Saugatuck Trail
Easton to Weston, ~12 miles
December 2007 –
I completed the Saugatuck Trail in 2007 in just a couple of hours.
Then CFPA extended in in 2018 and linked it up with the newer Aspetuck Trail. So now I have to write this introduction page because now I have to hike the trail in two part. But at least it gives me the opportunity to mention that the massive Aquarion owned Saugatuck Reservoir drowned a bunch of settlements back in the day. And that the land surrounding it is preserved by the state and Aquarion and The Nature Conservancy as part of the Centennial State Forest.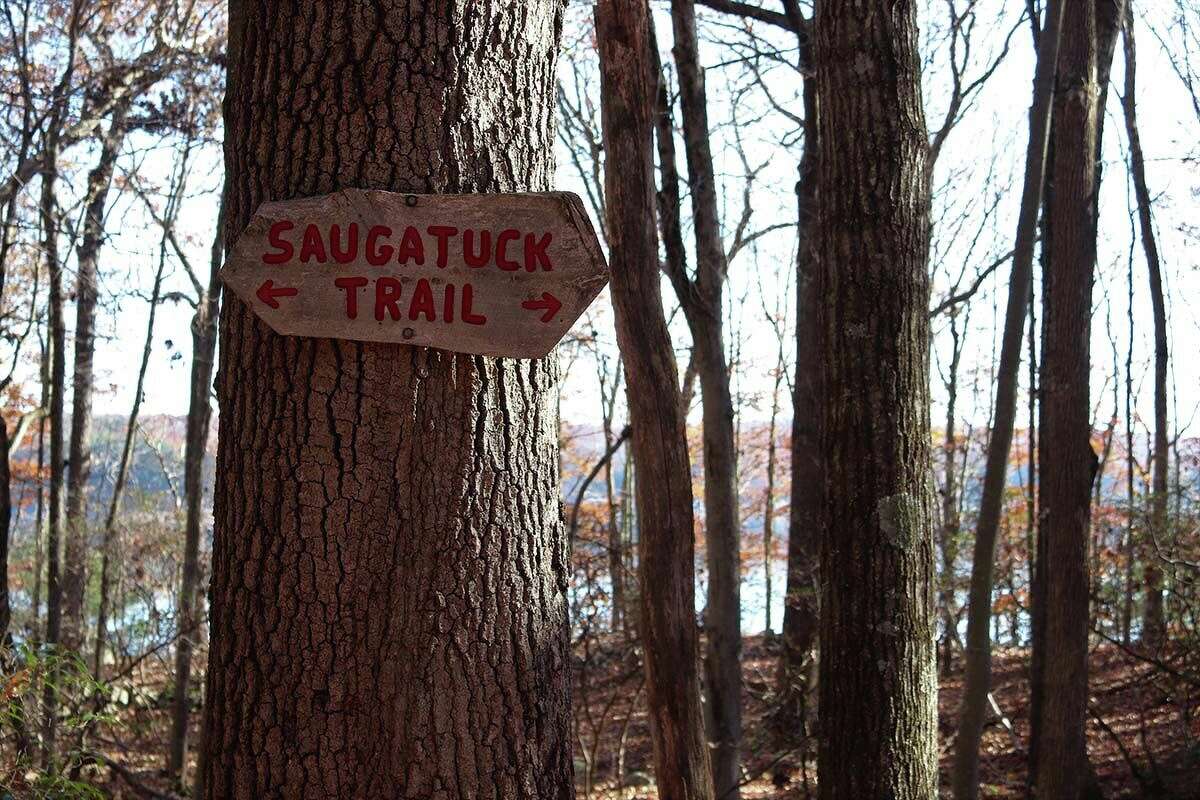 The trail keeps a safe distance from the reservoir for most of its length, but does take in lots of pretty views. Side trails will take hikers to the Great Ledge in Redding (cheekily simply called "the Ledge" for the half of it that's in Weston), and a new Universal access trail for all residents to enjoy.
The trail crosses busy Route 53 several times over a short distance, which can be a bit jarring. But this is Fairfield County we're talking about here, and any greenspace should be absolutely celebrated. So let's get to it.
Section 1: Route 58 to Deer Hill Road, Easton & Redding
Section 2: Deer Hill Road to Davis Hill Road, Redding & Weston

CFPA Trails Map
CTMQ's CFPA Blue Trails Challenge
CTMQ's Hikes, Bikes, and Paddles