Hard to Swallow
Stewards of the Land Brewery, North Branford
February 2020
Please note that this was written about a long ago visit when the beer was brewed by a different brewer. So what you read below is like a snapshot of a time that should have no bearing on today – and no bearing on your opinion or decision to visit.
The barn swallow (Hirundo rustica) is the most widespread species of swallow in the world. In fact, it appears to have the largest natural distribution of any of the world's passerine! The handsome little fellow serves as the inspiration, mascot, and logo at Stewards of the Land Brewery in North Branford.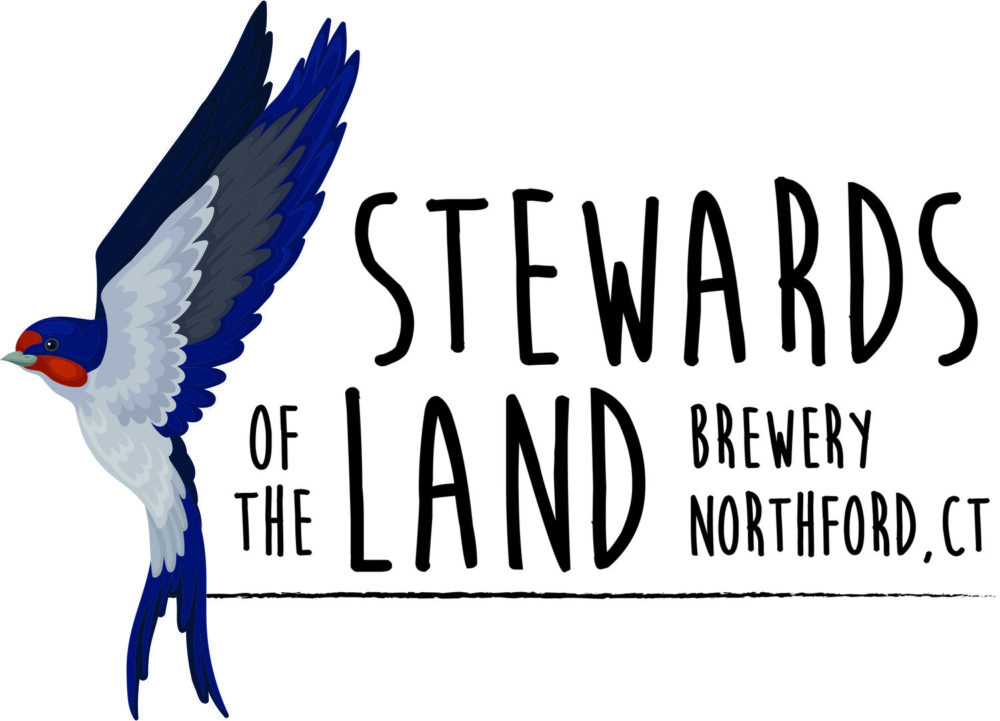 The brewery has a flagship IPA named "Rustica" after the bird, and, well, they really like swallows. I like barn swallows. Who doesn't like barn swallows?
Do you like barn swallows?
What? What's that? Stalling? Me? Whatever for?
Sigh.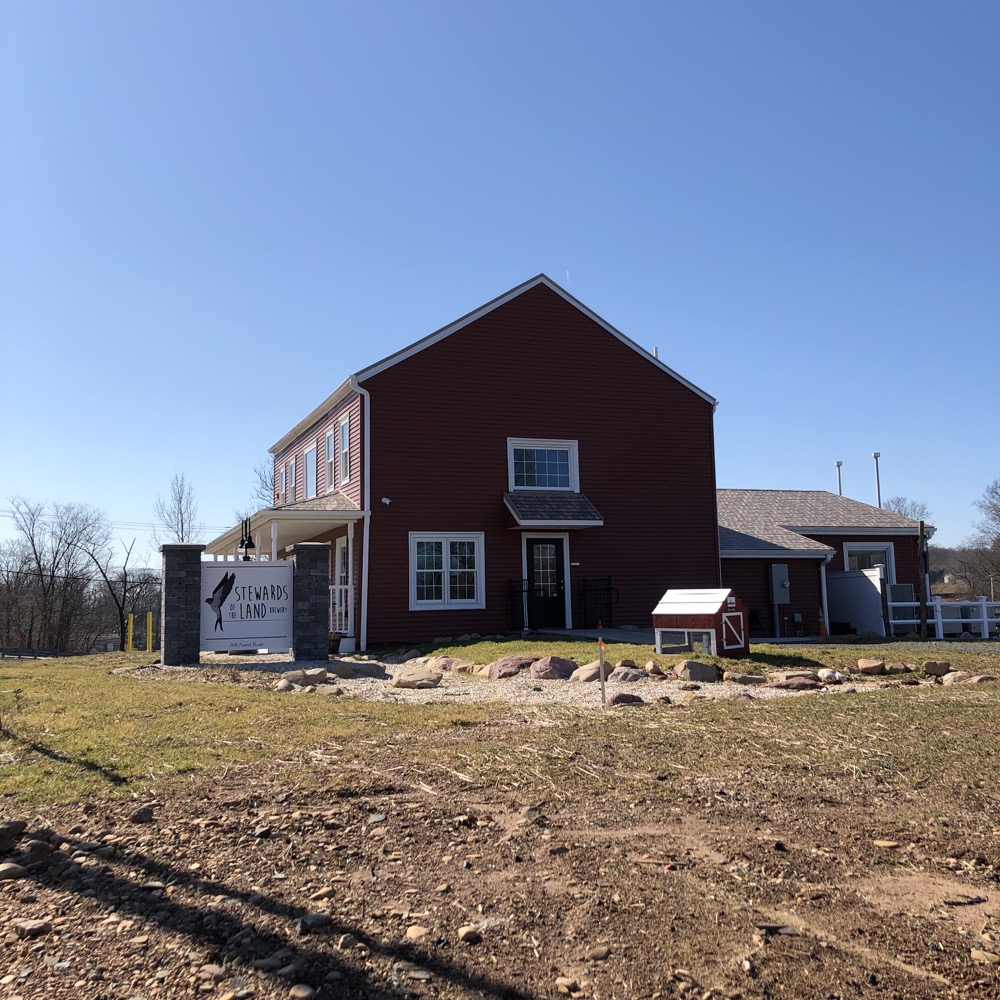 Okay. Where was I… oh yeah, swallows. Most of the beer I had at Stewards of the Land was very hard to swallow. It was all pretty much awful. Are you happy now? We were having a nice chat about pretty and resourceful little birds and you went and forced me to get back on track. Jerk.
Stewards' owner, face, farmer, and (former) head brewer Alex DeFrancesco bills his brewery as "a farm to glass experience that allows people to travel back in time to experience how beers were made centuries ago." I always sort of chuckle at that because we all know beer was terrible 100, 200, 300 years ago. I don't want George Washington's beer. I want 21st-century beer. (Not that Stewards is trying to replicate terrible colonial beer, I was just reminded of that.)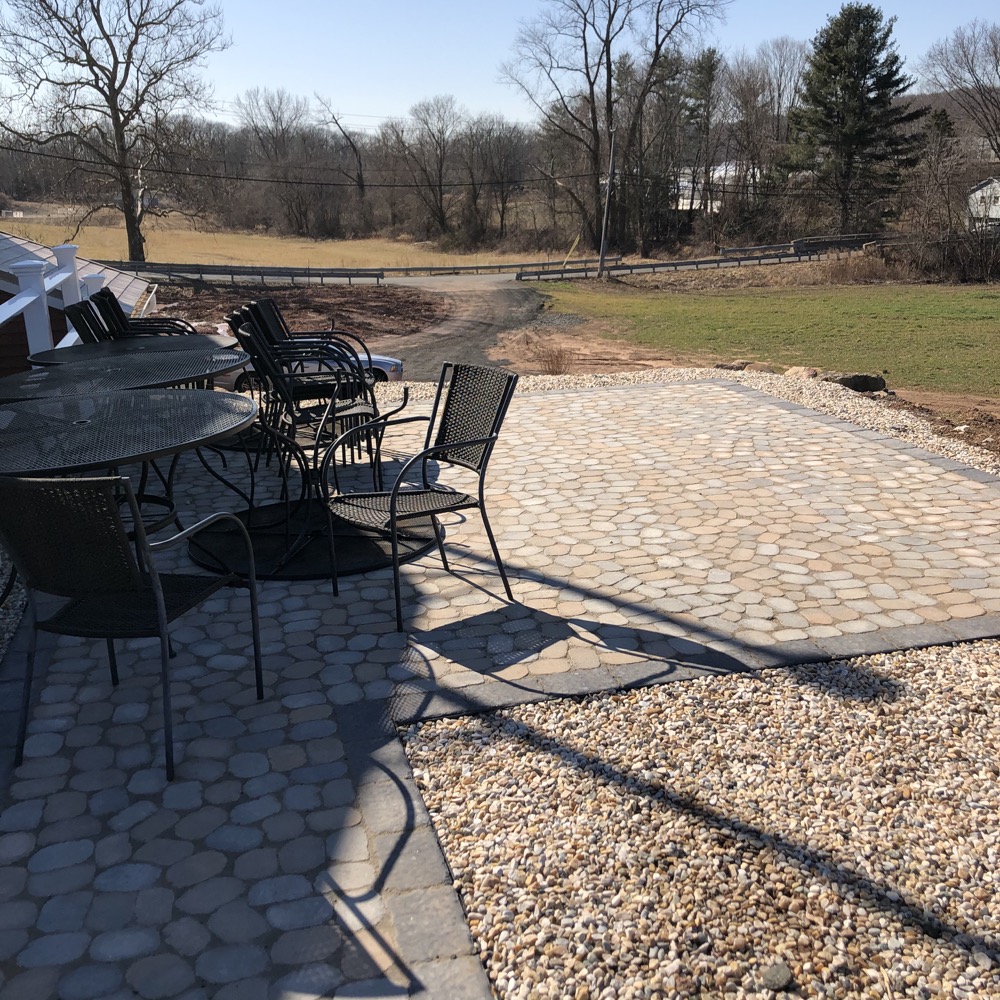 Yes, North Branford has a brewery. A very nice brewery that had a lot of thought put into it, in fact. DeFrancesco wanted to replicate the look of an 18th-century tavern, so he refurbished an old 19th-century house. This was a difficult effort and the result is very impressive.
From the outside, the building looks to be a classic red colonial house, but the inside is fresh, bright, and updated. They've retained some red oak beams and installed wood floors and a (gas) fireplace in an effort to harken back to the olden times. They've done a fantastic job of it.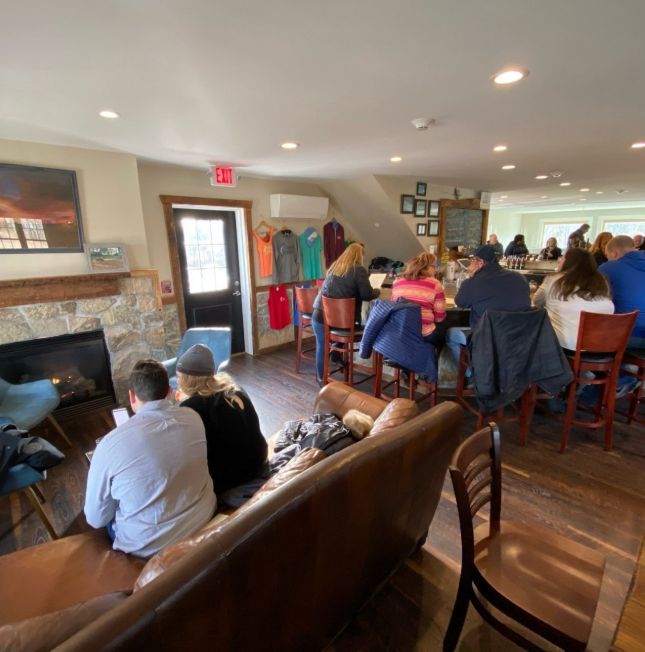 The DeFrancesco family has farmed North Branford for five generations and are longtime champions of land stewardship and environmentally sound practices. Alex is a farmer, first and foremost. Brewing was a years-long hobby and yes, he tells the familiar "my friends and family liked my free beer, so I decided to become a professional brewer" story.
Farming is the thing here… being "stewards of the land" and all that. Stewards says they're the state's second Farm Brewery but the owner notes that his is the first farm brewery where the owner/operator was involved in crafting state legislation and putting that into practice. Stewards is the only farm that worked to create the farm brewery legislation to follow through and get a license.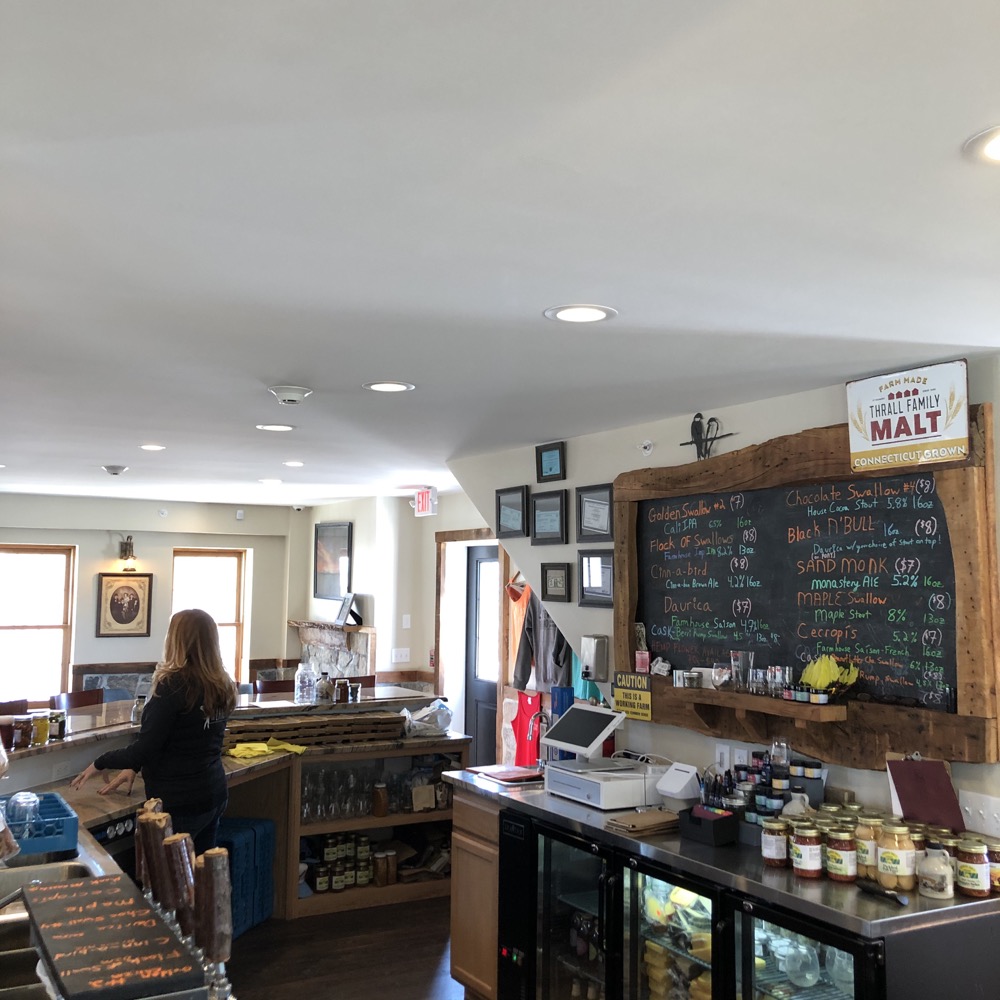 It's an interesting thing – DeFrancesco is clearly and resolutely a farmer first. Other Connecticut farm breweries are breweries first – and the legislation is crafted in a way that sort of freezes out that brewery-first and brewery-growth mentality. Not to get into the weeds here but the legislation had a cap on production (i.e. how much local grain gets used) which is just weird.
A ton of local breweries are using Windsor based Thrall grains and every hopyard that has sprung up is selling out to Connecticut brewers. Brewers that aren't hemmed in by the "Farm Brewery" license – which I think has been reabsorbed into the streamlined permits in 2020 anyway.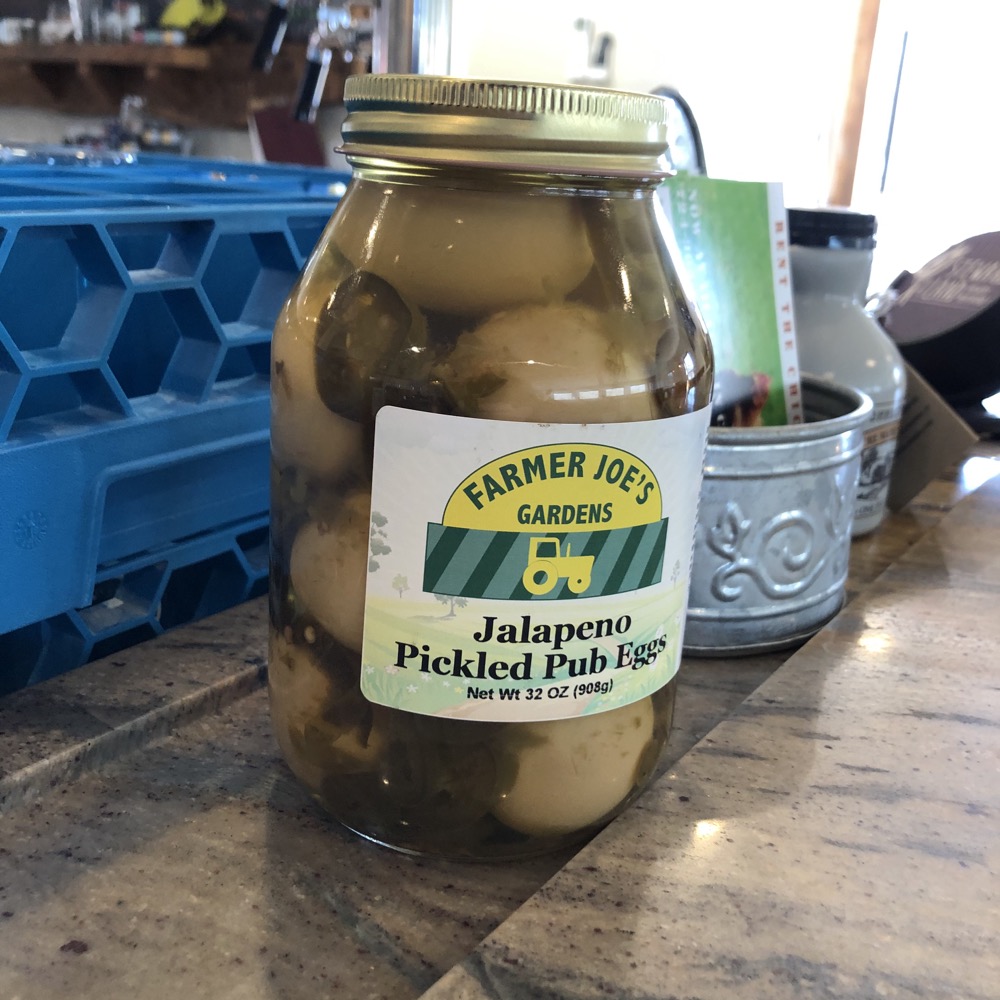 And they recycle their solid waste and are working on wastewater solutions as well. All in all, it sounds like an excellent operation that is really doing their best to live up to their name.
And of course I support their initiatives. I do not, however, support sidling up to the bar and having country music assaulting my ears. Yes, of course millions of people love country music. I'm sure it's very popular in North Branford, Connecticut. I am well aware that I love music millions of people hate. But I'm still going to call out any brewery that plays country music. Loudly. Gah.
I ordered a flight. Sand monk was something called a "Monastery ale" whatever that means. A Belgian blond. Saison yeast I think. It was… okay at best, but generally a confused mess. I think it hasn't been brewed since early 2020, and I'm sure no one misses it.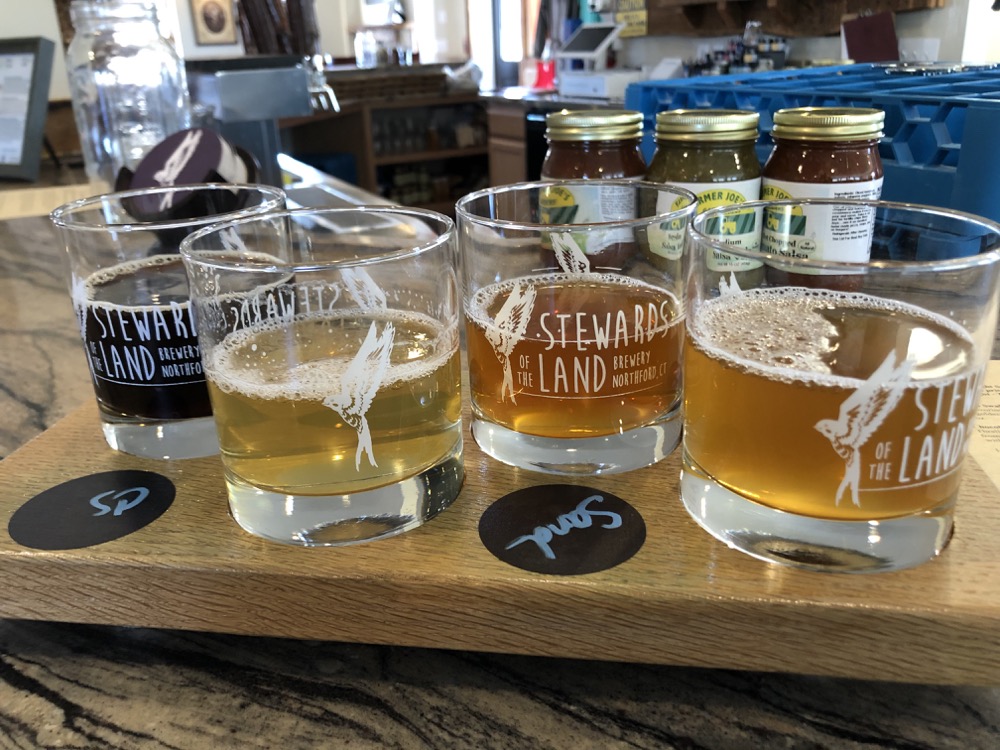 Then I had another saison – Daurica Farmhouse Saison. By beer number two I realized I was at yet another brewery that didn't know how to carbonate anything. This beer had as much carb as a glass of water and was nothing more than a base homebrewer ale made with saison yeast. Get this away from me.
The Garden Swallow IPA, again, had no carbonation and was bitter beer water. Except it was cracker dry and had an unrefined graininess to it and – yeah. Bad. At the time of my visit, Alex The Farmer was doing all the recipes and brewing himself. I'll note again that this has since changed and there is now another guy brewing the beer here. It has to be better.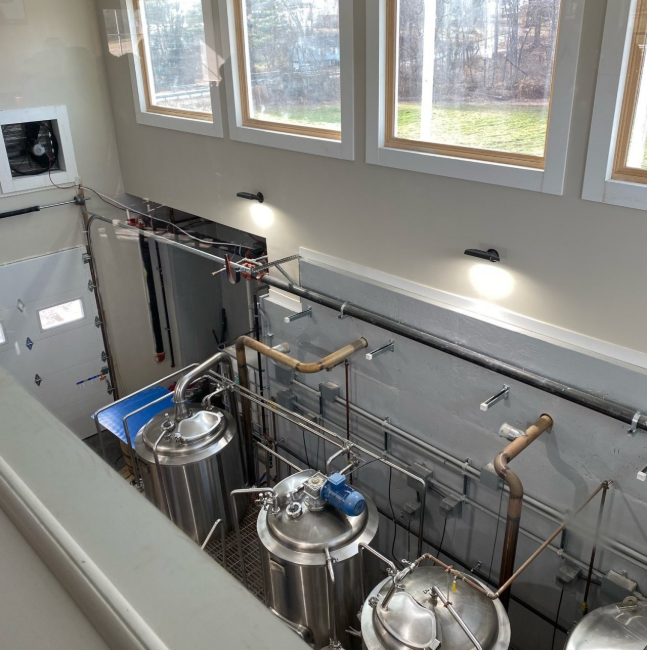 Heck, I watched an interview in which Mr. DeFrancesco said, "if you can bake a cake… or even just make Jell-O… you can brew beer." I suppose that's true, but you shouldn't be charging people money for that level of proficiency.
I also had the Chocolate Swallow Stout which had a weird distracting over-the-top dryness and then, as if I hadn't had enough, the (very nice) woman serving me gave me some of the chocolate stout in a "peanut butter cask." To quote my notes directly: "Terrible. Like peanut butter water. GTFOH." And I did exactly that… I took my advice and went to use the restroom and surreptitiously dumped the rest. GTFOH indeed.
And by the way, the flight glasses here are beautiful, and the pours are heavy. Usually that's a good thing, but in my case… I just felt bad not finishing my samples. Oh well.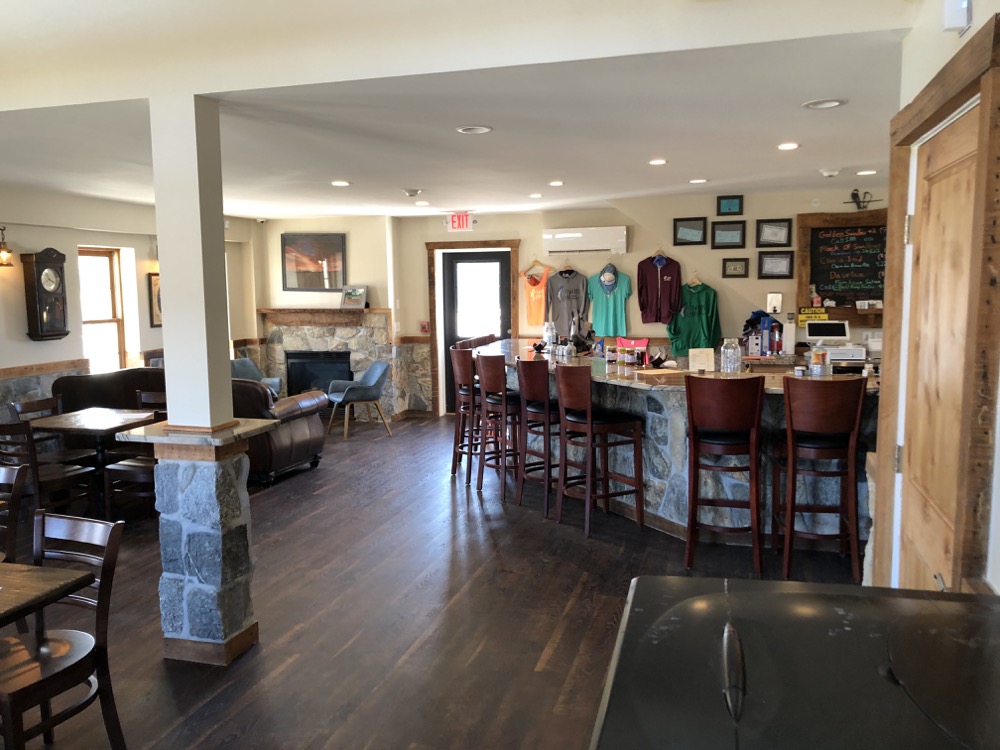 I didn't have any of Stewards' more creative efforts. Apparently Jell-O aficionado Alex has used, or plans to use, all sorts of things from his farm. Hot peppers, lavender, sunflowers, berries, bee balm, and sweet potatoes. When done well, these additions can help create unique, interesting, and delicious beers.
And of course I hope those beers have been brewed and I hope the new brewer is making waves down there. It's a very nice taproom in which to hang out (country music aside) and the ethos and efforts put into Stewards of the Land should be supported. In fact, because of that, I may even revisit someday and hope to completely change this page.
Unfortunately, my visit in early 2020 was a hard pill to swallow.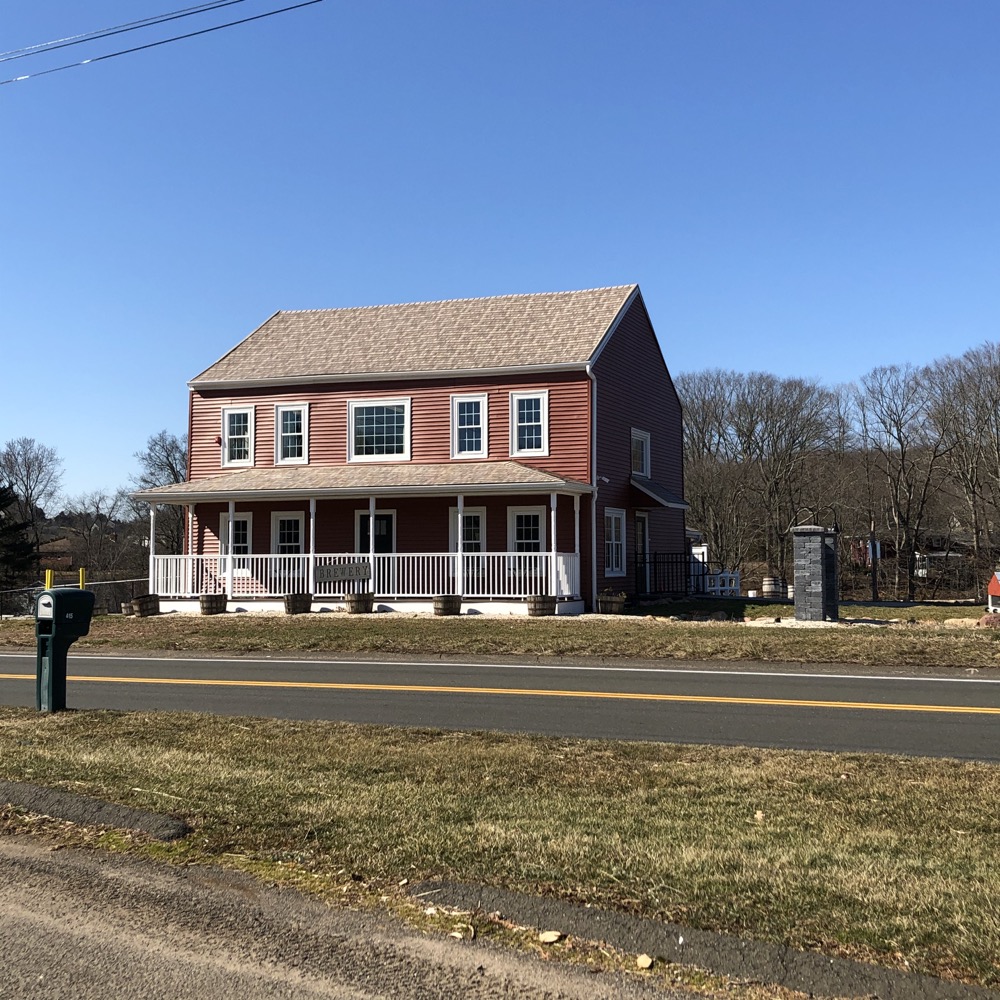 Stewards of the Land Brewery
CTMQ's Breweries and Brewpubs