Still Getting New Breweries… Still
Still Hill Brewery, Rocky Hill
December 2017
In the stilllll of the niiiiiight…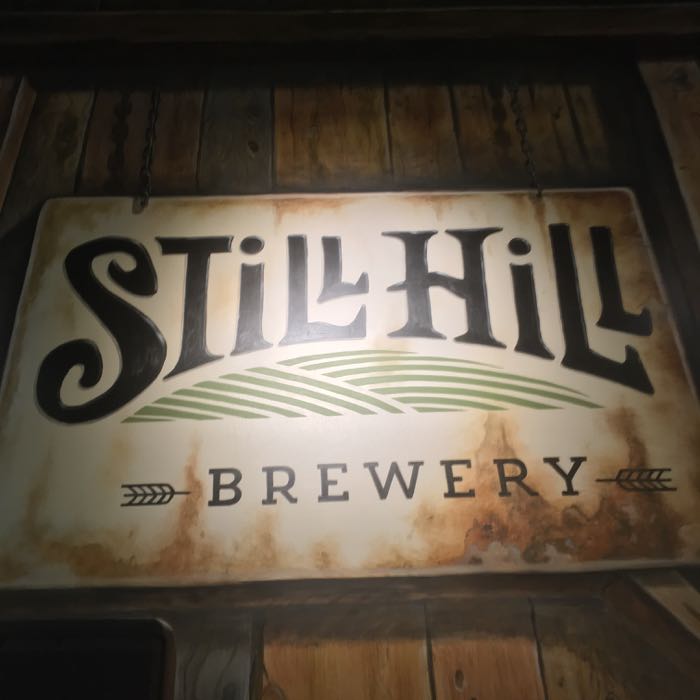 Still Hill is a hill in South Glastonbury, CT. In the 1800's if you stood on Still Hill you could see the whole town of Glastonbury. One of the town's founding fathers had a working still on the hill, hence the name. Fast-forward to present day, and our family home is on Still Hill. I've been brewing beer on this historic hill from the kitchen to the garage. Although I wasn't distilling brandy or moonshine, I felt honored to carry on the traditions of the Hill with my crafted brew.
That is a lovely origin story. One of the best among the current crop of 80 breweries in the state. Never mind that the actual Still Hill Brewery is hidden deep inside an office park completely devoid of any attractiveness – which doesn't inspire any sort of homey historic campfire tale – off of I-91 in Rocky Hill. But that's not the point.
Or perhaps it is.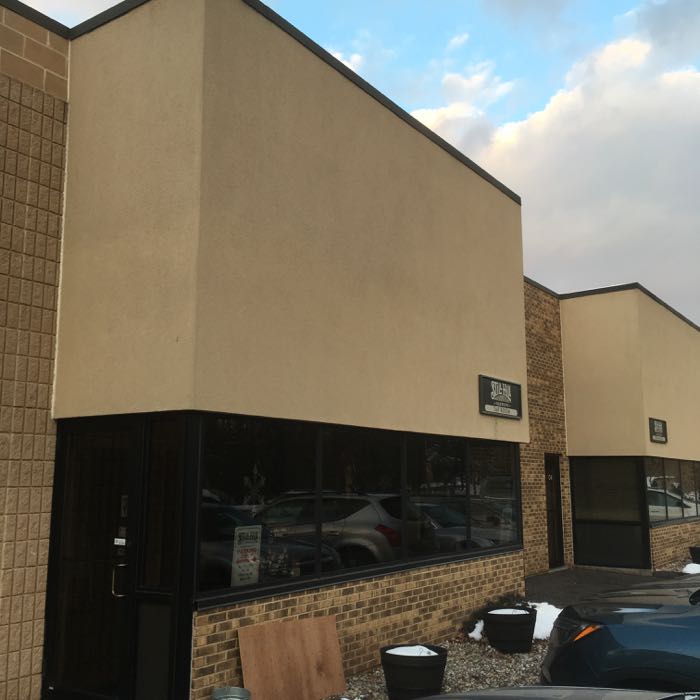 Because even though Still Hill is hidden deep inside an office park devoid of any (other) redeeming quality, the transformative experience one gets when entering the brewery is nothing short of astounding.
Sure, it seems like 70 of our current crop of 80 breweries reside in unattractive office parks or abandoned factories, but there's just something different about Still Hill. As you approach what looks like a… oh I don't know… struggling, slightly shady independent life insurance agency, you think to yourself, "Really? Is this actually where someone founded a brewery?"
Then you open the door and… wow. The Still Hillsters did a great job of making visitor's immediately forget where they are. (In case you missed it, you're in one little storefront among, literally, hundreds of identical storefronts in one row among dozens of identical rows of nondescript rectangle buildings.)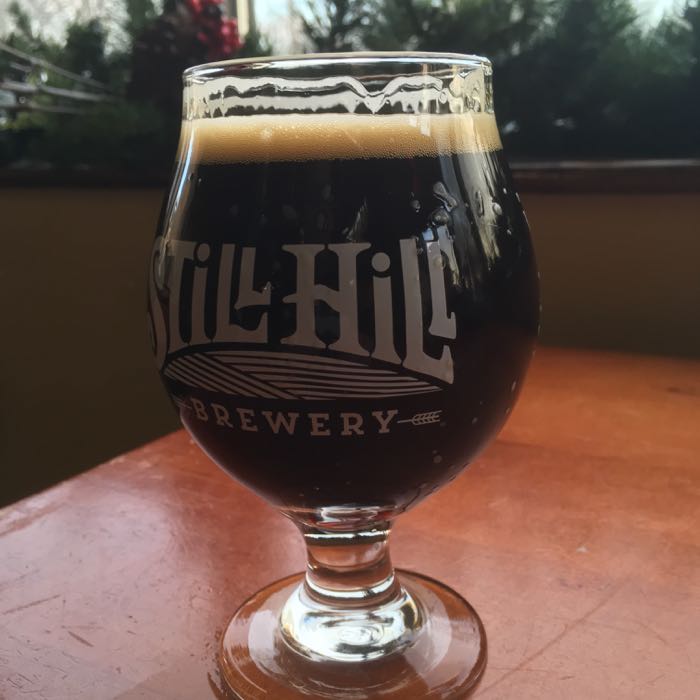 Most of all, it's the lighting. The lighting here is as good as, if not better than, every other brewery's lighting. Good job on the lighting, Still Hillites. (Ironically, my pictures are all rather awful from Still Hill though. Go figure.)
Beyond the lighting, they've created a rather impressive barn motif inside the building. I wish I had better pictures, but this trompe l'oeil paint job is really what brings visitors beyond the Rocky Hill office park.
But good lighting and atmosphere doesn't equal a successful brewery in 2018. You must have a few more things: fun and attentive staff, comfortable seating, entertainment options like TV's and live music. There's something else too… I can't quite remember what that is.
The damn lighting here is so relaxing that I've lost my train of thought. Let's learn how Still Hill came to be.
I have a feeling Still Hill's story will be unique…
My first intro to making beer was five years ago at a brew on premise location with my brother-in-law and the Goomba's (more about them later). I really enjoyed the experience and the beer I was able to produce. I next got to try my hand at more creations with my Father's Day brewing kit. Thanks kids!
Dangit. Nope. (Not that there's anything wrong with this path to brewerydom, but you know, it would be cool if ONE brewer SOMEWHERE has a story like, "I never brewed anything. Wasn't my thing. I was a biologist working with yeast strains and then I was like, whoa, beer." Mix it up, brewery people!)
The Goomba's, a mixture of family members and friends, all enjoyed the beer. I could count on them for tastings and feedback. They always came back for more.
Yeah, dude, it was free beer. Sorry, not impressed.
Next I moved to all grain in a converted 10-gallon lobster pot and a Coleman 50 qt cooler. I educated myself as much as possible and started to produce homebrew that I and everyone else seemed to want to drink. I continued to brew.
See what I mean? Your Goombas were giving you props on extract beer made in a crockpot and home depot bucket.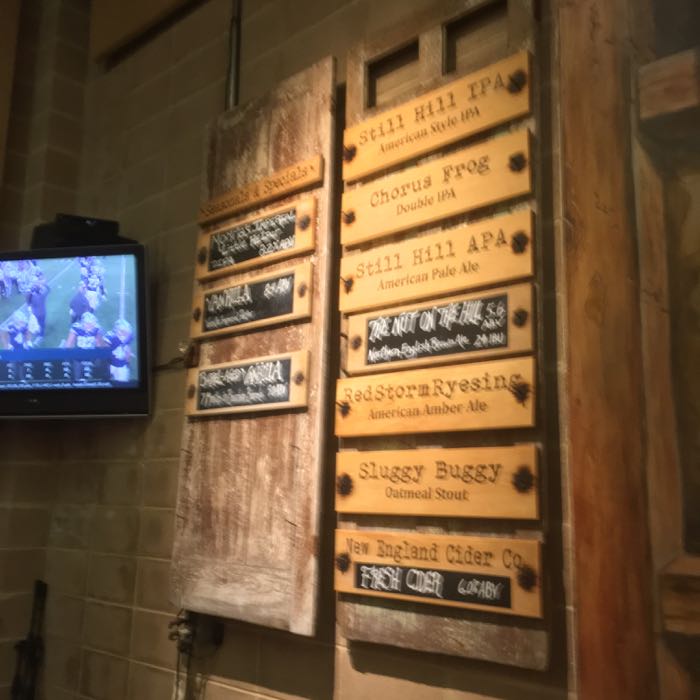 The mantra kept getting stronger; open a brewery and brew great beer.
Not a mantra, but more of a refrain. But, whatever. He went on to actually learn how to brew from Siebel and wanted to make good beer and flash forward to today and there I was standing at the bar at his handsome brewery in Rocky Flippin' Hill, Connecticut.
So what was that other thing that makes for a successful brewery in 2018? Lighting… television… seating… oh yeah. Good beer. And since this is 2018, "good beer" of course means 7 different IPA variants, none of which you can see through when held up to fantastic lighting.
Right?
Thank goodness, no. The Goombas wouldn't know a "hazebomb" or "juicebomb" or fruit smoothie puree milkshake candy-sweet chunk-riddled "beer" if you dumped it on their Goomba heads. It was a pleasure to look upon the taplist and decide between various dark beers. German beers.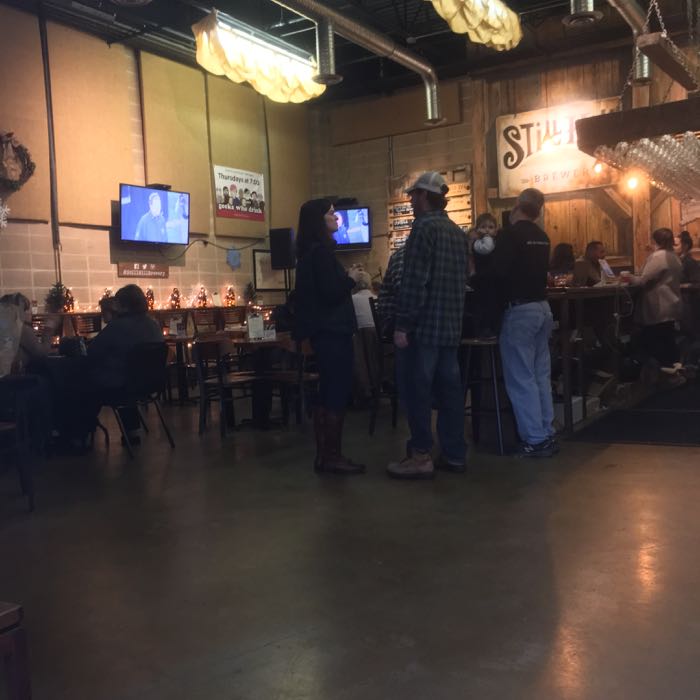 (I just looked at the current tap list and there are 2 DIPA's and 2 IPA's but none of the idiotic ones. And plenty of the more traditional styles. So shout out to Still Hill; keeping it real in the face of consumer-driven madness.)
I got a stout of some sort and it was wonderful. Warming, rich, dark and classic. They had a high-octane version on tap aged in some booze barrel with vanilla that I'm sure was excellent for those who go for the high-alcohol stouts. I'd guarantee it's great without even having it. I can just tell.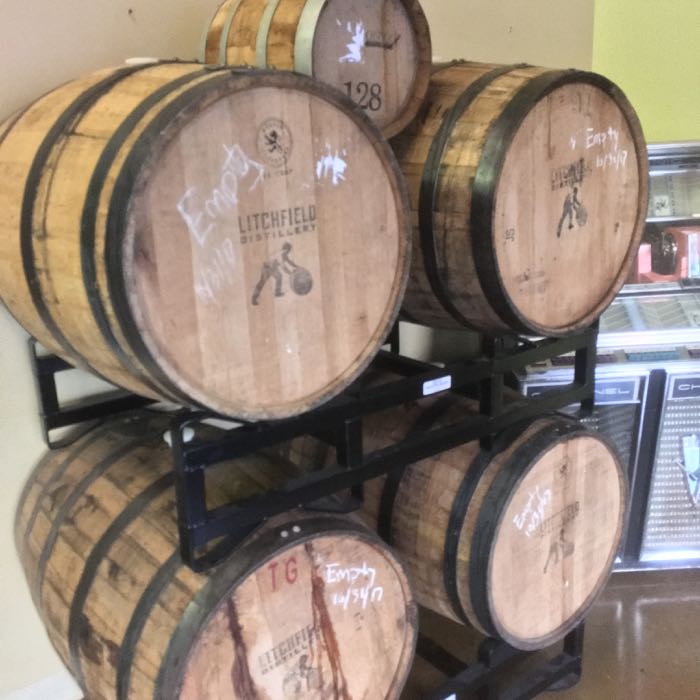 I also tried a kolsch before the stout that was true to style and probably a year old since no one drinks kolsches, but fortunately they don't "fall off" after 3 days.
The crowd milling about seemed to consist of mostly regulars. Everyone seemed to know everyone as well as the bartenders. And yet – and yet I was served promptly and with a smile. Even though I wasn't familiar to them! Dear Far Too Many Breweries: Do this too. It matters.
There you have it. My visit to Still Hill Brewery, miles from Still Hill in South Glastonbury; both in valuation and surrounding scenery. But I'm telling you, once inside, that totally won't even matter.
Especially if you down a couple of those barrel-aged 12% bad boys.
Man, my pictures are awful. Sorry Still Hillians.

Still Hill Brewery
CTMQ's page on CT Breweries and Brewpubs