"Tartia, Tartia, Tartia!"
Tartia Falls, East of Middle Hampton
April, 2017
Everyone loves a good roadside waterfall. We don't really have too many worth your while in Connecticut, but this one bucks the trend.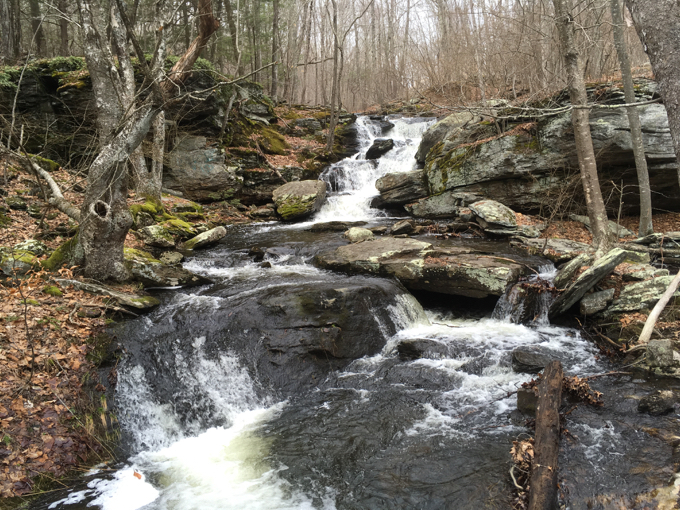 If you reach Tartia Road via Wopowog Road (or travel that route on your way out), don't be freaked out by dirt/gravel/rutted roads.
Bad roads are how you know you've found a good waterfall.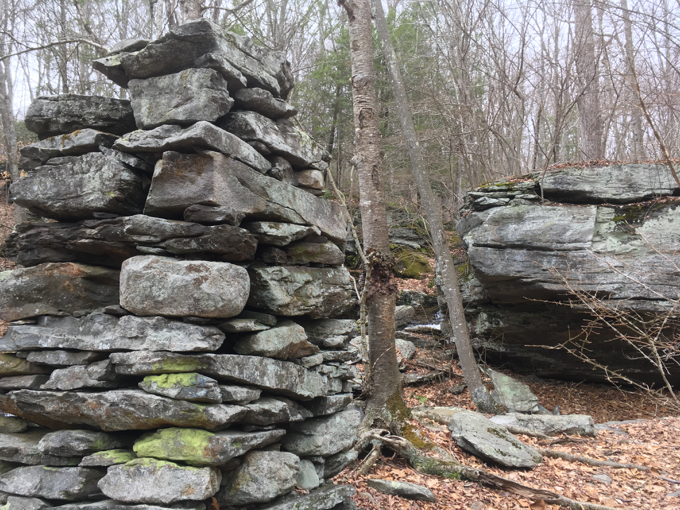 From the guidebook:
25-foot high Tartia Falls, aka Engel Falls, consists of a series of drops that continue down to the Tartia Road Bridge. The waterfall is on Safstrom Brook – a small stream which rises in the hills southwest of East Hampton, and flows into the Salmon River near Wopowog. Large slabs of rock and boulders lie strewn about, giving the impression that the site was once quarried.
No one cares, but Wopowog isn't really a place either. And "the hills southwest of East Hampton" doesn't really make sense; both in practical terms and in hypothetical terms if we consider "East Hampton" the "downtown" area of town. If we go with the latter explanation, it looks more SSE to me than southwest.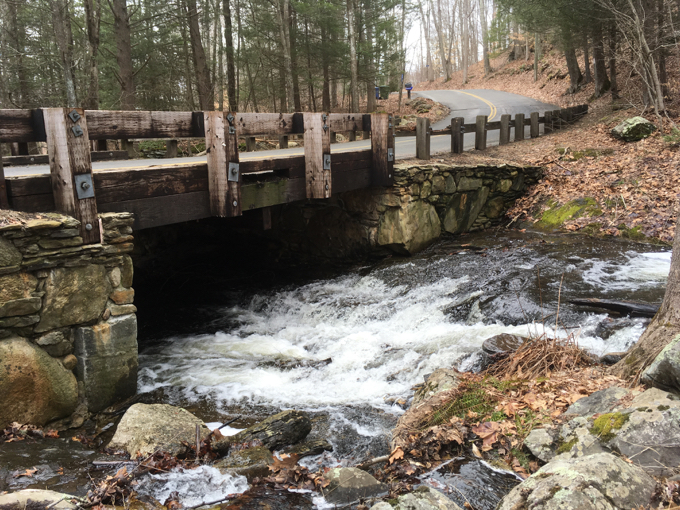 Anyway, that's neither here nor there nor Middle Hampton nor Wopowog. The falls are quite pretty. There are remains here of an old dam near the top as well as two seven-foot high stone towers.
The towers are said to be the remains of an old cider mill. I'll go with it. There's a rock overhang next to the falls as well which the cider makers supposedly used to keep their product cool as they made it.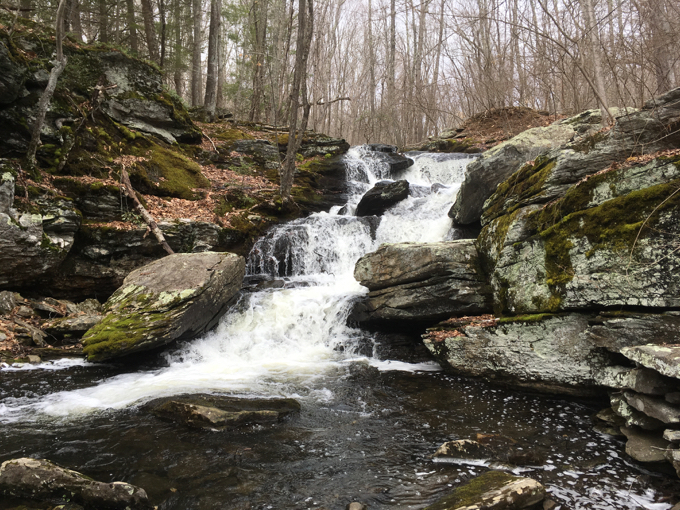 There is an "upper falls" that I didn't walk up to because it is private property. They also don't really seem worth it, as the lower roadside falls are much more powerful anyway.