Everything East Hampton
I've been exploring and writing about Connecticut since 2006. After a decade, I began compiling CTMQ guides for each town in the state. I plan on "completing" East Hampton CTMQ-style… as well as the other 168 towns, cities, and boroughs in Connecticut. That is the ultimate goal of CTMQ.
If I've missed anything in town or if anything has closed or changed, please let me know.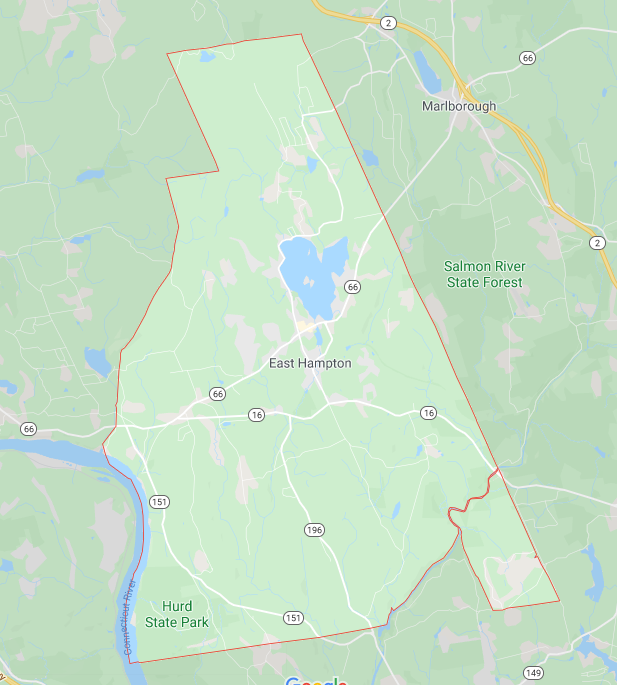 Museums
Apollas Arnold House (Potential future museum)
Chatham Historical Society Museum & School House
Goff House Museum and Cultural Center
Hikes & Bikes
Explore Connecticut's East Hampton Outdoor Guide
Hurd State Park
Meshomasic State Forest – Intro
Salmon River State Forest – Intro
Wopowog WMA
CFPA's Shenipsit Trail – Intro
Middlesex Land Trust – Intro
Pine Brook Falls Preserve
Sellew Preserve
Union Hill Preserve
Upper Pine Brook Preserve
Multi-Use/ Rail Trails
Air Line State Park Trail – Intro
Section 5: Colchester Spur to Jobs Pond, Portland
Food & Drink
CT Beer Trail: Fat Orange Cat Brewing Company (Closed)
CT Beer Trail: Rule of 3 Brewing
Looking for your favorite restaurant? Here is an explanation as to why it's not here.
Everything Else
Middlesex County Highpoint: Bald Hill Range
Glen Falls
Leesville Falls
Pine Brook Falls
Tartia Falls
Comstock Covered Bridge
Rapallo Viaduct
Great Hill/Cobalt Mines
Calling All Dolls
Bevin Bells
Dexter's Tunes, Tales, & Ales
East Hampton Wrap-Up
Completion Celebration Meal TBD