FOC! (It's Closed)
Fat Orange Cat Brewing Company, East Hampton
Multiple Visits
The brewery closed its taproom in December 2021, moving the entire operation to a contract at Twelve Percent Brewing Project in North Haven.
FOC was located in a quiet residential section of East Hampton.
FOC always closed seasonally.
FOC closed to children and pets in September 2019.
FOC closed their tasting barn and yard for most of 2020 and 2021.
FOC closed permanently in December 2021.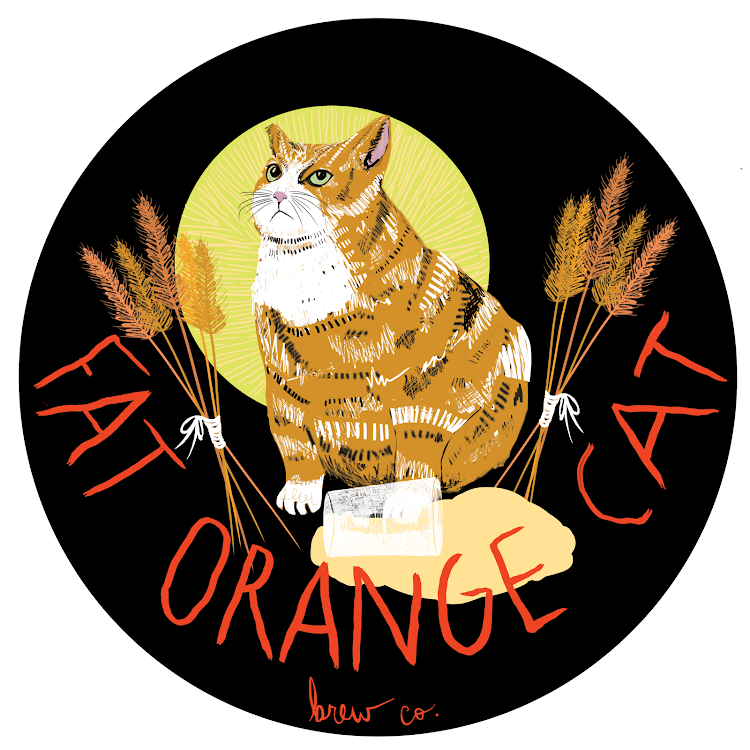 FOC contract brewed at Shebeen Brewing for a short spell.
FOC joined Twelve Percent and was brewed at Thimble Island? Definitely at Veracious.
FOC has been brewed at Twelve Percent Brewing in North Haven for years now.
FOC is still an operational brand, now 100% on contract at Twelve Percent.
Former assistant brewer and artist Carla Waclawski has gone on to design several beautiful labels for various Twelve Percent brands.
FOC assistant brewer Scott Cross left at some point to join Steady Habit's proposed new space.
Steady Habit never opened its new space and is no more.
FOC brewer Cross is opening his own Rule of Three Brewing in East Hampton in 2022.
FOC owners now operate Dexter's Tunes Tales & Ales – also in East Hampton.
Got all that? Good. My work is done here.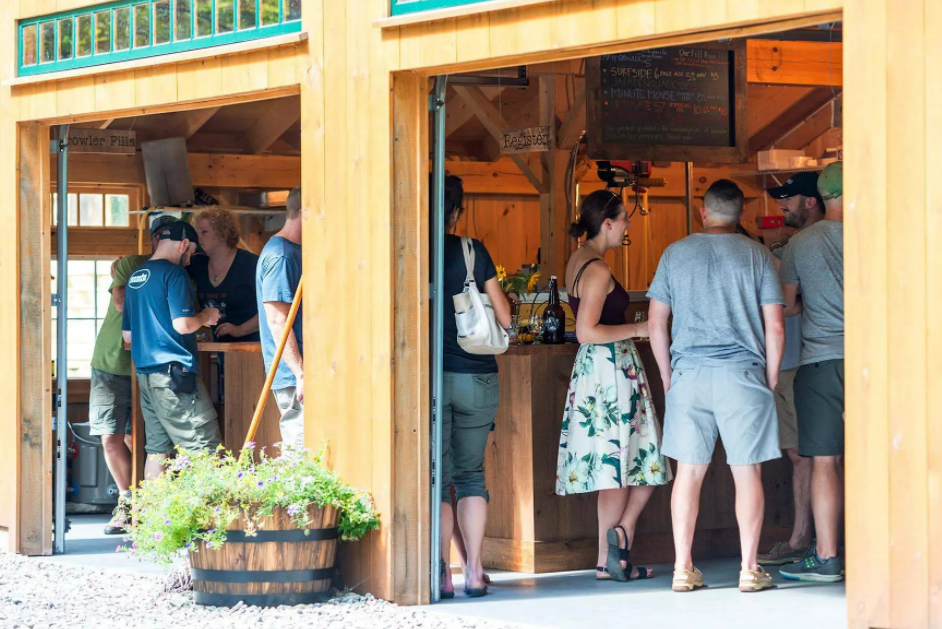 If only. The saga of Fat Orange Cat is one that captures everything that was Connecticut brewery madness in the late 20-teens. And as I write this, in 2022, they've finally settled down and seem to be enjoying success as a 100% contract brewed brand. But man, getting from there to here? I'm sure the owners have lost an immeasurable amount of sleep, hair, and sanity.
FOC got its name from owners Mike Klucznik and Sheila Mullins' fat orange cat named Brewmaster Billy, memorialized in that first label above. I got to know Sheila a little bit in the first couple years of the operation, and she and I hit it off with a shared background of sorts. (Plus, she's super nice.)
In fact the owners are so nice, they opened up a brewery in their barn, in their backyard, with all their animals milling about. Way back then, just convincing the town of East Hampton that this was a perfectly normal thing to do was a neat trick. But there it was… a small batch legal brewery in the woods with goats and dogs and cats walking around. Right next to their house… on a leafy suburban road next to other similar properties.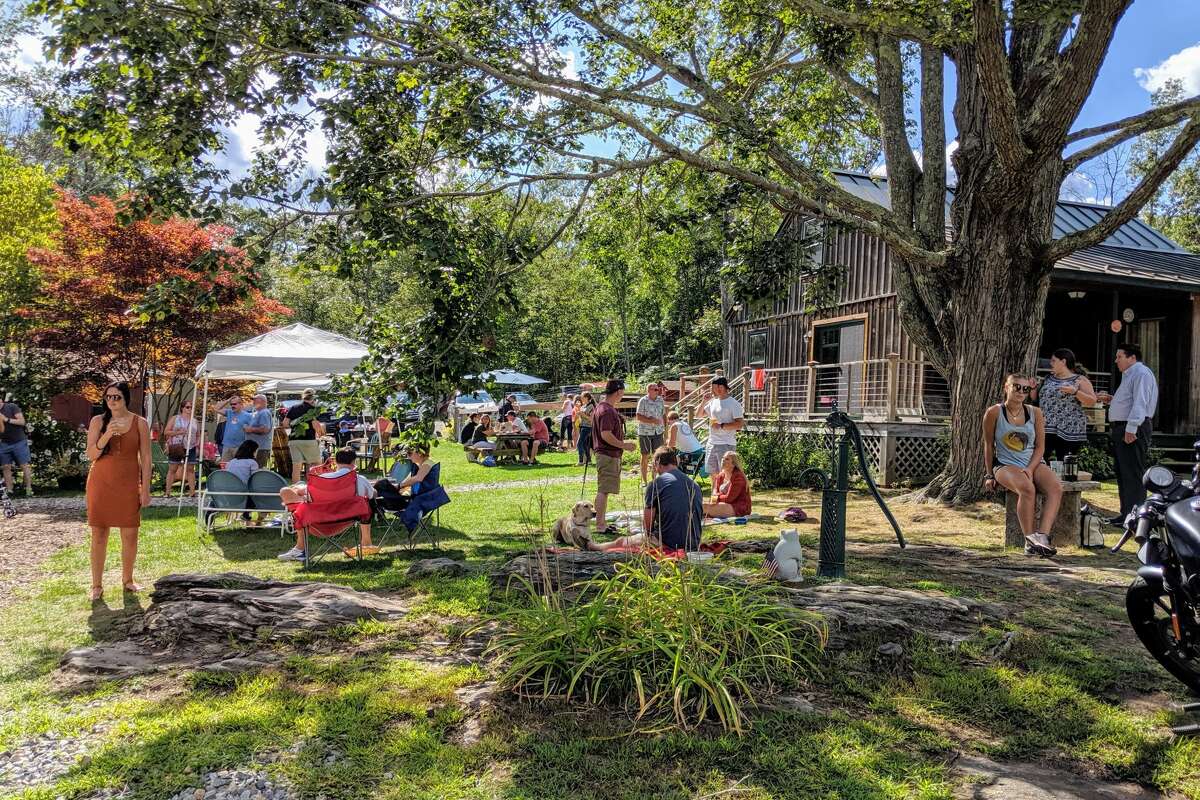 That scene you're picturing in your mind? Shrink it down. This really was a backyard brewery. With scant parking.
No matter, right? Not like FOC would blow up and become a destination brewery. Except… this was a backyard brewery that was at or near the forefront of the hazy IPA craze in Connecticut. Sheila was good with social media and FOC hit at the perfect time of Untappd and other social media really promoting brands. They came out of the gate with a bunch of "normal" beers of actual traditional styles, but once they hopped on the overly hopped hazy train? FOC became a thing.
A pretty big thing, in fact. The quaint barn brewery suddenly didn't produce enough beer and there wasn't enough parking. Neighbors (probably) complained. Although FOC's hours were always extremely limited, things needed to change.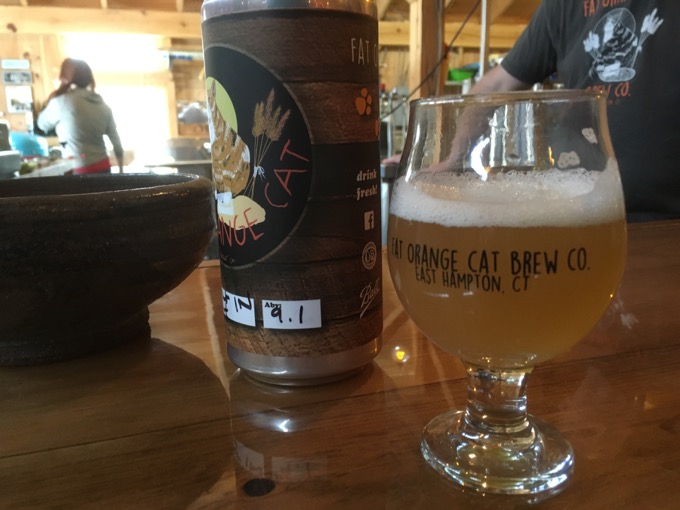 To remedy the beer shortage, FOC contracted at Shebeen for a little while. Of all places! Hey, they were cheap and had plenty of available tank space. Part of FOC's contract at the time was to not let anyone know they were contracting there. (I made that up, but it seemed that way. Government labeling regulations make this contention impossible of course.) Here you had a darling little brewery in the woods contracting at what was, at the time, the state's brewing pariah.
That didn't last long and they broke that contract and moved to the up and coming Twelve Percent brand.
Meanwhile, at the home base, things were getting crazy. They expanded the "parking lot" and worked with the town and neighbors to make it work. And it did for a while. The atmosphere at FOC was unique. You could go there, grab a comfy chair in the yard, and chill out with your crew and some goats and chickens. People really dug it. I really dug it.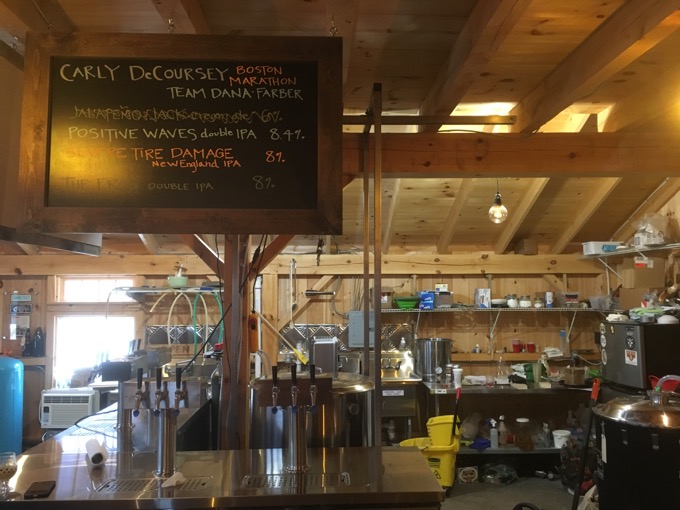 A few more popular haze-bombs and it got a bit out of hand. Twelve Percent moved their contracts from, oh I no longer remember, Overshores to Thimble Island to Veracious to finally building out their own permanent space in North Haven. FOC beers were getting distributed to more and more stores around the state and region. The folk artsy cartoony labels by Leslie Herman (who has also designed Phish album art) were now recognizable anywhere, and at that point, losing their co-brewer didn't really matter.
He left to go start up the "new" Steady Habit that never happened, but the beer was mostly brewed elsewhere now. By the way, was there a single person in the state who actually believed Steady Habit would actually move and reopen besides this dude who left to brew there?
The issue at FOC became the crowds. I never went when it got truly bonkers, but I imagine it was pretty crazy for the brewery, the town, and the neighbors. In the fall of 2019, the brewery banned kids and dogs. Why? Because parents are idiots and let their kids throw rocks at chickens and feed who knows what to the goats and it became a nightmare. Some people grumbled – after all, the kids love the animals! – but screw those parents. I can say that as a totally responsible dad who would never take my kids to breweries in East Hampton, let alone have them behind the bar working the cash register.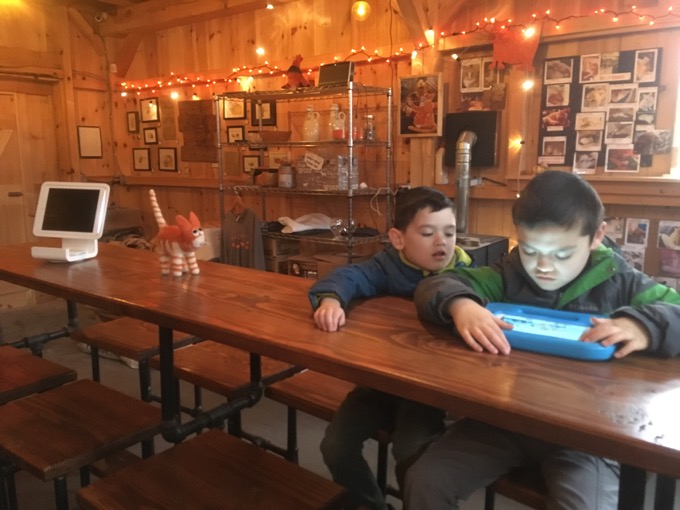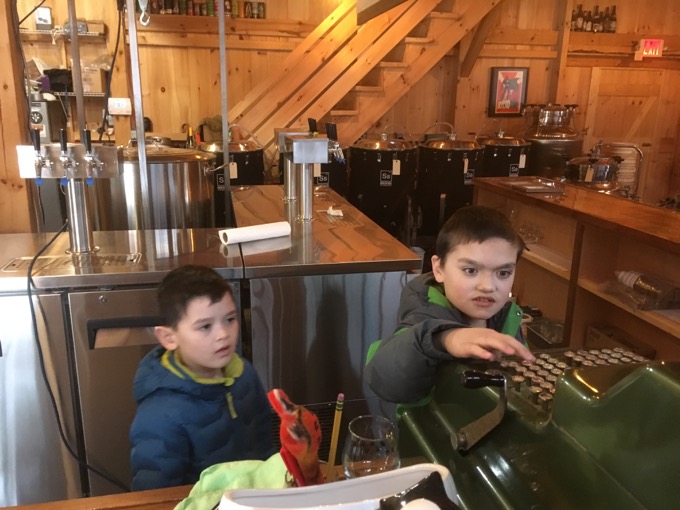 Then… PANDEMIC!
Probably not the worst thing that happened to FOC. The pandemic rules took care of the crowd and parking issues. The neighbors were likely delighted. Sheila and Mike could stop worrying about their farm animals and idiot patrons. But more pivoting was necessary.
In the summer of 2020, FOC set up a drive-thru beer pick-up service that was no different than a Dunkin' Donuts coffee line. Except they sold 16 oz 4-packs of beer. Not coffee. But you get that. I have no idea how successful or viable this business model was, but you may be surprised how much some people "need" their hazy IPAs and the like.
Another seasonal shut-down, and then in April of 2021, another full shutdown. The brand was readily available now at Twelve Percent and in package stores. What would be the point of dealing with the hassle of onsite sales anymore?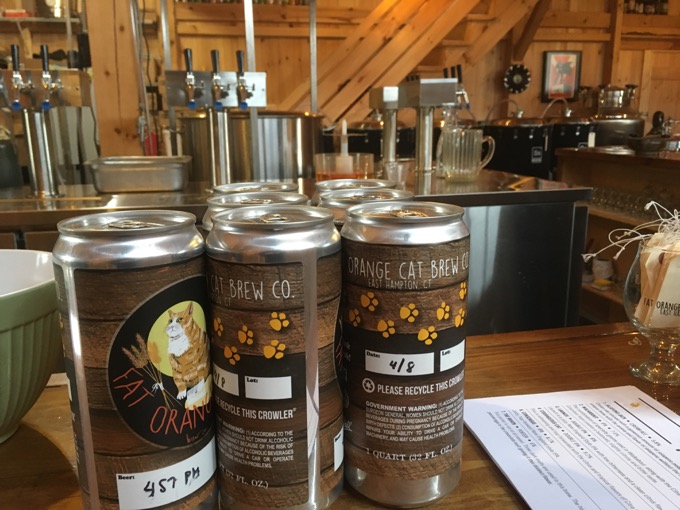 Apparently, there was a point… they did the "open air drive-thru" thing again in the late summer and fall of 2021 before shutting down everything finally and for good that November.
Phew. FOC has been through a lot. They did continue brewing "small batch beers" in the barn through it all, but that's probably no longer a thing. And while a lot of this sounds dire, it's not! FOC is successful! The brand continued to grow and gain respect across the state and region and they do have styles beyond hazy DDH IPAs and overly fruited kettle "sours."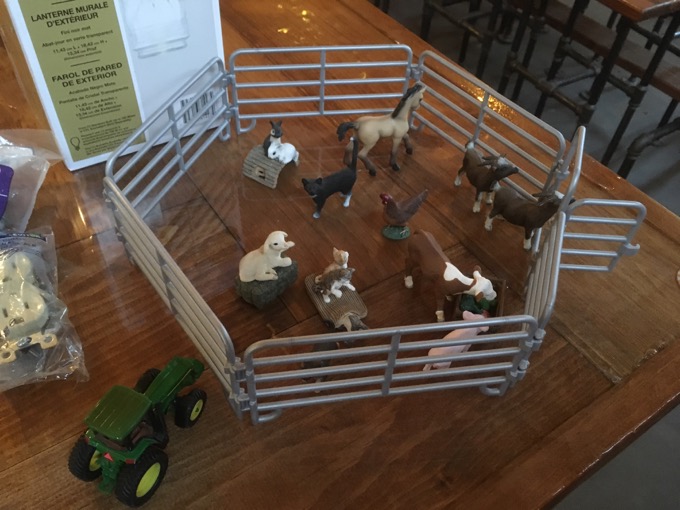 At least they did when they were still in East Hampton. While their darling beers get all the attention, I know one of Sheila's favorites, a Jalepeno cream ale, would still crop up now and again. That is a good beer. Stouts too. And a Belgian Tripel. These lesser-loved beers were likely what FOC always wanted to do. They probably thought they'd make these beers that they love in their cute little barn in their cute little backyard, and a few dozen people would come and chill on Saturdays to enjoy the ambiance and beer.
But they opened when 50 other Connecticut breweries opened in the Great Connecticut Beer Awakening Panic of the 21st Century. They had a brewer – the guy who left and will helm Rule of Three Brewing in 2022 – who hopped on the hazy train at just the right time. But head brewer Klucznik didn't skip a beat and they brought on Carla Waclawski to help brew as well. FOC had hit its stride. (For what it's worth, I had several of these beers early on and they never worked for me. They felt rushed and green and vegetal. Now, this was years ago and they were brewed at very different places than they are now. I assume that all FOC beers are on point for what they are supposed to be these days.)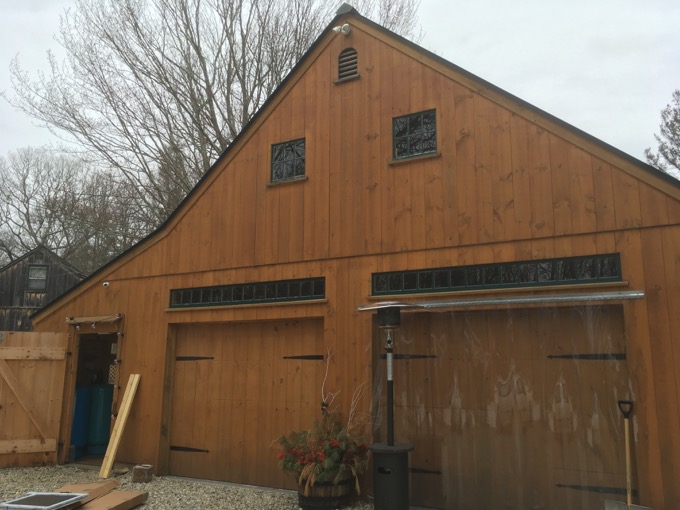 The crowds were unexpected. The massive shift to hazy, milkshake, lactose, sweet sour, pastry, diabetes beers came and FOC was right there with most of those trends. They were always agile and vigilant to protect the brand, and from my distant point of view, they've been very successful in navigating through the last five years.
The Mullinses deserve a ton of credit for this. I'm sure they wanted to give up over and over again; after all, the craziness happened literally in their backyard. They love their animals and to see them be harrassed by drunks and unsupervised kids must have been heartbreaking. Having their contracted beers brewed all over the state by who-knows-who must have been frustrating. And yes… the pandemic.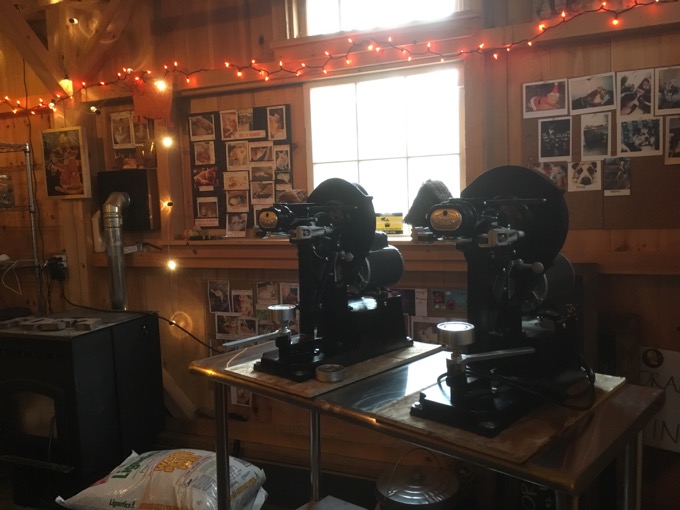 And so, I'm happy they've "retired" from the brewery. I'm happy they've got Dexter's Tunes and Ales up and running in the center of East Hampton – books, records, FOC beers, heck, all Twelve Percent brands available, and it's just a cool place to hang out. I'm happy Twelve Percent brews plenty of FOC beer for the masses to enjoy. I imagine Mike and Sheila often pause, get wistful, chuckle, and say to each other, "What the FOC was that last five years?"
It was unexpected, exciting, crazy, maddening, fun, and, I hope, profitable in the end.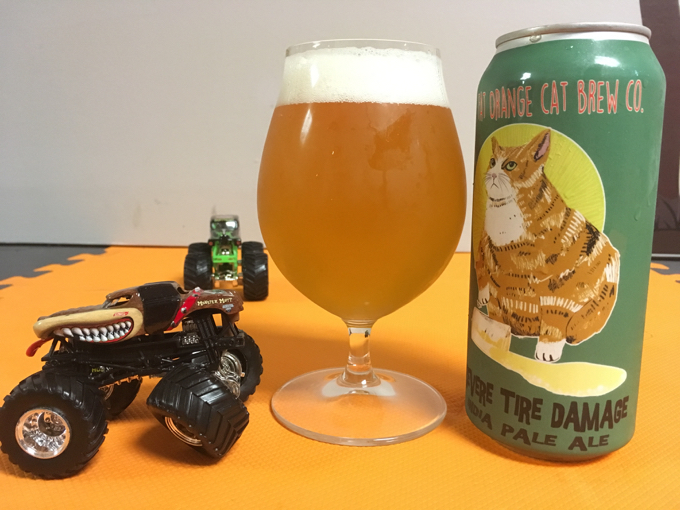 Twelve Percent Beer Project
Dexter's Tunes Tales & Ales
CTMQ's page on CT Breweries and Brewpubs