Pew-Pew
Veracious Brewing Company, Monroe
April 2016
Veracious Brewing closed at the end of May 2022.
I'm going to be as veracious as possible on this page. Not that that's anything new here, but I thought I'd mention it.
I'm writing about my one and only 2016 visit to Veracious in… 2022. It has been six years since I set foot inside the brewery. I have never had a sip of Veracious beer beyond the few samples I had during my visit. In 2016.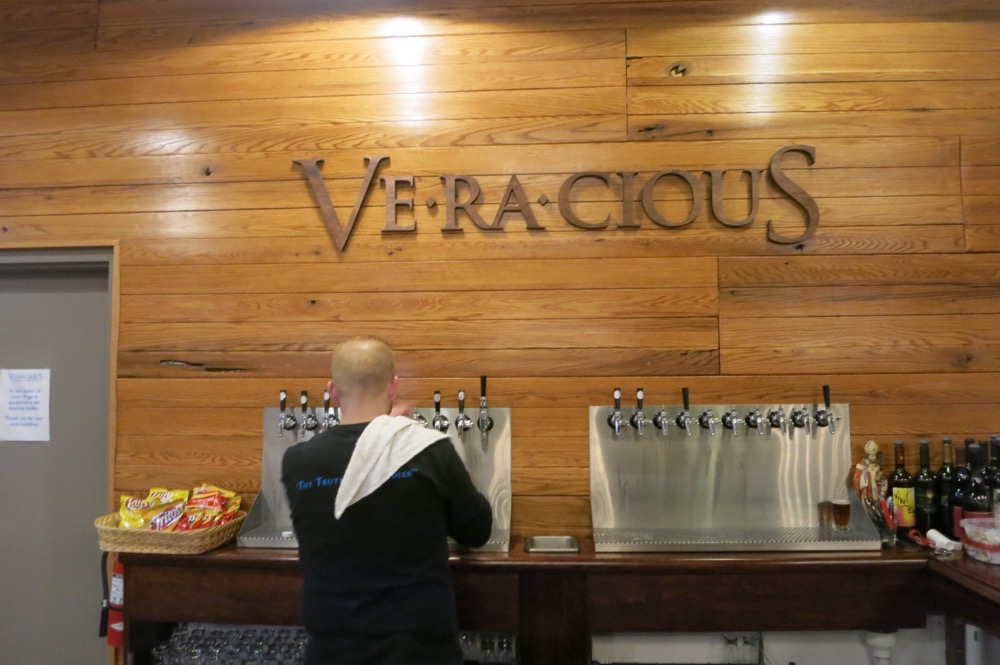 And it appears I may not have the chance to see how much the brewery has changed in the interim as the brewery ceased operations in May of 2022. The building's owner terminated the lease for both the brewery and the owners' homebrew shop next door.
That shop, Maltose Express, began as a business for Mark and Tess Szamatulski in 1989 and has been one the most successful ventures of that type in Connecticut over that time. Into the 00's, Mark began serving samples of his own homebrew at the store and after a few years of planning and testing, he and his wife opened their brewery in 2015 in the same space.
And since I'm being honest here, Veracious has – to me – always been one of the state's more "forgotten" breweries. Monroe isn't exactly a town I pass through very much and Veracious never did anything splashy or exciting that I'm aware of. But that's more of a "me thing" than any failing on their part.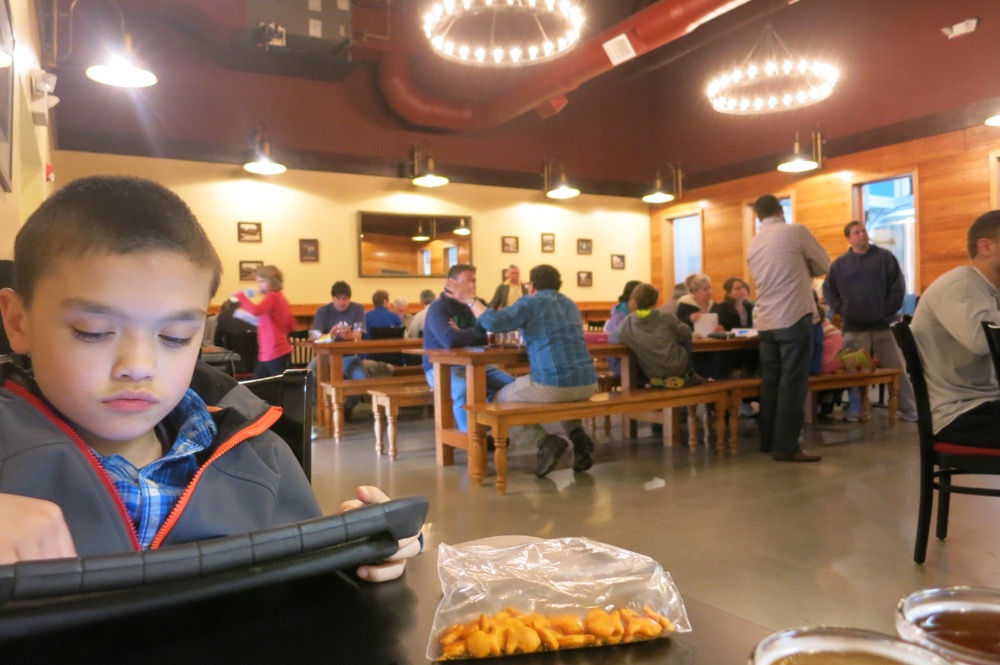 Okay, they did sign that deal with the Bridgeport Bluefish in 2015 to be the exclusive beer seller at their Atlantic League games for a couple years. (The Bluefish ceased operations in 2019.) I distinctly recall reading at the time that Veracious had some grandiose plans to distribute far and wide and sell a kajillion cases of their beer or something. I could be misremembering, but I'm pretty sure that's in my brain somewhere. It was in the Yankee Brew News. You can go check if you care to call my bluff on that.
If that was the plan, it never came to fruition. To me, Veracious has always been "that brewery that's part of that really good homebrew shop in that town I forget the name of."
Wait, that's not true. When 12 Percent Brewing was hopping all over the place – (what was) Overshores, maybe Stony Creek, I forget where else… they did use Veracious's space for a few months at some point. Thank goodness 12 Percent found their own spot in North Haven so those years in the wilderness finally came to an end.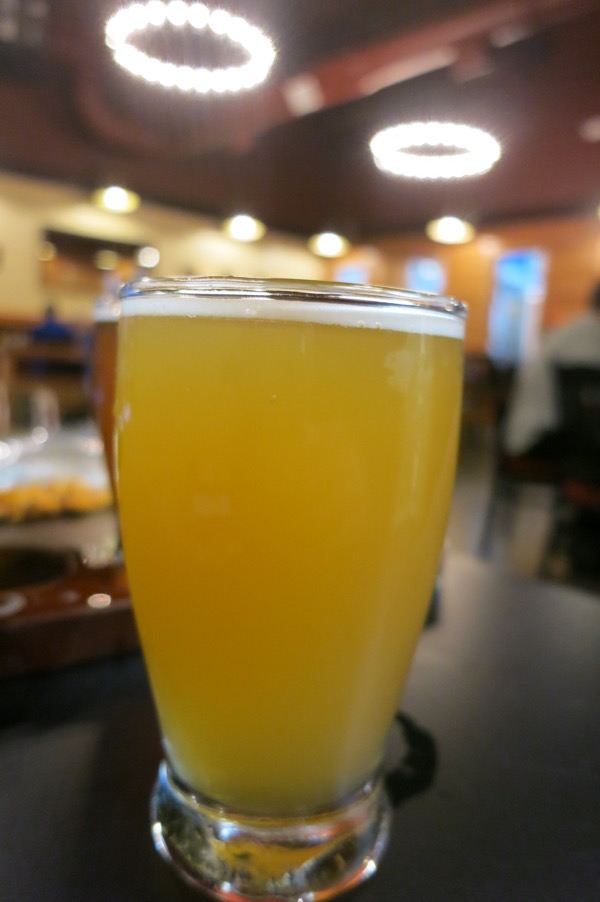 Despite being located in what was the Maltose Express space (which moved next door) in an unattractive warehouse, the interior of Veracious is pretty nice. The decorative highlight is the repurposed wood from 29 church pews from some New Canaan Methodist church that was getting rid of them.
There's a whole long story about how they came to get the pews and how they were going to use them one way but didn't and how they're red oak and this that and the other thing and then they stuck 29 of them up on the wall and… it's a cool story, but it's also completely random happenstance that this all came to pass. So I think it's kind of funny that their year-round flagship IPA – yes, this was a time of flagships and since Mark and Tess are old school, they always kept to the flagship idea – is named after the pews they got for free. I assume.
Other pew parts were used for the bar and some rails and door and window frames and wow, what would this place be like if that church wasn't tossing its pews?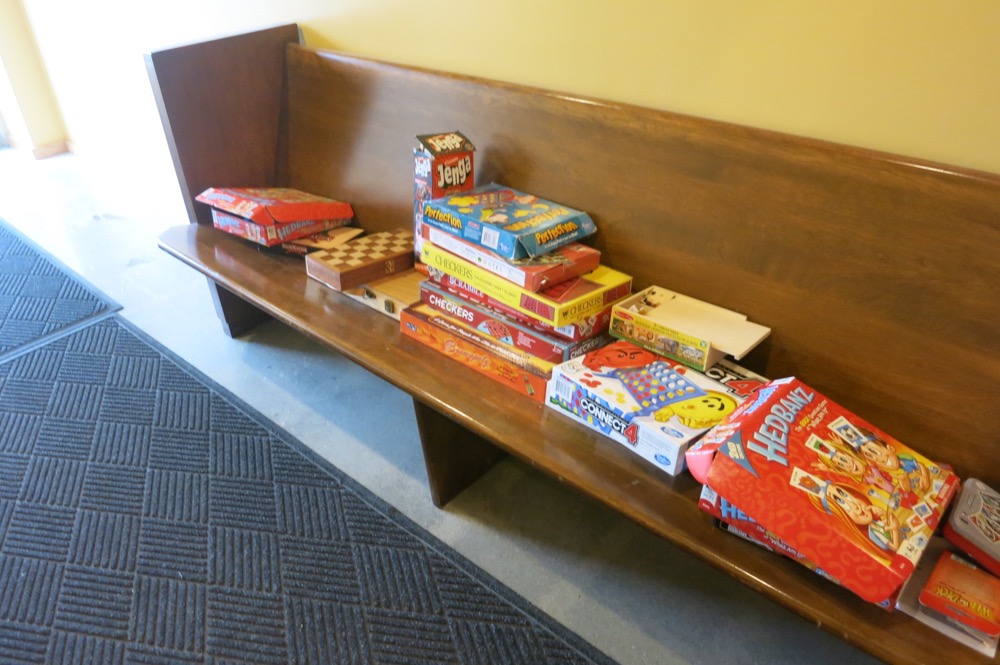 They saved one for seating, but most of the other seats were long communal tables. Y'know, the typical warehouse brewery type thing. None of that stuff mattered in 2015 though, as many breweries around here were DIY dumpster fires when it came to interior design. And using that as a measuring stick, Veracious was perfectly fine.
In fact, they seemed to cater to families. That one pew they left intact? During my visit it held a dozen games, many for children. A quarter of the people inside during my visit were children. And you know what? It was fine. None of them were a disruption or a bother at all. Just being veracious.
Mark Szamatulski had written two books about brewing by the time Veracious opened, and they are still fairly highly regarded – Clone Brews and Beer Captured. Pretty impressive.
Let's see, what else. In 2016 Veracious was named one of the top 33 new breweries in the United States by Beer Advocate Magazine. Really? Wow. Good for them.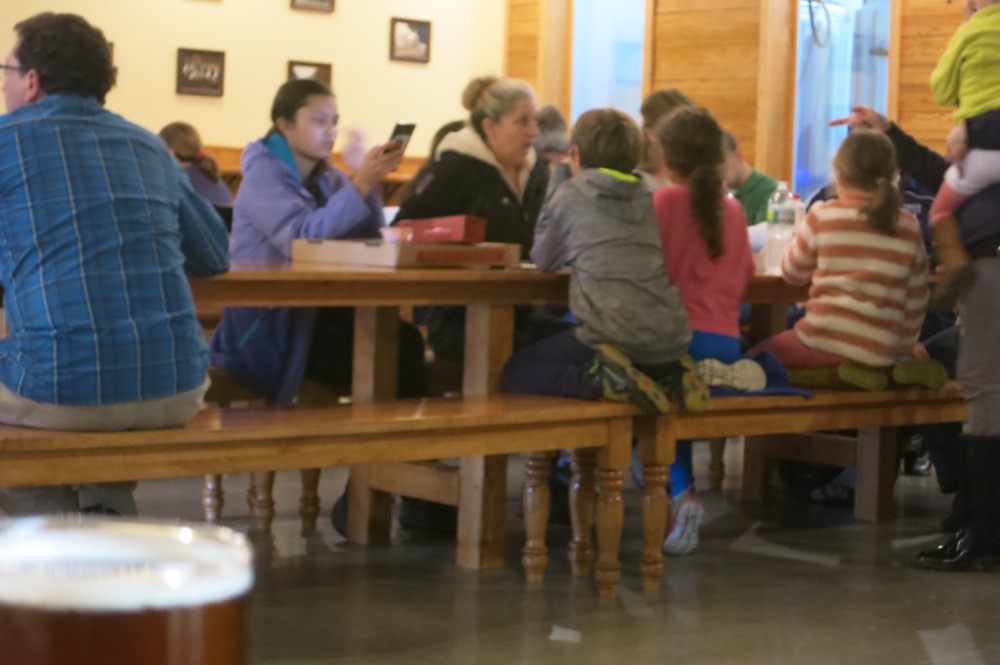 They have a mantra at Veracious: The Truth is in the Beer. I don't think they mean that thing where you drink too much and start spouting off how you really feel. I think they mean their beer is the truth, man, with honest and pure ingredients. They're not exactly Reinheitsgebot, but Mark does seem to stick to fairly classic styles for the most part – which I appreciate.
The beers I had were fine. Their pigtail Porter, their pale ale, something else, and of course the 29 Pews IPA. The large majority of Connecticut brewers were homebrewers at one point. These beers were homebrewer's beers where the homebrewer is also a homebrewing author and purveyor of homebrewing goods. In other words, it was pretty good; better than some of the true homebrews I've paid money for at commercial breweries, that's for sure. But really, I'm pretty sure my opinions on this doesn't matter a whit at this point, six years after the fact.
I'm bummed that they're reportedly being forced out by their landlord. It's been a tough go for small businesses, especially those in the service industry, through the pandemic. Veracious fought Monroe for years (and won) to be able to have food trucks on premises. They lost the Bluefish (but were on tap at the Bridgeport AHL rink.)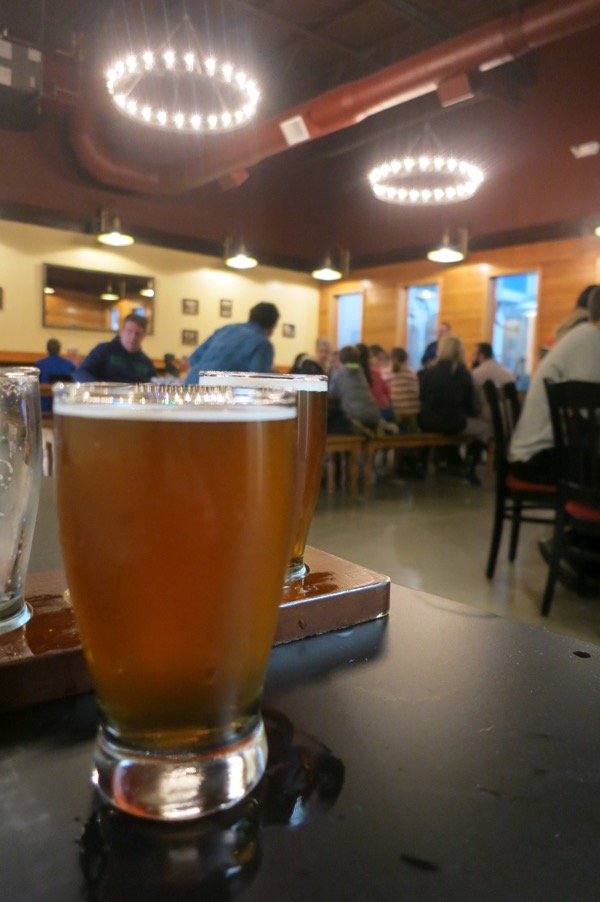 Veracious: characterized by truthfulness; true, accurate, or honest in content. Keep that in mind as we peek in at some of the brewery's thoughts on the pandemic and the amazing vaccines that have helped save countless lives.
During COVID19 our brewery has been shut down for 2 months and then only allowed to open if we served food that was cooked on premise. This is not what our license stated but what was imposed on us from the State of Connecticut. The 30+ restaurants that we sold beer to were also shut down .

Since then a lot of odd circumstances have unfolded.
Yeah. Like I said, the service industry got hurt badly by the pandemic. And some of the overnight rule changes imposed by Connecticut on breweries in particular were pretty weird and confusing – and fortunately relatively short-lived.
I'm sure these "odd circumstances" are related to some wacky incident in whatever jury-rigged kitchen set-up they had to create…
Our owner has had a severe reaction to the second shot of the Pfizer vaccine. She experienced extreme joint pain and for the first three weeks was not able to breathe at night. We almost called 911 several times. 5 months later she still has extreme joint pain and has limited use of here right hand. the arm that the second shot was administered to.
Hm. That's rough. I hope she's alright now. Surviving three weeks without breathing is tough.
I spoke to a fellow who delivered equipment to us on September 9th 2021.

His ex-sister in law had a heart attack and died within 10 minutes the day after receiving the COVID vaccine.
Hold up. Why are these stories always about people that the storyteller does not remotely know? "The ex sister-in-law of a random guy who delivered something to our brewery had some story about someone who had a heart attack the day after receiving the vaccine? Really? Veracious?
His boss's sister had a stroke two days after receiving the second COVID vaccine and is in a wheel chair.

Then I spoke today to a customer who knows of two friends/relations who died from a stroke two days after receiving the COVID vaccine.
These are extraordinary claims. They are also, of course, tertiary claims, but that's par of the course with these types of things. Veracious?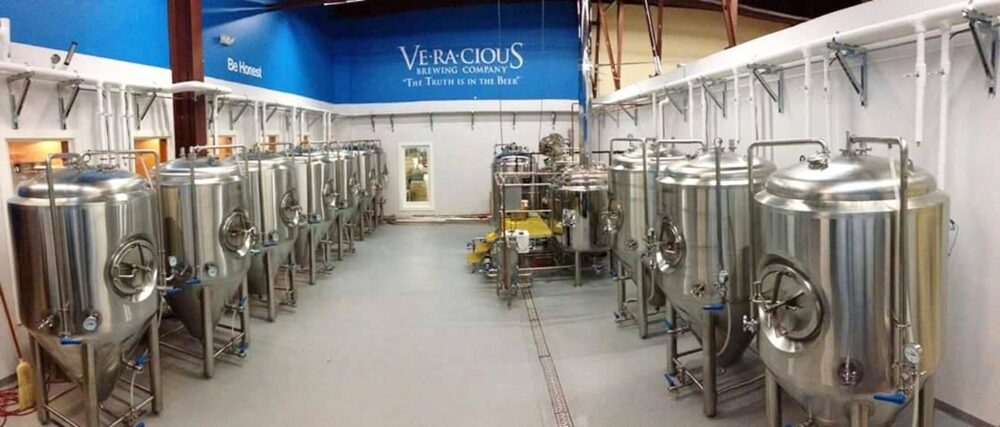 Also, the only two people I know of who had the Delta variant both already had the vaccines.
In a state with 75% of the population vaccinated, more and more vaccinated people will contract COVID. That's simple math and logic. No one has ever claimed that the vaccines would prevent infection. This isn't revelatory.
Surely they're not going to go to Provincetown and talk about the outbreak there, and…
In July there was a outbreak of cases of COVI19 in Provincetown Massachusetts.

The cluster of COVID-19 infections linked to Provincetown has grown to 765 cases, town and Barnstable County officials announced in July.

Of those, 469 are Massachusetts residents, and nearly 200 live in Provincetown.

The outbreak, which began around the Independence Day holiday, has drawn special concern about the virulence of the Delta variant because 69 percent of the Massachusetts cases have occurred in people who were fully vaccinated.
Sigh.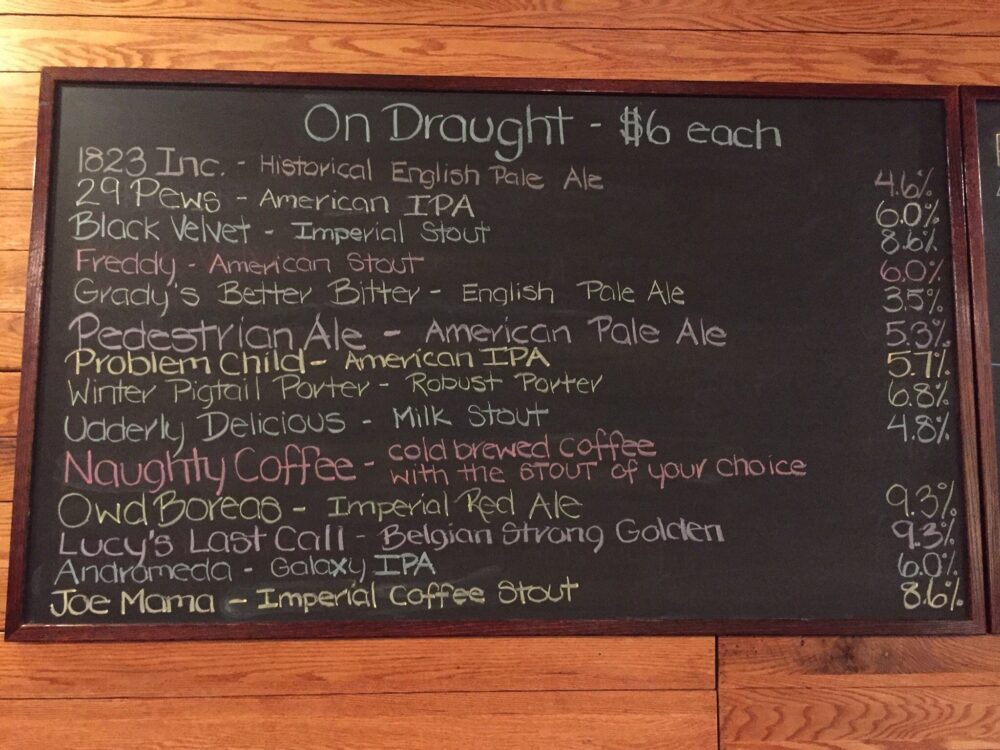 There is evidence that the COVID19 vaccines saved many lives. However, A lot of side affects are being hushed up or ignored about the vaccines.

This will be an ongoing blog that we will update as we hear more data from people we meet. We are only interested in the facts, not the opinions of the facts presented by the media and the government.
I don't know what "side affects" are, but I do know that the conspiratorial nature of this claim is… not the legacy I'd want for my business. I don't know who wrote this missive, or why it's posted prominently on a brewery's website, but it's there and now it's here.
Veracious?
It's lame of me to highlight this stuff on this page. I know that. But hey, the brewery seems comfortable keeping it posted for many months so I could argue it makes more sense to talk about that than the beers I sampled so long ago. I had always planned a return visit before writing about the place, and if they do stay open beyond March 2022, I will.
If not, peace out Veracious. I'm sorry I hardly knew ya.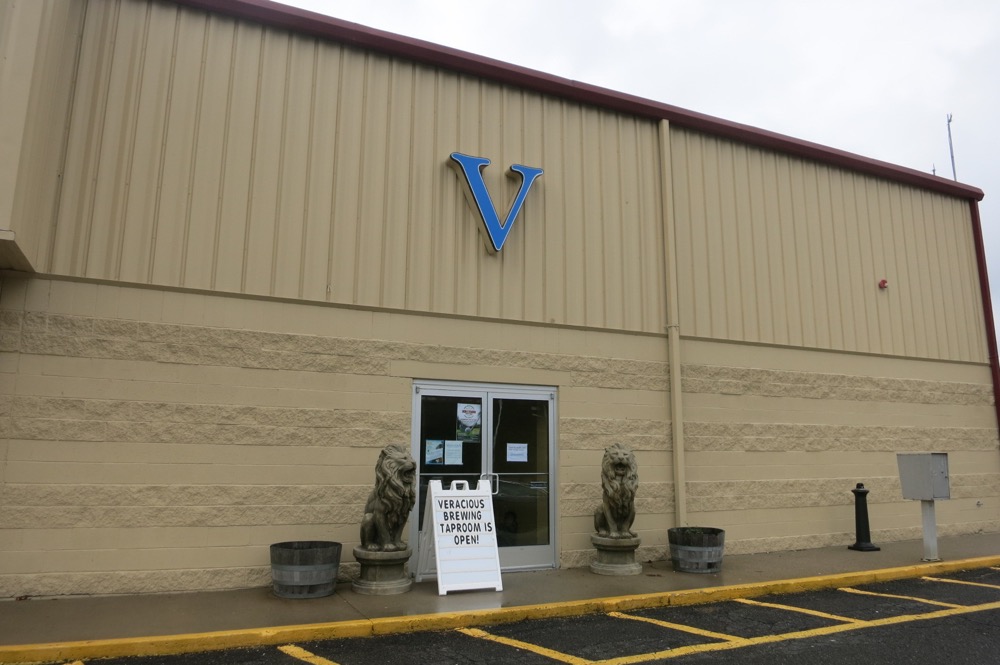 CTMQ's page on CT Breweries and Brewpubs