Everything Monroe
I've been exploring and writing about Connecticut since 2006. After a decade, I began compiling CTMQ guides for each town in the state. I plan on "completing" Monroe CTMQ-style… as well as the other 168 towns, cities, and boroughs in Connecticut. After all, that is the ultimate goal of CTMQ.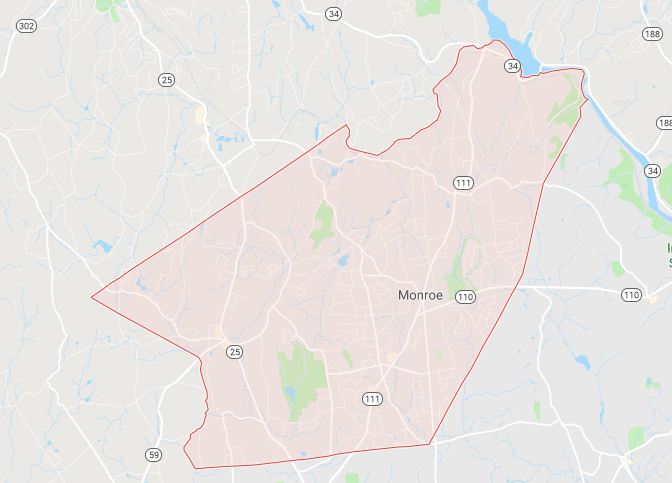 What do you know about the town that is most famous for being that town in between all those other towns that are hard to navigate. You can scroll down for my list of things to do in town. Or, as always, you can click on the town's tag to see what I've done.
If I've missed anything in town or if anything has closed or changed, please let me know.

All The CTMQ Monroe Stuff
Links take you to my reports
Museums
East Village Barn Hill Schoolhouse
East Village Meeting House
Eliot Beardsley Homestead
The Warren Occult Museum (Closed)
Webb Mountain Discovery Zone Outdoor Museum
Hikes & Bikes
CFPA's Paugussett Trail
Monroe's Town Trails – Intro
Chalk Hill Nature Trail
Great Hollow Lake & Wolfe Park
Lanes Mine Nature Park
Webb Mountain Discovery Zone
Webb Mountain Park
Multi-Use/Rail Trails
Pequonnock River Trail – Intro
Food & Drink
Roadfood List: Chili Dogs at Mr. Mac's Canteen
Roadfood List: Hot Dog at Lake Zoar Drive-In
Roadfood List: Ice Cream at Dr. Mike's (RIP)
Veracious Brewing Company
Looking for your favorite restaurant? Here is an explanation as to why it's not here.
Other Stuff, Often the Best Stuff
Washington-Rochambeau Revolutionary Route National Historic Trail
WR3 NHT Site: Daniel Bassett Homestead
Stevenson Dam & Bridge
Satan! Devil's Den
Whale Rock
Washington Lodge No. 19
Completion Celebration Meal & Monroe Wrap-Up
Gaetano's Market