Bursting Bubbles
East Hartford (Virtual)
December 2021
I'm feeling magnanimous… after all, I'm writing this during Christmas week and I'm off work and I'm happy. So I figured I'd throw the person behind The Hubble Museum a bone and include his "museum" among my massive list of Connecticut museums.
It is not a real museum in any sense. It's not even a real virtual museum, which is something that does actually exist. It's a Facebook page meant to be nothing more than social commentary on the feet-dragging and inertia in town and state government. But he called it a museum. And that word is very powerful to me, and I'm a dopey moth to curated flame.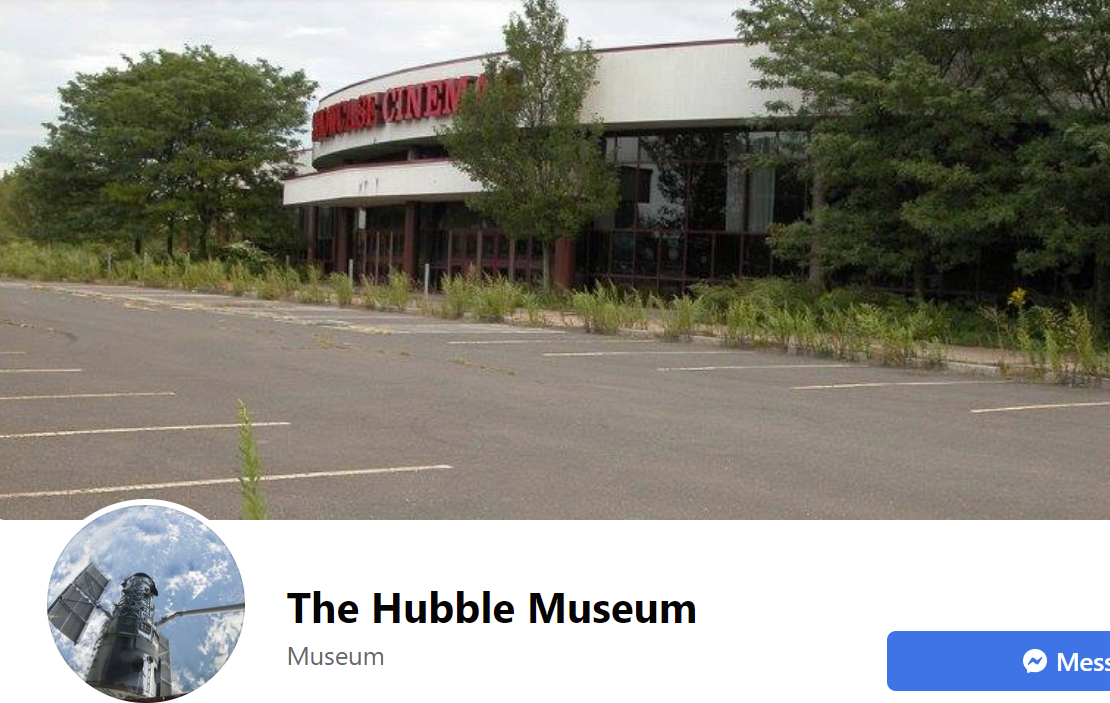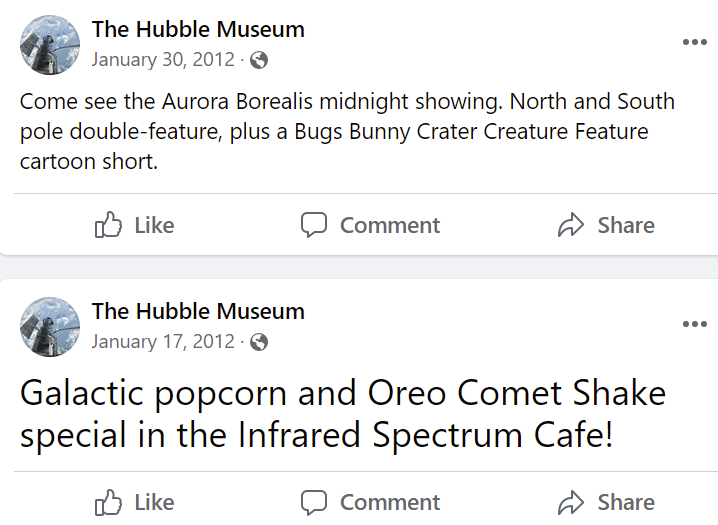 The property in question is the former Showcase Cinemas off of Silver Lane in East Hartford. It is, to be sure, an ugly, sprawling, hulking eyesore surrounded by acres of cracking asphalt and weeds.
In fact, I wrote about it when I had to cycle past it along the Charter Oak Greenway:
For the next three-quarters of a mile or so, the trail is hemmed in by the highway and a tall chain-link fence. The fence protects cyclists from the expansive asphalt wasteland that was once the huge Showcase Cinemas and parking lot.

It is ugly. There have been plans to rehabilitate this mess, but they've never come to fruition. (The latest, in late 2020, is a new apartment complex.) Parts of Silver Lane here are really pretty sad; entire empty malls on a rather busy street…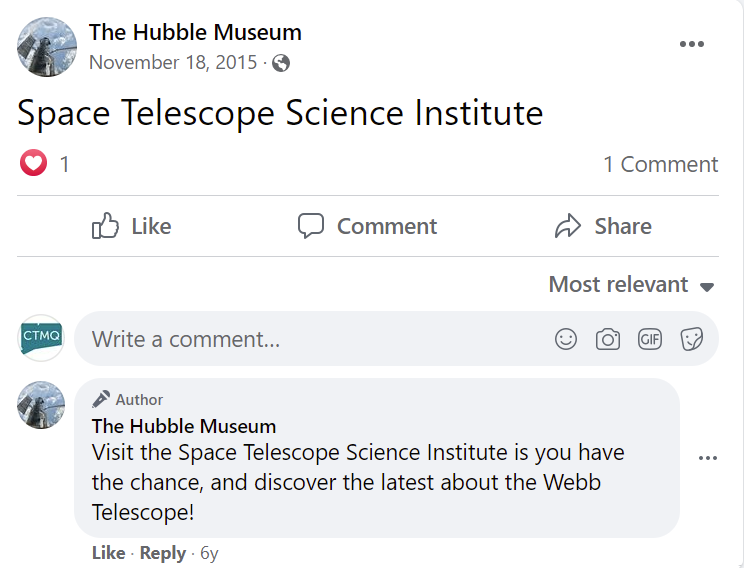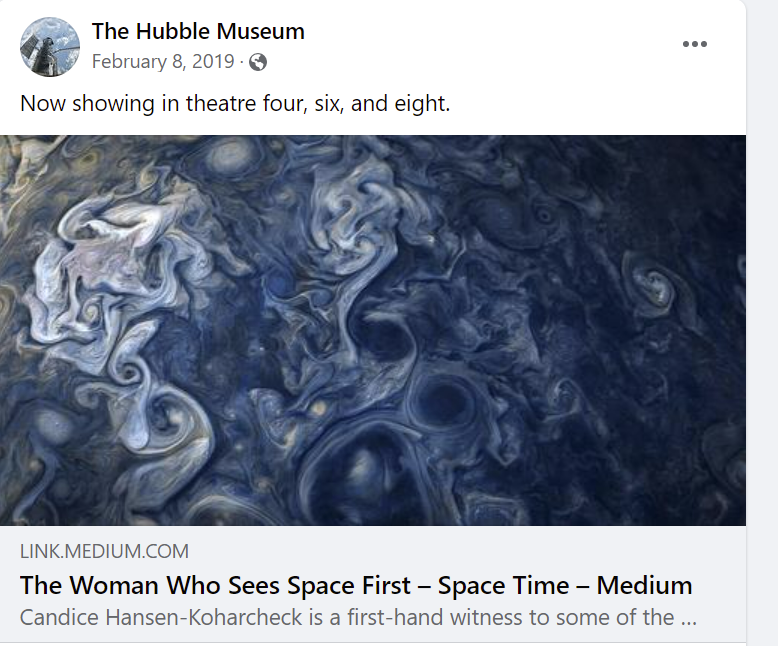 I'm glad I was alerted to the Hubble Museum by a reader when I was, because it seems as though it's finally going to disappear soon. There are imminent plans for a mixed use apartment complex and it appears that might actually come to fruition as of early 2022.
But oh, there have been plans over the years since the theater closed. The most widely known one was for a casino. Yes, just what East Hartford needed. A casino. (This same idiotic plan went even further in East Windsor at their empty theater/mall complex, but that died a slow death too.)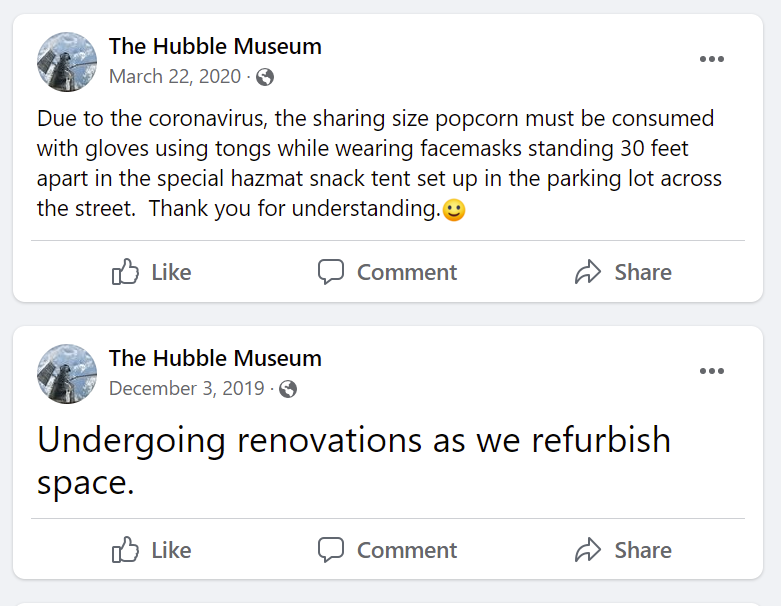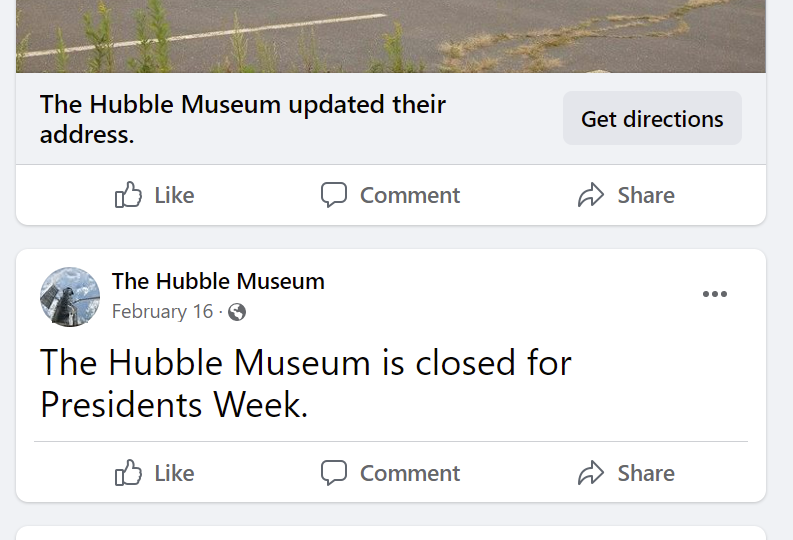 The property in East Hartford has been a vacant shell for about a decade. The Hubble Museum is described thusly:
Showcasing the history and importance of the Hubble Space Telescope in the advancement of our knowledge of space and technology. To awe visitors with images taken by the Hubble, and eventually the Webb observation array with the goal of inspiring investigation toward the yet to be discovered.
"Showcasing." Clever. I want to think "space and technology" was another subtle jab and the empty space in East Hartford. A space so large and expansive, it could be sought out by the Hubble telescope.
And that's pretty much that. But here's the thing. The Hubble Museum has been "in operation" since 2012. The person responsible for the Facebook page has been updating it, off and on, over the decade since. That's dedication to the joke. And I very much respect and appreciate that.
Of course, East Hartford made it easy. Every year or so there were plans for something or other, press releases, even some press conferences… and then, nothing. Each time, I'm sure, was a reminder to go do an update to the Hubble Museum.
There's nothing to this museum. Like… nothing. Just a few random Facebook posts over a decade. There's not much mystery to who is behind the whole thing. Heck, they have a real phone number (and a fake coupon):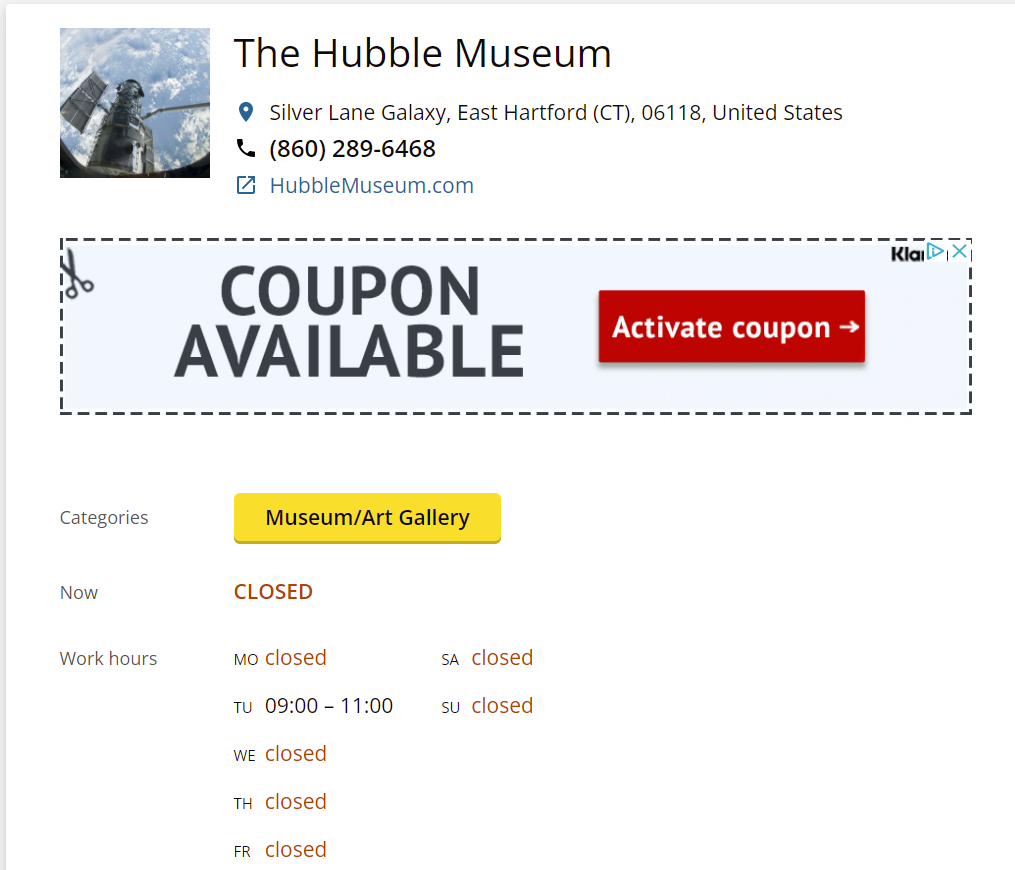 The phone number is for the East Hartford Gazette. The editor of the Gazette is Bill Doak and, well, he's simply a frustrated resident who had some time on his hands. (Now, let me be clear, the amount of time this "museum" took to create and maintain amounted to a few minutes per year. In fact, my putting this page together probably took longer than Mr. Doak spent in sum total on The Hubble Museum.
A museum which… is in its twilight. With the impending development and razing of the theater, it will be no more. Like a distant star swallowed by a black hole.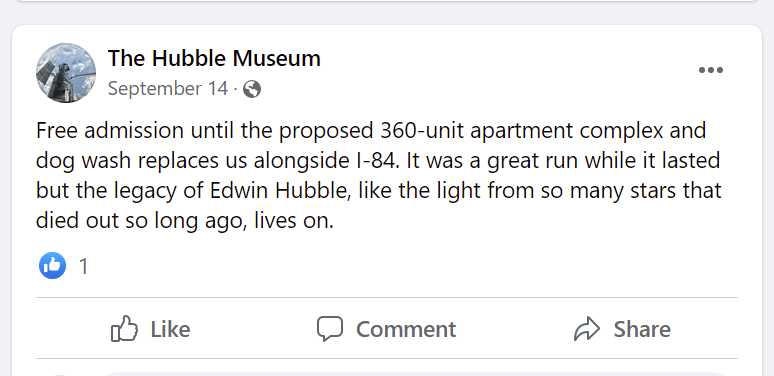 But fear not fans of weird East Hartford Facebook Fake Museums! There's always more blighted and abandoned property in town! I will not be creating another page for any future online endeavors of Mr. Doak, but it appears he may not be done yet.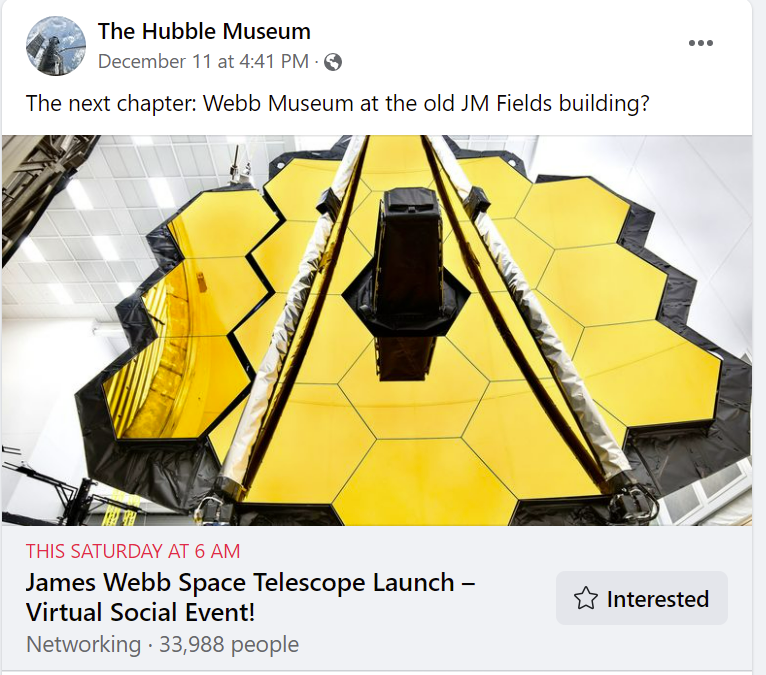 "The old JM Fields building" is… the Stop and Shop and Burlington Coat Factory and Big Lots building that… hopefully won't sit abandoned and empty as long as the Showcase Cinema. (And of course the James Webb Telescope is the next generation Hubble.)
Alright. That's enough here. (By the way, there's been a "Liberty Bell Museum" in East Hartford since 2006 when I started this website. It still shows up on Google searches. I think it used to be a business that made replicate old coins and other metal pieces. Maybe I'll go knock on their door someday.)

The Hubble Museum (Facebook)
CTMQ's Museum Visits