The Sky's the Limit 2017 Hiking Challenge #13
Farmington Canal State Park Trail, Cheshire
September 16, 2017
The story here has nothing at all to do with the historic lock or the walk or the museum that wasn't open – because it's pretty much never open.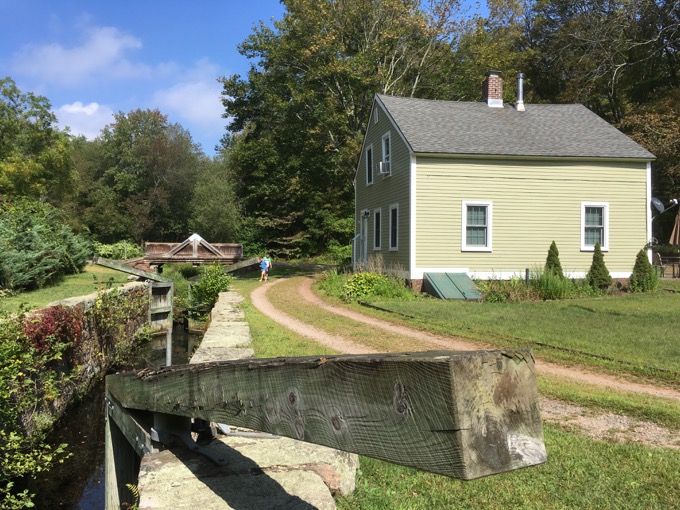 So let's dispense with all of that off the bat. We drove to Cheshire, parked, walked for five minutes to the required picture spot, took our picture, and walked the five minutes back to the car.
Number 13: Done.
Only one more to go for 2017! Woo-hoo!
Oh, you want to know more about what this place is? Here:
Completed in 1829, the Farmington canal was built and opened for transit. The canal stretched 56 miles from New Haven to Northampton, Mass. It consisted of twenty-eight lift locks all ninety by twelve feet in the clear, and most with lockkeeper's house. The locks featured chestnut and oak chambers and were fifteen feet in height. By 1836 the canal was in jeopardy from railroad competition. Lock 12 has been preserved as a relic of the canal's shipping history. Today, the paved pathway is perfect for walking, biking or roller blading.
Cool. Now you know where to go roller blading.
No, the story here has to do with young Calvin's grumpy disposition in all these pictures. And surely you want to know why.
He's such a happy kid! Such a great direction follower! Yes, I know. He is all that. And more! But sometimes…
Sometimes he gets out of the car and his father says, "Calvin, walk BEHIND the car!" And sometimes he thinks it'll be cool to disobey his father because hey, what's the big deal? He'll even add a flourish to his disobedience and do a pirouette as he scampers through the greenery in FRONT of the car.
Here's what the scene behind the car looked like: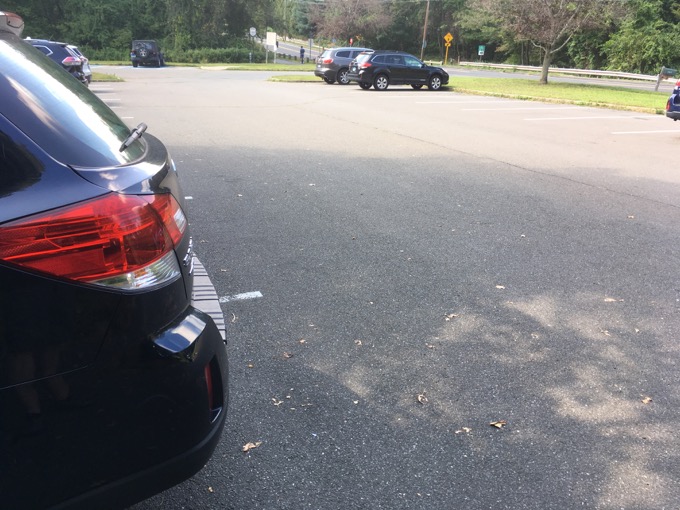 While the front of the car looked like this:
Yeah. That's a lot of poison ivy. And Calvin's shoes looked like this: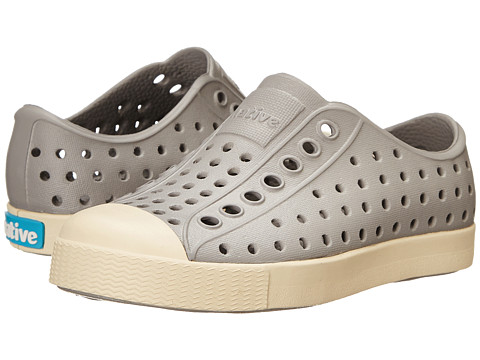 And he wasn't wearing socks because, you know, this "hike" was a mere walk down a paved road. There was just NO WAY he'd cavort in poison ivy. Nope.
Anyway, I gave the child the business and he wasn't too happy with me. And there you are… the reason my usually happy son looks sore in every picture on this, our 13th Sky's the Limit Challenge point of 2017.
Addendum: We went to the nearest Dunkin Donuts and I washed his feet and ankles like a madman and it worked! No poison ivy. And now he's not grumpy anymore.
CTMQ's 2017 The Sky's the Limit Challenge
DEEP's 2017 The Sky's the Limit Challenge
CTMQ's Hiking Challenges Main Page