The Sky's the Limit 2017 Hiking Challenge #3
Beckley Furnace Industrial Monument, North Canaan
February 26, 2017
Another cold Connecticut winter's day… What to do, what to do… Oh, I know! Bundle up the boys, toss them into the car, and point the car west to pick up a couple more 2017 Sky's the Limit Challenge points! Sounded perfectly reasonable to the three of us.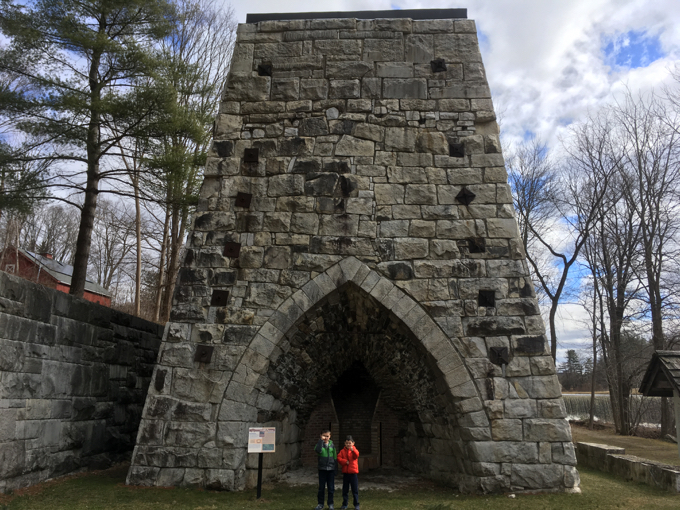 So that's exactly what we did. Never mind the snow squall that hit us through Colebrook. (By the way, those huge new wind turbines there are kind of startling when they appear out of the snowy mist when driving west on 44.) Never mind that I'd been to Beckley Furnace a few times before. (Full CTMQ write-up on it here.)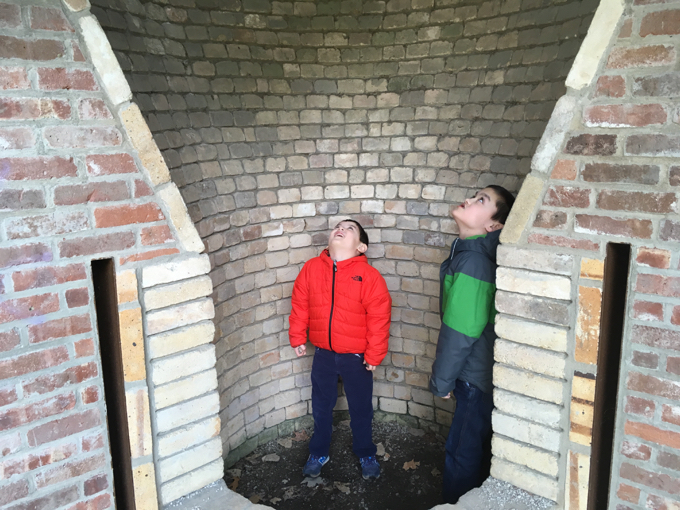 We were going to ultimately see two waterfalls and grab to TSTL points. This was a good CTMQ day.
We parked and I was reminded that there's a new CFPA trailhead here – the 4-mile Iron Trail. As exciting as that was for me, that's for another day.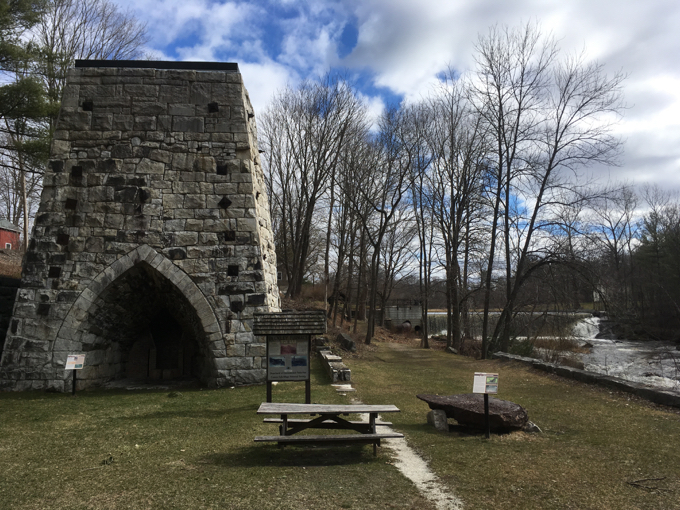 As is often the case with this year's TSTL challenge, this one required very little physical effort. If you go there and want to read about the history of the furnace, that will require far more effort. As one who visits more museums than anyone you know, I can offer up a friendly tip: No one wants to read signs like this: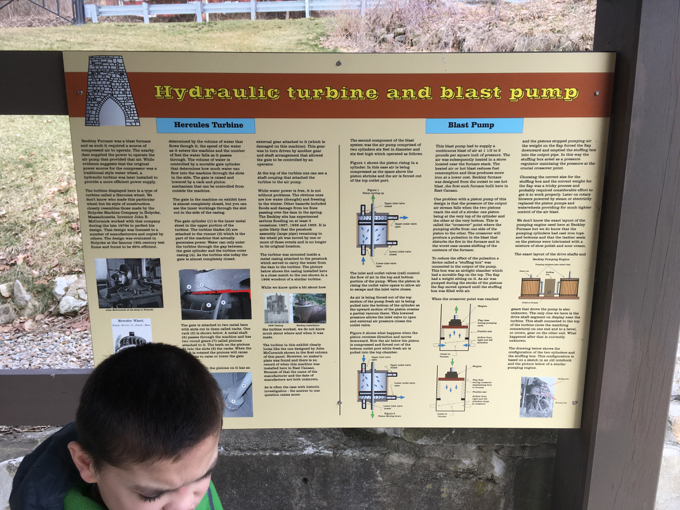 They probably don't want to read blurbs on websites like this either, but here you are anyway:
The Beckley Blast Furnace was one of three blast furnaces in operation along Lower Road and the Blackberry River in East Canaan during the period 1832-1923. It was built in 1847 by John Adam Beckley, great-grandson of Esquire Samuel Forbes and grandson of John Adam, Jr., the founders of the Forbes & Adam Iron Company. It was acquired by the Barnum & Richardson Company in 1858.

Beckley Furnace (known as "East Canaan #2" during the Barnum and Richardson years) produced pig iron until the winter of 1918-19.

Constructed of locally quarried marble, the furnace was originally thirty-two feet in height and thirty feet square at the base. Later, after it was acquired by the Barnum Richardson Company, the height was raised to forty feet making it one of the largest of forty-three blast furnaces in the Salisbury Iron District.

In April 1896, fire destroyed many of the wood buildings at Beckley. When the operation was put back in blast in 1898, brick had replaced wood in the support structures near the furnace, particularly those above the charging wall. In the winter of 1919, with World War I over a resultant decline in demand for iron, the Beckley Furnace was finally closed. However, nearby East Canaan #3 (the so-called "Furnace in a Field") did not go out of blast until 1923. A fourth blast furnace, East Canaan #4, was still under construction at the time, was never in blast, and no trace remains of it today.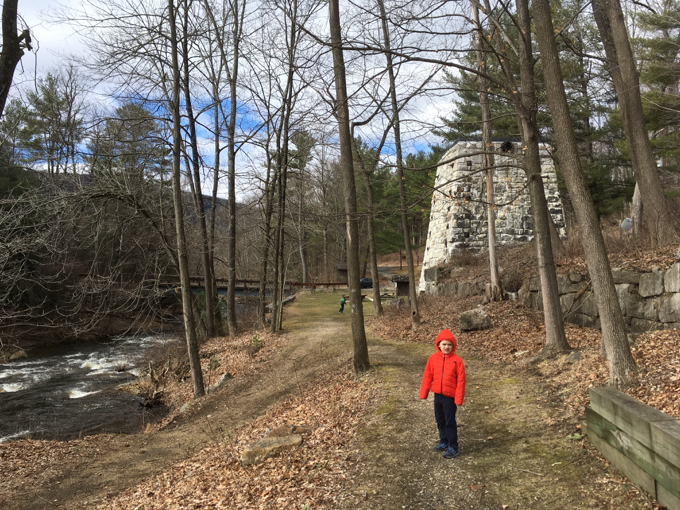 I like that phrase – "go out of blast." I have much more history and information about this fairly fascinating place on my 2008 page about the Industrial Monument – the only one in Connecticut!
As for our visit in cold 2017, the boys rather enjoyed poking around the furnace and finding its nooks and crannies. The nearby dammed waterfall was an added bonus for both.
CTMQ's 2017 The Sky's the Limit Challenge
DEEP's 2017 The Sky's the Limit Challenge
CTMQ's Hiking Challenges Main Page