Waltzing Through Another Museum
West Hartford (Google Maps location)
June 13, 2015
As a West Hartford resident since 2000, I've seen the building at 485 New Park Avenue rise and fall… and rise again. Many of you will know the building for New Park Brewing and what it's brought to that part of town – an area West Hartford tried to brand as the "Home Design District" in 2015 or so.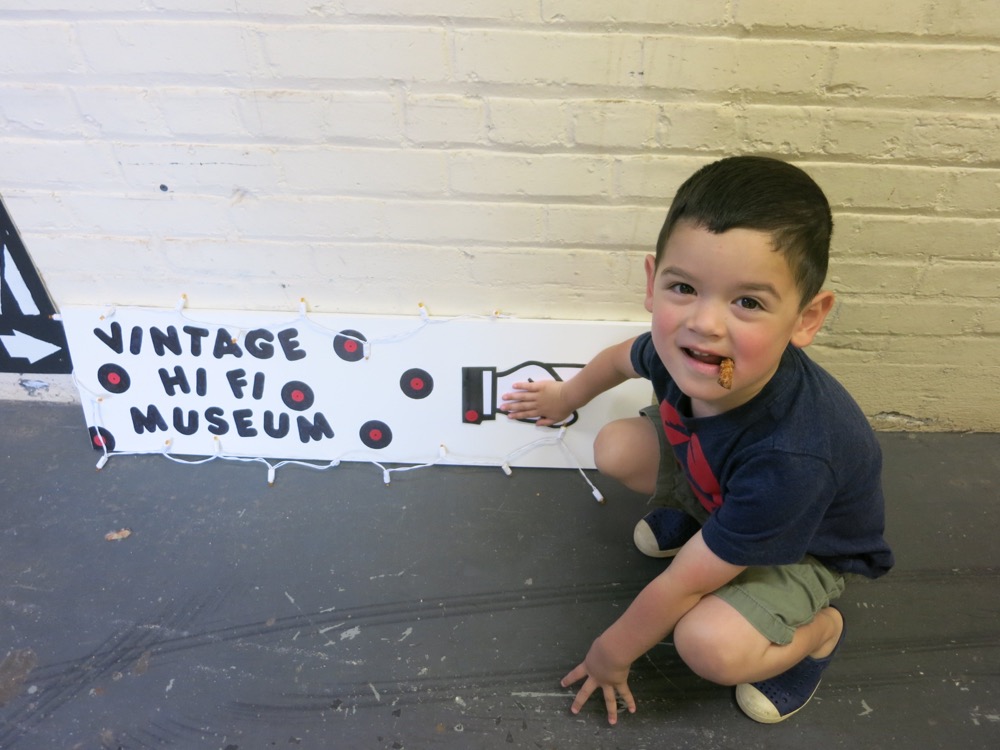 I'm not sure if that's still being pushed though. And while it's apt, it's still silly to me. What's not silly is that the area has been improving a bit over the years, and I'm not talking about the addition of Chick-Fil-A and Aldi in front of BJ's and Home Depot.
Amidst all the change and growth over there, 485 New Park continues to have a revolving group of tenants who all seem to be cut from the same cloth. With the brewery as the biggest and certainly most popular business there, the others have sort of faded into the bowels of the building.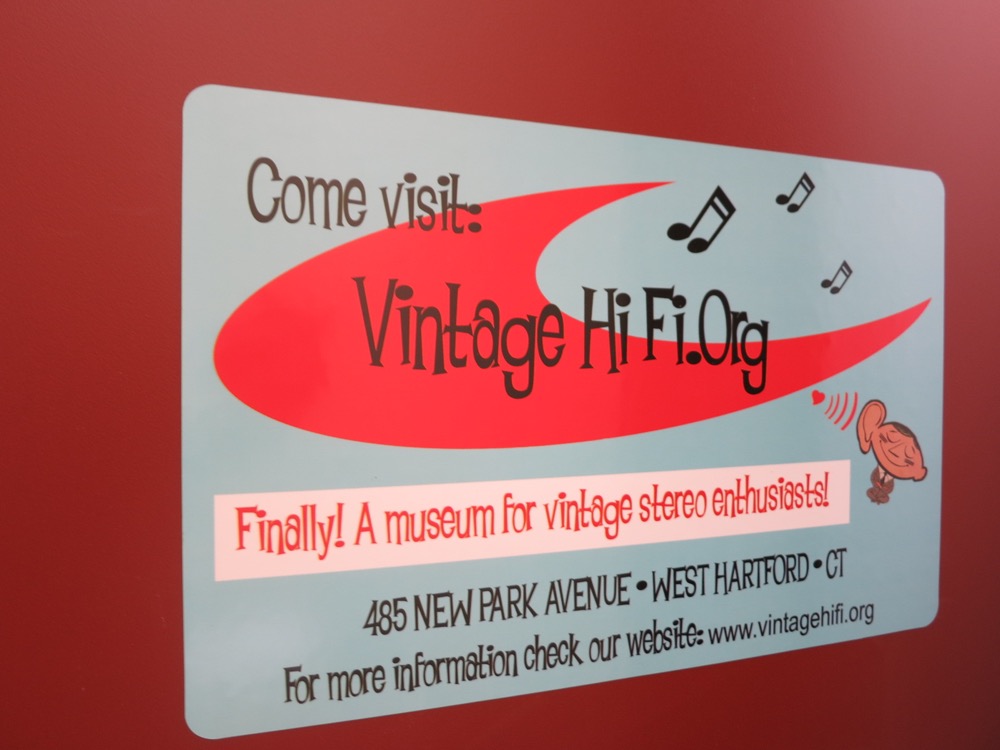 Artisans, retro-shops, collectors, bakers… many have come and gone. Some to Etsy, some to online auction sites, and some to (ostensibly greener pastures.) Since 2015, the Vintage Hi-Fi Museum has held it down inside the building, doing what they do.
Which is… I'm not sure, exactly. This isn't a museum in any conventional sense at all. It is very small, rarely open, and presents as a repair shop more than a museum.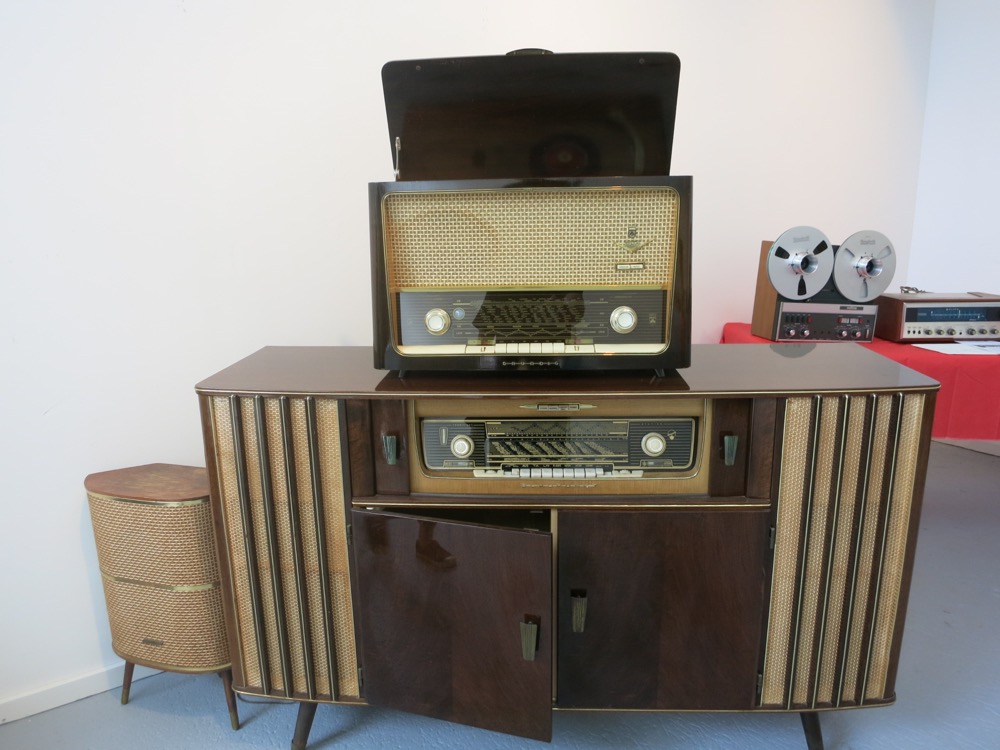 The main goal of the Vintage Hi-Fi museum is to educate audio enthusiasts and future generations about high fidelity music, vinyl records, and analog audio systems with components "Made in the USA", from the very beginning to the Golden Age of vacuum tube audio (1950's to 1960's) and finally solid state transistor designs (1970's), thereby promoting its preservation, operation, restoration, and history.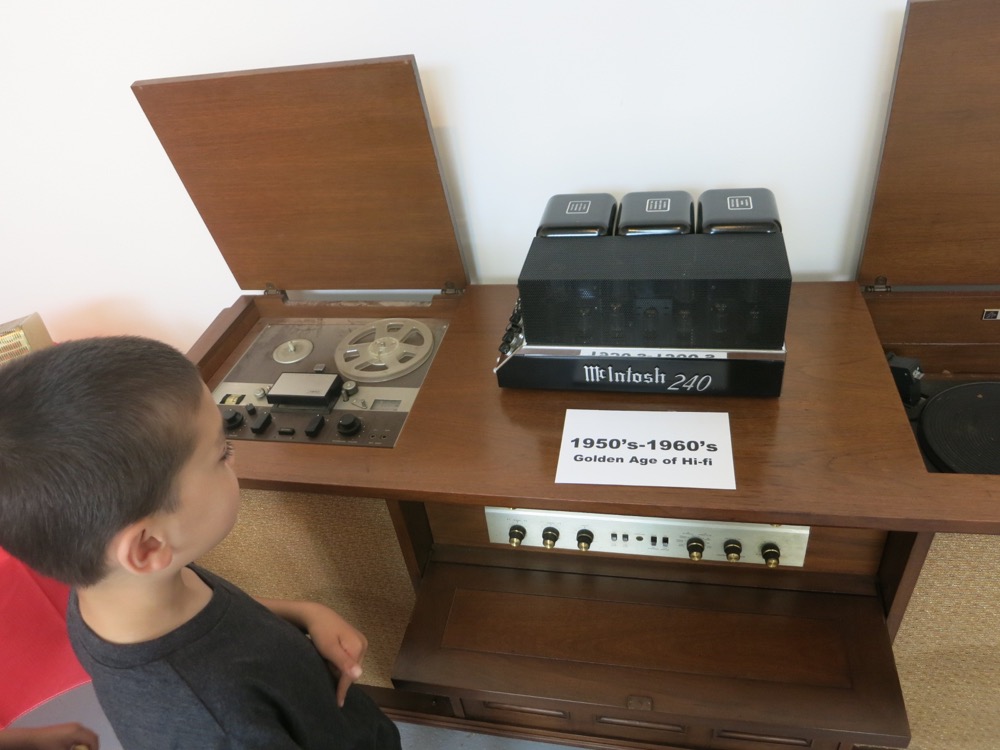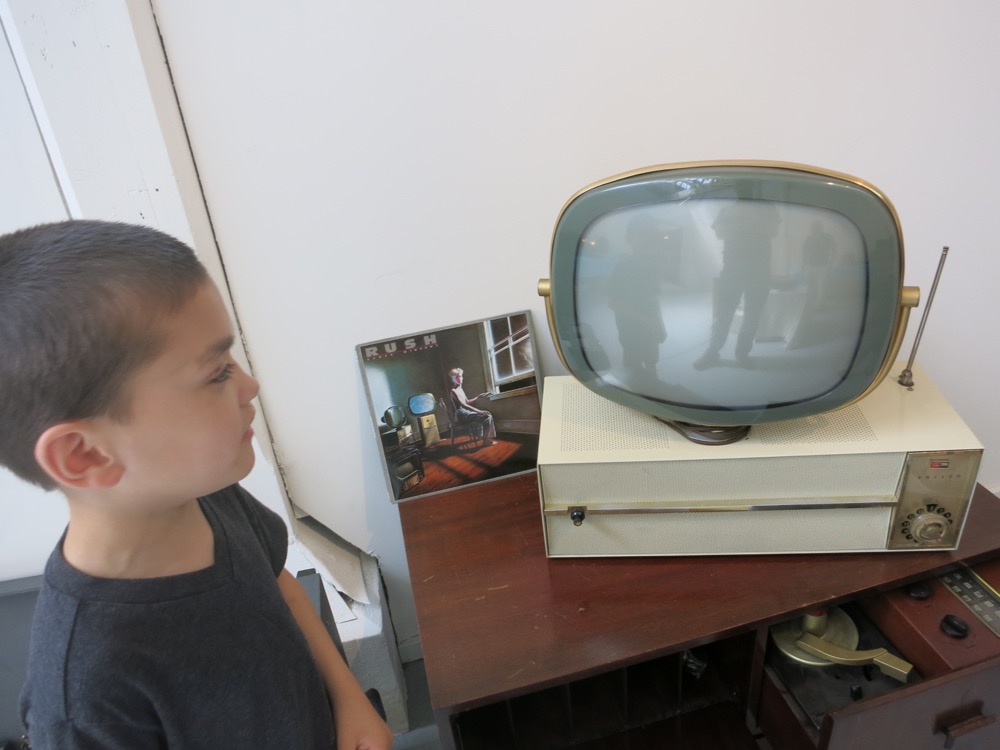 Cool! I took the boys very early in its life, and they hadn't gotten fully up to speed at that point. (However, when I look at their sparse website and social media, it doesn't seem to be all that much richer in content these days.) I am pretty sure it was somehow related to the Vintage Radio and Communications Museum in Windsor when it opened and in fact, that's why the word "vintage" appears in both names. But I don't see an reference to that connections anymore, so who knows.
As noted above, the Vintage Hi-Fi Museum focuses on mid-century stereo equipment. Pretty niche to say the least. And they really love tube amplifiers – even offering vacuum tube testing. So if you have a Cunningham CX-380 rectifier, bring it on down!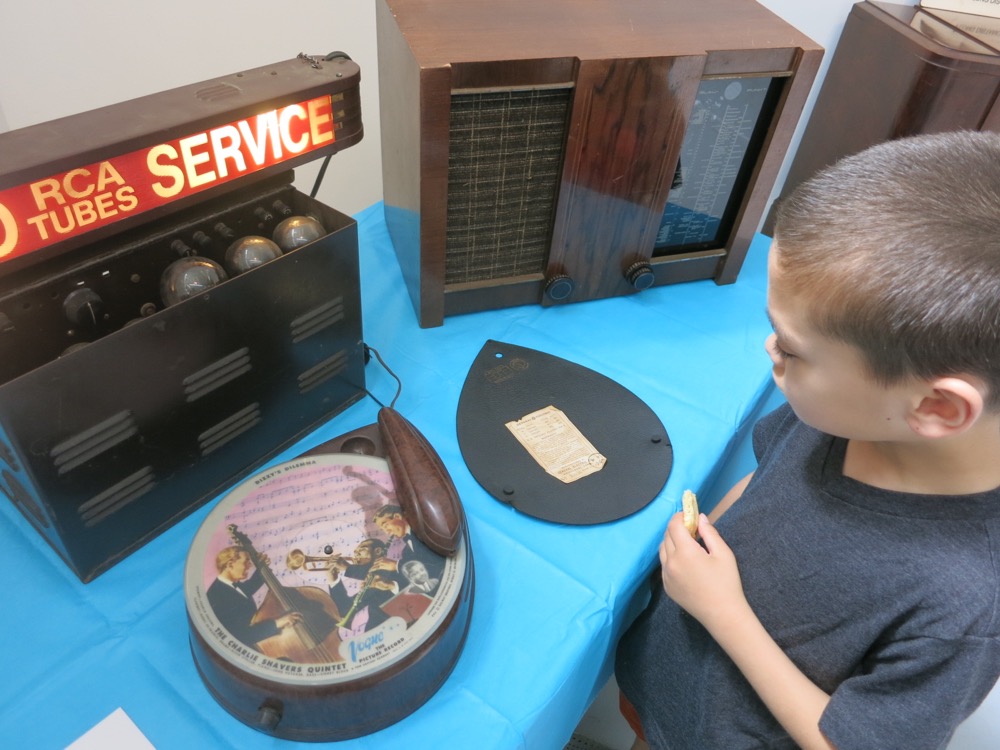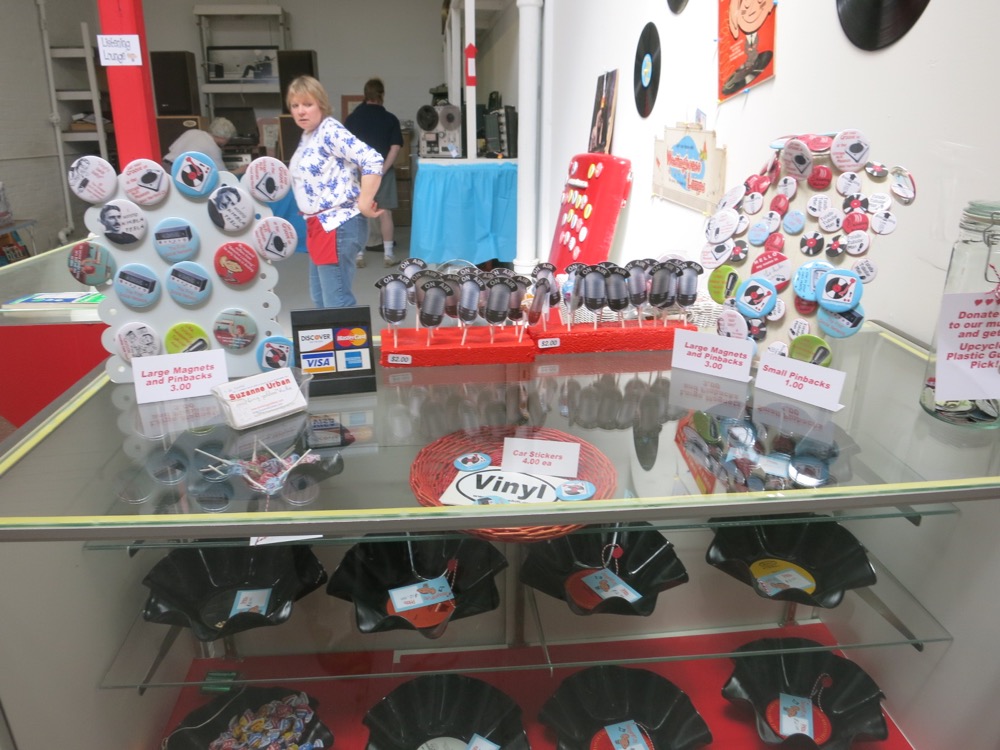 There is a gift shop and stereo store. Or was. Or may be. They have a few bins of old vinyl and have held listening parties and workshops and stuff. Again, I'm not sure it really qualifies as a museum museum, but they call it a museum… so it's a museum.
Which is actually a little iffier and funnier to me because of all the other non-museum tenants in the very same building. They change over the years of course but there was a big comic book collector here. There have been plenty of artist studios. And lots of furniture restorers and resellers.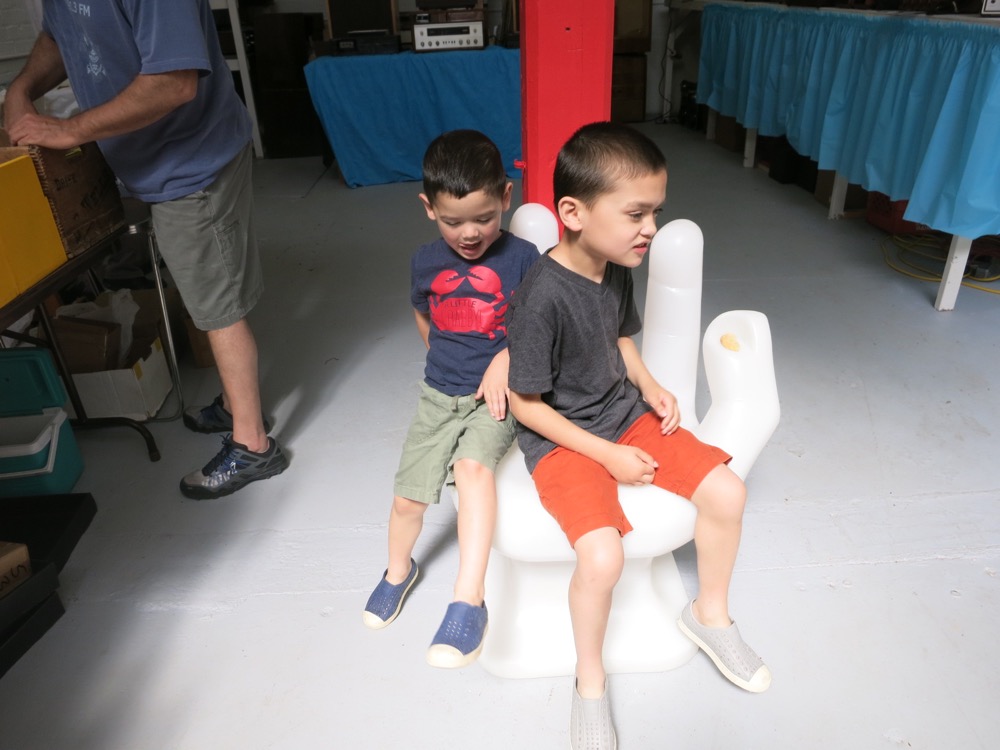 The pandemic took a toll on a lot of these bohemian/hipster little shops. Right next to the Hi-Fi Museum was Swank Modern which sold mid-century modern furniture and design. The good stuff – the real stuff. Their space was far more of a museum to me than… okay, okay, I'll stop it. I have peeked in when picking something up at Swank a couple times since my first visit and it didn't look much different to me. But still –
Get amped up and visit the Vintage Hi-Fi Museum in West Hartford. The guy behind it is enthusiastic and knowledgeable and of course there's a lot more stuff there than there was on its opening weekend when I visited. It's totally tubular. There. I'm done.

Vintage Hi-Fi Museum (Facebook)