Miss January, 1547
Ledyard (Google Maps location)
January 5, 2013
Without reservation, I can say this museum is one of the most well-presented museums in Connecticut.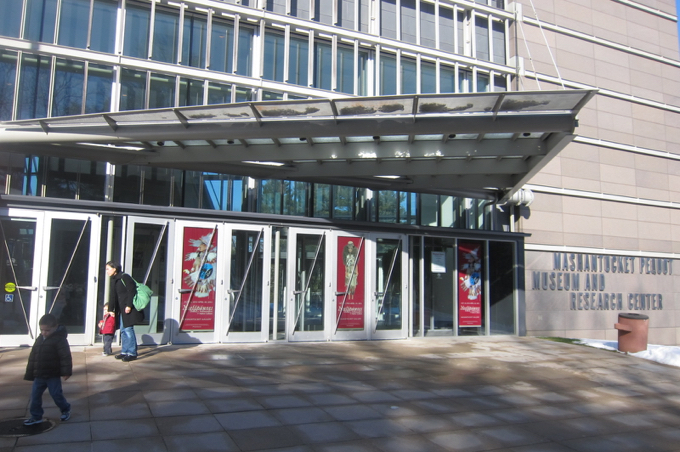 And without reservation, I can say that there are more than a few issues going on here at this massive and incredibly expensive museum… as well as with, well, everything at Foxwoods and the entire premise of it in the first place.
The museum – when it's open – is worth visiting. I shouldn't bog this page down with too much of the convoluted 20th-century Pequot history, but a lot of it informs how the museum came to be the way it is now. Although no one really cares anymore, there were a couple books written claiming that the Mashantucket Pequots simply didn't exist as a tribe, and that their federal recognition happened through a series of luck, loopholes, laziness, and lies.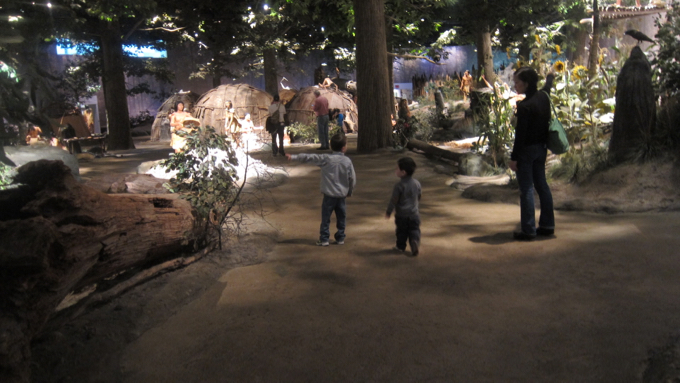 One is Jeff Benedict's Without Reservation and another is Brett Fromson's Hitting the Jackpot. I read the latter and I would recommend it. Both books seem to arrive at the same conclusion:
Through the 1980's, the "tribe" and its lawyers pulled a fast one on the federal government. The Pequots didn't come close to meeting the requirements for tribal status and were nothing more than one drifter family with a Narragansett matriarch. Of course, the guy most responsible for, well, everything, Skip Hayward, disagrees with both books.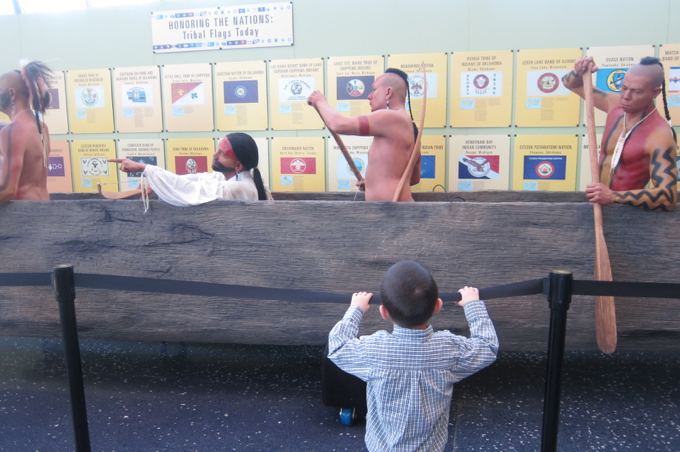 I mention all of that because when it comes to building a $200-million dollar Mashantucket Pequot Museum, it becomes a bit interesting when everyone from the museum's designers and creators to today's visitors crosses that "Hey, y'know… there really is no Pequot-specific tribal history prior to the 17th century" line. And even then, after the horrific Pequot War, the Pequots were more or less wiped out, save for a few survivors who were enslaved and a few more who escaped to parts unknown.
Undaunted, Skip Hayward made the Pequots happen. After years of toiling in trailers in Ledyard, he got his bingo hall which begat his bigger bingo hall which a decade later became the largest casino in North America. Pretty impressive no matter what one thinks of the Pequots' legitimacy. After the casino was up and running, it was Hayward who had the vision for the museum as well. And what a vision it was.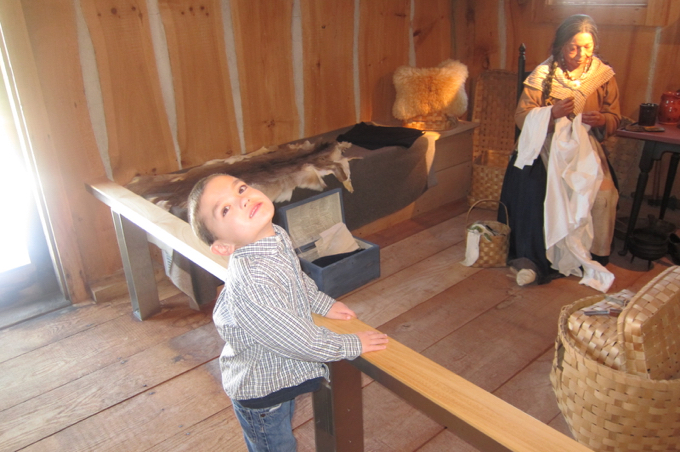 My man wanted to go big. Like, absurdly big. A giant tower, a massive exhibition space. Money was no object, no idea was too grand. What started as an idea for 20,000 square feet of exhibition space became 85,000 square feet. Tribal members were against a museum so large, for a tribe so small – a tribe with no real history. Skip added a research library, an archaeology laboratory, a bookstore and gift shop, a café, conservation labs, and a movie theater. Once the project passed the $100 million mark, it became the largest museum project undertaken in the United States since the Getty Museum.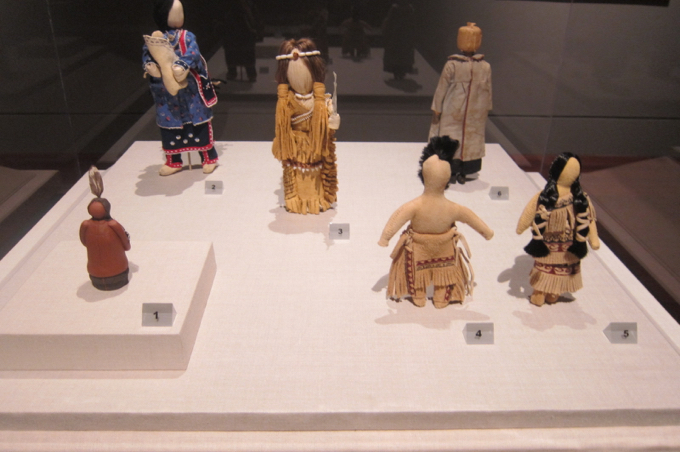 Think about that for a second. This is in Ledyard, Connecticut… celebrating a tribe that didn't really exist in any meaningful way. The costs ballooned well past $100-million. This was Skip's vanity project and many viewed it as a colossal waste of money.
And, as of 2014, it appears the naysayers were correct. The museum closed – yes, closed from December through March. There were questions of how feasible it was to keep operating it as a full-time venture. From 2015-2018, I think it was closed every winter. Hours during the other months were greatly reduced. In 2019-20, it is open only on Wednesdays from December through March. Which… wow. Just wow.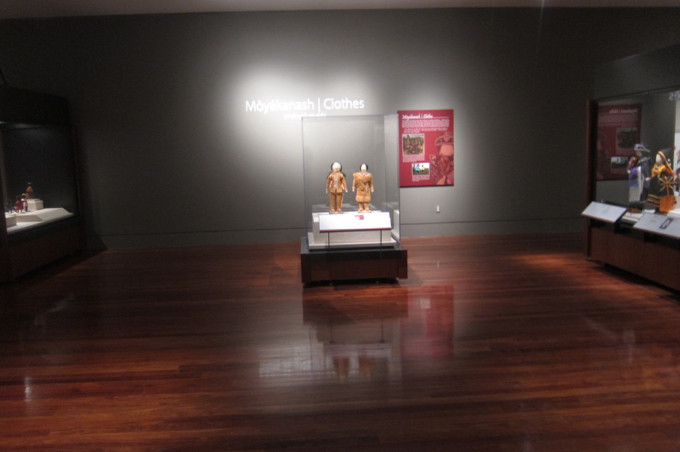 But back in January 2011, the museum was still open in the winter. That was when Hoang and I first tried to go there – and it was to be my 200th Connecticut museum visit. We celebrated this momentous achievement with an overnight at Foxwoods; the whole nine yards. Unfortunately, it snowed a little bit and the museum was closed. (So we pivoted and went to a different museum that day, as you can read about here.)
Sigh.
And so, two years later, the whole family visited the Mashantucket Pequot Museum, the last winter of open hours. The museum is not attached to the casino complex, and sits about a half mile away. It is huge and it is quite beautiful. No doubt about that. It's also not cheap; 20 bucks a pop for adults, 15 for kids.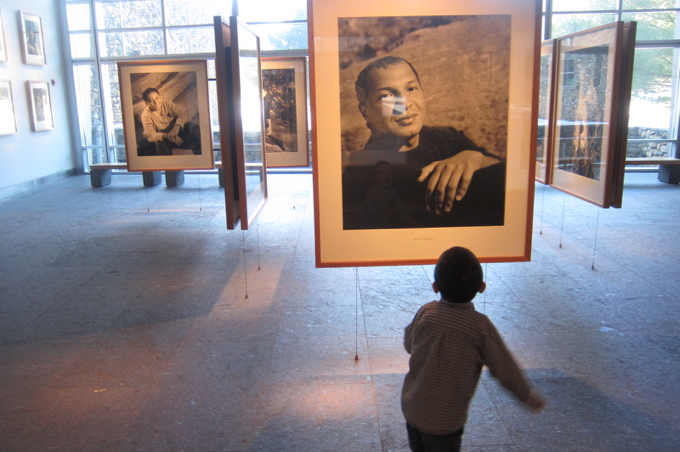 In the end, Skip got his wish:
Tribally owned-and-operated since it opened on Aug. 11, 1998, the Museum brings to life the story of the Mashantucket Pequot Tribal Nation. It serves as a major resource on the histories and cultures of Native Americans in the northeast and on the region's rich natural history.

The Museum is a 308,000-square-foot complex, consisting of permanent exhibits, the Mashantucket Gallery (a gallery for temporary exhibits), classrooms, a 320-seat auditorium, a restaurant, a museum shop and administrative offices. The Research Center houses collections, archives, and archaeology and conservation laboratories where ongoing work from the field is evaluated and studied.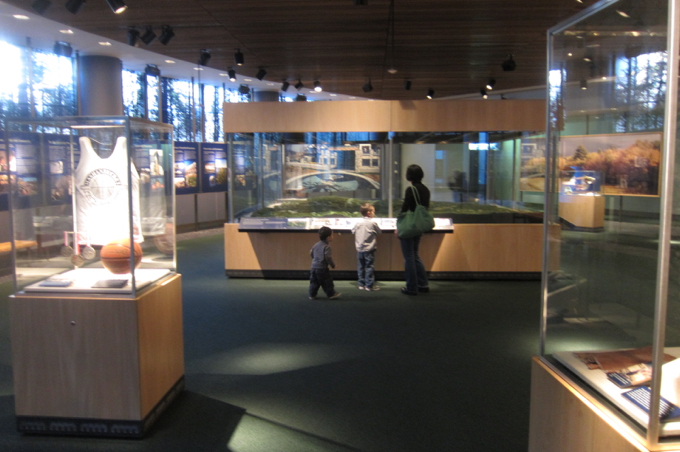 The building itself has won all sorts of architectural and design awards, and retains the original vision of being somehow symbolic of the Pequot experience.
The building is designed to interact with its surrounding environment while maintaining the ecological integrity of the area. It embraces the tree line and is nestled into the landscape; two of the five levels of the facility are below ground. A 185-foot, stone-and-glass tower provides visitors with sweeping views of the swamp and region. The large, circular, glass-and-steel Gathering Space serves as an arrival area. The restaurant features a variety of Native American cuisines, and the museum shop specializes in contemporary Native American arts and crafts.
The tower is pretty rad in and of itself. (And gets its own well-earned page on CTMQ, here.) We paid our admission and immediately ascended the tower via the glass-walled elevator. Calvin was a bit scared: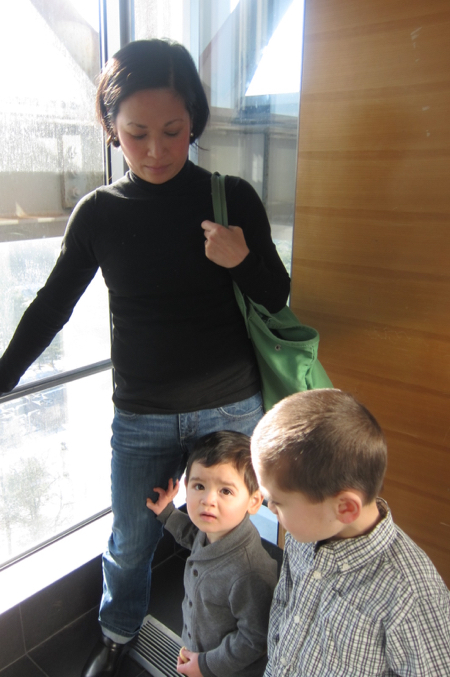 The views from the top are lovely, as long as you aren't too disturbed by Foxwoods' teal motif or the fact that they aren't close to being 360-degree views.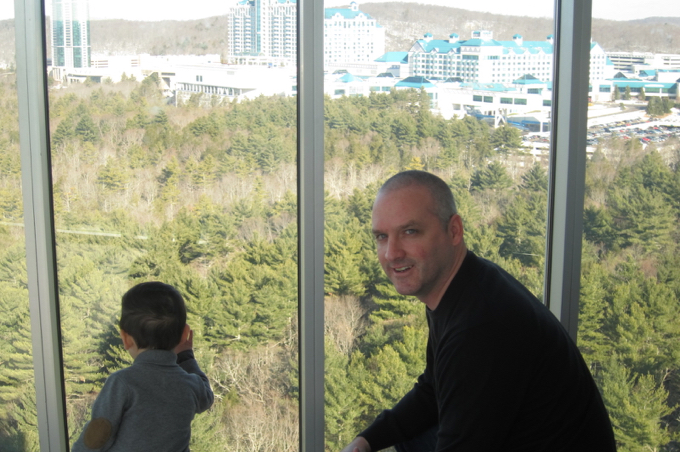 Back down to the lobby, it was time to check out the museum!
For a hopelessly expensive museum with acres of exhibit space, the ordering of it all doesn't seem to make much sense to me. There is also an awful lot of empty space here as well… but again, that may be because of the dearth of actual Pequot history to go on.
Multi-sensory dioramas and exhibits introduce visitors to the history of the Mashantucket Pequot Tribe and the natural and cultural history of the eastern woodlands. Films and videos, interactive programs, archival materials, ethnographic and archaeological collections, commissioned art, and traditional crafts by Native artisans are featured in the exhibits.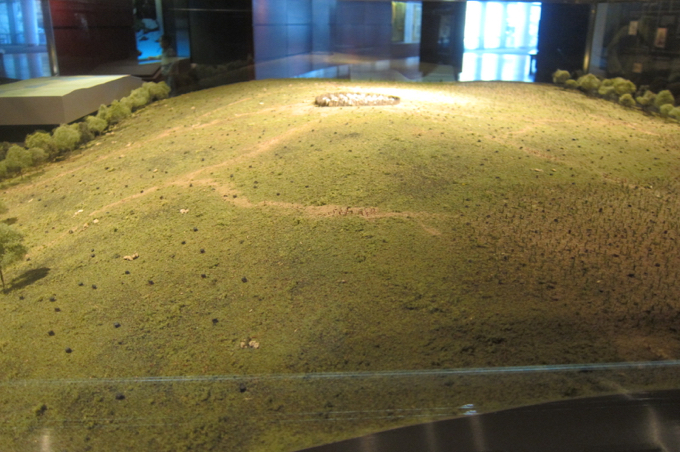 If I were to design this joint, I'd have followed the geologic time and would have started with the Ice Age stuff. Here, it's a bit of a jumble, but it's not really a big deal. You begin in the so-called "Gathering Space," a giant atrium of sorts with a long, curving walkway down to the 2nd-level. (You begin at the 3rd.) Once down the ramp, the first exhibits are of the modern tribal life in Pequot-land.
Actually, hold up. For those of you who have never read any of my hiking pages, specifically those with the boys, the below picture is a great representation of how they go. This was 20-month old Calvin, racing down the ramp with his seven-year-old brother, carefully holding the handrail. Damian didn't walk until he was nearly three and any time the ground wasn't level and flat at that age, it caused his perceptual issues.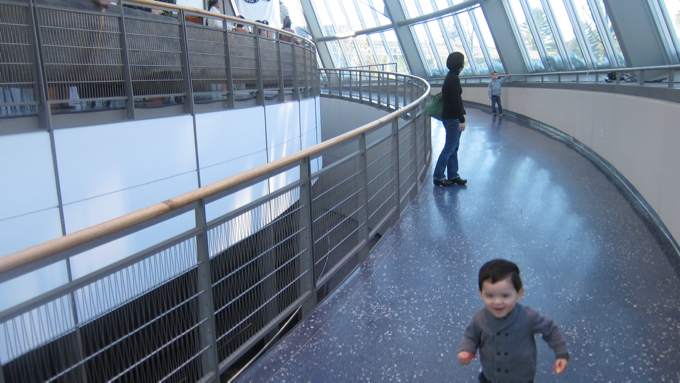 There are small exhibits here about how the Pequot Nation came to be in the 1980's and what it's like today. There's not much to it, as the Pequot Nation is simply a legalized gambling company. Yes, its beginnings were humble to say the least. And lots of panels and dioramas about crafting legislation in Hartford and Washington wouldn't be super exciting. Let's move on.
There's a portrait gallery here of Pequots. This exhibit wasn't without its own controversy. Long story short, today's Pequots range from red-haired, ivory-skinned people to very dark-toned black people. Rare is the Pequot who resembles anything remotely like Americans were raised to think Native Americans look like.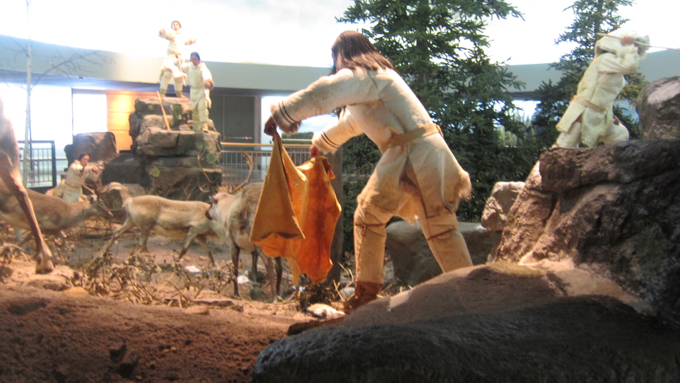 The idea here was twofold; to show the diversity among the tribe and to sort of "prove" that Pequots can be anyone, no matter what they look like. They were enslaved and shipped to the West Indies, where they intermingled with other slaves of African descent. They fled and hid out among the ethnic Europeans in the 17th and 18th centuries. Dozens of generations later, there is no "Pequot-looking" person anymore.
Regardless, some tribal members (read: the non-black ones) apparently weren't fond of just how black the "tribe" had become. Racism played a role in many early decisions, but at some point Skip Hayward relinquished control of the tribe to Kenny Reels – a black guy.
Moving on to the World of Ice exhibit. Which is very nice, but again, a bit ridiculous in context. There is no evidence of any Pequot anything 11,000 years ago. None. There are no creation stories or archaeological findings or anything. So what you see here in the museum is a mishmash of other New England tribes' stories and ways of life.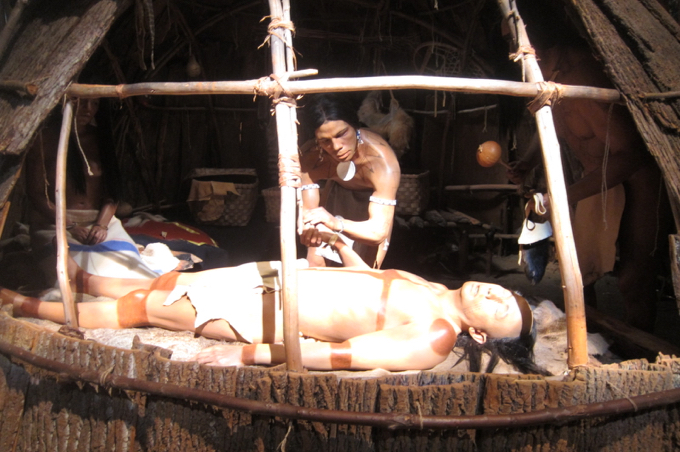 Which is fine and all, and the museum does sort of back off the Pequot-ness of it all. But the best story about this exhibit is what Skip wanted it to be. My man wanted it to be like a theme park, with a ride rather than an escalator. He wanted people to get in giant ice cubes and travel through a glacier and go through a flume ride and everything.
That never happened, so what we have is an escalator that goes through a "glacier." Which is still pretty rad and – hold up – who wants to get wet inside an educational museum? Skip is a crazy dude, man, crazy.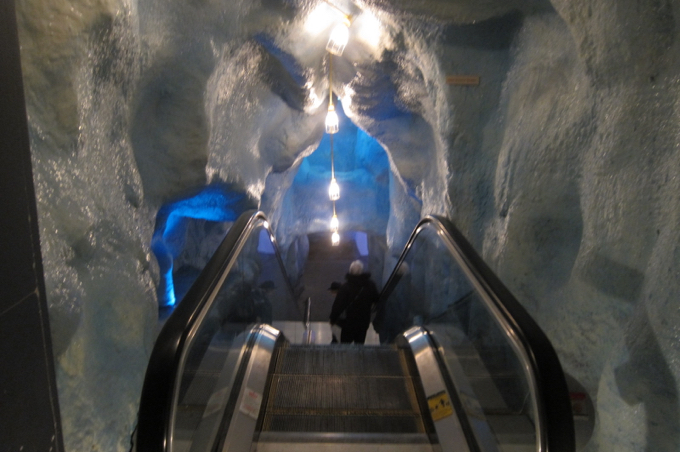 The dioramas here are cool. Smithsonian-quality cool. Cool enough that we can all ignore that there is no reason to believe Pequots inhabited eastern Connecticut after the glaciers retreated. Cool enough to just accept that the creation stories presented here are cribbed from other tribes, some perhaps hundreds of miles away in Maine or New York.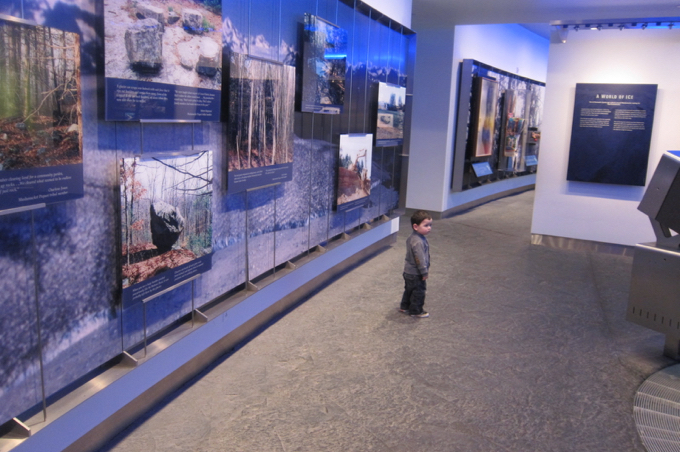 There are dire wolves and mastadons and giant beavers. Even a full-on caribou hunt display, even though Pequots – you know what? Who cares. It's a cool museum with millions of dollars-worth of realistic, life-sized dioramas. Just enjoy it for what it is.
And if you're a 13-year-old boy, you'll really enjoy the massive "Life in a Pequot Village" exhibit area. Seriously, it's like the size of a real village. And it's realistic in the sense that –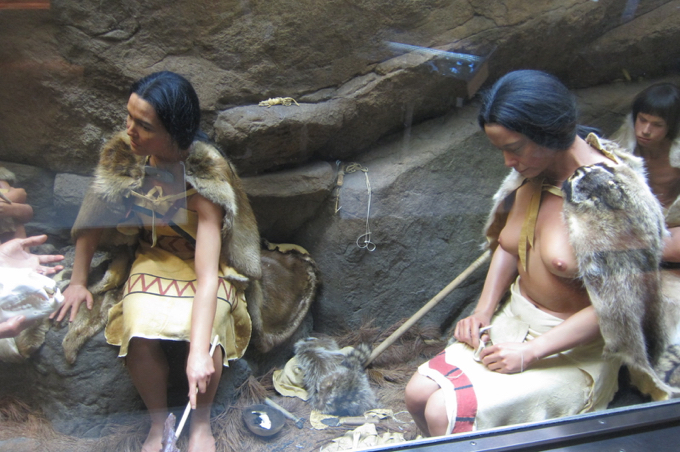 Oh my stars! Things just got real on the reservation.
There's a whole thing about the "three sisters." That would be corn, squash, and beans. Three vegetables we can assume the Pequots grew back before they were slaughtered by the colonialists in the Pequot War.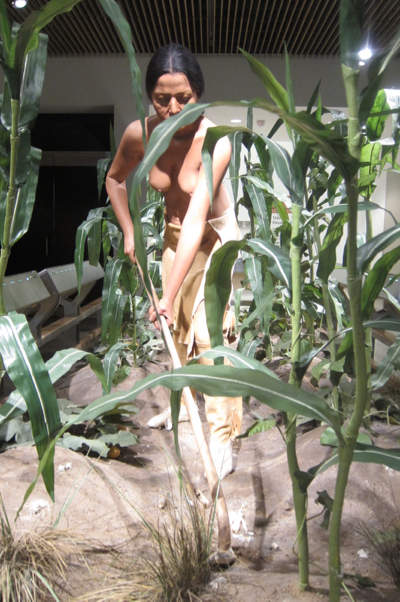 As many locals know, John Mason led the attack on the Pequot village and burned everyone inside. Women, children, babies… everyone. It's a painful bit of our state and country's history to be sure, and the Mason statue has caused some controversy. Skip Hayward commissioned a half-hour film about the event that was originally meant to be hyper-realistic and hyper-violent. The final cut was a bit toned down and is shown in the massive theater here, which carries the warning that no one under 12 will be permitted.
At an educational museum showcasing the important local cultural history, no elementary school students are allowed to watch the film about the tribe's first defining moment of history. (The second was gaining federal recognition over three centuries later.) Which is… funny? Weird? I don't know.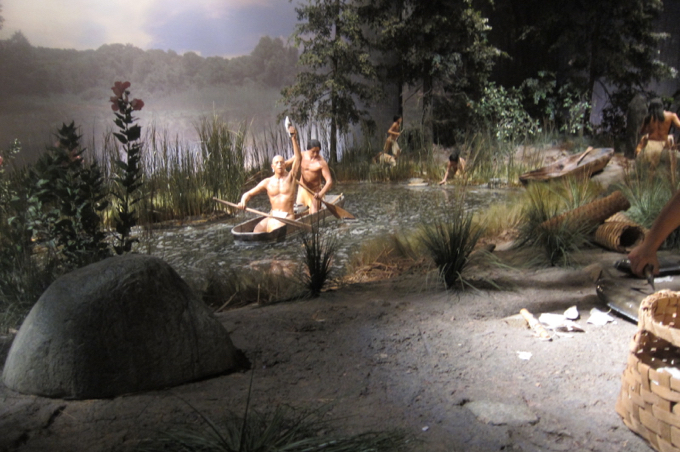 Weirder? That's pretty much it. I've glossed over some natural history exhibits and the full Pequot War stuff, but yeah, that's it. for many many many millions of dollars.
Everything that is here is impressive and super cool to look at. The village in arguably one of the best exhibits in all the museums in the state. Visitors walk through it and it's completely immersive. I loved it. But when you build a massive museum to a specific culture's history and customs, yet can't really find much regarding either, this is what you get.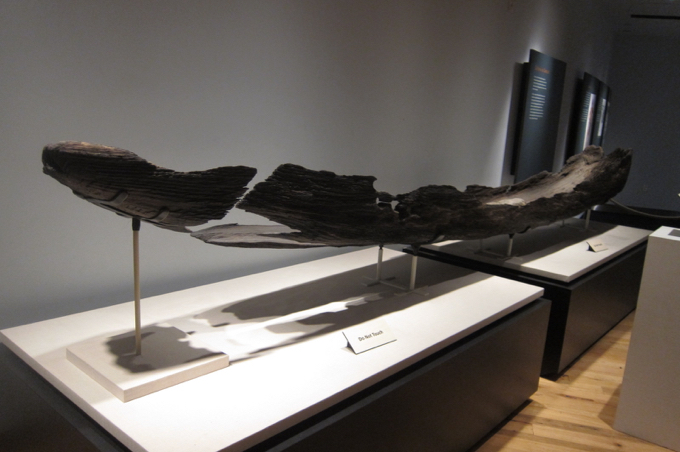 A beautiful artifice of sorts. Lots of bells and whistles without much content. Perhaps the most symbolic way to convey this is with a stop in the Pequot Museum Café, which boasts that it serves traditional Pequot/Native American dishes. Cool.
Scanning the menu, which is full of chicken tenders, burgers, and quesadillas, one finds an 'indian fry bread" appetizer. Peering closer, there is a side available called Three-Sisters' Rice. Which is wild rice with – you remember! – squash, beans, and corn. That sounds… not like something I'd pay five bucks at a restaurant for. Anyway, those are the only two items on the menu with any cultural linkage.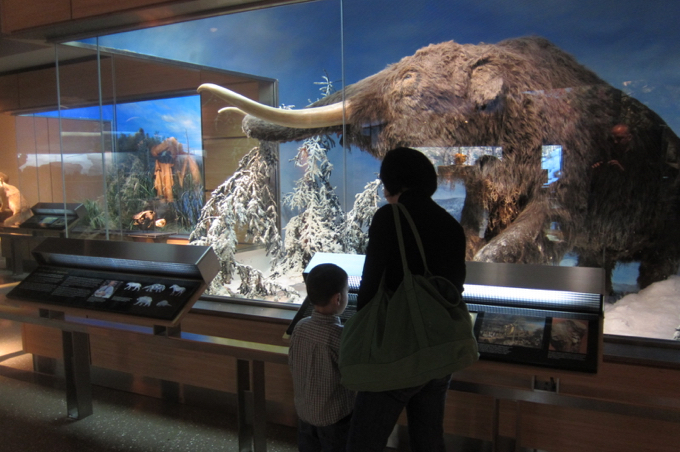 The museum looks good, and promises you that is it good. It is overpriced and has long walks through empty spaces. Empty spaces that would be filled by a tribe's art, history, artifacts, tools, stories, and myths – if such things existed. Unfortunately for the Pequots, they simply don't, and yet one man had the vision and the ego to create one of the most expensive museums in America to unintentionally highlight that fact.
And yet… I'm glad I went and I wouldn't tell anyone not to go. In one sense, it's one of the best museums in the state. In another, it's not even close. Go check it out for yourselves – just make sure they're open first.