This Place Has Everything
Wickham Park Trains, Manchester
April 2017
I have been to Wickham Park over a half dozen times over the last decade and had never seen the outdoor model train set up.
It's fairly new and it is located in the Sensory Garden. Maybe I've just been avoiding the Sensory Garden in favor of the Aviary or something. I don't know.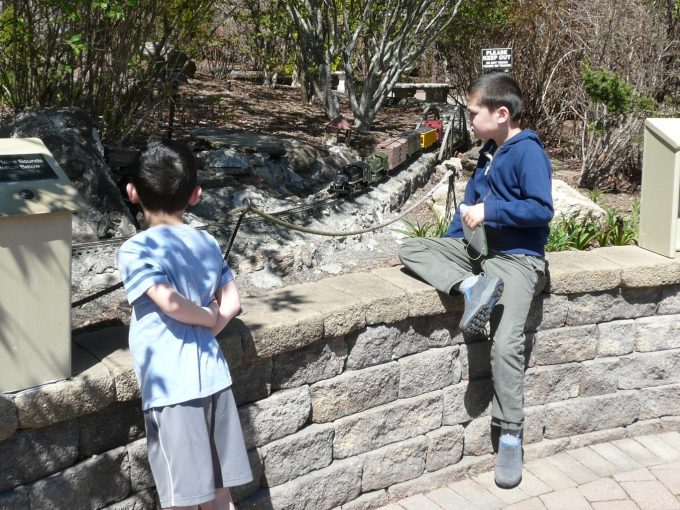 But since I keep track of cool train exhibits around the state, here we are. And here you go.
The layout was given to the park by some guy whose parents set it up in their backyard. The idea here is to use your multiple senses – although reaching out and touching the moving train is frowned upon.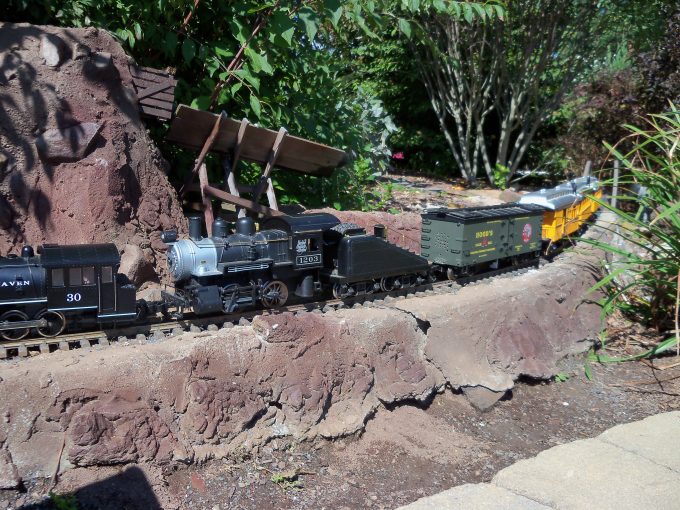 "Notice how the train sounds different when crossing the bridge or chugging through the tunnel? Press the buttons here to listen to authentic train recordings!" That sort of thing.
A portion of the layout was modeled after a real rail line somewhere in Colorado, which is nice. Also nice? The focus on fall foliage – my favorite season. So it's cool to pretend in the middle of April that it is a lovely October day in Colorado.
Total sensory trip, man. Speaking of which, this picture freaks me out.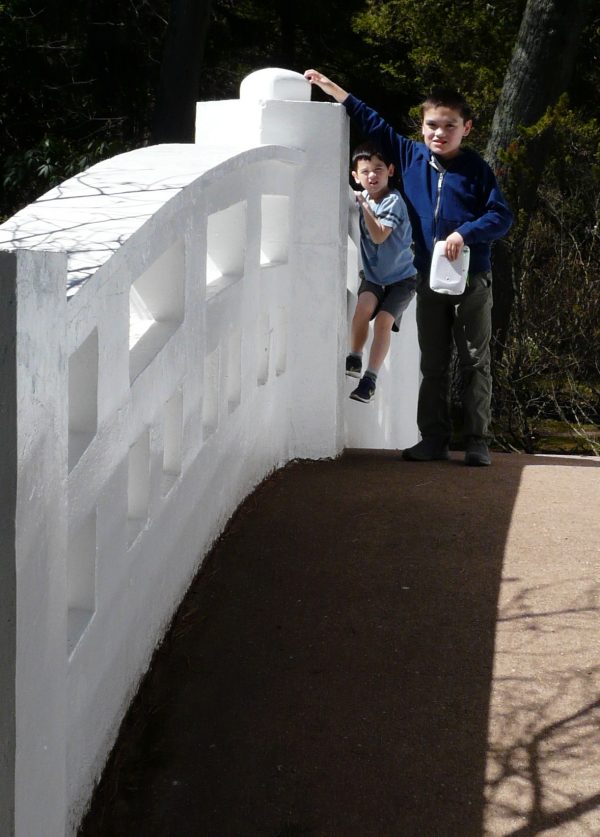 Wickham Park
CTMQ walks Wickham
CTMQ visits the Wickham Aviary and Nature Center
CTMQ's Cruises, Trains, & Trolleys