Mohegan Sun(s)
Casino of the Sky, Mohegan Sun, Montville
Please don't ask me what separates a "planetarium dome" from a "planetarium." And please don't bother Googling this claim to come back and tell me it's rubbish. It very most likely is rubbish, but Mohegan Sun is especially proud of this claim, which is all over their website, so I'm going to go with it.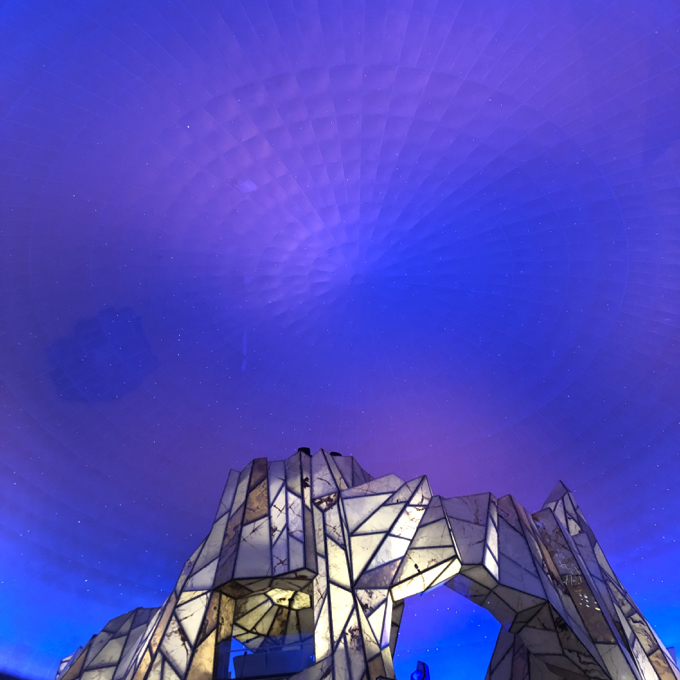 Here it is, folks… the World's Largest Fully Functional Indoor Planetarium Dome! Wait… aren't planetariums indoors by definition? Leave it to a casino to trump up a claim. Here's one blurb:
Mohegan Sun is also home to a 10,000-seat arena, a 300 seat Cabaret, an indoor 55-foot waterfall, the world's largest indoor planetarium dome, and the awe-inspiring Wombi Rock, a glowing crystal mountain made of imported stone.
LOL. A "glowing crystal mountain." Though I'll admit… it does look kind of cool. And the 55-foot Taughannick waterfall was impressive enough for me to include it on my Connecticut waterfalls list. But we're here for the World's Largest Fully Functional Indoor Planetarium Dome!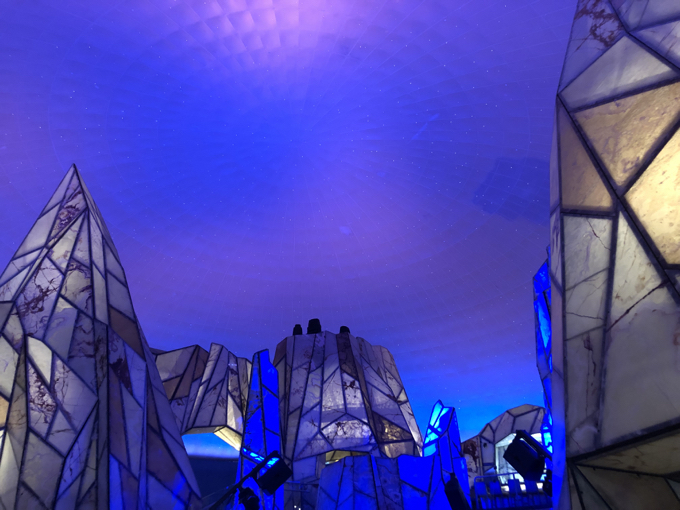 Right, Mohegan?
Gaming, dining, shopping… the sky is the limit. One trip to the Sky means more chances for casino fun and good fortune. Unveiled in 2001, the addition of the 119,000 square-foot Casino of the Sky made Mohegan Sun one of the largest gaming complexes in the world. Featuring the world's largest fully functional indoor planetarium dome and Wombi Rock, a multi-level onyx and alabaster structure housing a lounge and dance floor. Casino of the Sky continues to honor and celebrate the traditions of the Mohegan Tribe.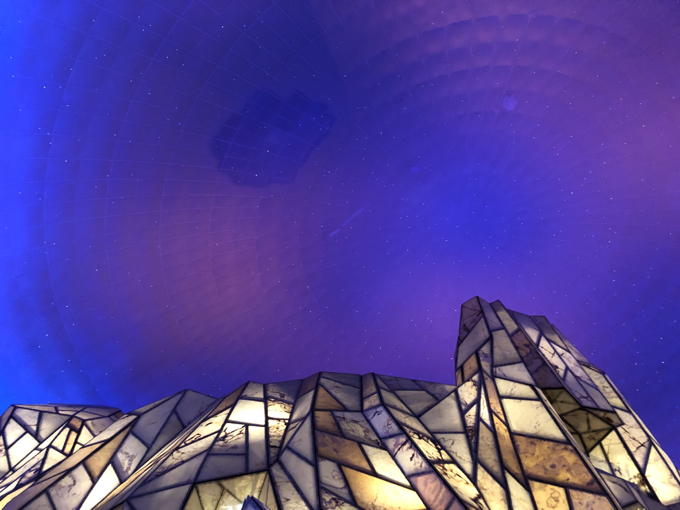 Yes, yes, "honoring the traditions" of the tribe. Give me a break. I stood underneath the huge ceiling and stared at it for a while, wondering what the big deal was. It's near impossible to capture on an iPhone, but you get the gist. It's a big dome, with dots of light that I can only assume is a decent representation of the actual night sky, and the stars move across it.
So if you have any astronomers in your crew, you can surprise them with a trip to the World's Largest Fully Functional Indoor Planetarium Dome – and watch their faces melt in awe.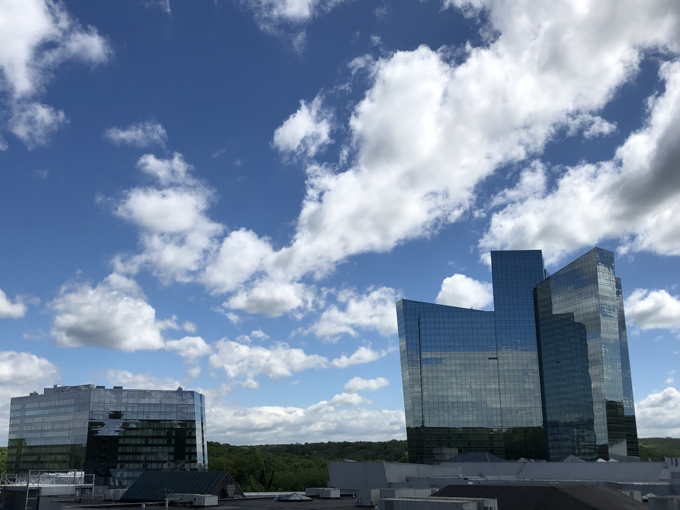 Casino of the Sky
CTMQ's Connecticut Superlatives