Everything Weston
I've been exploring and writing about Connecticut since 2006. After a decade, I began compiling guides for each town in the state. I plan on "completing" Weston… as well as the other 168 towns, cities, and boroughs in Connecticut. After all, that is the ultimate goal of CTMQ.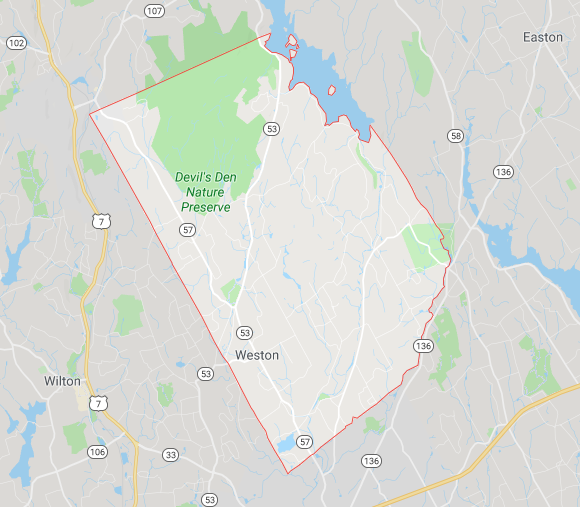 What do you know about the town that is most famous for… literally nothing – on purpose. You can scroll down for my list of things to do in town. Or, as always, you can click on the town's tag to see what I've done.
If I've missed anything in town or if anything has closed or changed, please let me know.

All The CTMQ Weston Stuff
Links take you to my reports
Museums
Weston Historical Society Museums:
Coley House
Coley Barn Museum & Carriage House
Lachat Town Farm
Sculpture Park (future outdoor museum)
Weston Woods (RIP)
Hikes
Trout Brook Valley State Park Reserve
CFPA's Saugatuck Trail (Original western section)
Aspetuck Land Trust Trails – Intro
Honey Hill Preserve
LeGallienne Bird Sanctuary
Stonebridge Waterfowl Preserve
Singing Oaks Nature Preserve
Jennings Woods Preserve
Morton Preserve
Freeborn Walk Trail
Fromson-Strassler Parcel
Benjamin Wildflower Preserve
Walter Wagner Preserve
Taylor Woods Preserve
Tall Pines Preserve
(Trout Brook Valley Preserve)
Elizabeth Luce Moore Preserve
Nature Conservancy Trails – Intro
Lucius Pond Ordway/Devil's Den Preserve
Weston Farms
Audubon Trails – Intro
Grace Robinson Nature Sanctuary
Town Trails – Intro
Bisceglie Park
Devil's Glen Park
Katherine Ordway Preserve
Food & Drink
Sadly, nothing of note.
Looking for your favorite restaurant? Here is an explanation as to why it's not here.
Everything Else
Morris Greenwald House
Secret Post Office Museum
Satan in CT: Devil's Den State Park
Satan in CT: Devil's Gorge at Devil's Glen Park
Ambler Cascade
Devil's Gorge Falls
Weston Library
"The Outlivers," perhaps my favorite Weston thing
Town Essay: Georgetown, What Up Wit Dat?
A Professor, A President, and A Meteor: The Birth of American Science, Cathryn Prince
Completion Celebration Meal & Weston Wrap-Up
The Lunch Box