I Like Turtles
Turtle Rock, Marlborough
February 2, 2008
My original intent was merely to document Connecticut's fascination/tradition with painting roadside rocks as the animal passersby feel they resemble. There are quite a few, as most Nutmeggers know. But when I: a) convinced Internet uberstar EdHill to pose giddily with Turtle Rock on an all-day CTMQ adventure and, b) wrote up our stop at Frog Rock in Eastford from the same day, and c) realized a tie-in with the ever-wonderful "I like Turtles" kid, well, I decided to do a 3 minute post. So here we have it.
[2015 Update: The preceding paragraph is funny to me, as this was back when I was just starting to move into the realm of "curiosities" for this site. Little did I know…]
Less than a mile off of Route 2 in Marlborough on the northbound side (though easily seen in both directions) the turtle lies in wait.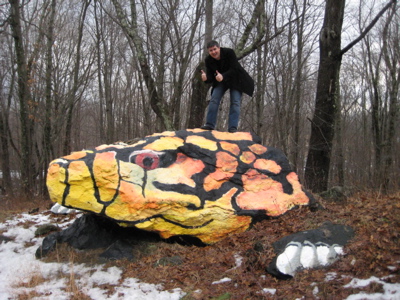 The coolest thing about this particular painted roadside rock are the little feet/claws. To me, that makes this one my favorites of those I have seen. So Ed, put on your zombie face paint and tell me what you think.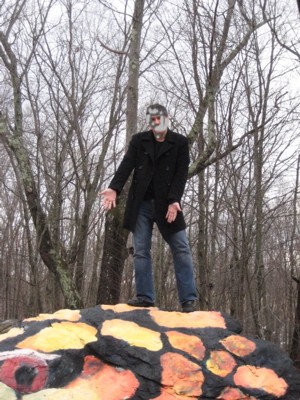 "I like turtles."
Here is where you, too, can enjoy Turtle Rock: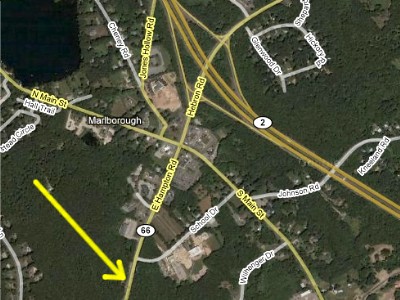 What this means for future roadside rocks (Lizard, Snake, Eagle, etc.), I have no idea. Such is the wonder of CTMQ.
[2015 Update: I can now tell you it means many more pages of painted roadside rocks.]
…………………………………………………….