Just Maken Stuff up
East Hartford (Google Maps location)
June 13, 2015
When it comes to Connecticut's Hartfords, East Hartford struggles a bit to be in the conversation. No other Hartford can ever be the OG Hartford Hartford, and West Hartford seems to have skyrocketed since the late 80's as one of the more desirable places to live in the county. New Hartford has Satan's Kingdom, skiing, and quaint country living.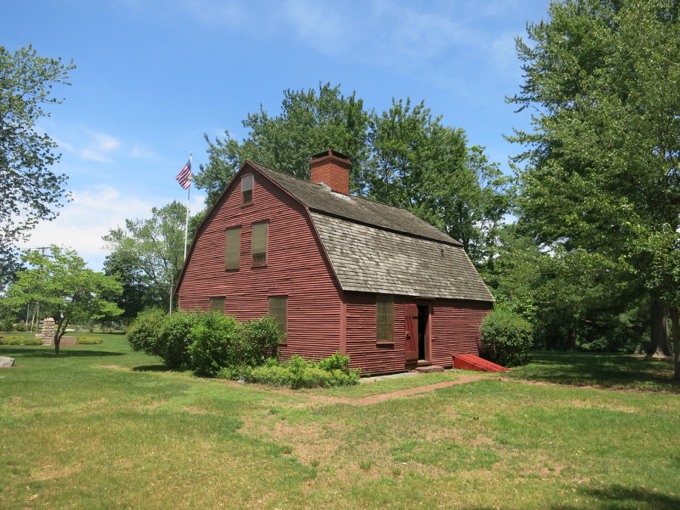 But in my mind, East Hartford has a lot going for it – insofar as CTMQ is concerned anyway. But beyond that, East Hartford is a perfectly fine town that I've enjoyed exploring more thoroughly recently. The town plays a massive role in our local and state economy with Pratt & Whitney, so no one should ever front on the town.
And of course, as I have to note every now and again, it's absolutely idiotic that there are these distinct Hartfords because East, West, and the OG should all be one actual city with suburbs that would include many other surrounding towns. Connecticut is slowly destroying itself with these colonial divisions. Anyway… fun East Hartford history stuff!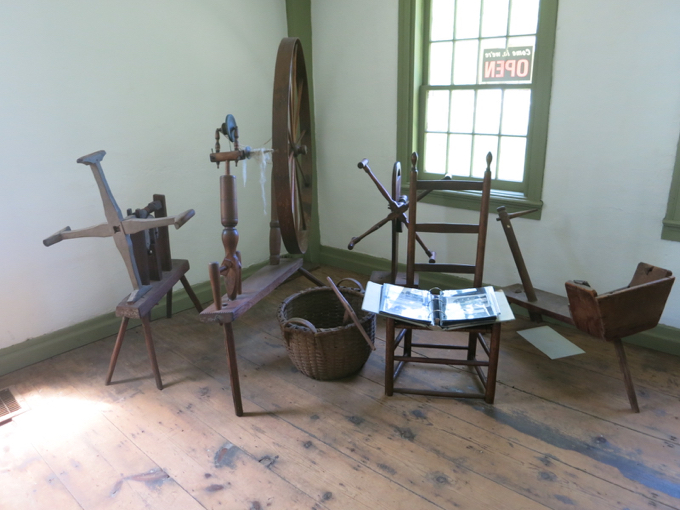 The Historical Society of East Hartford maintains three tiny museums at the town's Martin Park. They've all been moved here over time and are open on summer weekends. Usually. When I visited the first time, only this house and the schoolhouse were open, but the attendant blacksmith shop museum was not. Such is life with these things I guess.
The oldest museum is this one, the Makens Bemont House. It was built in 1761 by Edmund Bemont and then was home to his son into the 19th-century. Endmund's son's name was Makens. Makens was a fairly prosperous saddle maker and his home and the furniture in this house reflect this late 18th and early 19th century Connecticut River valley prosperity.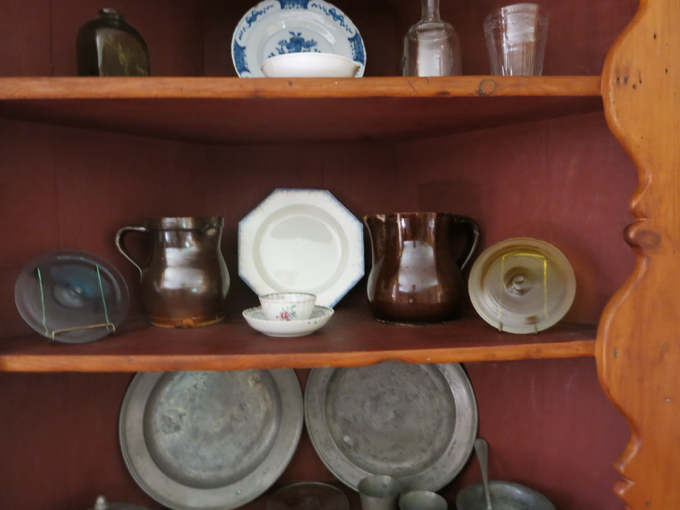 For a decade, literally, I thought "Makens Bemont" was two surnames like how so many of these historic houses are named. It wasn't until this moment that I learned that there was a dude named Makens. I've never heard of that name before. It sounds like a cat's name.
For some reason, the Makens Bemont House is also known as the Huguenot House, but… no one seems to know why. Which seems like something that the historical society would try to get ahead of and sort out. From my own deep research, I just read ten seconds ago on Damned Connecticut that, "it does not appear that the Bemonts were French protestants, nor is there any record of any particular Huguenots residing there."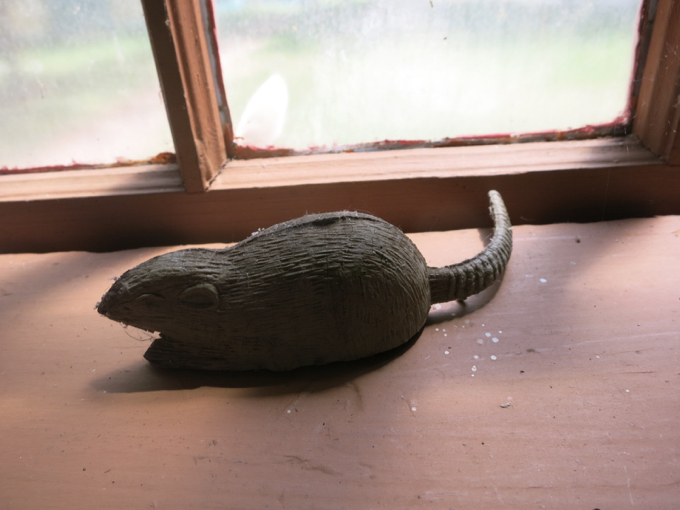 We'll get to why this place is even mentioned on Damned Connecticut in a second. First, let's learn that the house's last owner donated it to the Historical Society in 1968 and in 1971 it was moved to the park from its original location at the intersection of Tolland Street and Burnside Avenue.
As you can see from my pictures, this is a historic house with bedrooms, and a kitchen, and some stuff, like a small cannonball for some reason: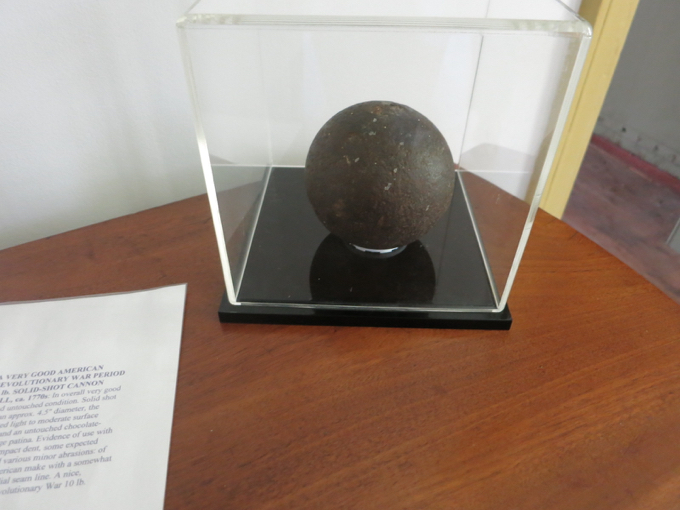 Back in the day, the soldiers used to throw these things into a fire to get them red hot before firing. That's fun.
Also fun is the Historical Society of East Hartford! My guide for my little Makens Bemont tour was very kind. This is the sort of museum that hundreds and hundreds of people drive right by while going to their picnics or swimming dates or whatever at Martin Park. So I imagine it's a bit frustrating to sit and watch that happen all day long.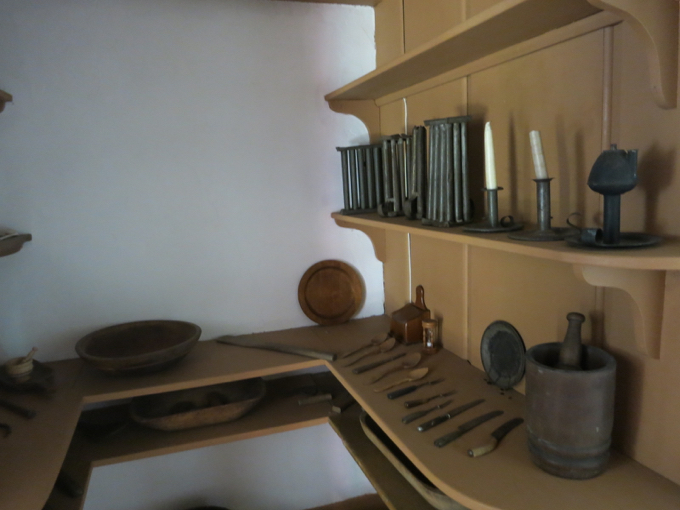 I wasn't alone though, as I was joined by a couple for my little tour. This is when I learned about the house's supposed ghosts. One of the two, a grown sentient man capable of walking and talking – and who probably even drove here – actually believes in ghosties. He kept peppering our poor host with questions that a four-year-old might ask.
But hey, HSEH, you set yourself up for this. On your very website (from 2006!) you wrote:
Paranormal Investigations
From May through October the Society offers investigations by interested paranormal organizations at the museum buildings. The Martin Park site has an active history of paranormal activity. Teams throughout New England have visited. We have a suggested donation of $10 per person payable on the night of a scheduled investigation. If interested, contact the Society at our e-mail address paranormal_studies@hseh.org.
You set up a separate email for this nonsense?! For shame. Okay, okay, I get it. You can use a few bucks. That's what they all say and I understand the need for money these days. But I can still call it out and you still have to deal with goofballs like the guy who visited this house with me.
And now you know why the Makens Bemont House is featured on Damned Connecticut too. Moving on, here's the good stuff the HSEH is doing to counteract the silly ghostie stuff…
Recognizes Student Interest in History
For a number of years the Historical Society has awarded an excelling high school student, having an interest in history, with a book on the history of East Hartford as an encouragement to continue his/her interest for a lifetime.
Now if that's not positively Rockwellian, I don't know what is. Please keep giving smart kids free town history books and please stop giving scammers with beezlebop doodads access to your fake ghosts.
The little tour was nice and I like how the three little museums survive here in Martin Park. Let's hope that continues for decades to come.

Historical Society of East Hartford
CTMQ's Museum Visits