Buried in the Middle of a Monday
Middlebury (Google Maps location)
June 3, 2019
Straight up, the most "interesting" thing at the Middlebury Historical Society Museum is being able to view the Middlebury Historical Society Museum. Yes friends, it's another White Whale Museum!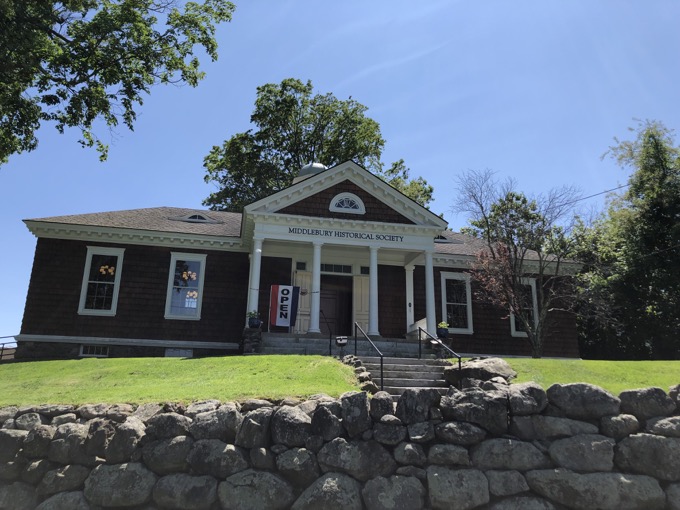 After all, how many people are going to make the time to check this (actually chock-full) little town history museum out when the stated hours are: "most Mondays from 2 to 5?" Well, I did. I took the risk and found myself in Middlebury, Connecticut between the hours of 2 and 5 PM on a lucky Monday!
It felt like winning the CTMQ-lottery. And you know I love when that happens.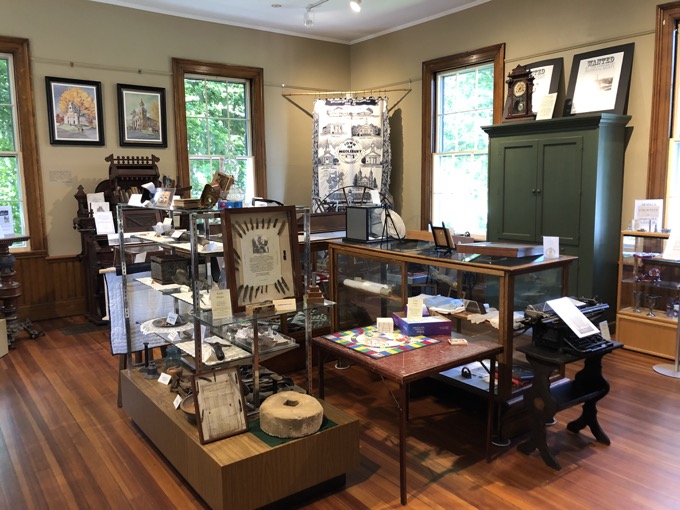 The museum is housed in a handsome little building on a hill near the sprawling Westover School campus. It began as Center School, a two room school house built in the 1800's and later housed the Middlebury Public Library. It is maintained in its original condition and half of it is crammed with items significant to Middlebury history. (The other half seems to be old school house desks, archives and office space for the Society.)
Upon entering, a curious thing happened. I was completely ignored. It's like they know me and my weird preferences! From what I could gather, one woman was deeply immersed in study and another gentleman was otherwise engaged with a computer issue, being helped by a young man, possibly a high school student.
My entrance was not quiet; the old building's floors creaked like a pirate ship. And beyond that, I'm a 6'3" non-Middleburian who made the effort to come here on a special Monday between the hours of 2 and 5! In other words, my presence was almost literally impossible to ignore! Yet, ignored I was.
Yes, I happen to prefer this because it allows me to take tons of pictures without embarrassment or probing questions. And yet… it was weird. Surely those folks love Middlebury and have Middlebury stuff to share. Just not with me, apparently. I guess I'll just have to drop some unbiased Middlebury facts on you.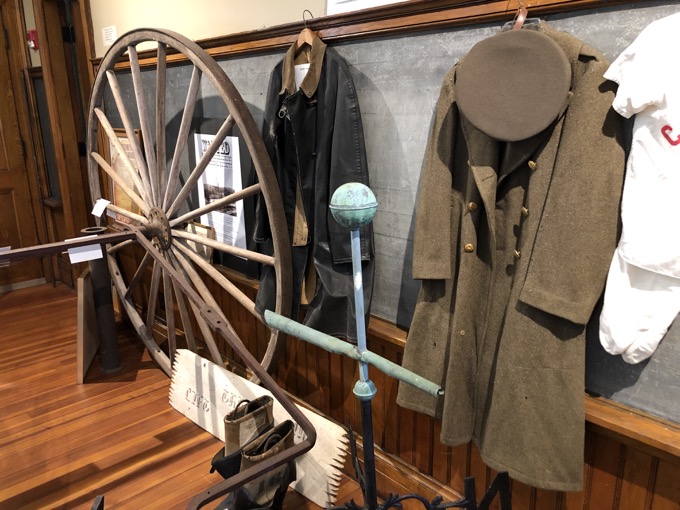 Middlebury is named Middlebury because of its central position relating to Waterbury, Woodbury, and Southbury. Which perhaps makes Middlebury the state's most aptly named town! (Middletown is Middletown because it's in between Hartford and Old Saybrook on the Connecticut River, not because of its nearly central position in the state, as many assume.)
The "stuff" here at the museum is just that – stuff. Similar to dozens upon dozens of other town history museums, the idea is the tell the local story of place through randomly donated… stuff. But Middlebury plays all the hits. You want old milk bottles?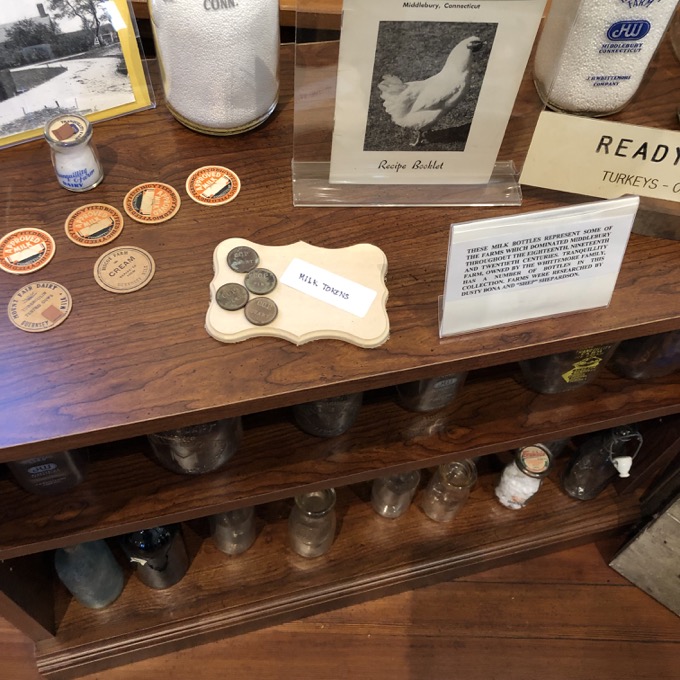 They've got 'em. You want an old typewriter?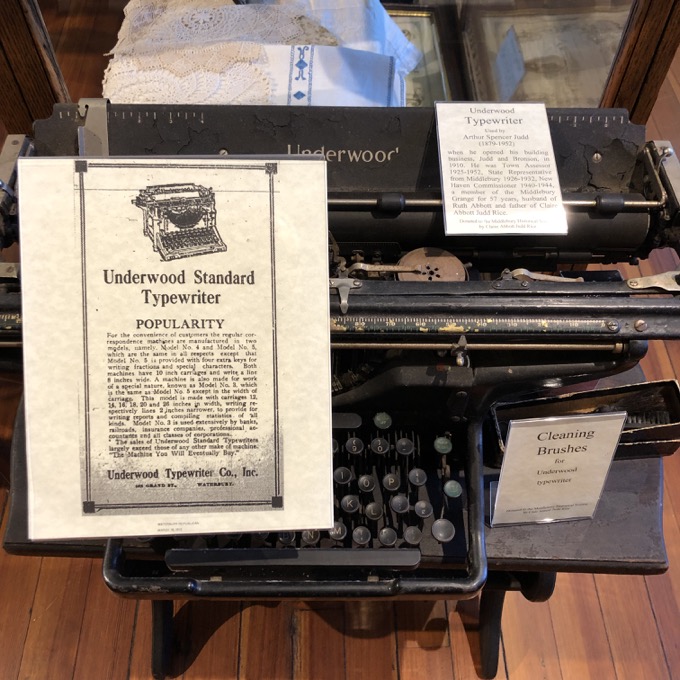 You will be rewarded. Thinking about a historical building town throw?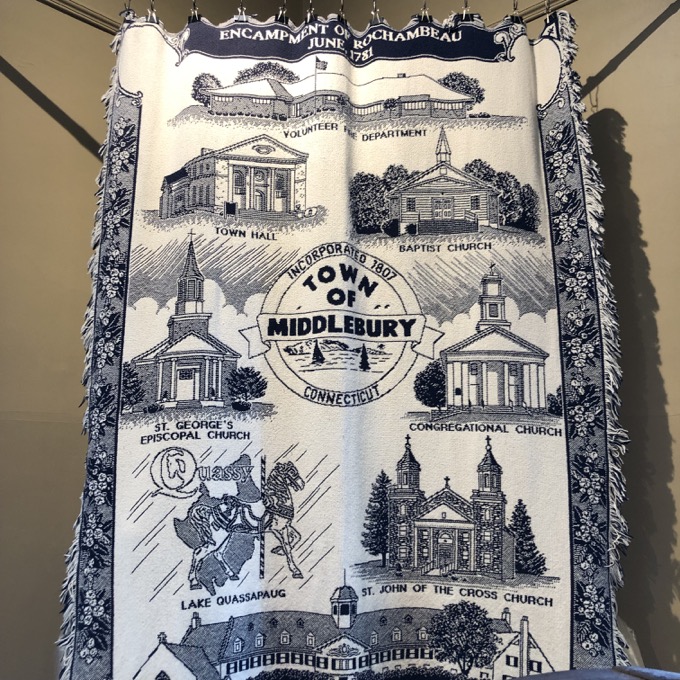 Your wish is their command. Need to satisfy your creepy doll fascination?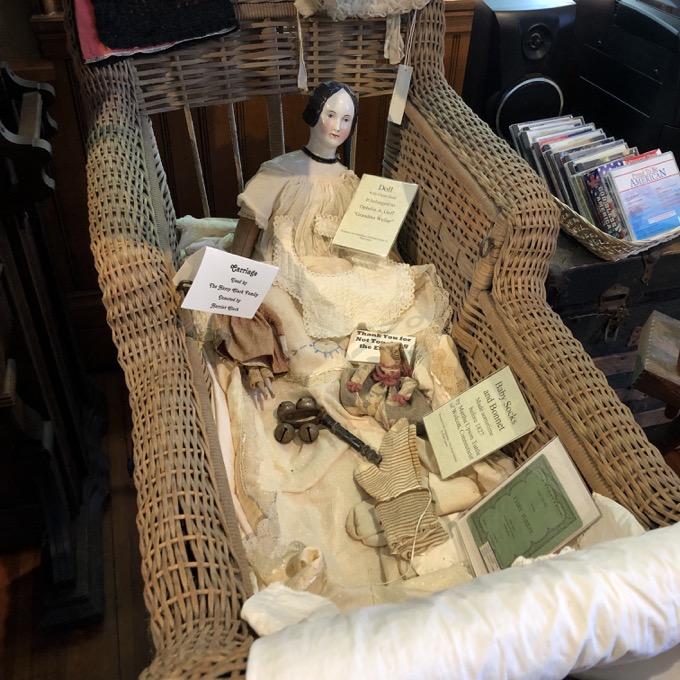 Done. Looking for that meat stretcher you remember?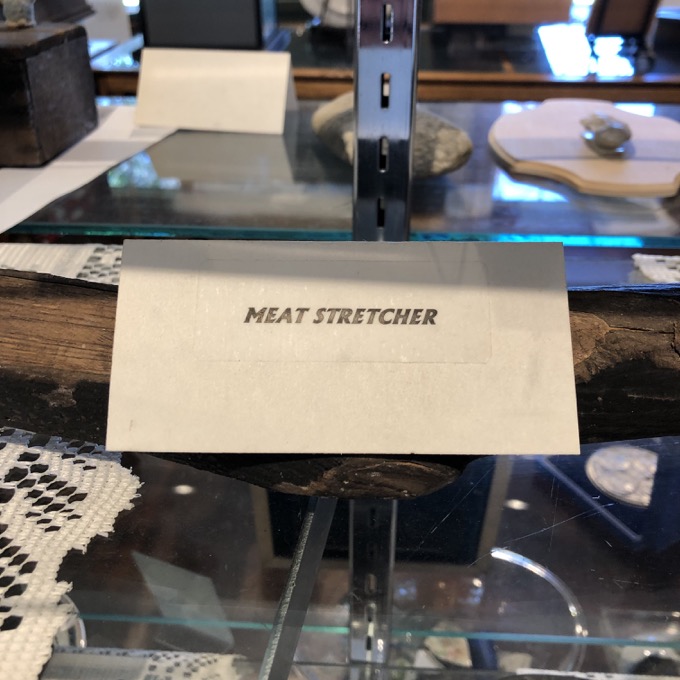 What is wrong with you?
I think you now get the gist of what the MHS Museum has to offer.Of course, it does have some Middlebury-specific stuff about Quassy, easily the town's biggest draw. A placard notes Lake Quassabaug's "azure waters" and says that "today, Quassy attracts people the world over and is a must-see destination for anyone visiting this area."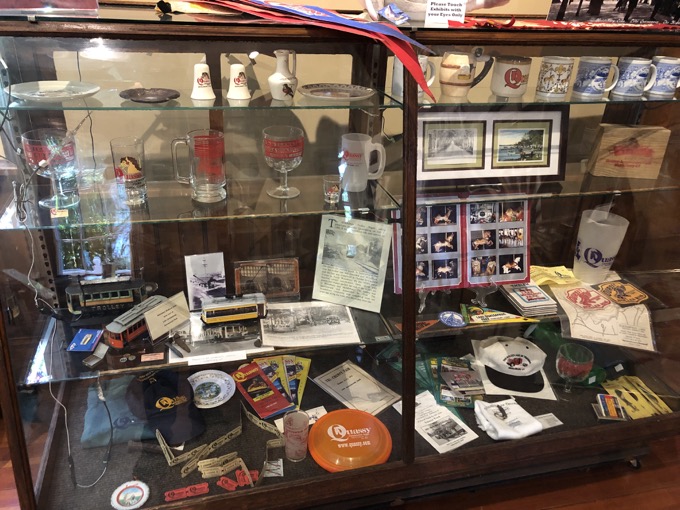 I visited Quassy Amusement Park a couple months after visiting this museum and can report that my son and I had a lot of fun there. Do people visiting the area from foreign counties need to go to Quassy? Sure, why not. It's pure America I guess.
One place they can no longer visit is the Golden Age of Trucking Museum. It was a wonderful museum in Middlebury that ceased operations in the summer of 2010. The MHS Museum has a little display case to remember their dead homey, but… I don't think they mentioned that the museum had closed nine years prior to my Historical Society visit.
Such is life at these places. There is some other cool stuff here like the door to a smallpox Pest House from back in the day. What I especially liked was that they posted articles about the importance of vaccines and in a not-so-subtle way are telling 21st-century idiots to vaccinate their children.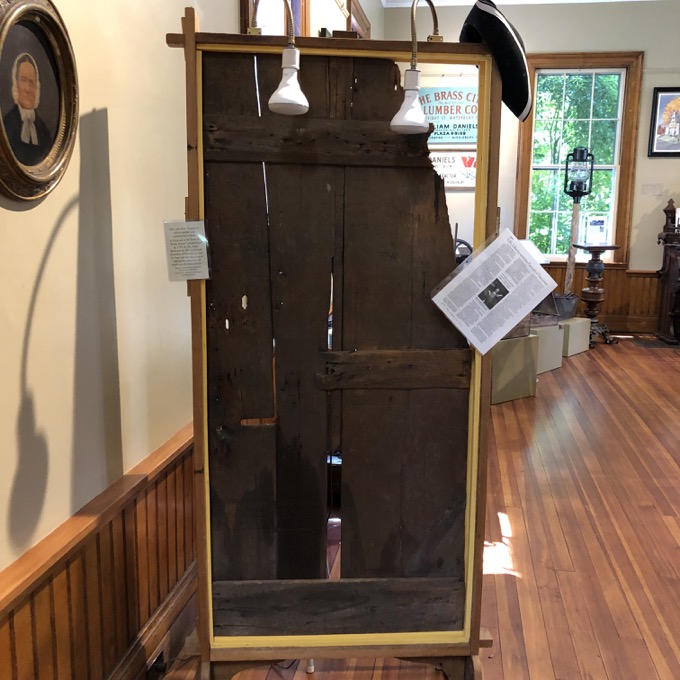 Amen to that, Middlebury Historical Society! May you forever be a beacon on the hill! … On "most" Mondays.
Between the hours of 2 to 5.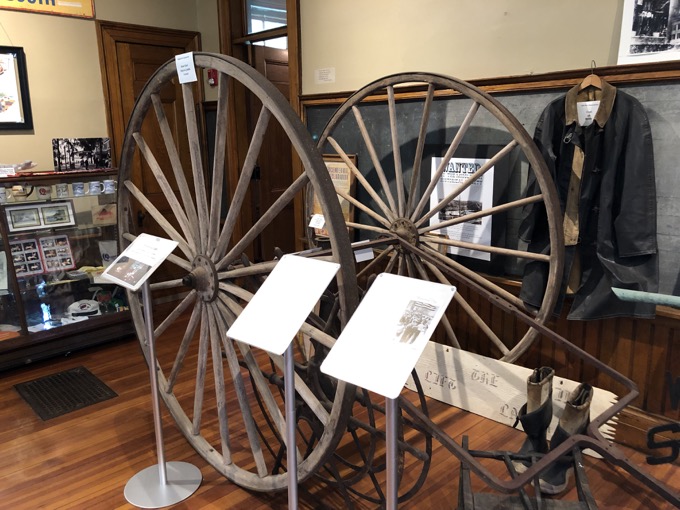 Middlebury Historical Society
CTMQ's Museum Visits
CTMQ's CT Museums List