Err-ah, Lahhn Ya Three Ahhhhs
East Lyme (Google Maps Location)
June 2008
Bostonese-to-English title translation of the title above: "Hello, Learn Your Three R's." Nestled next to the far more expansive and interesting Thomas Lee House Museum is this little one-room schoolhouse museum.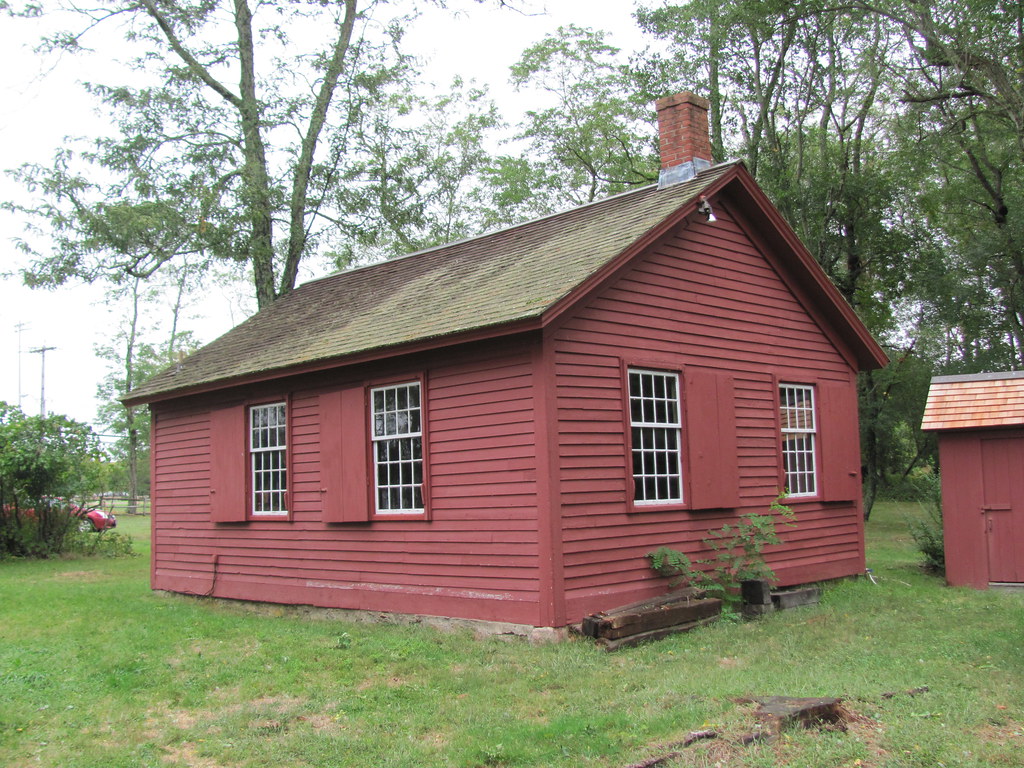 I won't lie to you: There is really nothing about this schoolhouse that sets it apart from the others scattered around the state. There are old desks and chairs and an old slate board and some old lesson plans. But the story here is more about the Lee family next door and how the school came into being.
The first record of a school in the neighborhood of the Lee House is January 7, 1733 when the Second Ecclesiastical Society of Lyme voted to establish a school midway between Thomas Lee's and Quarrels Smith's homes. This is notable only because "Quarrels" is the coolest 18th century name I've ever come across.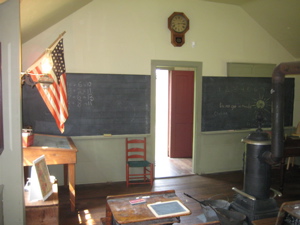 On April 2, 1803, Elisha Lee, owner of the Thomas Lee House and farm, deeded seven square rods to the 2nd Society for a school, and by 1805 the present building had been erected. Originally located on the north side of today's Route 156, some 500 feet east of the Lee House, the school and it surrounding neighborhood were given the name "Little Boston" because the quality of the education was considered to be comparable to the renowned Boston Grammar School.
From 1856 until its last class in 1922, Little Boston was one of nine school districts operated by the Town of East Lyme. Eventually, the building was moved to the grounds of the Lee House. In 1973 it was restored to its appearance in the early 20th century and opened to the public.
Schoolhouse claim to fame: an early pupil named Moses Warren helped lay out the plots for Cleveland and other Ohio towns, using the surveyor skills he learned here.
The Thomas Lee House next door is a great historic house museum to visit, and you should do so. Since this little schoolhouse museum is here, it's worth stepping into for a moment at the least. You can Quarrels with that.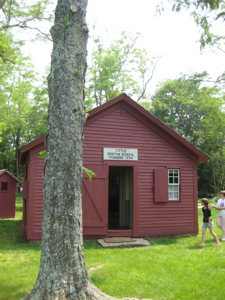 East Lyme Historical Society
CTMQ's Museum Visits