7th Hell
A Very Nutty Christmas (2018)
What do you get when you write a terribly trite and hackneyed modern fairy tale and bring together the star of a late 1990's teen sitcom, the star of a late 1990's family drama, the star of a early 2000's hit sitcom, a star of a long-running Broadway musical, and… a guy who had a minor role in a brilliant Canadian sitcom?
Why, you get Lifetime's "Very Nutty Christmas" of course!
And shame on you, because you just created 100 minutes of bad television.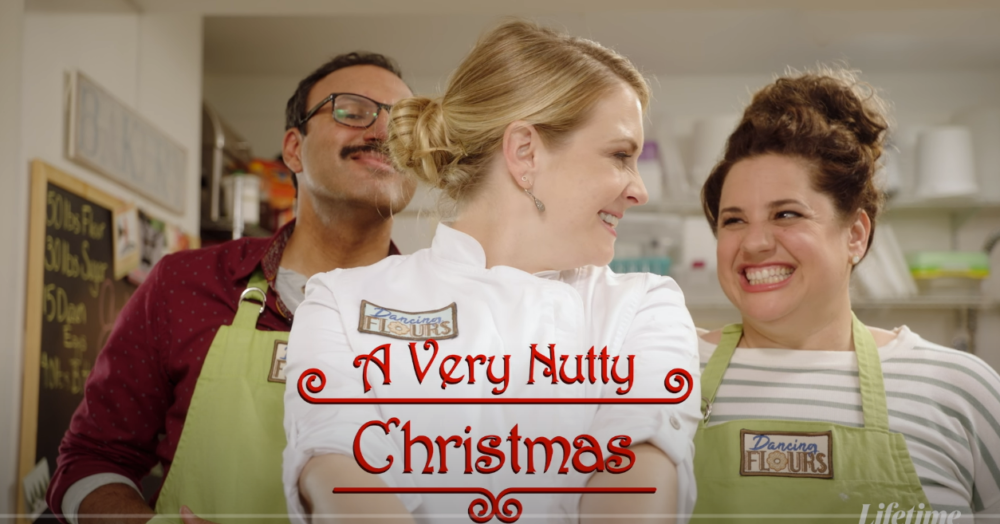 The above actors I referred to are: Melissa Joan Hart of Sabrina the Teenage Witch, Barry Watson who played Matt Camden on 7th Heaven, Conchata Ferrell (Berta the housekeeper) of Two and a Half Men, Marissa Winokur who won a Tony for "Hairspray," and Rizwan Manji (Ray Butani) of Schitt's Creek fame.
I'm happy to report to all you Matt Camden fans, Barry Watson is still handsome. Even in a stupid nutcracker outfit. Which he wears a lot. Because he's a magical German nutcracker come to life. Real life. For real.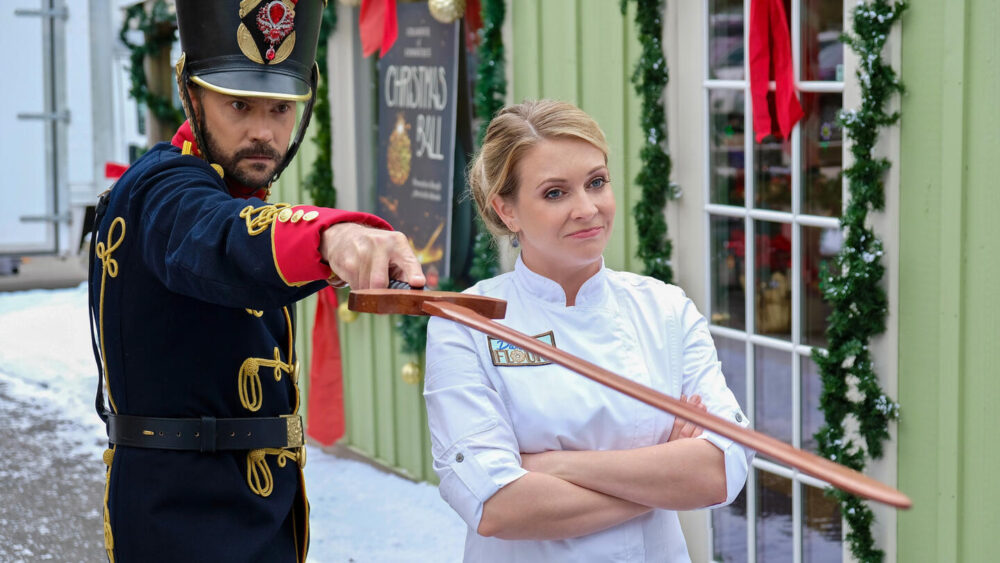 The movie is supposed to be funny, but it is not. "A Very Nutty Christmas" never says where the movie takes place, but I'm here to tell you that all of the action and drama happens in Mystic, New London, and Essex.
And Connecticut comes off looking pretty good I guess.
Sabrina the Witch is Kate, a successful local bakery owner. It's the week before Christmas and she is stressed and so busy she has no time to enjoy any aspect Christmas. She's famous for her cookies and her orders are piling up. On top of that, she has an idiotic boyfriend that dumps her.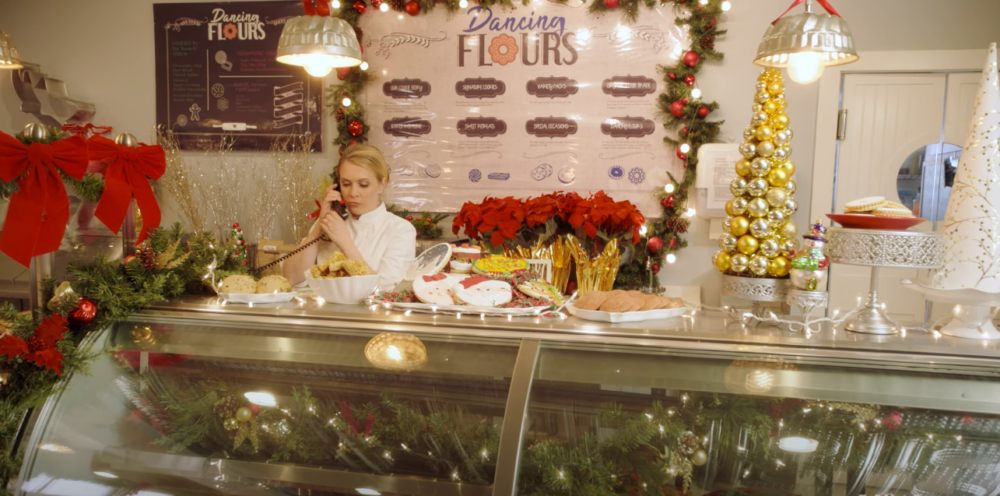 Her shop is shown to be located at the Olde Mistick Village, which would be a fairly decent location I suppose. In reality, her shop is Savour Cafe & Bakery in the Centerbrook section of Essex. She's supposed to bake, box, and ship 15,000 cookies in six days. That seems like a lot for a small bakery with 3 employees to me.
What to do, what to do…
Kate half-heartedly shops the Christmas Village – which has clearly been set up as a movie set in the summer. This is one of those movies where you can tell the actors are sweating in their coats and all the snow is fake. Anyway, she's called into a tent by some mysterious German guy who gives her an antique nutcracker doll.
Fair enough.
That night, the doll turns into an adult human nutcracker. This would be handsome Barry Watson. Rad. Gotta roll with the plot – which is generally following the plot of the original Nutcracker story. (In fact, there are several subtle nods to the original, which I do appreciate.)
The next morning, Kate stumbles upon the sleeping human man on her living room floor and doesn't become alarmed. She thinks he's her upcoming Airbnb guest and isn't really too put off by his nutcracker uniform or his odd behavior.
He is immediately completely subservient and protective of Kate. She, again, seems okay with this. She leaves this very odd trespasser alone in her house. I had difficulty accepting this. Sure, he was nice and he was handsome, but… he was also very strange and unknown to her.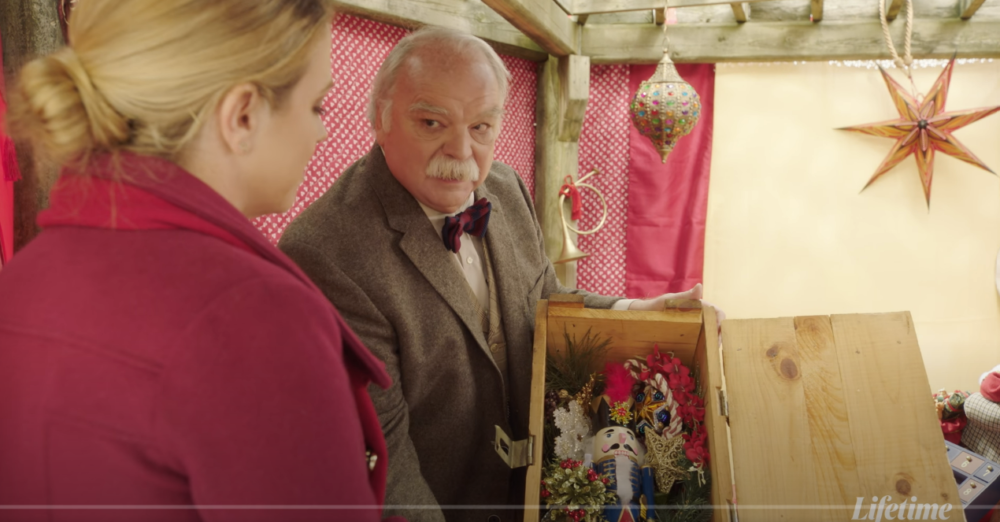 We get several fish-out-of-water vignettes that aren't remotely funny at all. The bakery runs out of nut flour so the human nutcracker does his job and cracks a million walnuts by hand. The Schitt's Creek guy and the Hairspray lady (the bakery's employees) watch in awe.
Turns out that the Nutcracker (they call him Chip) is a great help in the bakery and Kate hires him on to get through the holiday rush. His nutcracking exploits go viral on social media and the shop is more popular than ever.
When will she see how much she's falling in love with Chip? IT'S SO CLEAR! C'mon Kate! And now, for some Old Mistick Village Magick!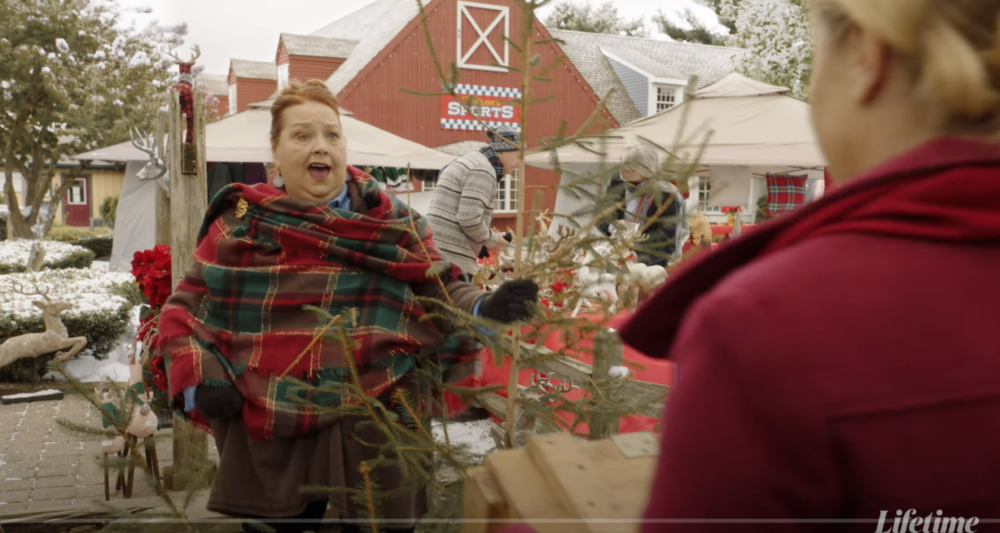 Hey, did you know that Melissa Joan Hart used to live in Westport until 2019? (This is why she stars in so many of these Connecticut based movies.) And that she was a lifelong Republican but switched to the Libertarian Party in 2016 – going so far as to become the Gary Johnson's (L) Connecticut chairperson for his presidential campaign? Yeah, me neither. She lives in Tennessee now, which makes more sense I guess.
Back to the movie. She falls for him but disallows herself to go overboard. Then he professionally decorates her house for Christmas and gives her ruby earrings and convinces her to go the the local Christmas Ball and it's all quite lovely.
Oh, Kate's friend is the Two and a Half Men housekeeper lady. She passed away shortly after filming this dreck unfortunately. I'm not going to say this movie is responsible, but… this movie probably contributed. (She did not look or sound well in it.)
Kate and Chip fall in love and she's the belle of the ball and the cookies are all baked and life is grand.
As with any Lifetime or Hallmark movie, there must be some conflict and resolution. Here, it's barely there… Kate realizes Chip isn't her Airbnb guest like a week later and she's steaming mad. Wants nothing to do with this weirdo creeper. Still, she sits next to him for a performance of the Nutcracker Ballet filmed at New London's Garde Arts Center!
They break up. He's sad. She's sad.
Hey, did you know that in 2021 Melissa Joan Hart became the first celebrity to win the $1 million top prize for her charity on Celebrity Wheel of Fortune and the fourth overall million dollar winner on Wheel of Fortune? Good for her.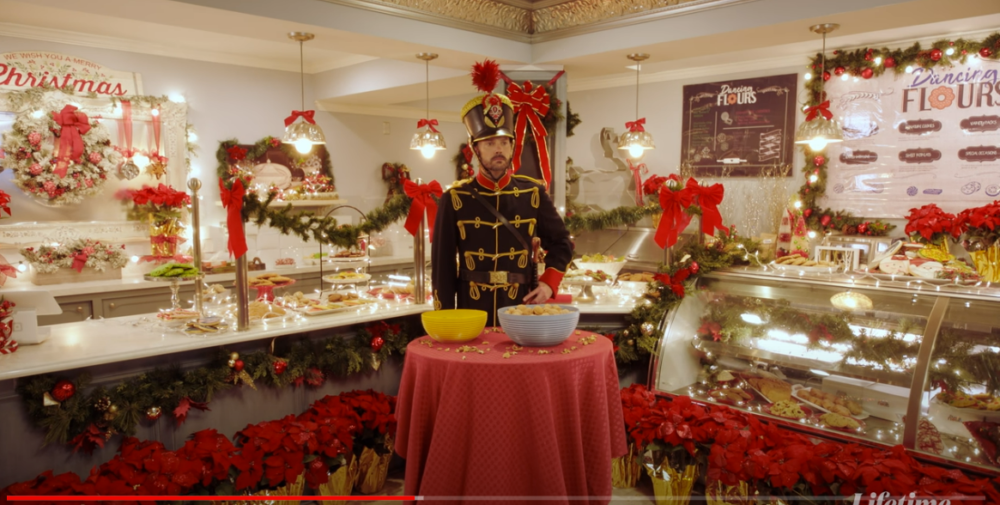 Remember that Chip is the Nutcracker and therefore he must fight off the Mouse King on Christmas Eve. And that's exactly what he does through a case of mistaken identity that is too stupid to detail here. The leads fall back in love, but then he disappears (as he must) and Kate is wistful.
But her Christmas spirit is fully revived and intact and all is well. Especially when the Two and a Half Men lady's nephew surprises her with a visit from his military duties in Germany. He looks similar to Chip and he's also in a military uniform and there's some magical coincidences involved and he and Kate have an immediate connection.
The end.
Melissa Joan Hart is charming and fun, and even the others here are pretty good too. I don't know what it was… the writing? I don't know; they did a fairly clever job weaving in the real Nutcracker story I guess. It was just too stupidly predictable? Maybe? Look, A Very Nutty Christmas isn't the worst – not by a longshot – but it didn't make me happy in the end for some reason.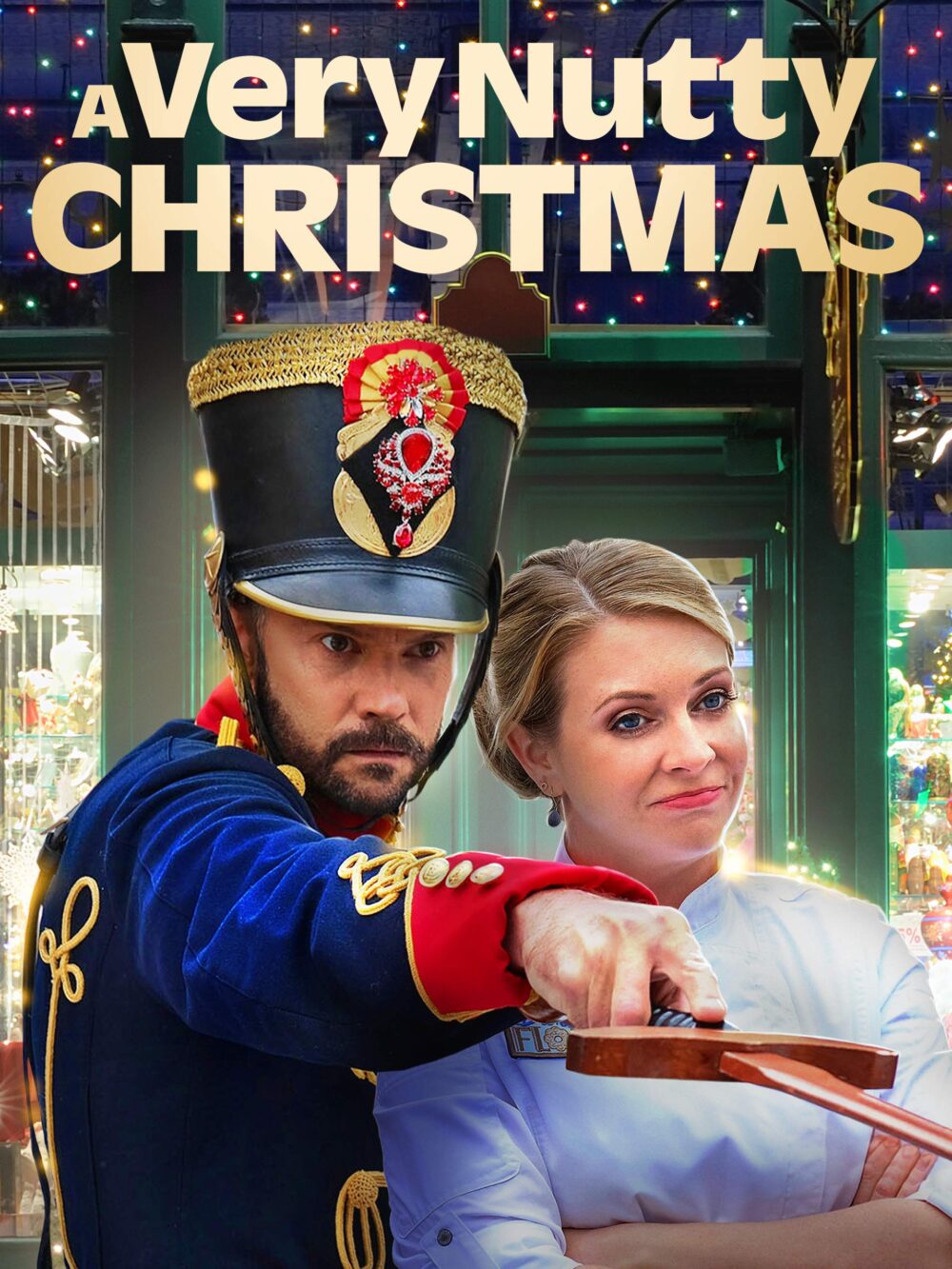 CTMQ Rating: 2 out of 5 thumbs up
Connecticutness: 165 out of 169 Nutmegs
Filmed in Connecticut? Yes!
Wealthy Caucasian with a Big House? Yes

Connecticut Movies
Connecticut Christmas Movies