Everything Essex
I've been exploring and writing about Connecticut since 2006. After a decade, I began compiling CTMQ guides for each town in the state. I plan on "completing" Essex CTMQ-style… as well as the other 168 towns, cities, and boroughs in Connecticut. That is the ultimate goal of CTMQ.
If I've missed anything in town or if anything has closed or changed, please let me know.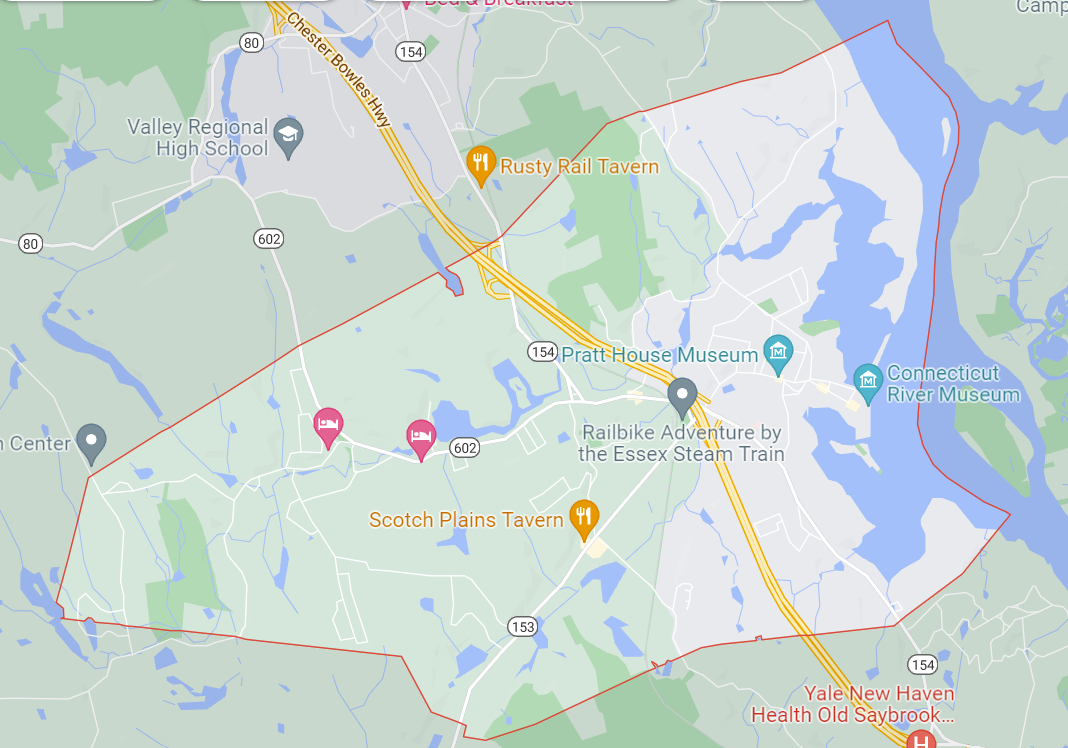 Museums
Bushy Hill Nature Center
Connecticut River Museum
Essex Art Association
Griswold Inn Art/History Tour
Hills Academy History Center
Ivoryton Playhouse
Museum of the Fife and Drum
Pratt House Museum
River Valley Junction Steam Train Museum
Hikes & Paddles
Explore Connecticut's Essex Outdoor Guide
Essex Land Trust – Intro
Cross Lots
Falls River Preserve
Fern Ledge & Farm Hill Estates
Heron Pond Preserve
James Glen
Jean's Island
Johnson Farm
The Millrace
North Cove
Osage Trails
The Preserve
South Cove
Tiley Pratt Pond
Windswept Ridge
Town Trails – Intro
Bushy Hill Nature Preserve
Canfield/Meadow Woods
Viney Hill Brook Park/Preserve
The Nature Conservancy Trails – Intro
CT River Estuary Canoe & Kayak Trail (Incl. ELT Water Trails)
North Cove
Middle Cove
South Cove
Food & Drink
CT Chocolate Trail: Chocolate Geeks
CT Beer Trail: Surfridge Brewing Company East
Looking for your favorite restaurant? Here is an explanation as to why it's not here.
Everything Else
US Oldest: The Griswold Inn
US Oldest: Camp Incarnation
CT Valley Rail Road State Park
The Oliver Cromwell Revolutionary Warship Site
Model train exhibit at CT River Museum
Calamari Recycling
Brockway Island
1,000 Places to See Before You Die: Essex!
First Baptist Church
The David Williams House
The Smith-Dickinson House
Pratt Village Smithy
Burning of the Ships Commemoration, a.k.a. Loser's Day Parade
RiverQuest Winter Wildlife & Bald Eagle Cruise
Annual Shad Bake
Completion Celebration Meal & Essex Wrap-Up
Sunday Hunt Brunch, The Griswold Inn