Shot! Shot! Shot!
Chocolate Geeks (Formerly Truffle Shots), Essex
Feburary 2020
Here we are. Back in Essex. Connecticut's "cutest town." Our "quaintest village." And, of course, "Quintessential Connecticut." Poor Essex, always having to live up to these expectations year after year.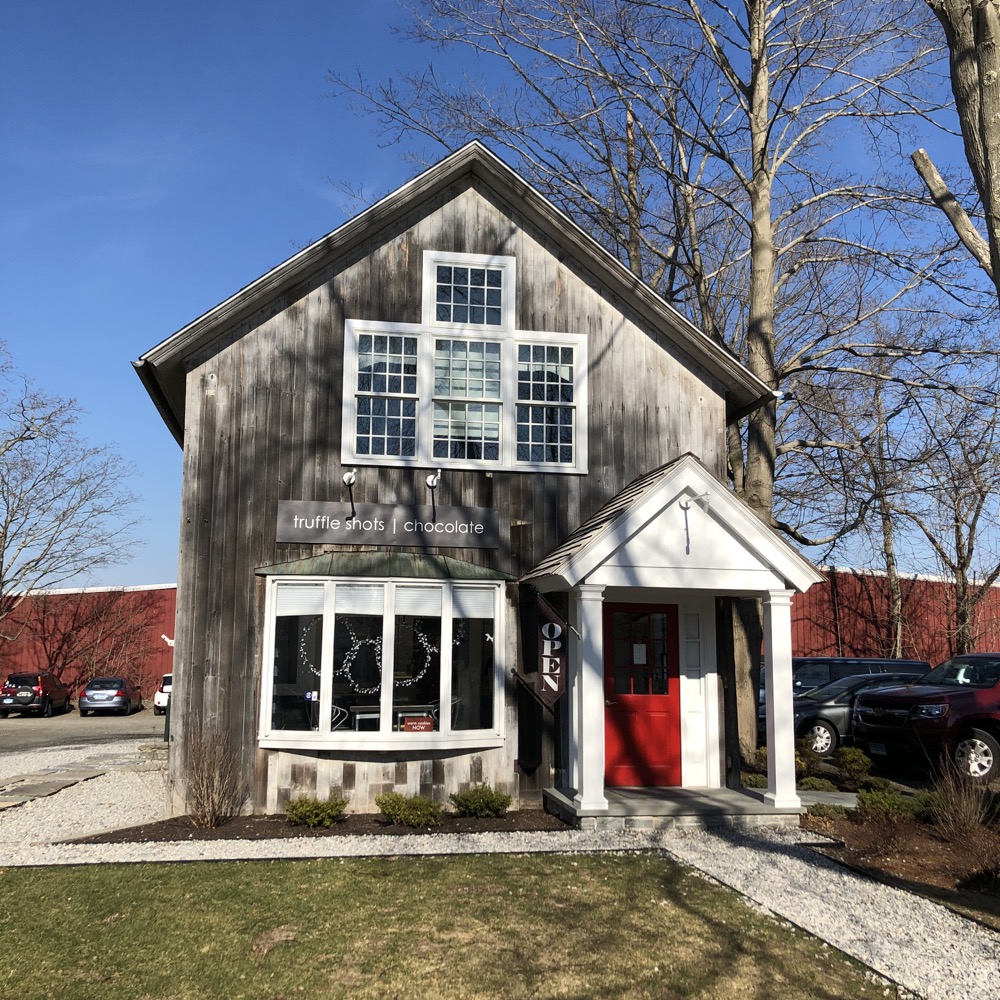 And somehow it does simply by being Essex. Calvin and I were in town for an Eagle Cruise run out of the Connecticut River Museum, a few weeks before the state shut down for the 2020 pandemic. How blithely we crowded onto a boat with random people. How innocently we walked around town and into a magical little chocolate shop called Truffle Shots.
Innocence, youth, bald eagles, and high-end chocolate. A father and son. In Essex. It was a good day.
The shop has since changed their name from Truffle Shots to Chocolate Geeks as they've expanded their business beyond their signature product. But we were there for one thing: a truffle shot.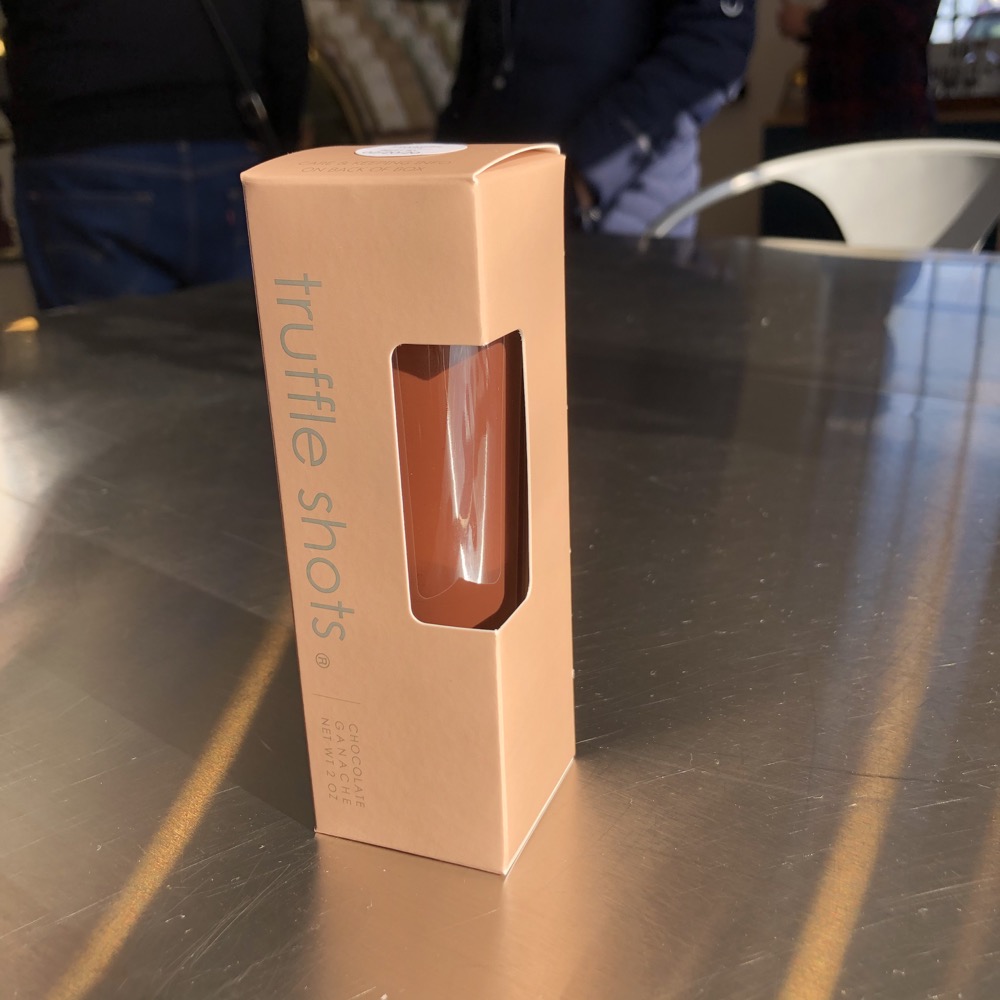 We opened our chocolate shop in 2012 to sell one product: Truffle Shots. We have since added bean-to-bar craft chocolate, artisan baking chocolate, tasting classes, chocolate chip cookies, and more. Chocolate Geeks is the perfect umbrella under which to offer all these products.
Okay, but what the heck are "truffle shots?" And how did they come to be a thing? Let's ask owner Sherri Athay:
Years ago, I learned to make chocolate truffles by filling hollow chocolate shells with ganache, sealing the shells, and rolling them in tempered chocolate. My friends and I then broke open the shells, consumed the silky filling, and threw away the chocolate shells. "There must be a better way," I thought, "to get to the heart of a chocolate truffle."

The answer came some time later, when I was shopping with my daughter. She spotted some tall, slender shot glasses and said, "Wouldn't these be beautiful with chocolate in them?"

The next words out of my mouth were, "Truffle Shots!"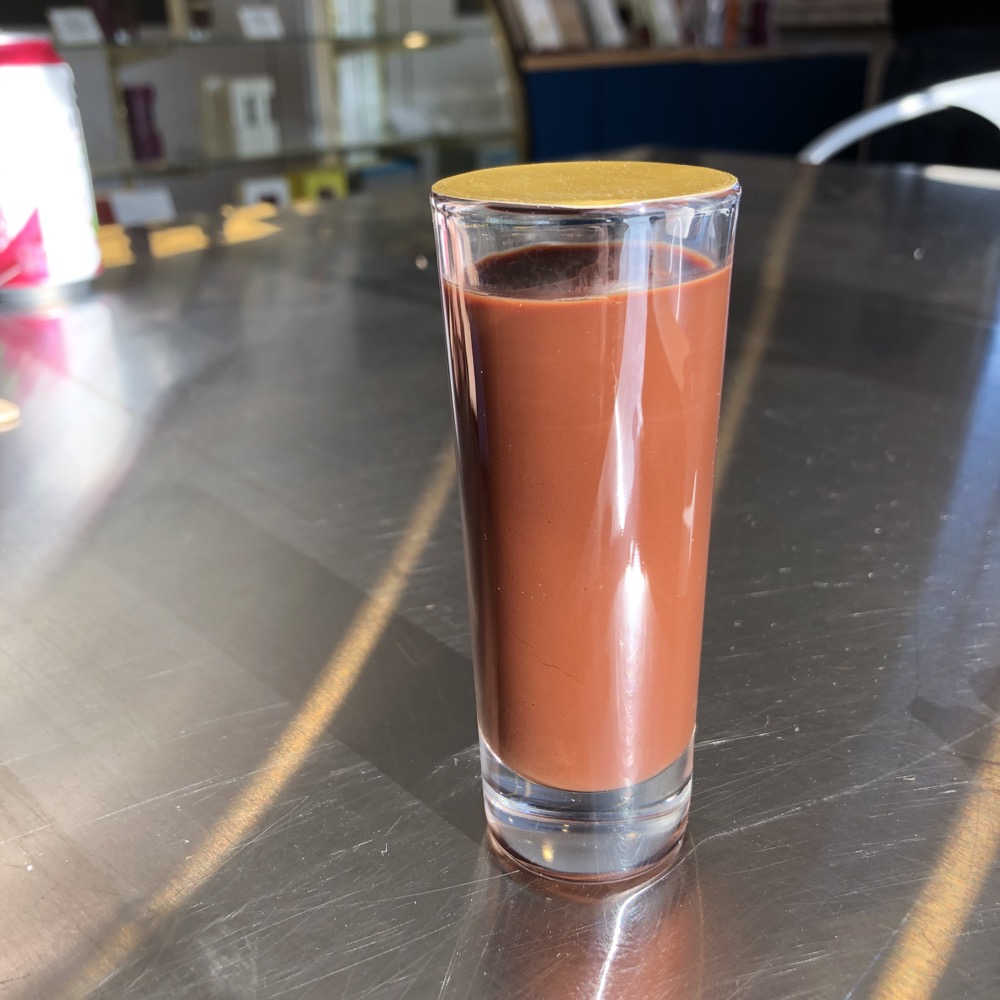 Athay did some research, bought a bunch of different shot glasses, worked on recipes, and put together a business plan. She sold her ice cream shop and Truffle Shots was born. She refers to herself and others who indulge as "chocophiles."
And just like oenophiles, true chocophiles are knowledgeable about a chocolate's genetics, terroir, cultivation, processes, and people that contribute to the flavor and enjoyment of craft bean-to-bar chocolate. Yes, "bean to bar." This is a thing. This is what makes a "chocolate geek" and what sets Chocolate Geeks apart from other chocolate and candy shops.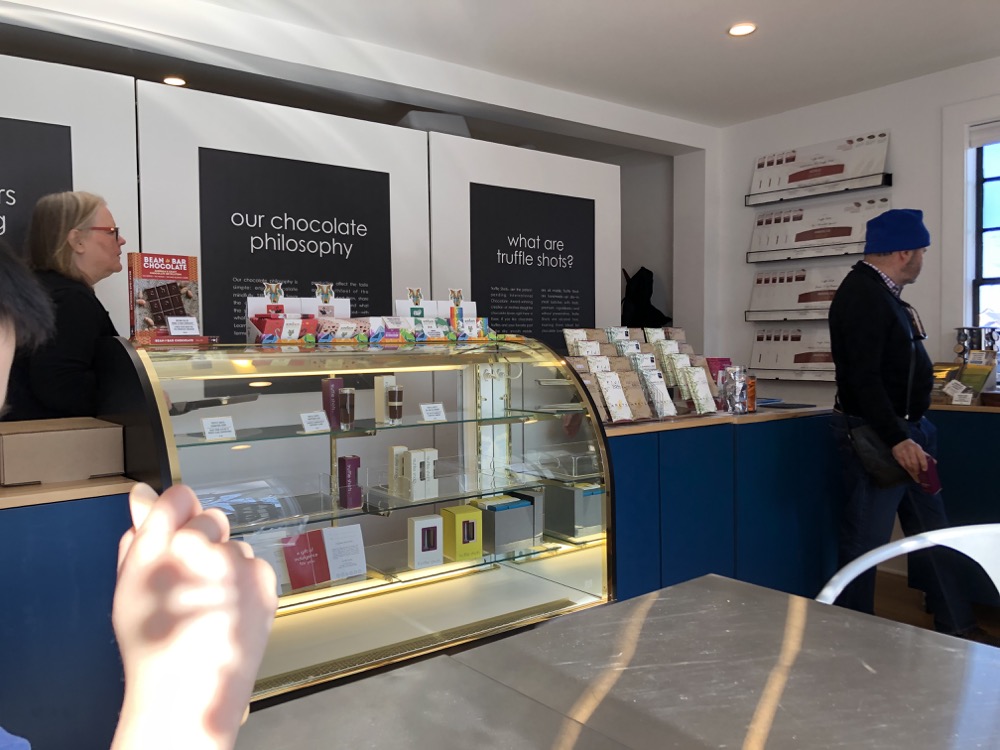 The website has a long list of traits that make one a chocolate geek. Things like:
You might be a chocolate geek if your stash of chocolate bars is organized by country of cacao origin, if a tabletop melangeur tops your Amazon Wish List, if you plan all your vacations within twenty degrees north and south of the Equator, if you joyfully pay $15 for a chocolate bar, and so forth.
I am not a chocolate geek. And neither is Calvin. But I can say that I do prefer "good" chocolate with high cacao content. I like dark, slightly bitter chocolate and I'm willing to explore the higher end stuff. Calvin? He just wanted his dang truffle shot.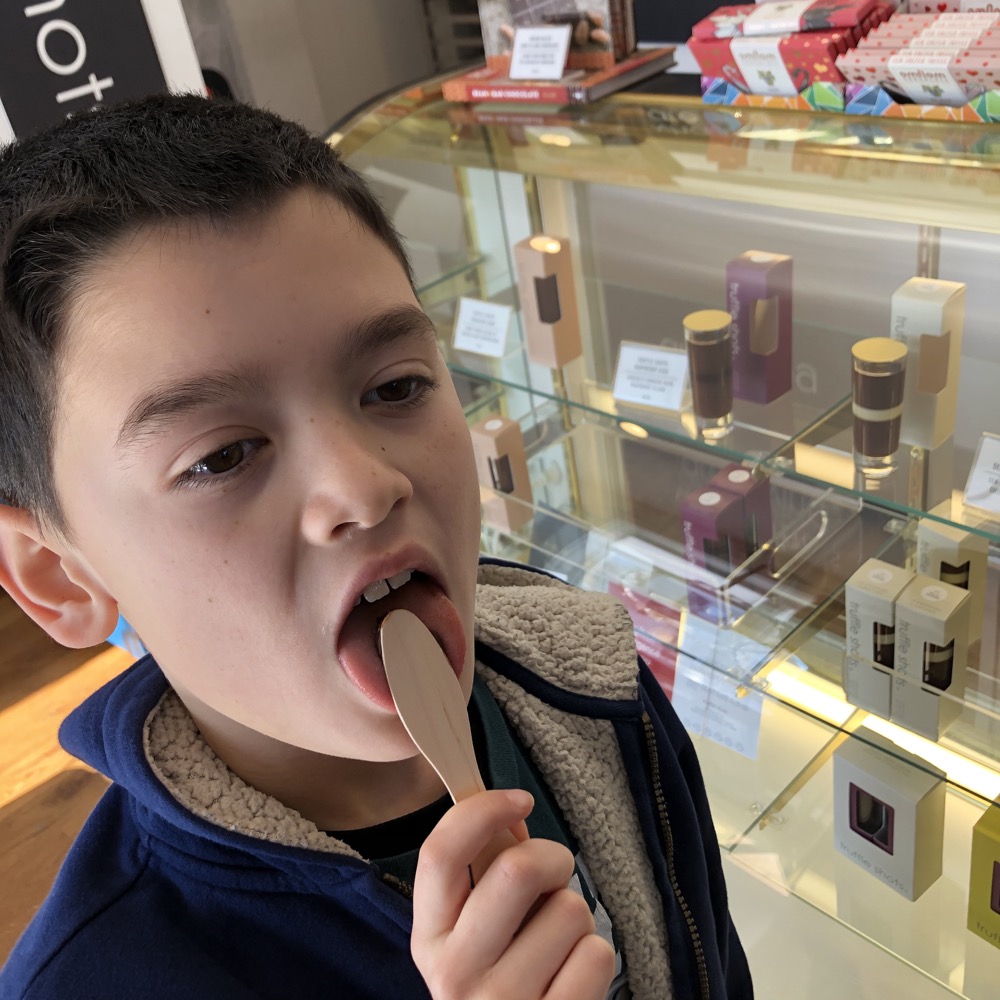 So he got his dang truffle shot. The shop sells several varieties and you can have them shipped under some strict conditions. They only ship during cooler months and only on days they know it will reach you quickly. You must consume them within five days of production. I don't know what the penalty is for not following the rules, but I'm sure a chocolate geek will make you feel like a chump somehow.
These things are as rich as you'd imagine. It pretty much served as lunch for Calvin. The consistency is like a thick pudding, but better. My son was kind enough to give me a taste and yeah, it was really good chocolate.
I purchased an expensive chocolate bar with some fancy origin and forgot all about that when I ate it later at home. I didn't read the "geeky" terroir notes on the label, nor did I feel bad about that. I just enjoyed the chocolate as much as Calvin enjoyed his truffle shot. The store now features cookies and other chocolate items beyond the shots.
My only hope is that we're allowed back into the shop in the future, chocobums that we are.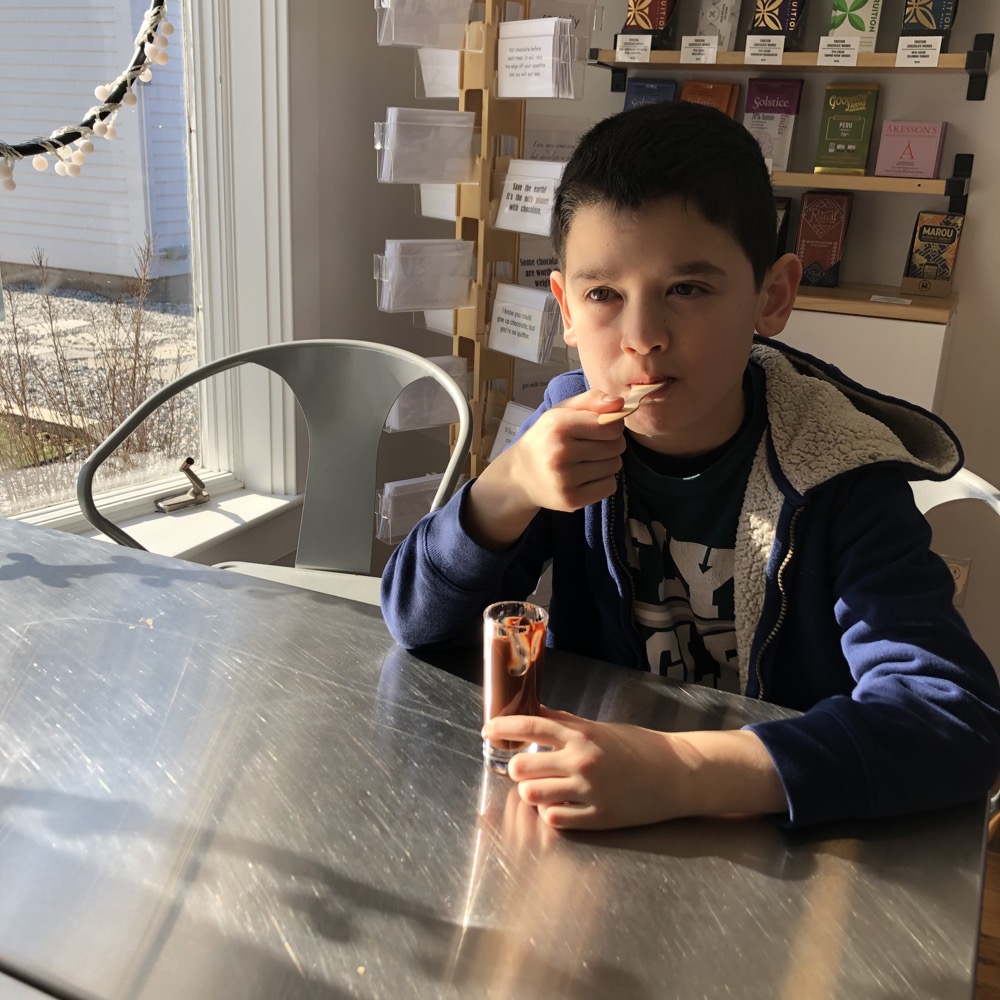 Chocolate Geeks
CTMQ's Connecticut Chocolate Trail