I amArtHouse I Am
Litchfield (Google Maps location)
July 2022
Over the years of writing this website, I've seen the Bantam section of Litchfield grow up from a one stoplight, one gas station slice of Route 202 to a destination. Bantam Lake has always been there, and the cute little lakefront cottages have always been there, but the Arethusa Takeover has not.
Now, I'd argue that Bantam Bread Company is as an important a stop in Bantam as any of the Arethusa joints, but that's just me – and I love the Arethusa family of businesses!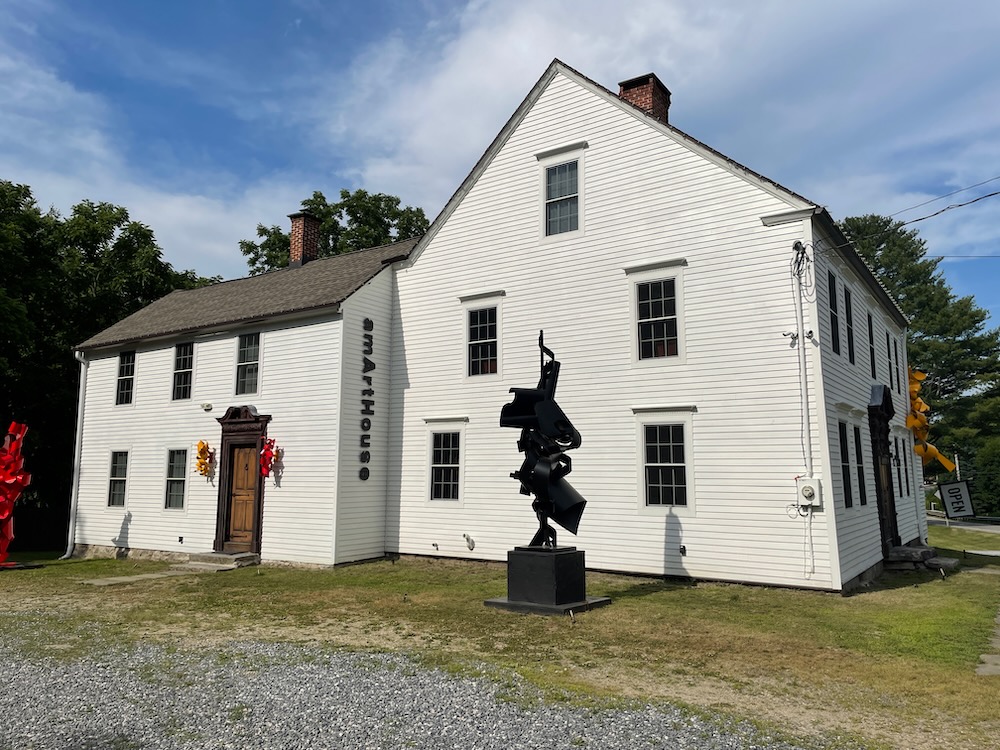 Enter Artur Matuszewski. Artur believes in Litchfield; specifically the Bantam section Litchfield. This is largely due to Arethusa bringing wealthy people to the stretch of road amArtHouse stands – and, to be fair, I'd assume that the wealthy people that come to the gallery to purchase original art also take their appetites and wallets to Arethusa al tavolo as well. What I'm saying is that the many of the same people who eat at Arethusa al tavolo are also the type of people who are art buyers.
And, without trying to sound painfully pretentious, I'm kinda sorta that type of person – except for the wealthy part. Darn. No worries, showing up to amArtHouse in dirty clothes, messy pandemic hair, and with my son Damian in tow didn't exactly give off a "wealthy art buyer vibe" initially, but Artur accepted both of us with kindness and openness. I really like Artur Matuszewski.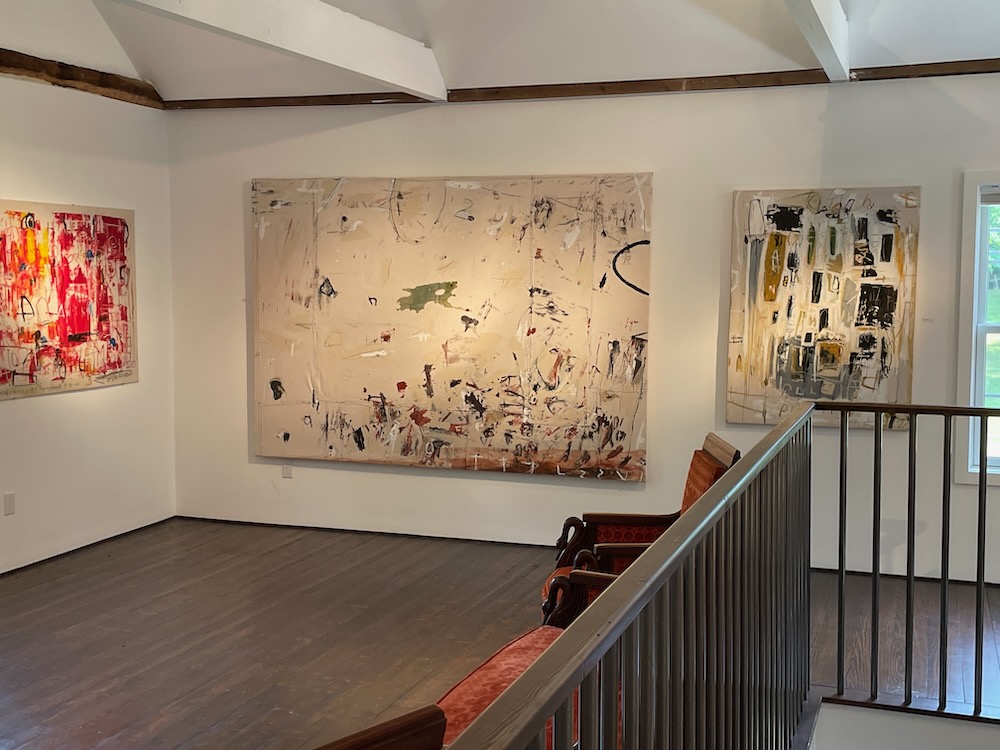 And I really like the art and artists he chooses to exhibit.
Originally from Poland, Artur spent his younger days amongst the working artists in his family. With a love of art instilled in him, he emigrated to the United States to pursue his education in Fine Arts and Art Restoration/Conservation at F.I.T in Manhattan.

After graduating, Artur opened his own Restoration/Faux Finishing Studio in Midtown Manhattan, dedicated to working with Interior Design Firms, Museums, Auction Houses and private clients. After several years of success in NY City, he expanded the scope of his business to include projects in Europe, based out of Paris, France.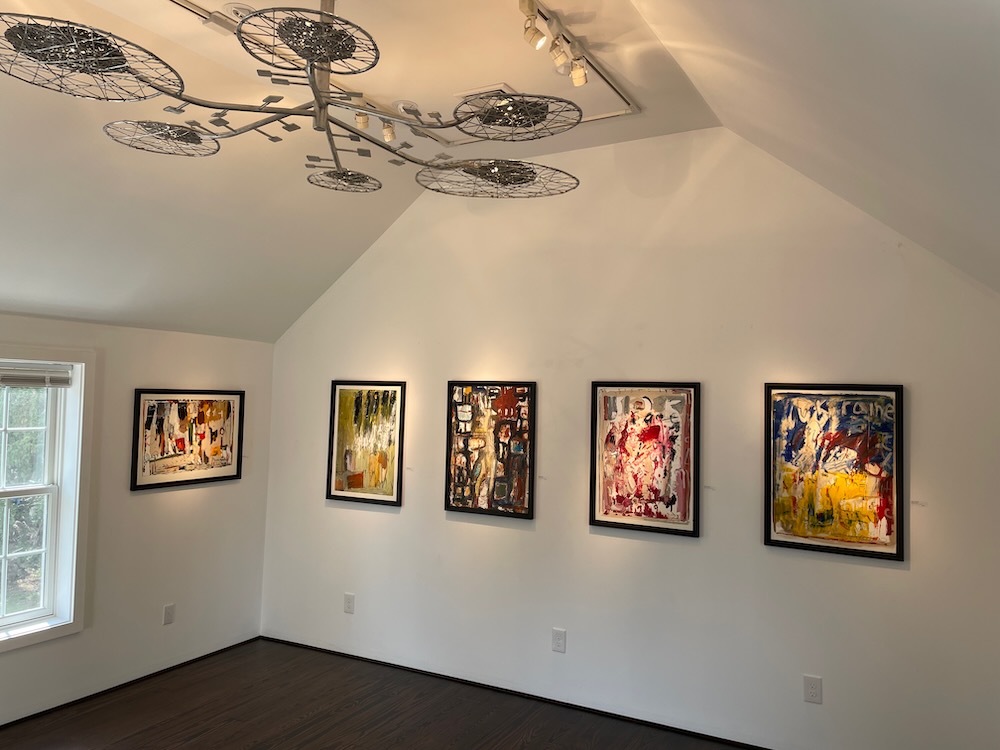 Now, when you meet Artur and get to know him, you will immediately come to appreciate his worldliness. But he's not pretentious about it, and I'd assume many people shopping his gallery have also traveled internationally. We had some great conversations about our shared adventures in Europe. He is an active participant in international art shows, including the La Biennale Paris, Masterpiece London and Brafa Art Fair Belgium. Dude is legit. And now he's in Litchfield.
amArtHouse – the "am" is Artur's initials and his name is Artur and, well, that's where the name comes from – was founded "out of an appreciation of the already established, emerging, and the yet to be discovered artists of Contemporary and Modern Art." So, basically it's a contemporary art gallery. Paintings and sculpture. Carefully curated. All in a restored (by Artur) 18th-century colonial house.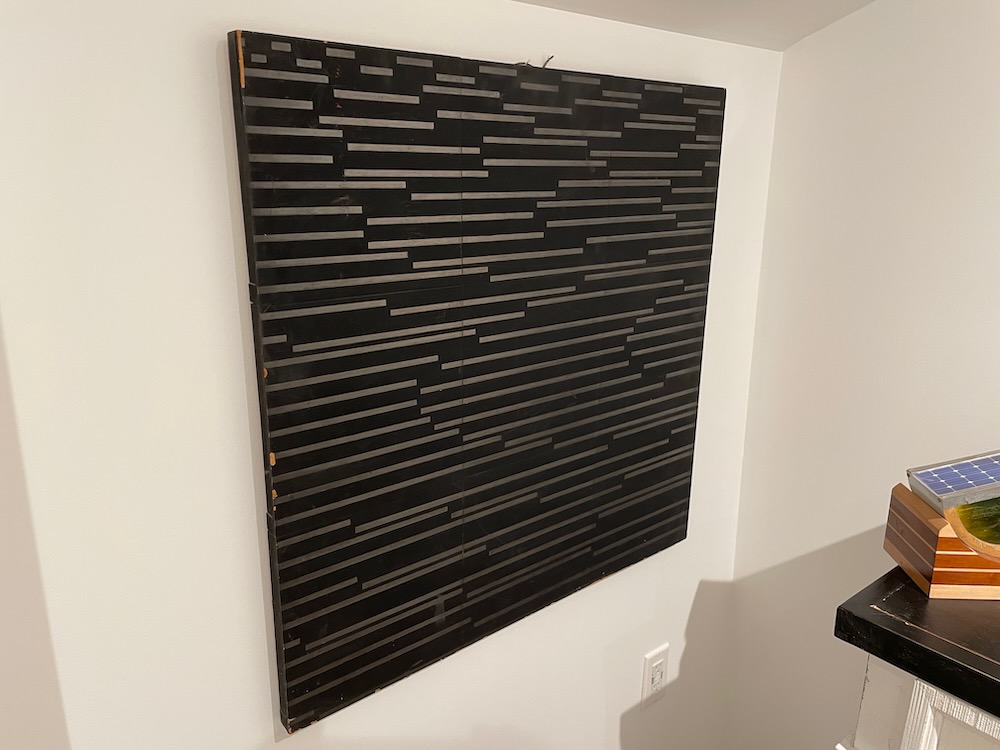 And not "restored" as a colonial house, but restored as an art gallery. "Purpose restored" I guess you could say. Once inside, downstairs anyway, it does not feel like a 1700's building. Artur did most of the restoration himself over four years and says that he will be adding paths and benches in the three acres of land out back where, says he, "people can talk about art."
That's it. You cannot wander the paths talking about anything but art. Thems the rules.
And speaking of outside, if you've ever driven by amArtHouse, you've likely noticed the eye-catching sculptures by Richard Pitts.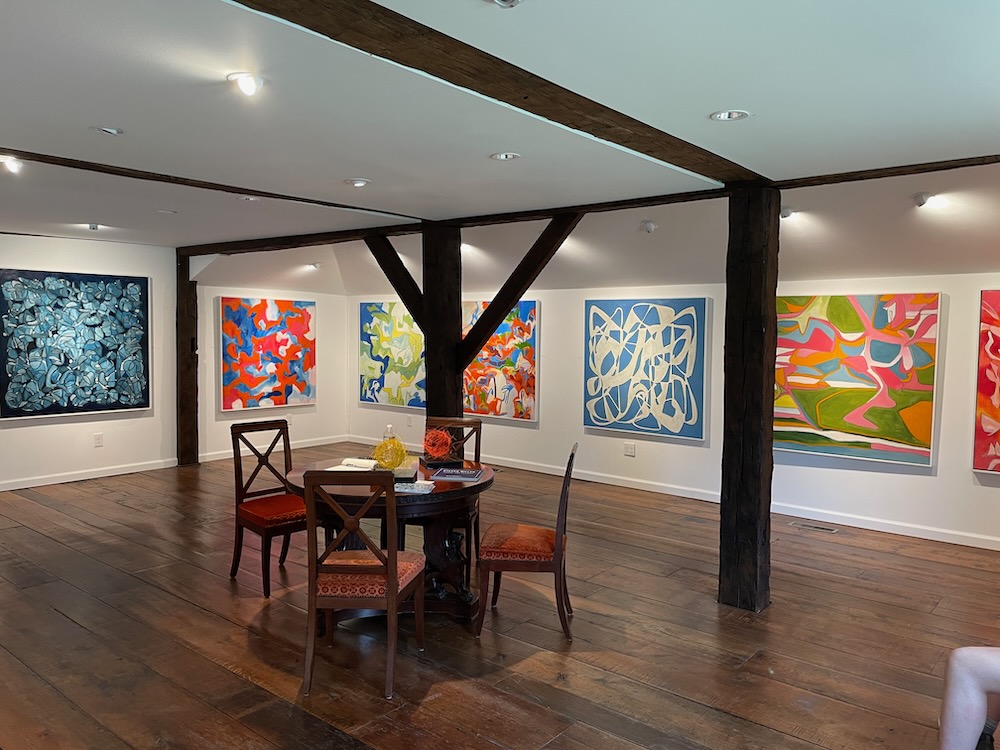 Pitts, in his 80's, still creates bold, colorful and diverse artworks which have been featured on the lawns along Route 202 – as least for the first couple years of operation. I rather like the sculptures and have been tasked with purchasing something similar for our house. Now, now… no, I'm not going to drop ten grand on a piece of metal. I got a nice promotion in the summer of 2022, but not that nice. But sometimes visiting galleries is good for ideas, y'know?
Pitts creates other media as well; mostly paintings, which have been featured here in the past. Reading about Mr. Pitts, I was struck with a quote about art and viewing art. As an art professor in New York City, he would explain to his students that looking at a photograph of a girlfriend or boyfriend is not as satisfying as being with them in person. "Looking at a Rembrandt online is a bit like looking at pornography, it's a poor substitute for the real thing. Go look at the REAL paintings!"
Just telling it like it is.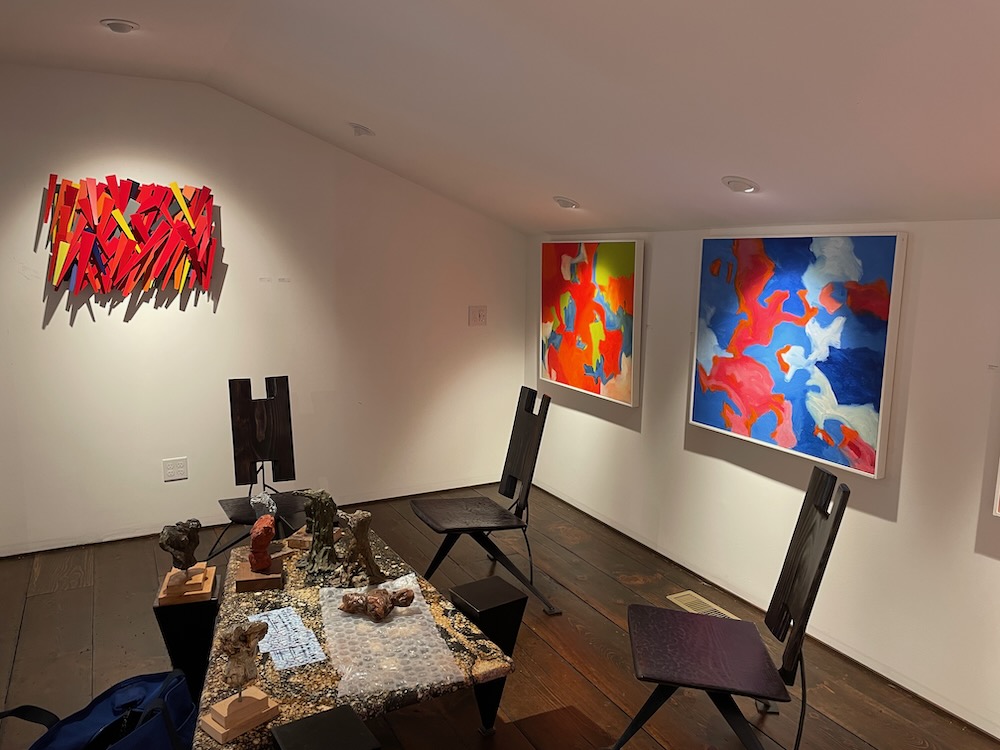 The other outdoor sculptures were by Steven Lowy and to me, they had an art deco appear to them, despite being entirely out of the usual art deco context. Inside, the exhibition featured works by several artists. Artur was in the middle of a show down in the Hamptons (seriously) on Long Island but took the time to regale me with travel stories (the best!) and art world stories. Like how one of the artists being exhibited was Ralph Turturro, cousin of the actor John Turturro.
Ralph is an accomplished abstract expressionist and… I'm sure some people really like his work. Me? I much preferred Steven Miller's paintings. He's another abstract artist, but his paintings feature cleaner lines and brighter colors. Now, I'll admit, I did think about pursuing a purchase. The one work that jumped out at me was already spoken for, however.
And now that I've read about about Miller, and know that he lives and works in Connecticut (and Marrakech, Morocco because that's just things work in this world), I'm really actually truly interested in hanging one of his paintings in my house. Steven, let's negotiate.
Actually, Miller is represented by amArtHouse so I don't think we can work directly with each other. And that's fair, right, because it was the gallery that brought Miller to my attention and… oh who knows. I can't pretend to be art-savvy by any means.
I don't feature every art gallery in the state on CTMQ and in fact, I've struggled with the idea of including any commercial galleries. They are not museums, they are stores.
Or are they? Clearly amArtHouse is very different from some little rinky dink frame store and gallery off of Main Street in Anytown, CT. But there's an undefinable gray area where a commercial store becomes more museum-like. With it's opening receptions with wine and cheese, artist talks, and huge amount of display space, this place is definitely on the "museum" side of that equation.
But in the end, we turn to Dr. Seuss and we'll let the gallery define itself:
I amArtHouse I Am.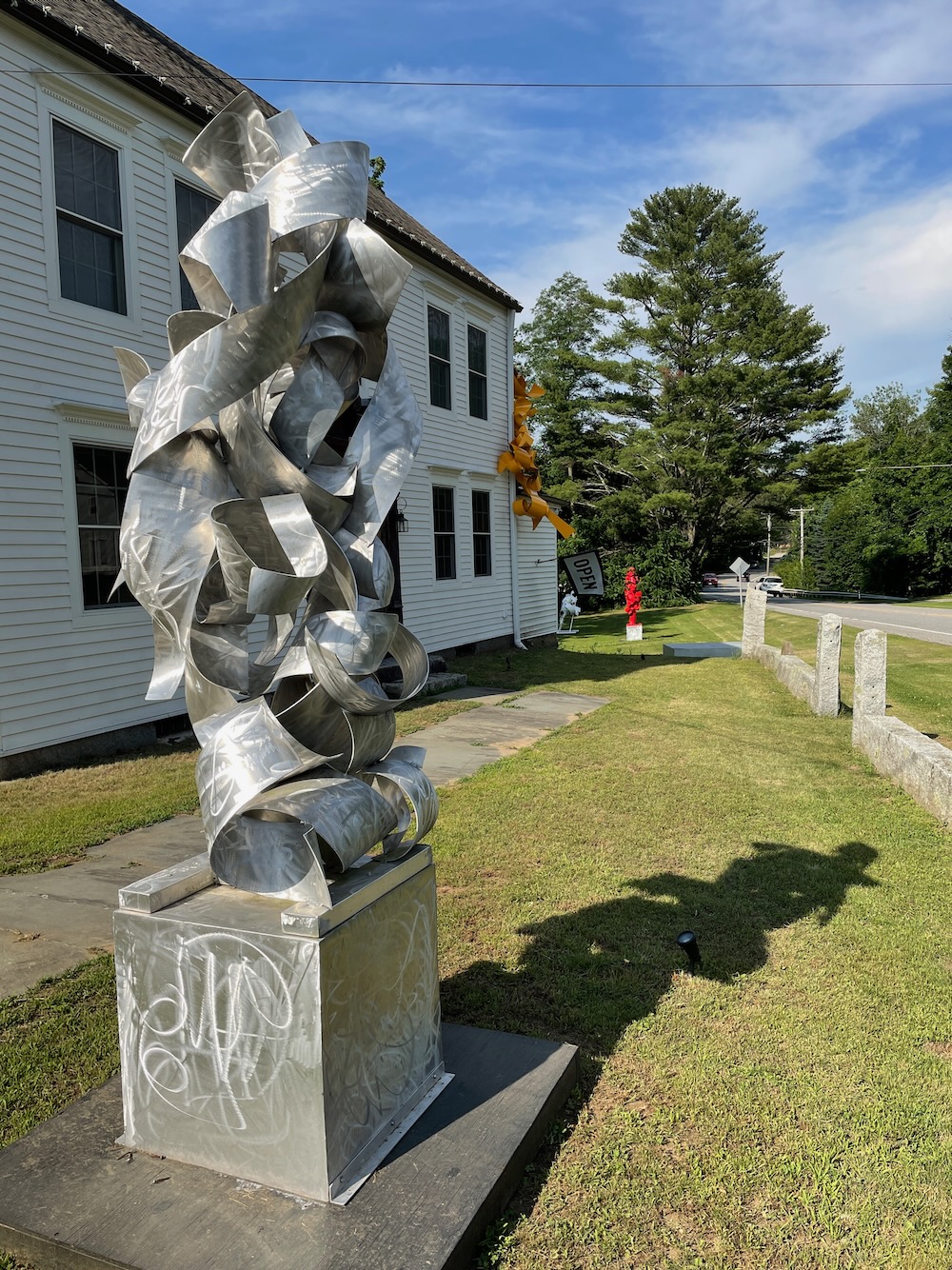 amArtHouse
Steven W. Miller
CTMQ's Museum Visits