Farmington River
CT Art Trail Viewpoint, Burlington
November 2018
I've been sitting on this page for a decade, and have finally decided to just write something and get it over with. You see, back in 2002, someone spent $30,000 to come up with a Connecticut Art Viewpoints Trail.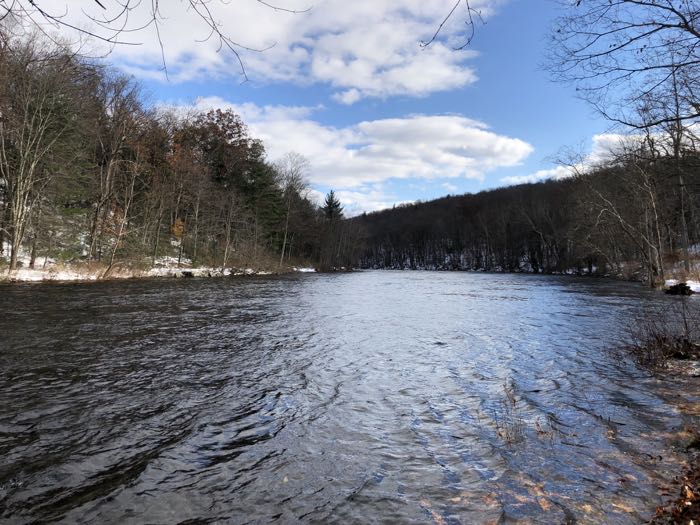 Which is a cool thing, no doubt. But absolutely nothing came of it short of a New York Times article and a couple signs. I took a picture of the sign along the Farmington River Trail in Farmington years ago, but can't find it. Fortunately, some other intrepid soul has posted a picture of the sign online.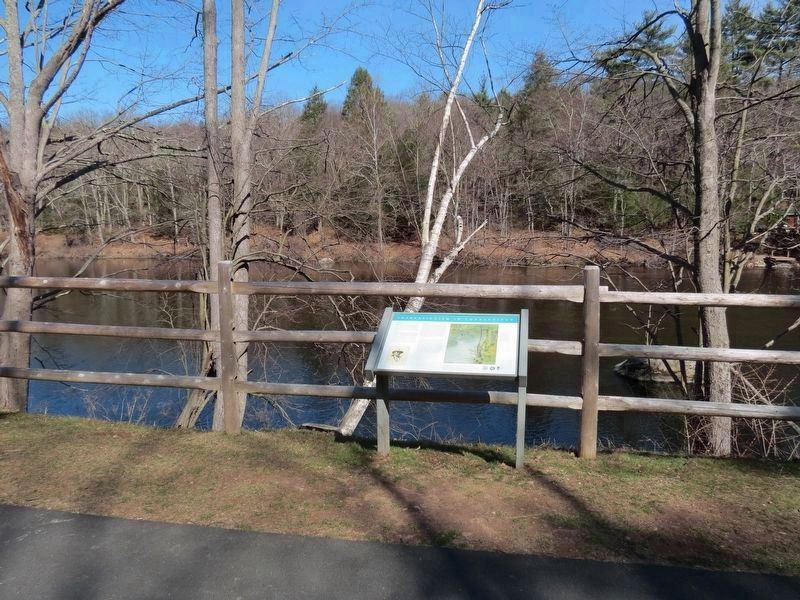 Dawson Dawson-Watson, an Englishman, arrived in Connecticut in 1893; about a year later he painted "Early Morning on the Farmington." The Viewpoints exhibition says that he arrived in the state "fresh from Giverny and its aura of Claude Monet, and set to work introducing the radical French art called Impressionism." The original painting is in the Florence Griswold Museum in Old Lyme; it is part of a major gift that the museum received from the Hartford Steam Boiler Inspection and Insurance Company. Here's the painting:
I'll never not love how Impressionism was the shock-art of the day. I mean, look at that painting! It's an earth-shattering oil on canvas! Hide your wife and children!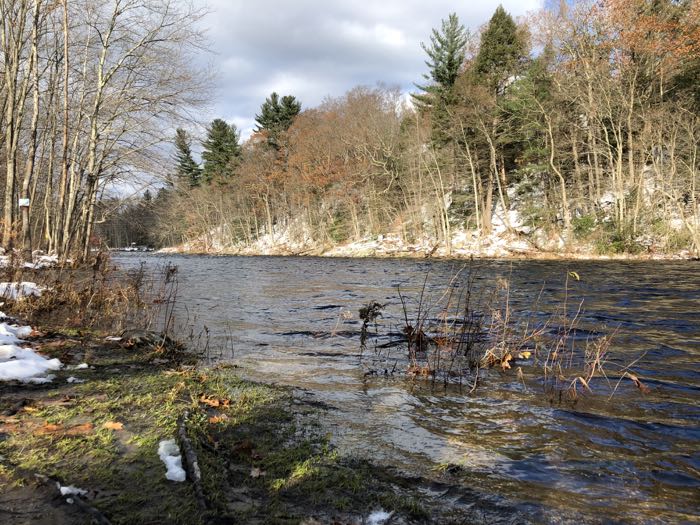 Anyway, I walked up and down the river in Burlington, took some pictures, and called it a day.