Balbraeker
Balbrae, Bloomfield
What is this place? Honestly, it's nothing more than a reason for me to link to the fascinating story of Amelia Earhart's secret Connecticut wedding. And some other stuff. And it happens to be located mere minutes from where I live.
But I'll start with another nearby mansion on the hill – Renbrook in West Hartford, which is now a private school, is the former home of Pratt & Whitney Aircraft co-founder Frederick Rentschler. It's a beautiful property which is also near minutes from my house.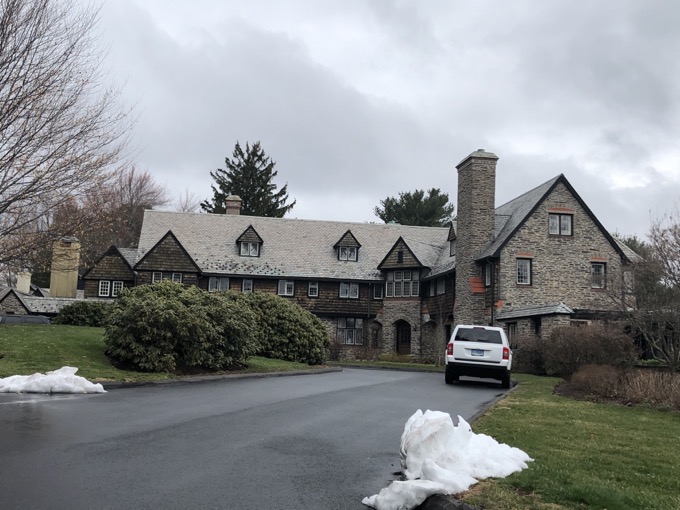 His co-founder, George Jackson Mead, decided that he too needed a giant house on the hill, so he built Balbrae just over the line in Bloomfield. "Balbrae" is Scottish for "house on a hill." The hill both of these houses are on is, of course, Talcott Mountain. It's interesting that neither is near the top of the hill… perhaps egos weren't as big back in the day.
Today, Balbrae is a 154-unit condominium community designed by architect William Mead, George J. Mead's son. It seems like a fairly nice place to live. There are secret paths from its upper reaches into the MDC's Reservoir #6 property if you're so inclined. But this page is more about Mead's original house. It's still there, now called The Mansion, and is divided into four units.
Those units don't really look all that exciting to me, but what do I know? The history of the building and of the man who lived in it are probably reason enough for some people to want to live there.
In the summer of 1925, George J. Mead led a team that set out to build a revolutionary new airplane engine for the U. S. Navy. The navy required a motor that would produce at least 400 horsepower and weigh less than 650 pounds. Such a lightweight and powerful engine did not exist at the time.
Mead and his fellow designers labored through the rest of the year, completing the first prototype dubbed the Wasp. Their design exceeded all expectations and was essentially the reason Pratt & Whitney grew to be so successful.
The legendary engine and its slightly more powerful cousin, the Hornet, that Mead's team birthed were produced in different variations for decades and achieved innumerable aviation records and milestones. The list of famous pilots who flew airplanes powered by Wasps or Hornets includes Amelia Earhart, Charles A. Lindbergh, Jimmy Doolittle and Wiley Post.
Amelia Earhart you say? It turns out that Earhart stayed at Balbrae quite a bit.
Which is kind of the end of the Balbrae story. But since this is my website and it doesn't always have to make sense, I'm going to use this opportunity to link to this fascinating Connecticut Magazine article about Earhart's "secret" Connecticut wedding.
The five-minute civil ceremony happened down in Groton after years of Earhart refusing to marry. Her husband, George Putnam, had to propose to her seven times. (Apparently a lot of people think she was gay, which she was not. In fact, she apparently rather enjoyed the company of men and was rather open about it.) She was most definitely a feminist and most definitely didn't take any guff from suitor or her husband.
I encourage you to read the article linked above… but here's a snippet.
Earhart was sitting on the sofa with Robert, engaged in a discussion about aviation, when it was time for the five-minute civil ceremony in which she struck the word "obey" from the vows. When it was all over, she promptly returned to the sofa to pick up her conversation while Frances placed a string of amber beads around her new daughter in-law's neck. As he was leaving, Judge Anderson congratulated the bride, addressing her as Mrs. Putnam. When she responded, "Please, sir, I prefer Miss Earhart," the judge declared "That marriage was short but effective," then turned on his heels and left.
Balbraeker indeed.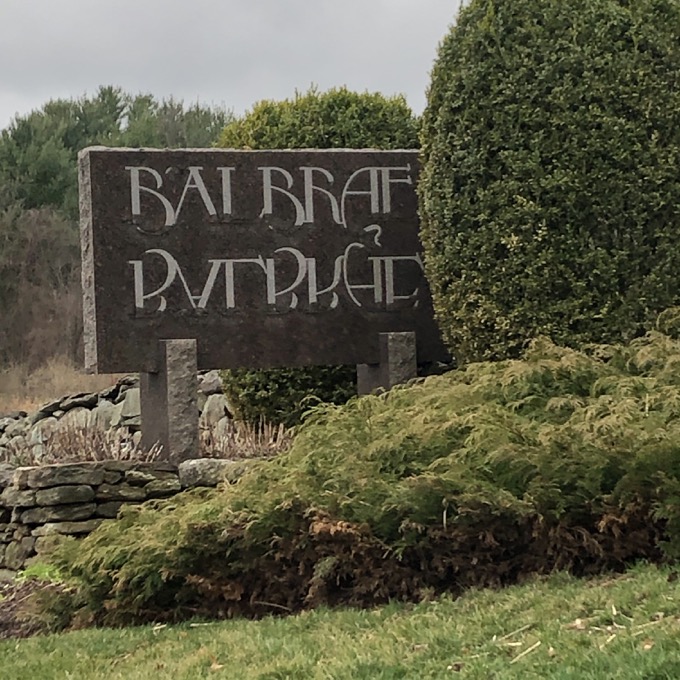 CTMQ's Houses, Ruins, Communities & Urban Legends