I Flew Through These Trails
Bethany Airport Trails, Bethany
September & November 2022
You should absolutely come here to check out the unearthed concrete airmail arrow near the restored historic airport hangar. I don't know why you'd be traveling Route 63 through Bethany, but if you find yourself doing so, make a quick stop. It's rad.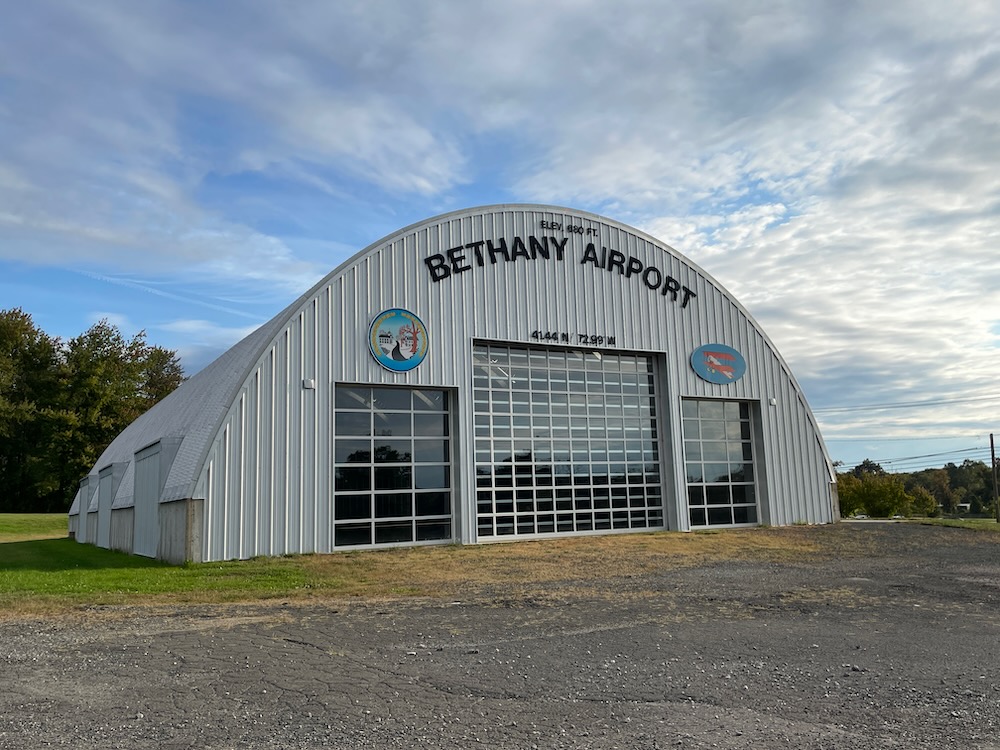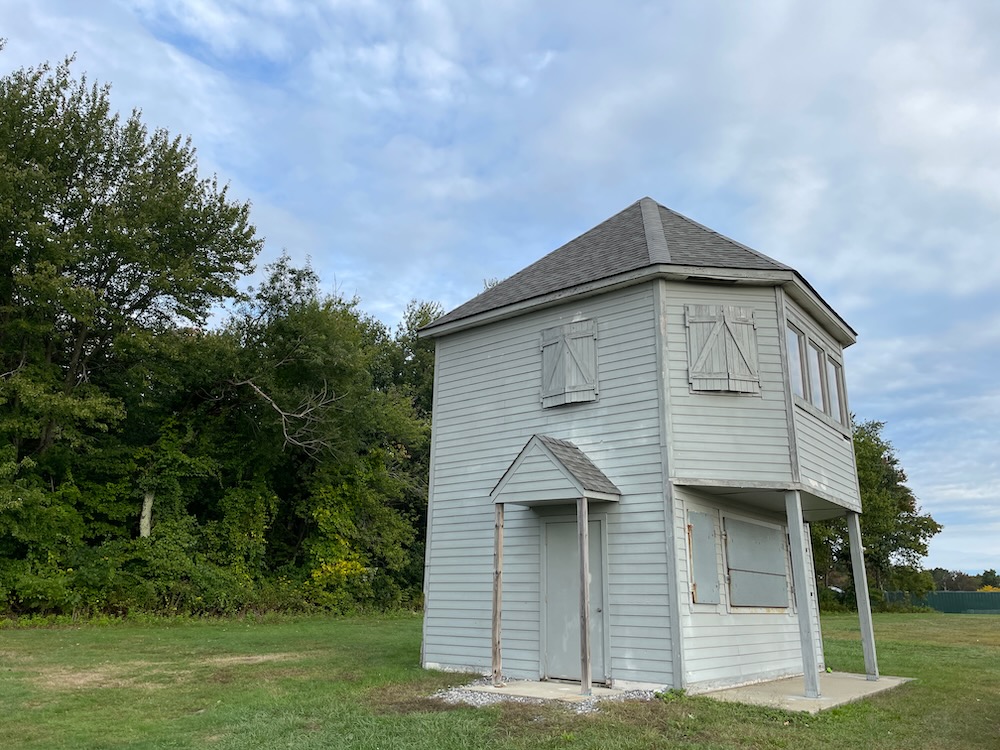 Have some more time? After all, you're driving through Bethany, so that tells me you really have nowhere to be and nothing else to do. Park and take a walk in the woods here at what used to be Bethany Airport, one of the first airports in New England!
The airport closed in 1965; flash-forward my lifetime and much of the property is now field and hikeable woods. Some of it is used for municipal town facilities, but there's also an equestrian area and a restored spotter tower of some sort.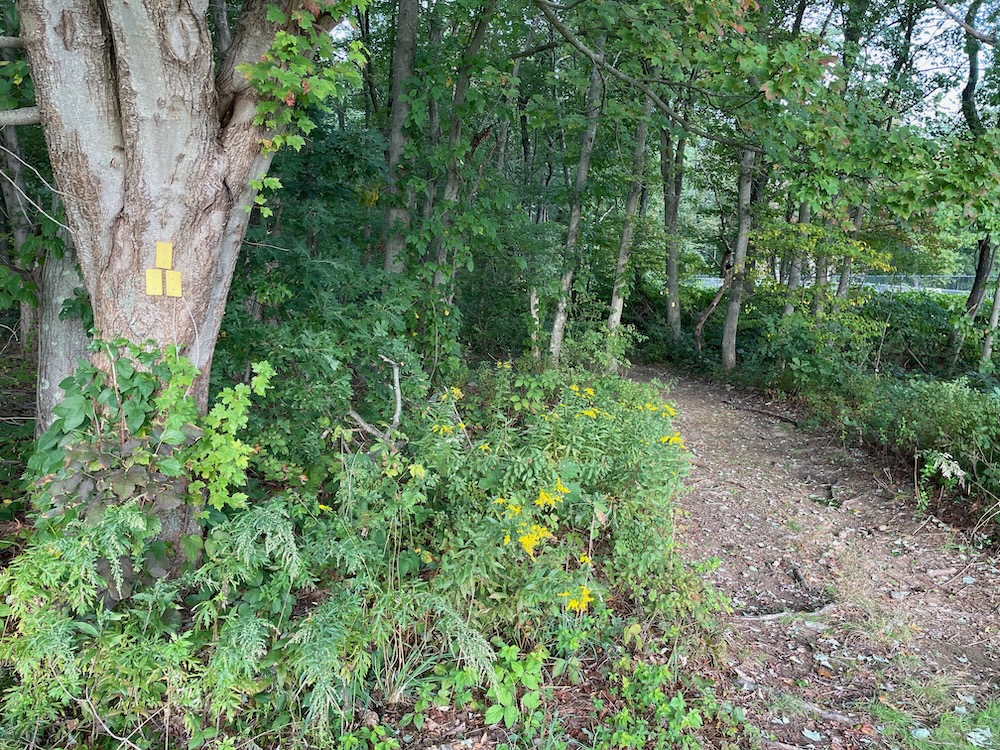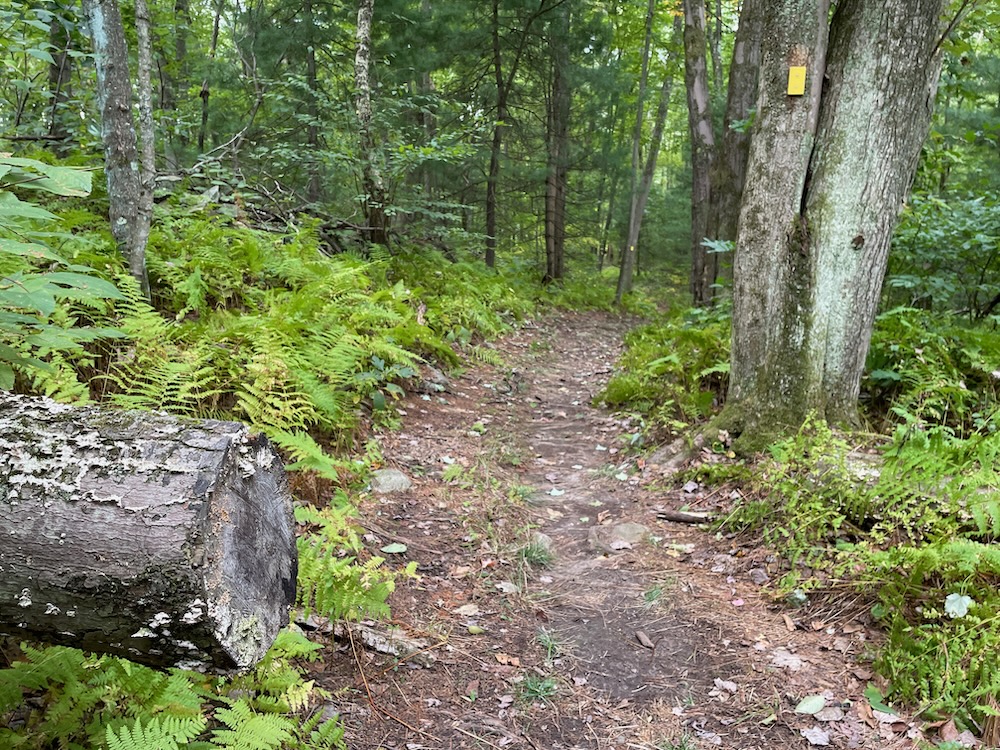 This property is also right next to a place where my son plays soccer. So while it took me two separate hikes in two separate months to complete the trails, here, that's only because I was squeezing them in between drop-off and kick-off. You can handle this whole place in one go, I promise.
There are three trailheads at the back of the field: Yellow, White, Red – all can be reached from the same parking spot. There's no real point in my separating the trails for reading purposes, as they're all pretty much the same: well-marked, twisty, flat, and often wet trails squeezed into a fairly small parcel.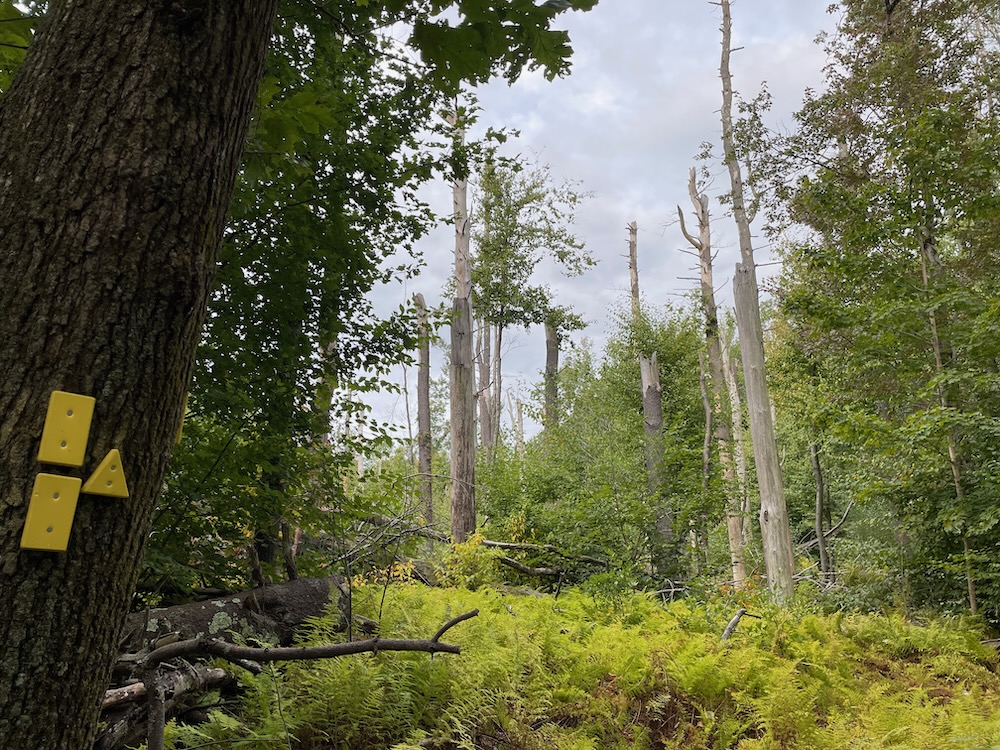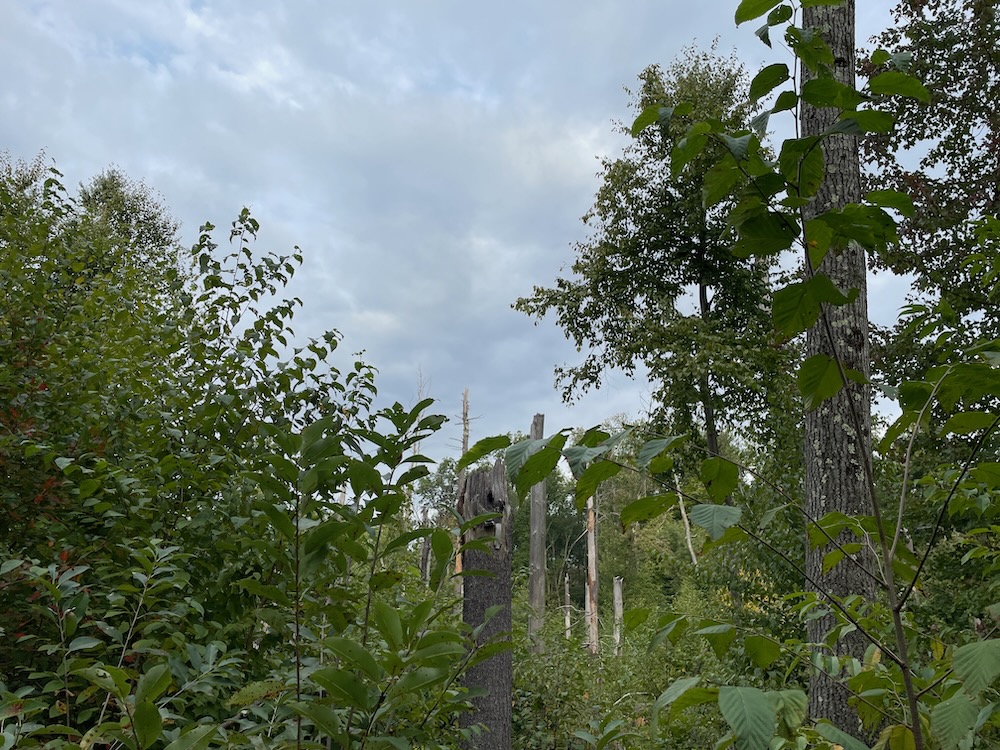 The SCRCOG brochure says that "an astute hiker will spot some of the old airport markers in the wooded area. I am an astute hiker and I pretty much walked every inch here and I saw no such things. (I had a chuckle when reading Peter Marteka's write-up of this place in which he wrote, "Maybe I'm not astute or maybe the snow cover was too high because I didn't see any markers." Have more confidence, my man!)
At one point the trail passes a tree stand that I am confident was affected by a recent tornado that tore through Bethany. Such damage is always fascinating and terrifying at the same time. The yellow trail has several spurs out to local neighborhood roads, but curls around to join the white trail for further exploration.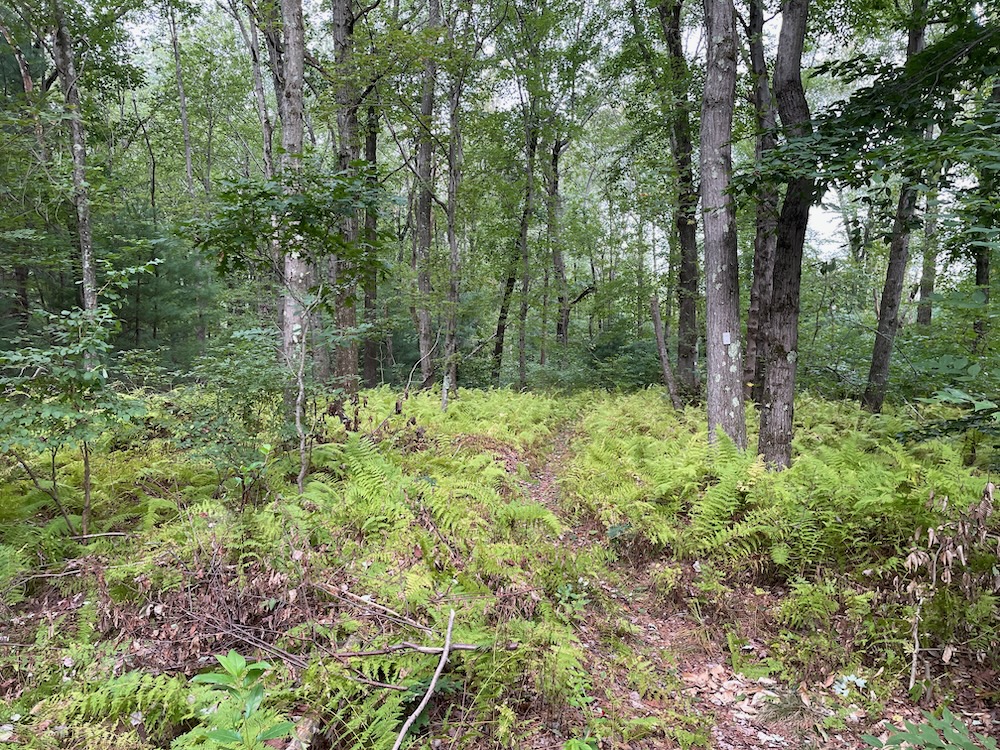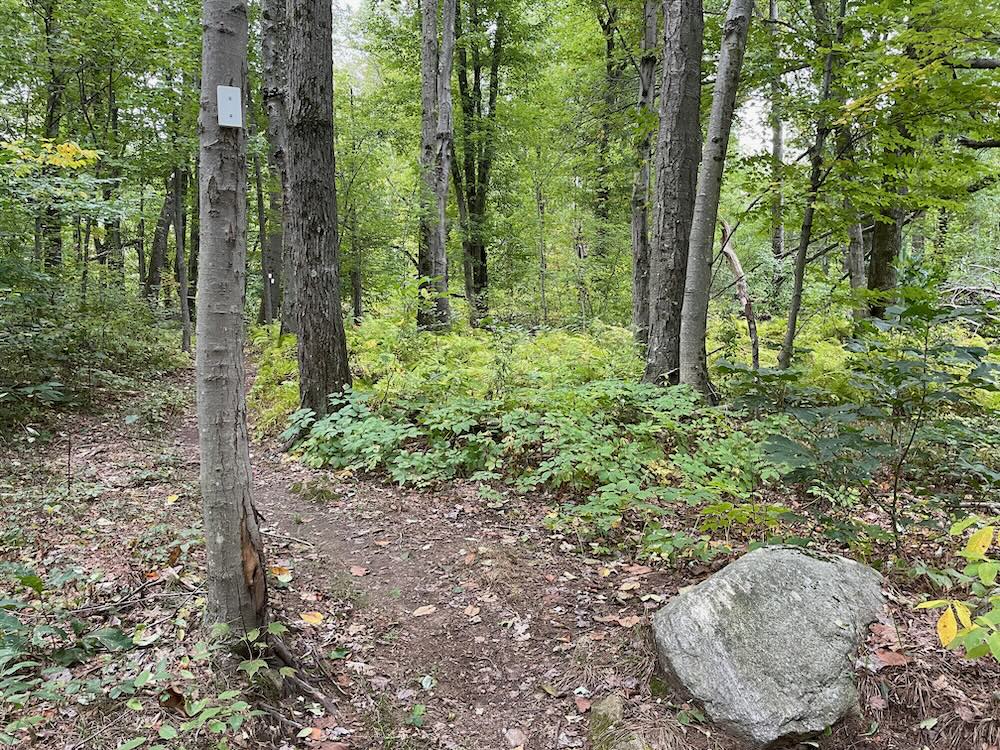 The white trail connects through to another Bethany local road, but more importantly connects to the red trails. If you are only willing to hike one trail here, make it the red, southernmost trail. It's kind of amazing how different it is from the yellow trail in terms of rock features, stone walls, tree species, etc.
There are approximately 2 miles of trails in the wooded portion of the airport property, and hiking the full red loop(s) is probably about a mile and a quarter or so. It's a fun little hike, but you really do need to keep your wits with all the twists, turns, and spurs. To reach the back end of the property, I was a little hesitant to head up the white connector past a private residence and their very active chicken coop.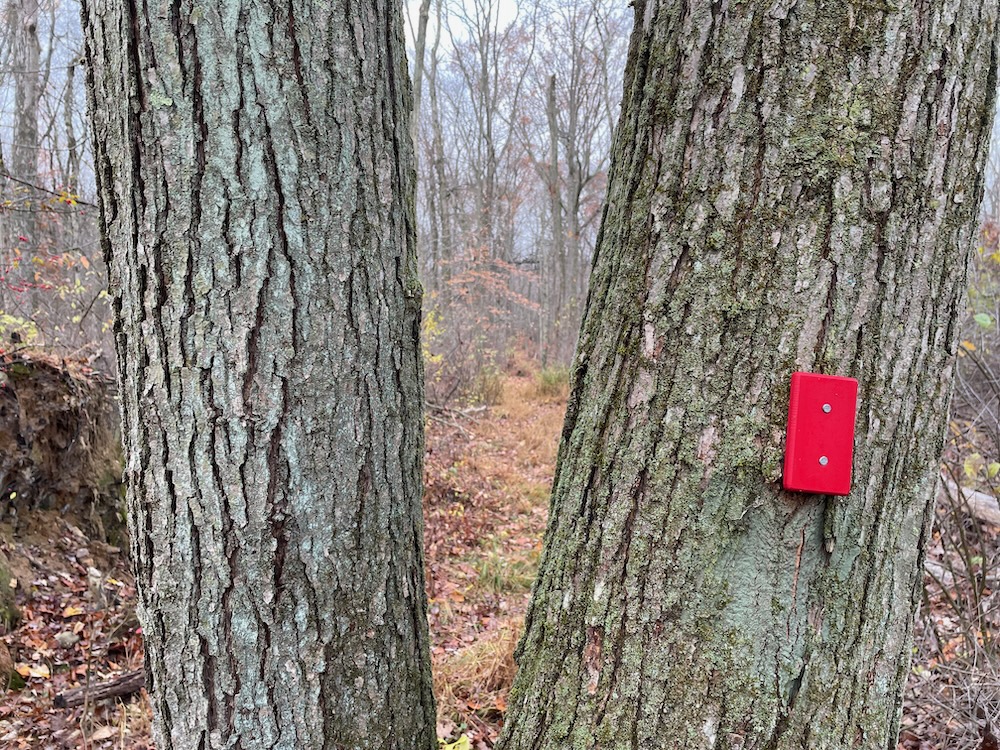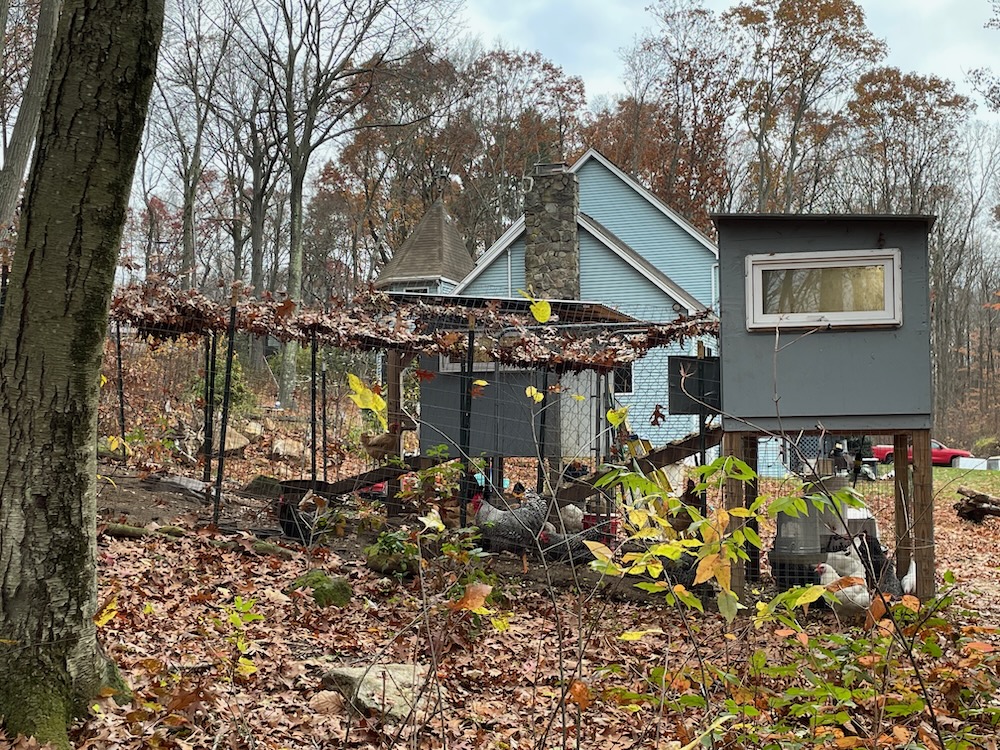 The roosters announced my arrival and reminded me that Bethany is quite a rural town. They are fenced in and clearly the homeowner knows they have a trail abutting their property. Go for it. They're just chickens.
I curled back around past some boulders and through stone walls. There's a spur loop that I was excited to take simply because it heads right towards the soccer complex where my son and his team were still warming up. I have no idea why this spur loop exists, as there's really nothing to see along it. Oh well, here's the back of the Connecticut Football Club's indoor facility: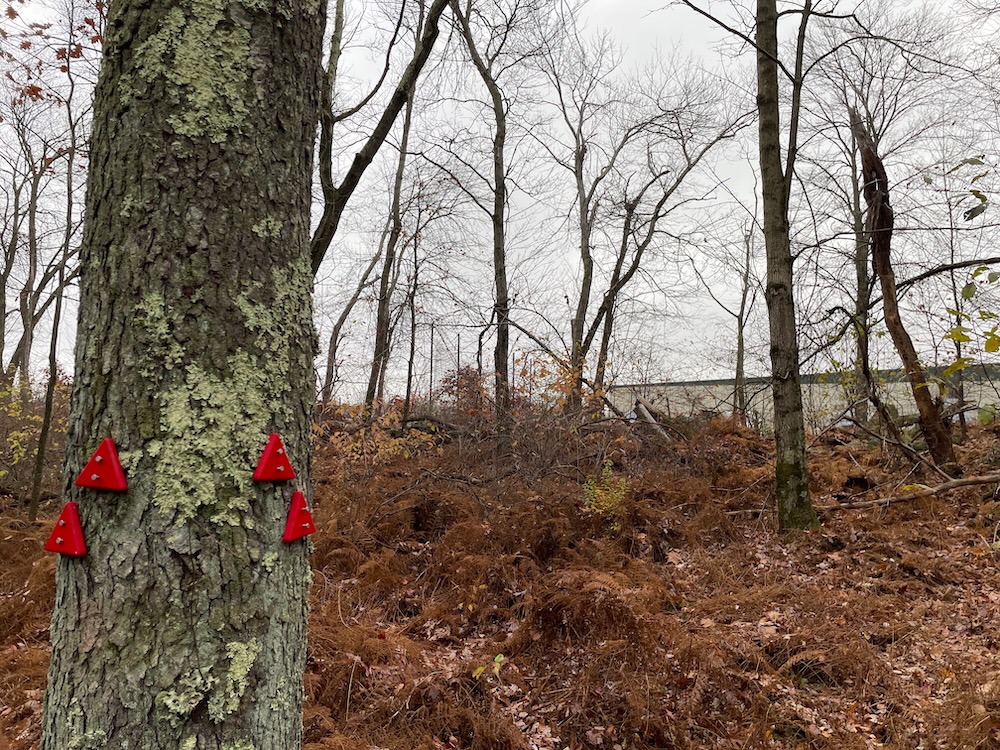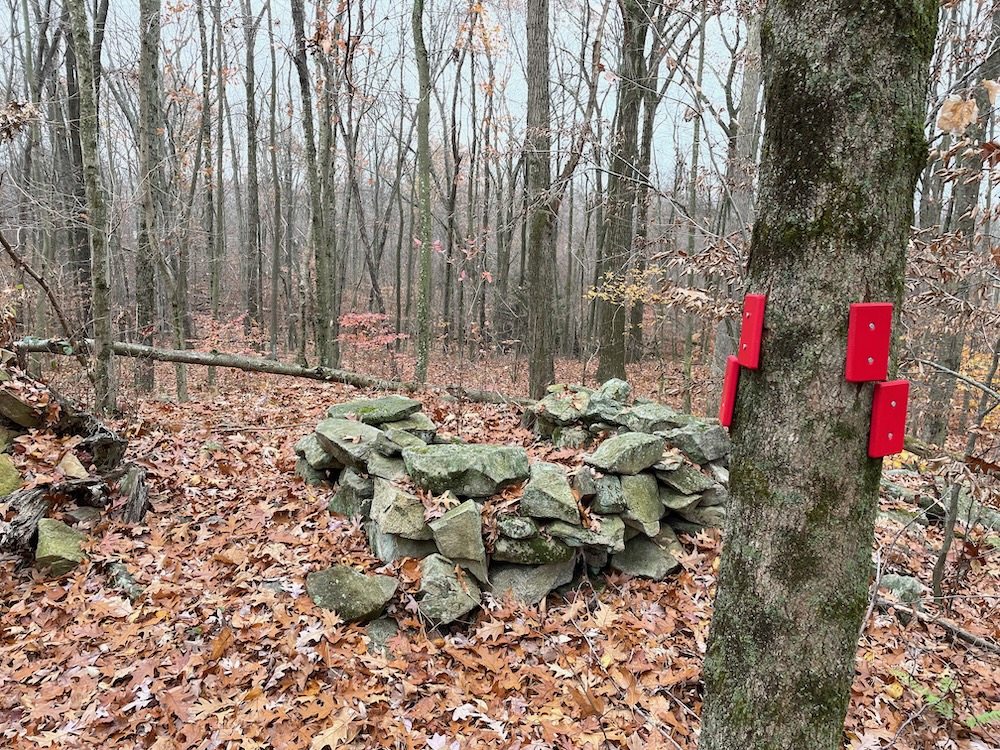 Back up and around and over some rocks and ultimately back to my car over at the old airport's field.
The locals on the streets with connecting trails are lucky. (Well, except for the tornado part.) This is, quite simply, a nice little patch of woods with a lot of trailed options. The blazing and trail maintenance is pretty high quality for this type of property, and the cool airport history makes it all the better.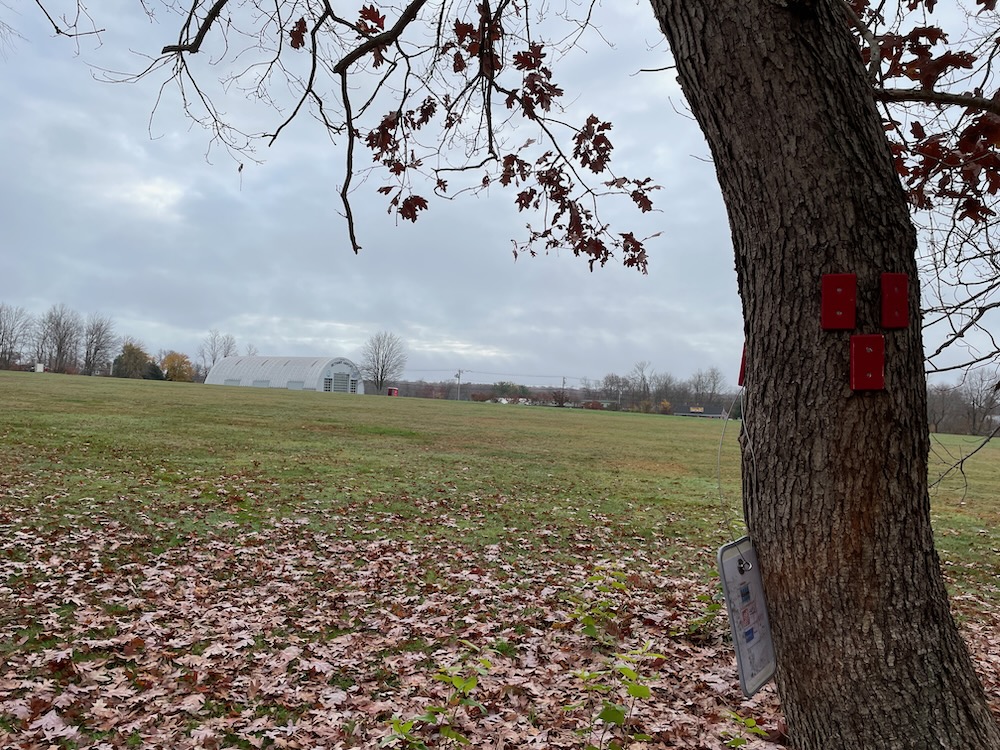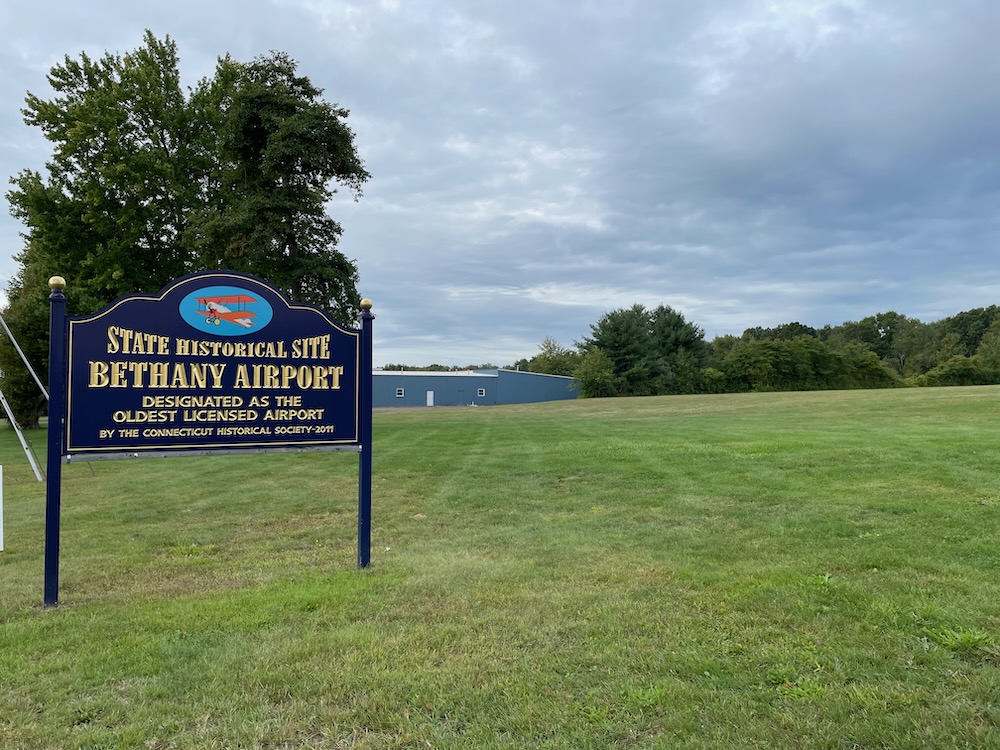 CTMQ's Bethany Town Trails
Map