Bluff Point State Park & Coastal Reserve
Groton
With no interest in doing the research, I'm going to say that Bluff Point is the only property in Connecticut where a state park, state reserve, and state natural area preserve are all contiguous and completely seamless to visitors. Bold and exciting claim, I know.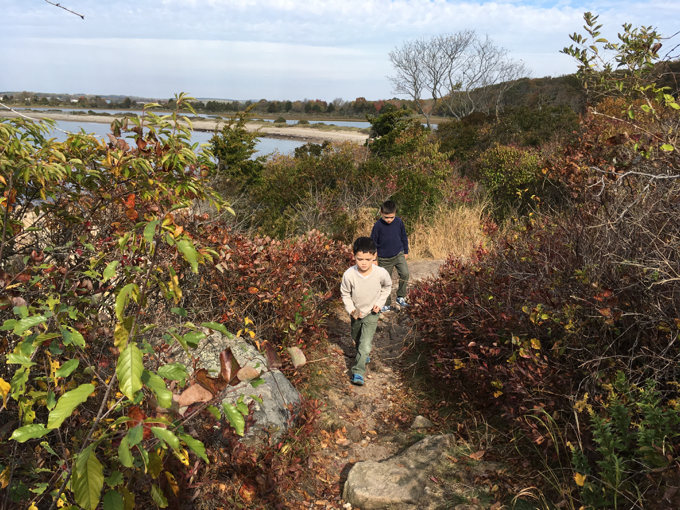 According to the state, Bluff Point is the last remaining significant piece of undeveloped land along the Connecticut coastline. As it only measures one and one-half miles long by one mile wide, encompassing over 800 acres, that's pretty sad when you think about it. But instead of being sad, let's be happy for it and for the special act in 1975 creating the reserve portion of it, disallowing any motorized vehicles here. So let's check it out with our non-motorized legs.

All Things Bluff Point State Park & Coastal Reserve
2016 TSTL Hike with the Boys
Other Bluff Point Trails
Groton X-Town Trail

Bluff Point State Park & Coastal Reserve Map
CTMQ's State Parks, Reserves, Preserves, & Forests