NwahNoir
new haven noir, Anthology Collected & Edited by Amy Bloom (2017)
I'll admit to some personal bias up front: I was pretty stoked to read this book. Proper noir is one of my favorite genres for one, but throw in the "everything takes place in New Haven written by people who are or were intimately familiar with the city" and I was all in. Not to mention author and editor for this collection, Amy Bloom, an impressive woman in her own right, was able to convince 14 other authors to contribute a short story.
This cool concept has been helmed by Akashic Books for quite a while, and they've released a ton of these noir collections for different cities all over the world. It's cool that our little New Haven got its due, and on that note, every story within contains lots of New Havenalia. It's very impressive, really, as every geographic, commercial, Yale, etc. reference – and there are many dozens – is accurate. Let's jump right in…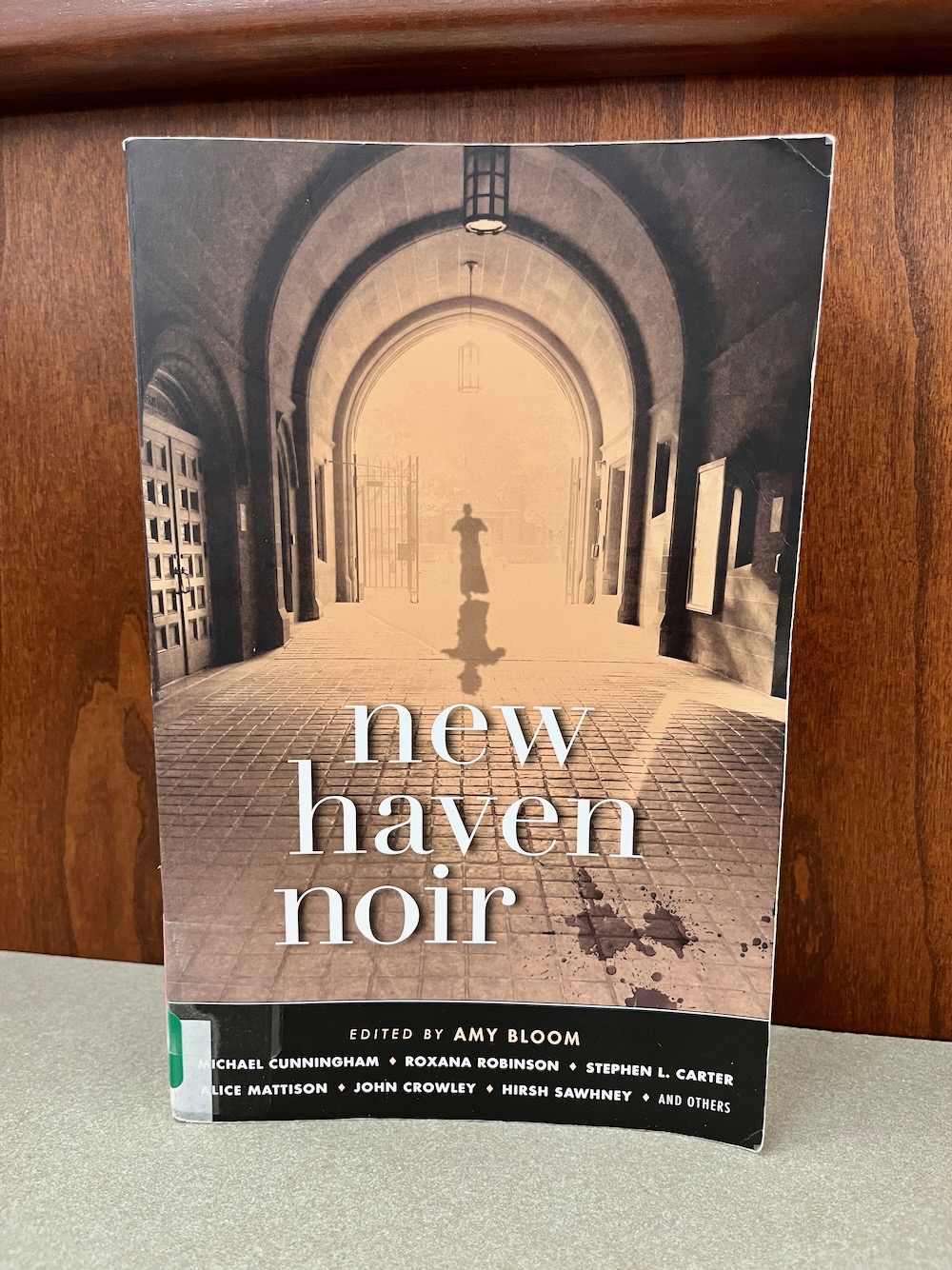 Crossing Harry
Chris Knopf
Fairly juvenile, obvious, and puerile start to the anthology. The kernel is there – homeless and (presumably) schizophrenic man, who had attended Yale, sees an eccentric man repeatedly doing an eccentric thing that piques his interest. So he investigates and what he finds is… exactly what you think it is before the reveal.
Callback
Sarah Pemberton Strong
Good story with a thud of a conclusion. A plumber gets caught up in a wealthy couple's affairs which may be progressing beyond adultery to murder. That's pretty much it, except for some reason the story winds up with a cautionary example of racial profiling and wealth class disparity. Which was weird and ham-fisted.
A Woe For Every Season
Hirsh Sawhney
I'm missing something here. Sawhney writes evocatively, but his New Haven references are as strong (Sally's) as they are tiresome ("Stale/Stalies"). And the story itself was… not "noir." Not much of anything, really – but, like the previous story, ended with an obvious lesson in race and class disparity. Of course, Connecticut has these stark borders in our cities where that's a glaring result, so maybe that's the point and maybe the bleakness of that is the noirest thing ever.
Sure Thing
David Rich
Finally. Actual noir. And a pretty good story to boot. The sexy dame, the subterfuge, the crime (modernized with mercenary forces torturing Iraqis), gambling (the New Haven SportsBook), local shout outs (Cody's Diner, Long Wharf), and coolness under pressure. I'm glad this story came when it did, as I was losing hope in this collection.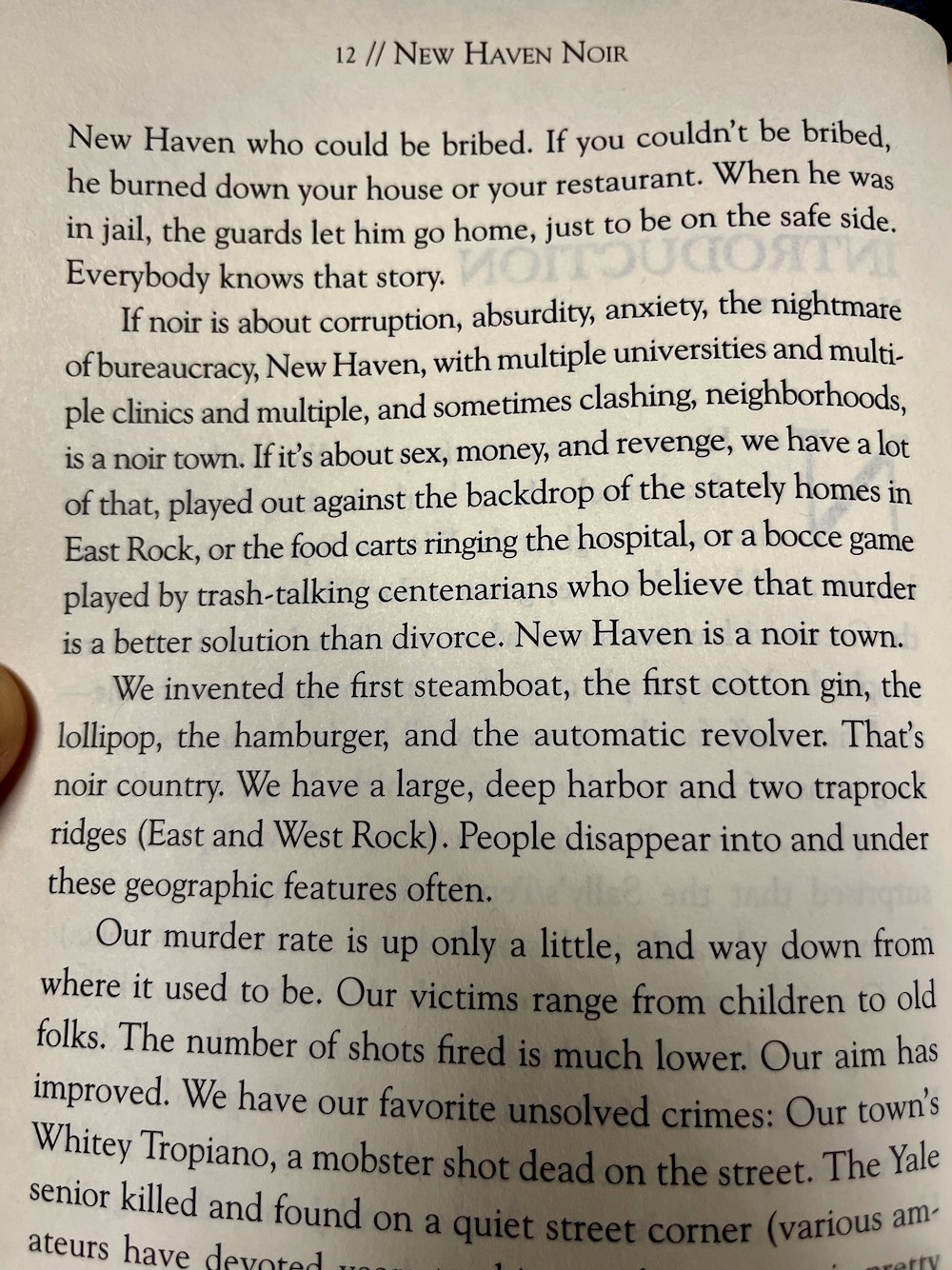 Never Been to Paris
Amy Bloom
Ms. Bloom is a good writer. She clearly knows New Haven. She put this whole book together. But… was a page missing from her story here? Protagonist is a bad PI and hangs out with some potential murder suspects and one is booked but she knows its another but that one is just allowed to get away with it because… I'm not sure. This seemed like a well crafted creative writing project rather than a story that made total sense.
The Secret Societies
Roxana Robinson
While we've moved away from what noir is to me, this is the most compelling story thus far. A writer is tasked to write the biography of a reclusive writer. It's a bit of a caper with a dash of mystery. Nothing really happens, but I rather liked the story and the writing.
The Boy
Karen E. Olson
A'ight, a'ight, another good (very short) story. A dottering grandmother with a secret past uses skills gained – oh who am I kidding. Her husband made bombs and executed hits for the mob back in the day and when some young punks try to rob her, she kills one and gives the other milk and cannoli. Very good.
Evening Prayer
Stephen L. Carter
This one escaped me. Told from the POV of a young black boy during semi-segregation, yet fully racist New Haven, stuff happens, he's terrified of hell and sinning, and loves his mom. Okay.
Second Act
Jessica Speart
I don't know what it is about these stories, but the book is due back to the library tomorrow so I'm powering through. Struggling actress at the Long Wharf Theater likes rough men and has anonymous sex and then murders a rival actress and her one night stand grinds her victim up into hot dogs and the protagonist disappears into the ether. Okay, some dark themes here, but… I guess that's the point?
The Gauntlet
Jonathan Stone
White Yale boys live off campus on Edgewood Avenue and deal with being fish out of water in a dangerous part of town. A kid from Nebraska gets jumped over and over and then fights back with his French horn and gained an "Edge" for the rest of his time at Yale. I liked this story more than most here.
Innovative Methods
Alice Mattison
The problem with this book, and perhaps it's from constraining authors to 20-30 pages, is that their endings are all generally abrupt and terrible. Almost all of them are well-written by skillful authors, and many show great promise… then they just end. Is that a "noir" thing? (No. No it is not.) Anyway, this is a very good story with an abrupt ending – but a good abrupt ending. (Vangard child psychologist with difficult child patient winds up killing the child? Maybe?)
Spring Break
John Crowley
And then there's this story which started terrible and… wound up being delightfully creepy and weird and prescient. Set in the future? I think? With Singaporean students who don't read books which the librarian takes personally and tries to murder one. Or something like that. Kids, read books. They're pretty great… even if I'm not making this particular one seem like it.
Silhouettes
Chandra Prasad
Ew. Definitely the creepiest story of the collection. More horror than noir, but you don't know that until the final two paragraphs. Lewis, a guy surrounded by beautiful half naked models all day, apparently has a thing for larger, fleshier women… and nothing will stop him from being with one. Ew. (Not "ew" about liking overweight women, "ew" in how he achieves his goal.) My favorite story of the collection.
The Man in Room Eleven
Michael Cunningham
The author of The Hours does his best Stephen King short story impression here, and does a good job of it. King's "thing" is to leave you feeling uneasy. Here, a man lives on the top floor of a hotel near Yale, but no one ever sees him. Except for the student who looked up at his window once and was left catatonic. That is all.
The Queen of Secrets
Lisa D. Gray
The last story. Beautifully written and very sad and heartbreaking story of a troubled, broken family. Not noir, not remotely noir, not even a trace of noir, but a good story nonetheless.
In Conclusion
If you know New Haven and/or Yale, this book is worth the read. The writers were clearly giving very loose direction other than "Include New Haven and/or Yale stuff." They definitely came through on that score, although poking fun at Yale seemed to be what most did as well. I'd say half of the stories resonated with me one way or another, which I guess is a pretty good score in the end.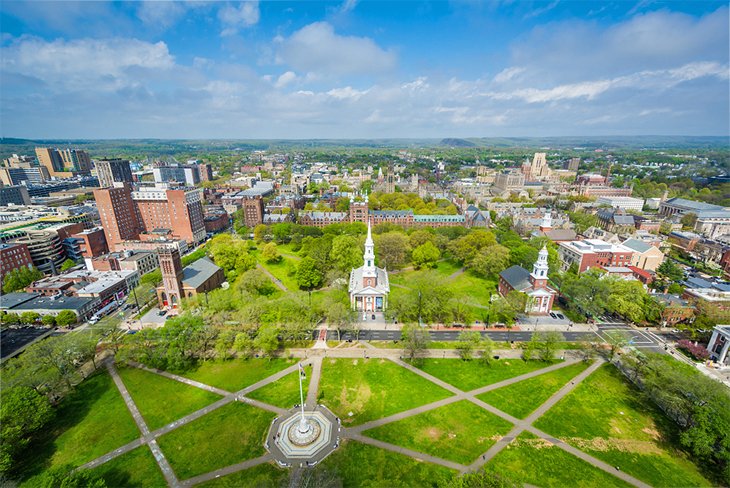 CTMQ's List and Reviews of Connecticut Books