So Noble
The Courage of Sarah Noble, Alice Dalgliesh (1952)
Not being from Connecticut, I'd never heard of this book until 2021… about 40 years later than would have been the ideal target age for it. And I don't really know if Sarah Noble is very well known outside of western Connecticut – more specifically New Milford.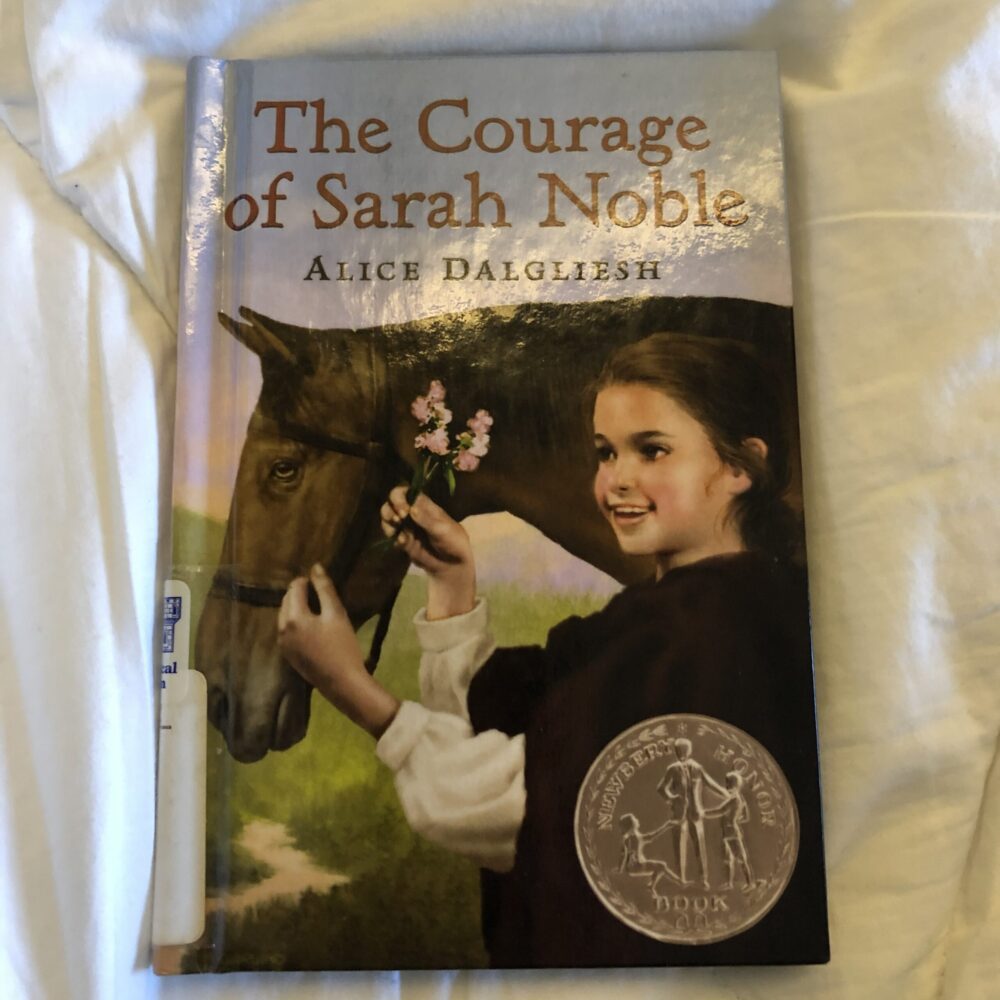 New Milford: Home to the Sarah Noble Intermediate School with its statue of Sarah Noble in the library rotunda. Heck, the New Milford Historical Society has a whole thing with Sarah Noble. Perhaps all you native Connecticutians all know Sarah? Regardless, I now know Sarah.
Sarah Noble was, according to the author, a real little girl. Alice Dalgiesh, who had a rather impressive career in children's literature, wrote, "This is a true story, though I have had to imagine many of the details. Sarah Noble was a real little girl who came, in 1707, to cook for her father while he built the first house in New Milford."
I would guess the native Schaghticoke might argue who built the first house in New Milford, but we'll gloss over that bit. Sarah's father John had purchased a plot of land from the town's earliest white settlers, more of whom were from Milford. The Nobles were from Westfield, MA and as such, had a long journey to reach their new home.
Dalgiesh notes that this story could have taken place anywhere in early 18th century colonial America. And having taken place then, and written in 1954, the story itself is has raised a few hackles among the woke. But I think some of that is misplaced to be honest. Real Sarah Noble stayed in New Milford, married there, and taught in what was probably the town's first school. Dalgiesh notes that she remained friends with the natives she met when she first arrived.
The story itself is short and straightforward. John and Sarah travel over a few weeks to New Milford. Sarah musters the "courage" her mother primed her with anytime she became frightened along the way. They stay one night was a cranky white lady and her jerky kids. The kids fill Sarah's head with tales about the terrifying "Indians" who will undoubtedly kill them.
The Nobles reach their plot and set to work. In short order, Sarah meets a gaggle of nearly naked little kids, maintains her courage, and winds up befriending them despite the language barrier. How does she make friends? By reading bible stories of course. Bible stories in English that the kids can't understand.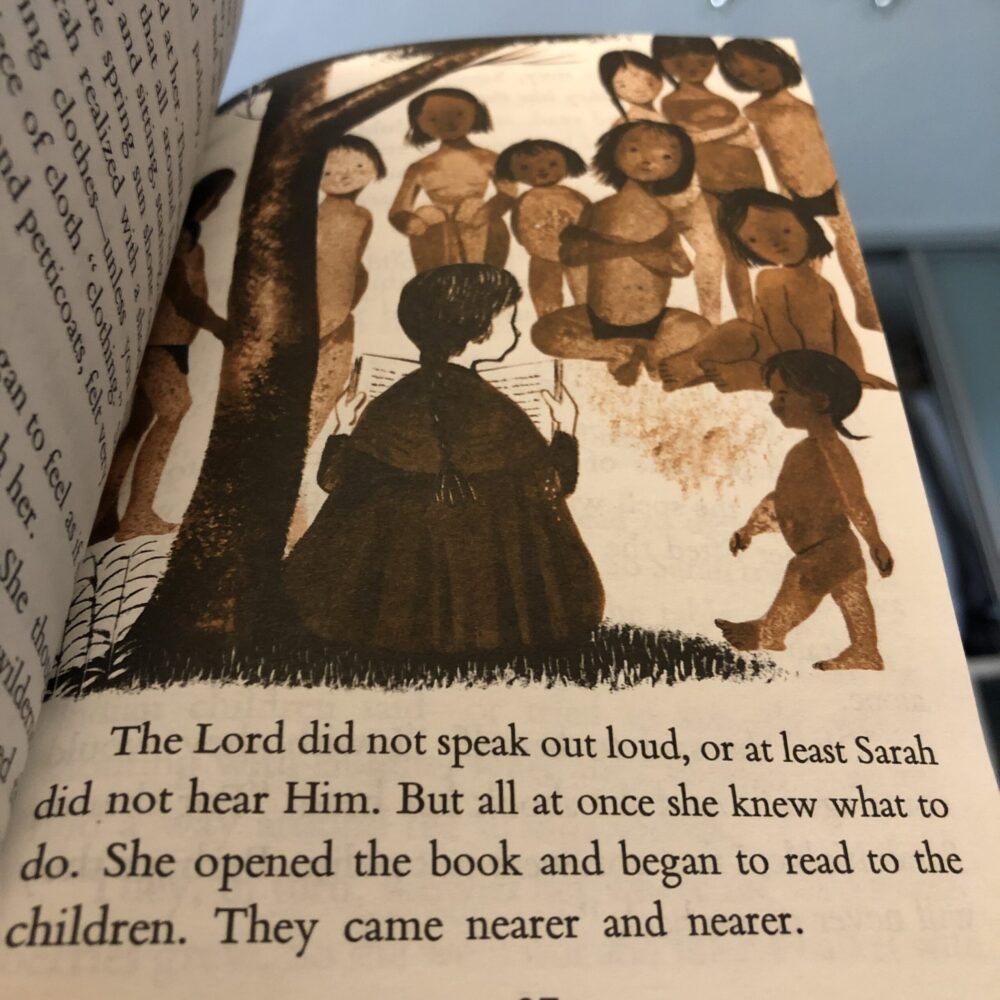 Yeah. I'm sure they enjoyed that. Sarah and John are kind to the locals and the book doesn't denigrate them in any way. However, this bit reads as ridiculous to me in 2021. And knowing that Sarah went on to be a teacher and friend to the Schaghticokes, I sort of infer she Christianized them. And yeah, that's the woke problem.
Father John leaves Sarah alone to live with a kind Schaghticoke family to go back to Massachusetts to bring the rest of the family to the newly built homestead. Sarah learns many things and adopts many of the native ways during this time. She learns that moccasins and loose-fitting clothes are more comfortable than her Puritanical dresses and such. Good for her.
Until her mother and siblings arrive and she's meant to feel guilty and primitive for her new clothes and has to change into her old impractical dress. Oh well, she tried.
The Courage of Sarah Noble was (is?) used in schools for decades. It's a very straightforward and simple story of friendship and acceptance – or as much as one could handle in 1954 America. Sarah and John are cool with native people, culture, and customs. They respect the Schaghticokes and gain knowledge and assistance from them. So in the end, I think the book is fine and since it's apparently very important to New Milford, I'm team Sarah Noble.

CTMQ's List and Reviews of Connecticut Books