100% Missed Shots
Brewbury, Middlebury
August 2022
Connecticut breweries located along linear/bike paths have become a thing. There are several now, and many play up the relationship between craft brewing and bike riding. I'm happy to be the one to tell you that Brewbury in Middlebury is right along the Middlebury Greenway!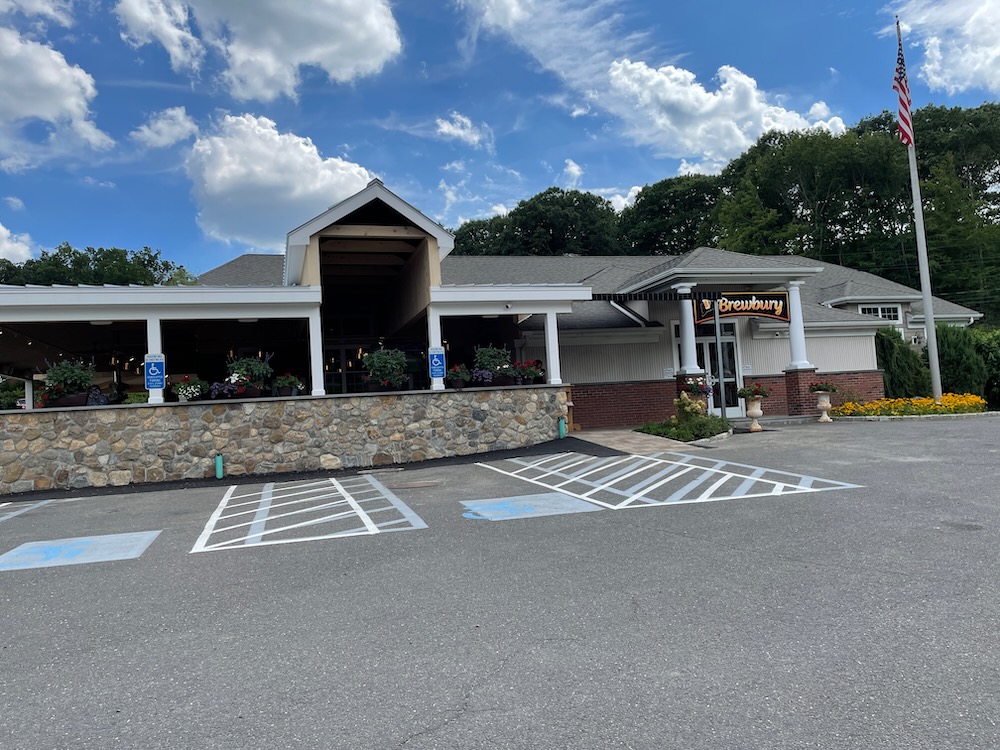 While that fact isn't remotely funny, it strikes me because no one ever talks about the Middlebury Greenway when they talk about Connecticut's dedicated bike paths; perhaps because it's more of a sidewalk along Route 64 than anything else. It travels from Maggie McFly's, past Brewbury, and ends at Quassy Amusement Park. And that's cool!
And Brewbury itself is cool. Although the space isn't new – it was home to Juniper's Restaurant for over a decade previously – it feels new. Everything is shiny.
And it's huge. There is a lot of seating here, both indoors and outdoors. The patio wrapping around the building probably seats at least 100 people. And those people can gaze across the parking lot at Vyne Restaurant, which is owned by the same Yimoyines family that owns Brewbury.
Brewbury is kind of an "everything for everyone" type of establishment. Yes, it's a brewery which is why we're here. But it's also a full scale family restaurant and sports bar. There are 30 large TV's, all tuned to sports channels. There are video games and pool tables and all of that stuff too.
As they say, "Brewbury is about good vibes, good food and good times." They also have a trademarked tagline: Come Bury a Brew™.
I kind of hate that, but I can't quite explain why. Maybe when you keep it in mind and read their "welcome" to the brewing program, it becomes clearer: Brewing is our life, beer is our water so don't waste time drinking all kinds of other things.
Huh? I don't know the Yimoyines family at all or anything about them, but I'm fairly certain brewing is not their life. Being restaurateurs is their life. The brewing thing is just something they felt would be successful in 2022. Of course, I could be wrong.
Damian and I stopped in for lunch at the cavernous space and were immediately serviced by a very friendly and eager young manbunned man. Brewbury had only been open for a couple of months at the time of our visit, but it seemed fairly polished.
The beer program, however, was still in its infancy. They only had four beers on tap, but that was fine for me. Gimme a four beer flight please.
I wasn't expecting much for a couple reasons: Brewbury was new and it seemed to want to be a restaurant and sports bar first, brewery second. Which is fine of course, but as always, I'm here because I go to Connecticut breweries and write about them.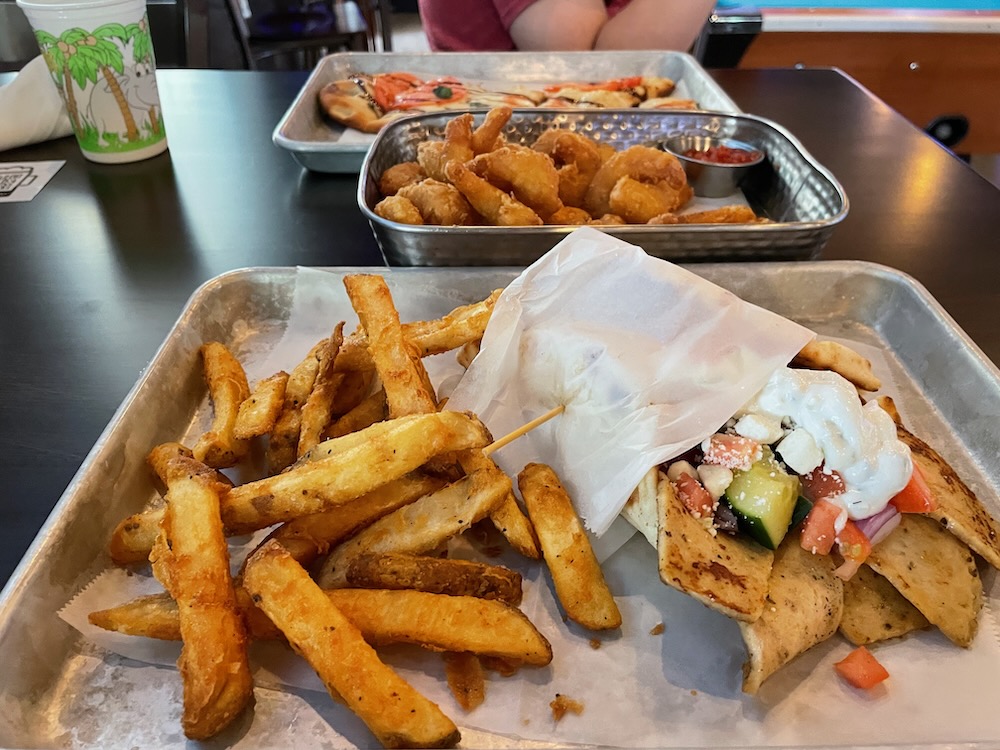 Speaking of being a sports bar first, all of the beers here have sports cliché/reference themed names and explanations. I don't know if Brewbury will keep this up forever, but they've done so through 2022. And they put a lot of effort into these things.
They are forced and absurd – almost to the point of being so ridiculous as to be charming. There are many more than four now, but you'll more than get the point with my quartet.
"From the Fourth Rope," a light 5% ABV Golden Ale. The beer was flat and forgotten the second I finished it, but Brewbury explains it thusly: Golden Ale dry hopped with Western Hemisphere hops. Enjoying This Golden Ale brings us back to the golden era of wrestling, watching Rey Mysterio jump off the fourth rope.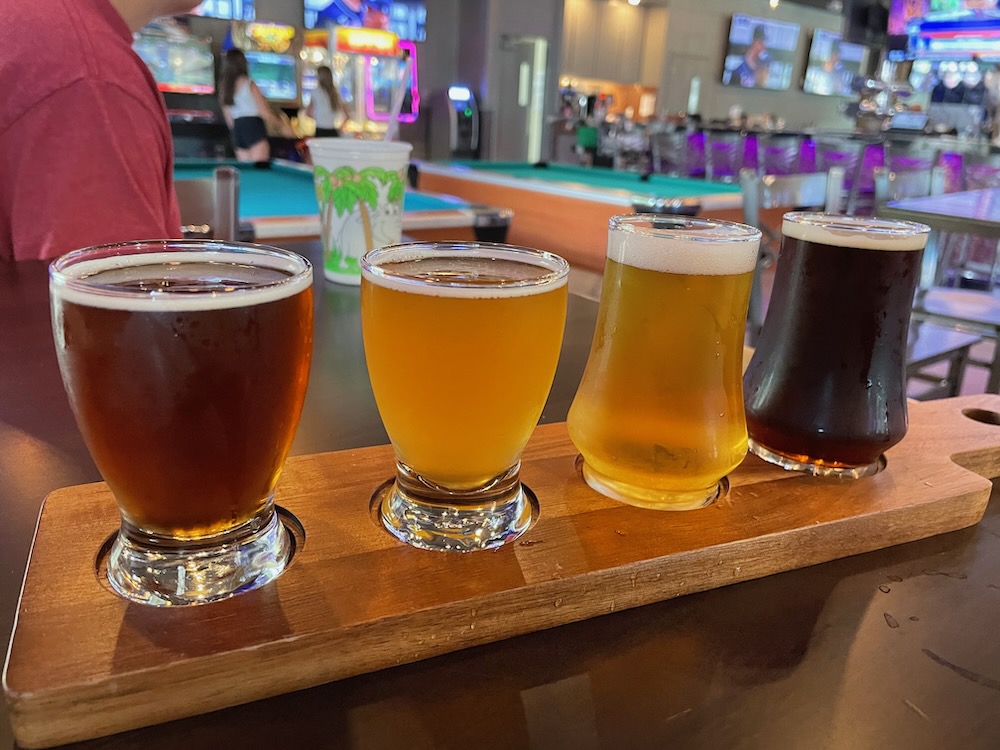 Now, I love a Rey Mysterio reference but that doesn't make the actual beer any better. Our food came and we dug in. Some kind of flatbread, some fried shrimp, and chicken gyro. It was all pretty good.
Up next was the "Send it in Jerome Amber Ale." This place is old school! Golden ale! Amber Ale! What's next, a Pale Ale and a Robust Porter? (Yes… and yes.) With all their gleaming tanks, I want to believe this is an all grain brewery, but this line-up is a classic extract line-up. But no one is opening extract breweries in 2022, are they?
If you're not familiar with "Send it in Jerome," Brewbury is here to help you out: It's 1988 and the Pitt Panthers college basketball team is playing Providence. In transition the pass goes to Jerome Lane and he leaps over a defender and shatters the backboard. There is a brief pause of surprise from the commentators and then the legend Bill Rafertty [sic] hits us with his classic voice with "Send It In Jerome". Like that call this is a classic amber ale. Easy drinking and slightly malty.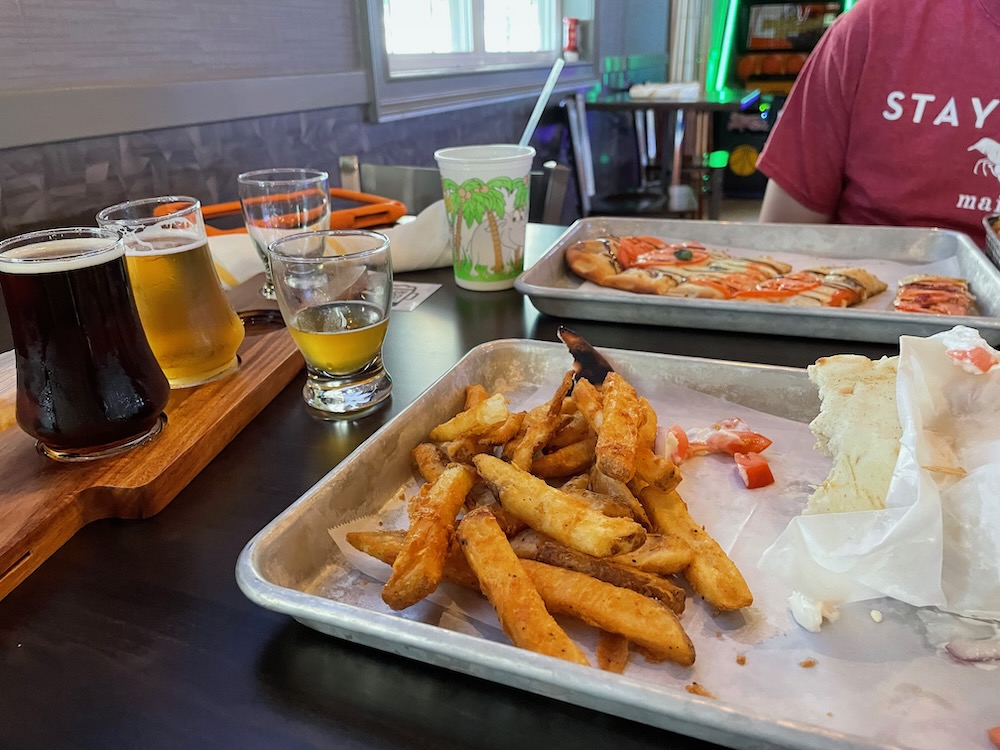 Ok. What? And how do you spell Bill Raftery's name wrong? Pitt? This is Connecticut, buddy. So when we think of Pitt basketball, we think of "Got a mismatch! Walker on McGhee with :04, Kemba Walker… step back… Walker… CARDIAC KEMBA DOES IT AGAIN!" Ahhhh, that never gets old.
Did I say old? My text to my friend about this beer was, "the amber tastes like dust." Enough said on that one.
"Always bet the over Pale Ale," the third 5% ABV beer in a row. I dunno, man, this is really sounding (and tasting) like extract beer to me. The beer's name is not good advice and I'll spare you the explanation – what's that? You want to know how they twist that into some beer reference? Ok…
Pale ale full of flavor, hopped with citrus & mosaic. When watching sports we always root for the excitement of the game. It is never fun watching a low scoring affair so when it comes to betting on sports we Always Bet the Over. More points = more fun. This beer embodies just that. More Fun.
Clearly. The porter here is called "Octopus on the ice": Nothing like a Hat Trick in hockey. The tradition in Detroit of throwing Octopus on the Ice is one I will never forget. Enjoy this in the rink or up at your favorite barstool watching on one of the many TV's at Brewbury.
There's just no way they can keep this tradition of tortured sportsy beer descriptions in Middlebury alive. I remember nothing about either the pale nor the porter, which means they weren't awful and they weren't very good. They were just boring.
But Brewbury is not boring. America has a long tradition of large, loud, and shiny sports-themed restaurants and bars. Brewbury is no different from any of a dozen you can think of. They try to have the appearance of a more upscale food menu, perhaps to offset their downscale beer program. I don't know.
The tap list has expanded beyond the four I tried, and they have had some time to sort out what they want to do now, so perhaps the beer is better. Brewbury is family friendly and is a rather attractive space – two things I really appreciate.
People aren't coming here for the beer, and that's fine. That's where we're at. In the past, opening a brewery was a big to-do. Now? Now it's just part of a business model on equal or lesser footing with food, theme, and entertainment.
Good for Brewbury for going for it. After all, "you miss 100% of the shots you don't take, Wayne Gretzky" – Michael Scott.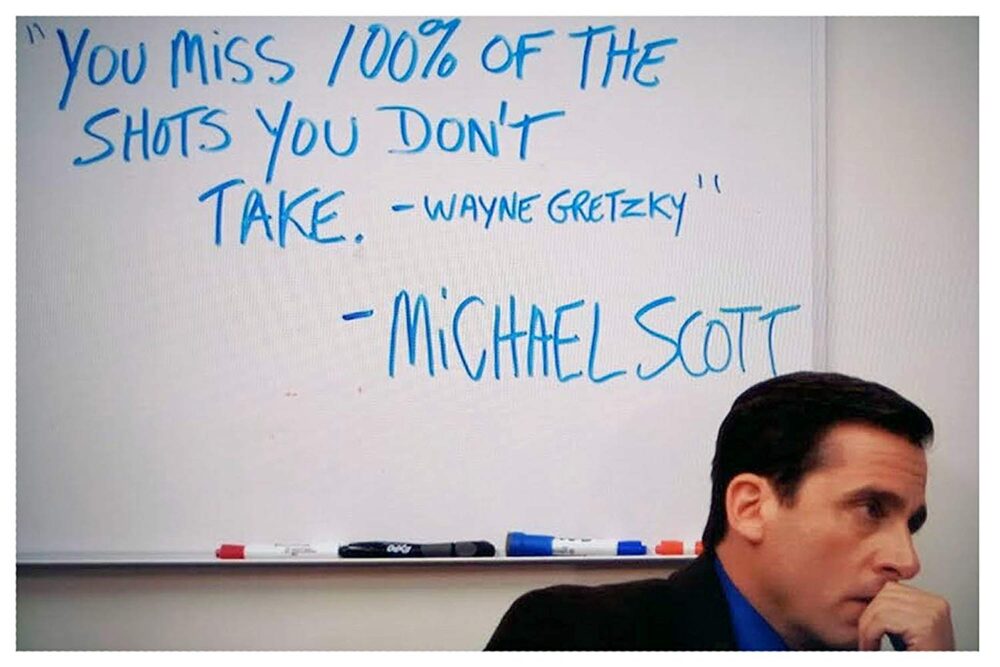 Brewbury
CTMQ's page on CT Breweries and Brewpubs