In Caius You Needed Another Brewery…
Caius Farm Brewery, Branford
June 2023
This here website you are reading was born in 2006. A time when the Connecticut brewery scene was… nearly barely there. I've been able to chronicle the meteoric rise of the industry; from the handful of breweries "way back then" to the peak around 115 in operation just before the 2020 pandemic kicked in. Now, in 2023, we're creeping back down towards double-digits again, and openings have slowed to a crawl.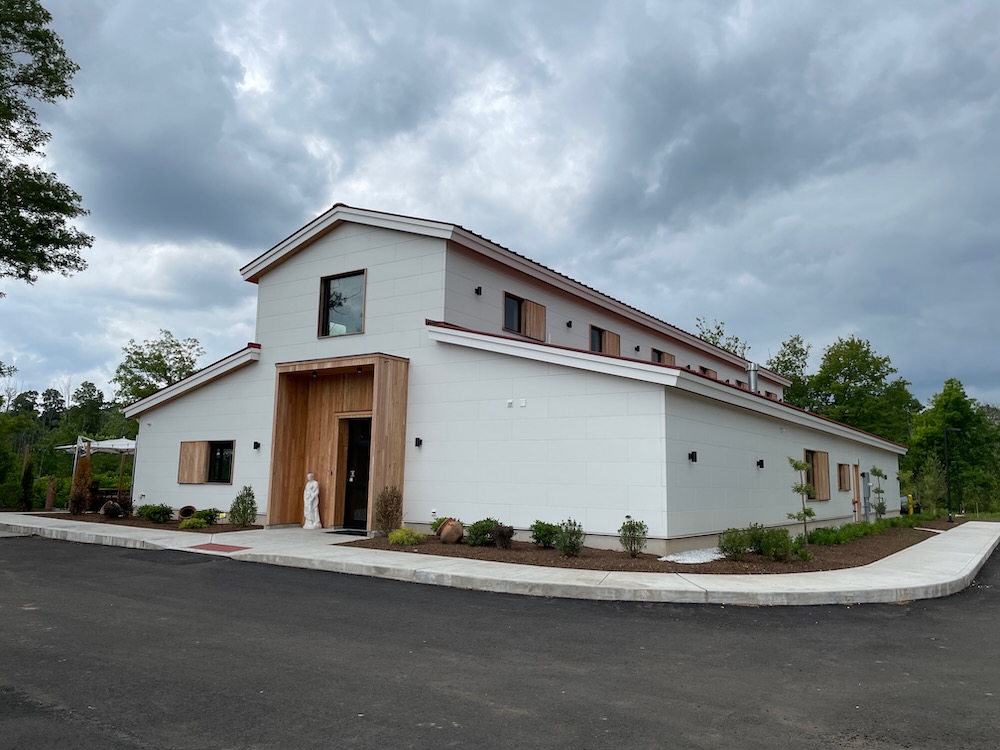 Caius Farm Brewery opened in March 2023 – the first such happening since… Rule of 3 Brewing opened in August 2022. In fact, only a few came online in 2022. A far cry from the heady days of 2014-15 when new breweries were popping up every other week. I believe we are firmly ensconced in the Great Connecticut Brewery Slowdown. I wouldn't say that the empire is crumbling… but… yeah. The empire is showing cracks.
Not quite at the Fall of the Roman Empire level, and heroes are still rising up with gleaming new ground-up breweries like Caius Farm in Branford.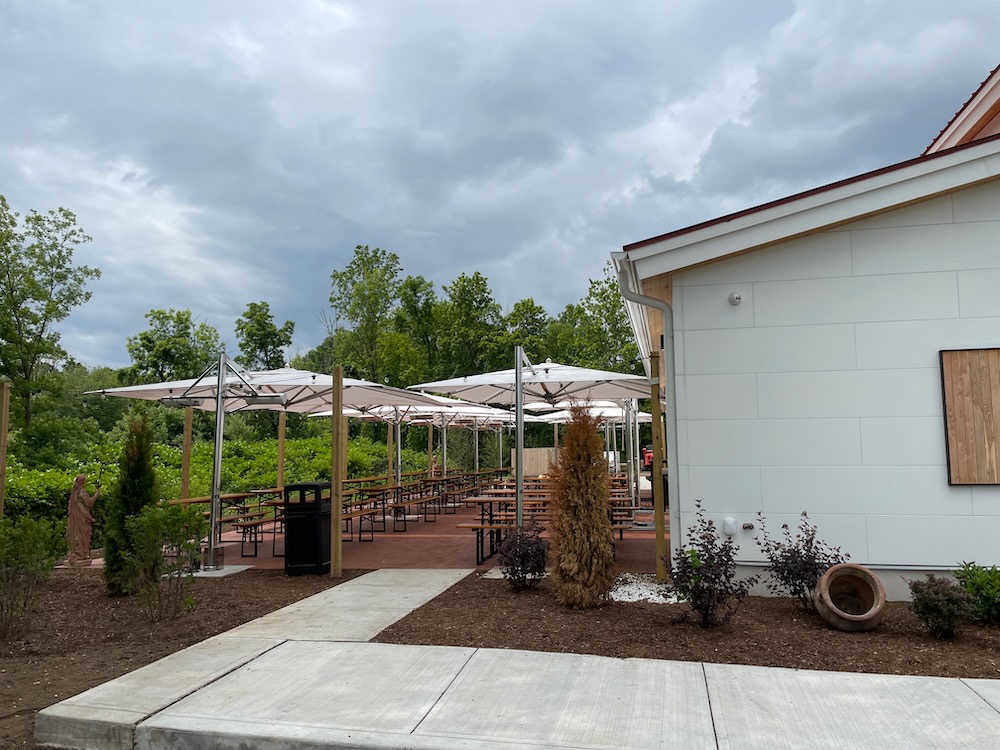 A town where one brewery fell in February 2023 (DuVig Brewing Company), this one opened a month later. If it sounds like I'm trying to work in some ancient history angle here, that's because I am. The problem I'm having is that I don't know anything about ancient history so I'm failing miserably.
I'm certainly no Caius Mergy. A dude so sure of himself, he named his brewery after himself. Chapeau.
While this is fairly common – heck, the departed DuVig was a portmanteau of the owner's surnames – it's almost always last names, not first names. Then again, who would even know "Cauis" was a real guy's first name in 2023? Caius originally named his future brewery In Tempore Brewing Company – The Latin translates to "In Time", inspired by how beers can create memories and emotions linked to a certain time and place – but later changed his mind.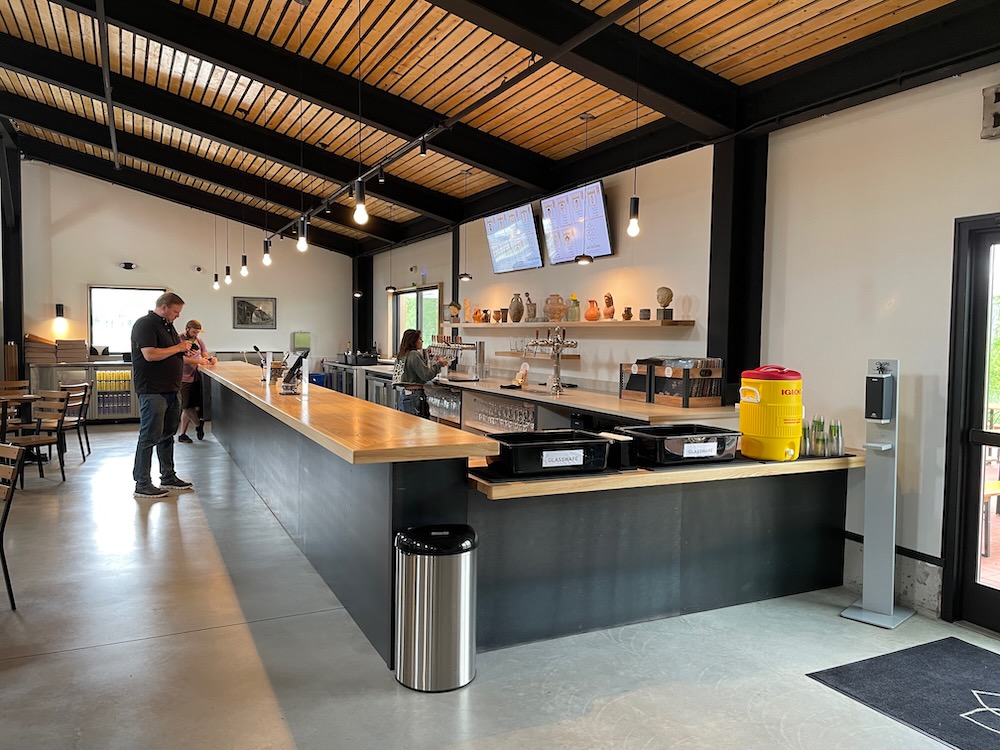 We already have an established and respected brewery in Connecticut with a tortured Latin name; OEC (Ordinem Ecentrici Coctores) which is the purposely silly "Order of the Eccentric Boilers," so good on Caius.
The brewery had a long path to opening, delayed mostly by everything the pandemic brought – supply chain issues, materials shortages, employment difficulties, human contact concerns. That type of stuff. There was more buzz for Caius Farm than any brewery in the state in a long time. And probably for good reason, as Caius Mergy has some brewing cred.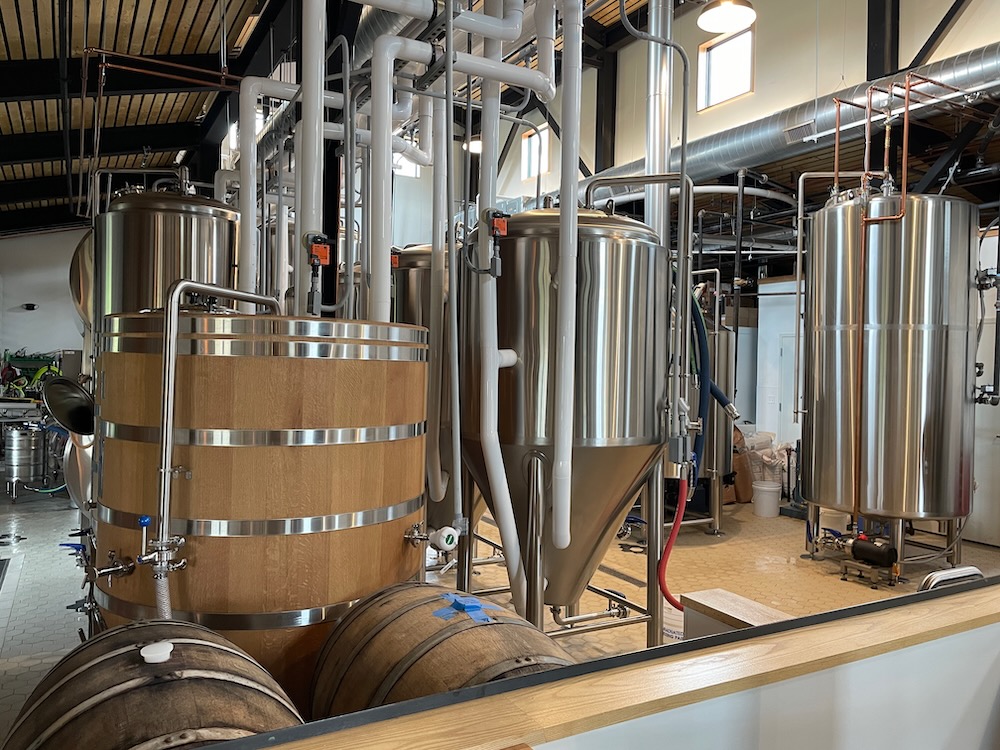 He also has history and education cred. Perhaps too much, as I'd guess that exactly no one who visits Caius Farm has any freaking clue what all the Roman imagery, beer names, and symbolism mean. Or that the Greek words on the tee-shirts, "Soma, Psyche, Nous, and Zythos," means "Body, Mind, Soul, and Beer."
Our founder, head brewer, and owner, Caius Mergy, found his love for beer during his final year at Middlebury College in Vermont, where he studied Classics (Greek and Latin language). While writing his thesis about Marcus Aurelius, he visited various craft breweries in Vermont where he became obsessed with brewing and fermentation science. He spent as much time homebrewing with his roommates and reading any brewing textbook he could get his hands on, as he did finishing his undergrad work. This passion continued while he obtained his Masters in Classical Archaeology from the University of Oxford, UK.
Hey, shout out to him… a couple impressive yet useless degrees that he's actually imparting a bit into his profession. A true unicorn.
And the brewery itself is a bit of a unicorn – opening at 11 AM on the weekends! I arrived at exactly 11 and was the only customer for my first 15 minutes. I consider this perfect, and I loved Caius Farm immediately. I noticed the Roman basilica style barn and – just kidding. I had no idea that the building was in the Roman basilica style.
Probably because you'd have be high to think that. There are no arches, columns, naves, or aisles here… but I guess part of the definition is "multifunctional building" and this is in fact that.
I should note that a lot of the background for this page comes from a Caius press release that is so bad it's good… here's a small snippet:
At Caius Farm Brewery, the unique and much anticipated range of craft beers collides with both local and global historical perspectives. Mergy reveals a tapestry of cultures through the flavors of his craft. With a master's degree from the University of Oxford in Classical Archaeology, degrees from both the Master Brewer program at the Siebel Institute in Chicago, and the Doemens Academy in Munich, Germany, and professional brewing experience in California, Mergy combines his passions, expertise, and experiences, bringing back to his home state of Connecticut. Caius Farm Brewery is set to become part of the unique heart and soul of the Connecticut shoreline and destination for beer lovers in all of New England. While the area has so much to offer, there is nowhere else quite like it, it's unprecedented.
Maybe that reads better in the original Latin.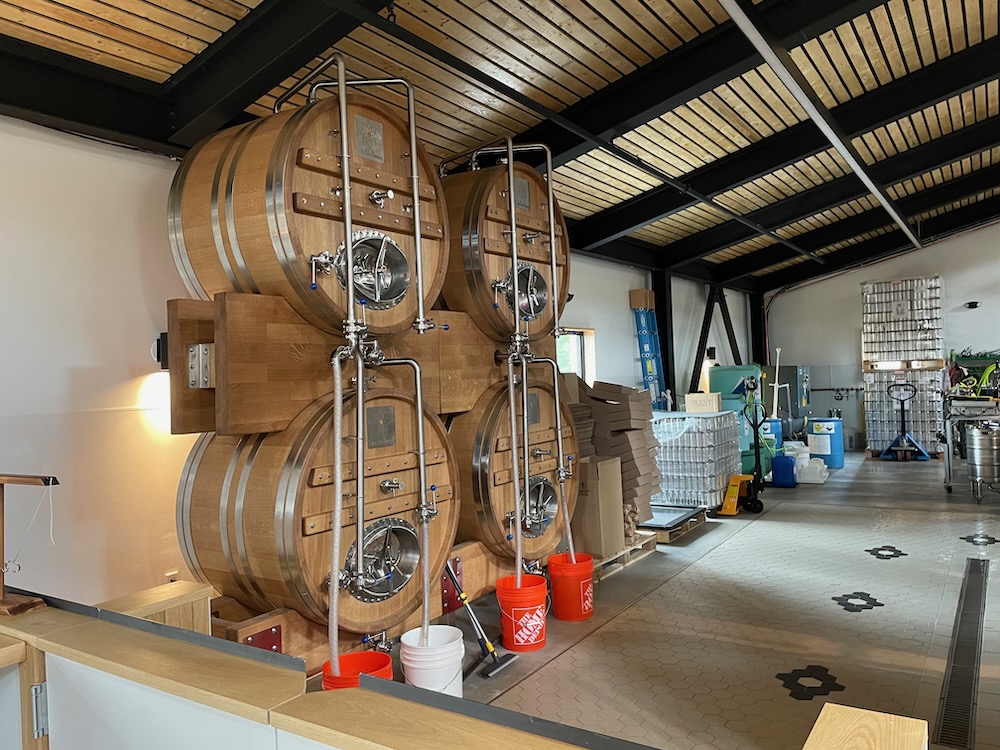 Okay, so this place has it's thing: Ancient Roman and Greek history with a German beer garden, and American frat boy games. The bar is huge and the 6,000 square foot taproom is very attractive. In fact, the whole place is just… really nice. And Caius was sure to place his foeders1 near the taproom to show off a bit. I've no issues with that.
At the time of my visit, Caius didn't offer the typical flights, but rather short 4 ounce pours for $4+ dollars each. A bit steep, so it better be good. There are a ton of wide-ranging options on tap. They say they specialize in German styles, but also that there's a focus on mixed fermentation sour beer as well and a "huge emphasis" on barrel aging. There were several IPA's and NEIPA's and such as well.
I started with the Sappho and the Livia. A Helles and a Pale Ale. A good first test of Caius's skills at Caius's brewery named Caius.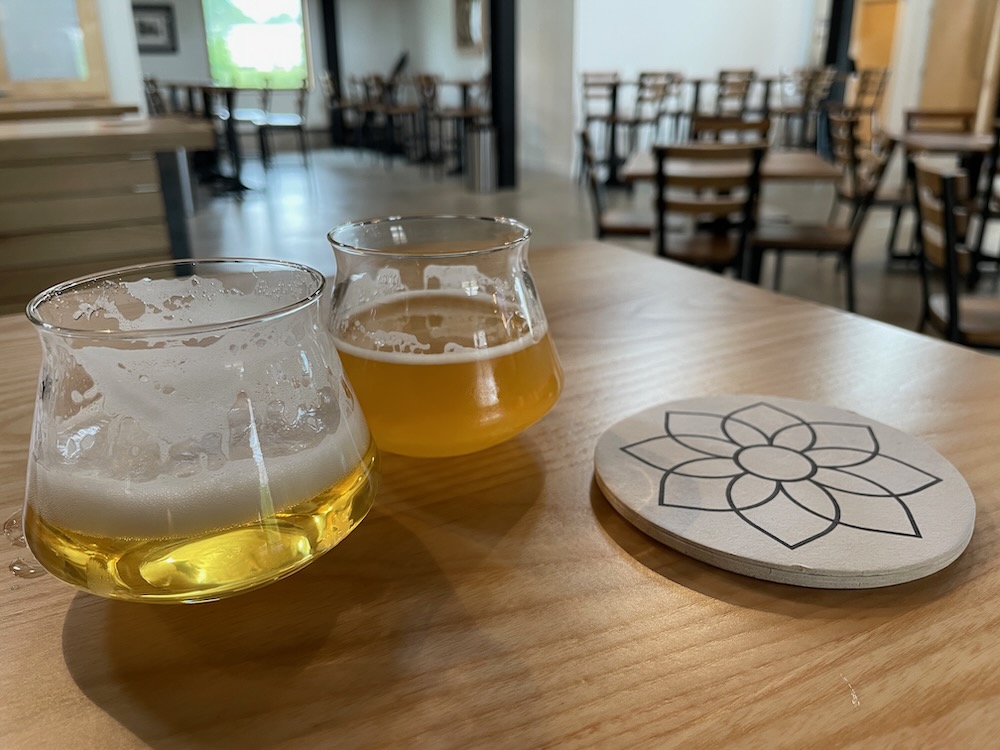 He passed the test. The Helles was clean, classic, and properly lemony cracker. Each beer description explains who the historical figure of its namesake was. I found Sappho's funny because it ends with, "she was even regarded as the 10th muse!" I love the excitement about something that… no one here, short of maybe some Wesleyan or Yale grad students, would appreciate the exclamation point.
The pale ale was not really what I was expecting, as it was loaded with Mosaic and Cashmere and was way sweeter than what I was hoping for. It was good and balanced, but my pale ale of choice is SNPA, not this. To be fair, the description was very clear in what this beer is, so this one is on me.
On to the sour and the porter – Apicius and Arminius of course. Apicius is one of a series of Apiciuses; kettle sours with different fruit additions. First, props for noting this is a kettle sour on the menu. Second, props for not not overdoing the cherry and raspberry. It was at this point that I knew Caius Mergy knows what he's doing in a brewery. The beers here are very well-made yet still a little adventurous. It's easy to whip out a kettle sour and mask any crap beer with mountains of sugar and fruit. That's not the case here at all.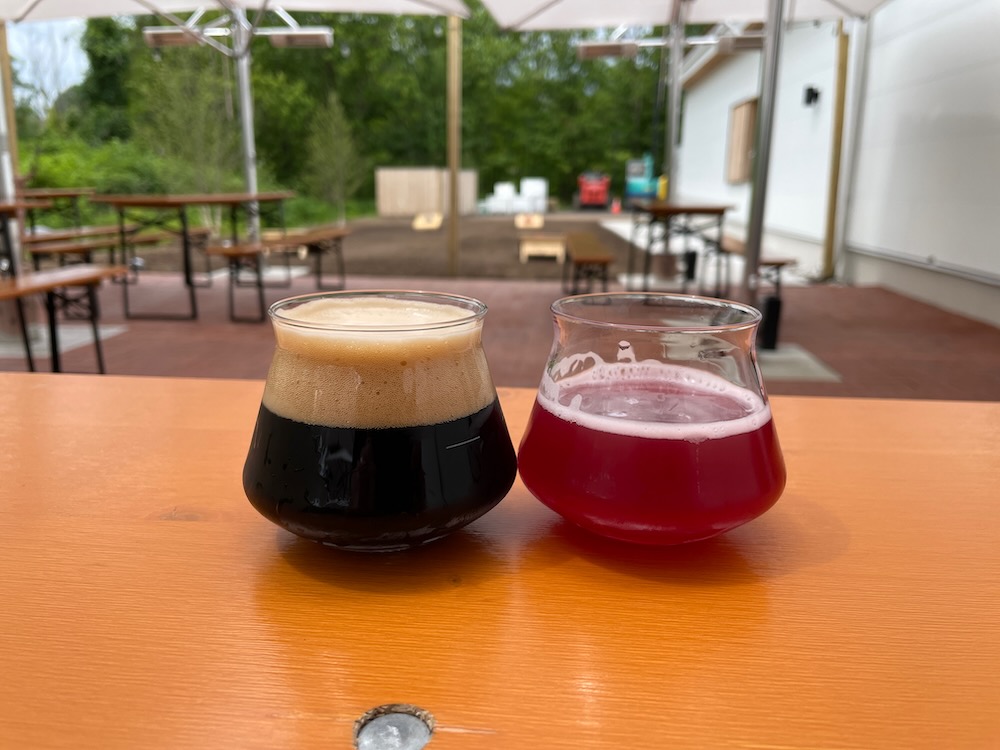 And hey, I've leared that Apicius was a "gourmand" 2,000 years ago who wrote one of the world's first cookbooks. So that's cool.
The porter was very good as well. Tasting like a stout, but going down like a porter, I am a big fan of it. In fact, based on the four short beers I had here, I'm a fan of the whole thing. I'm even buying into the Roman history thing. Sure, why not? It's not a draw. It's not a "thing." It never will be either… but it's Caius Mergy's "thing," and he stamped his name on this place, so you've got to hand it to the guy for that.
So next time you're Roman around looking for a new brewery to try, hit up Caius Farm in Branford.
1 If you're reading this page, you probably know that a foeder (Dutch) refers to a large vertical or horizontal oak barrel where wild, sour, or clean beer can be aged or fermented. But check this out. I wonder if Caius Mergy even knows this. In the early Roman Republic, foederati were tribes that were bound by a treaty to come to the defense of Rome but were neither Roman colonies nor beneficiaries of Roman citizenship. The term foederati had its usage and meaning extended by the Romans' practice of subsidizing entire barbarian tribes such as the Franks, Vandals, Alans, Huns and the Visigoths, the last being the best known, in exchange for providing warriors to fight in the Roman armies. I've learned so much writing this site.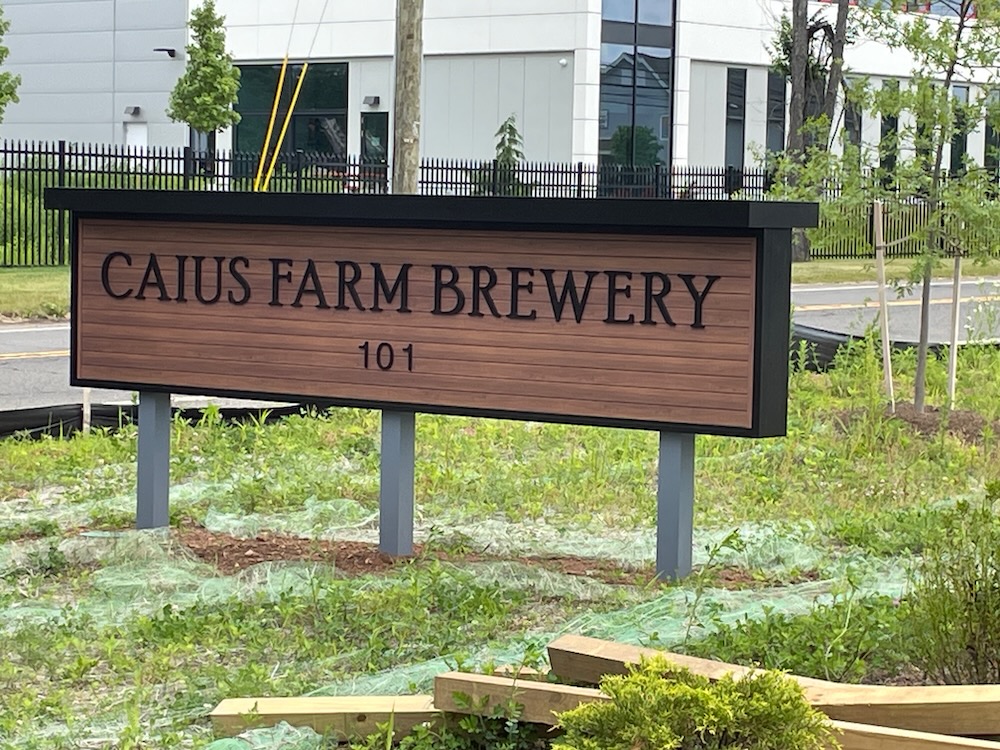 Cauis Farm Brewery
CTMQ's page on CT Breweries and Brewpubs