Everything Branford
I've been exploring and writing about Connecticut since 2006. After a decade, I began compiling CTMQ guides for each town in the state. I plan on "completing" Branford CTMQ-style… as well as the other 168 towns, cities, and boroughs in Connecticut. That is the ultimate goal of CTMQ.
If I've missed anything in town or if anything has closed or changed, please let me know.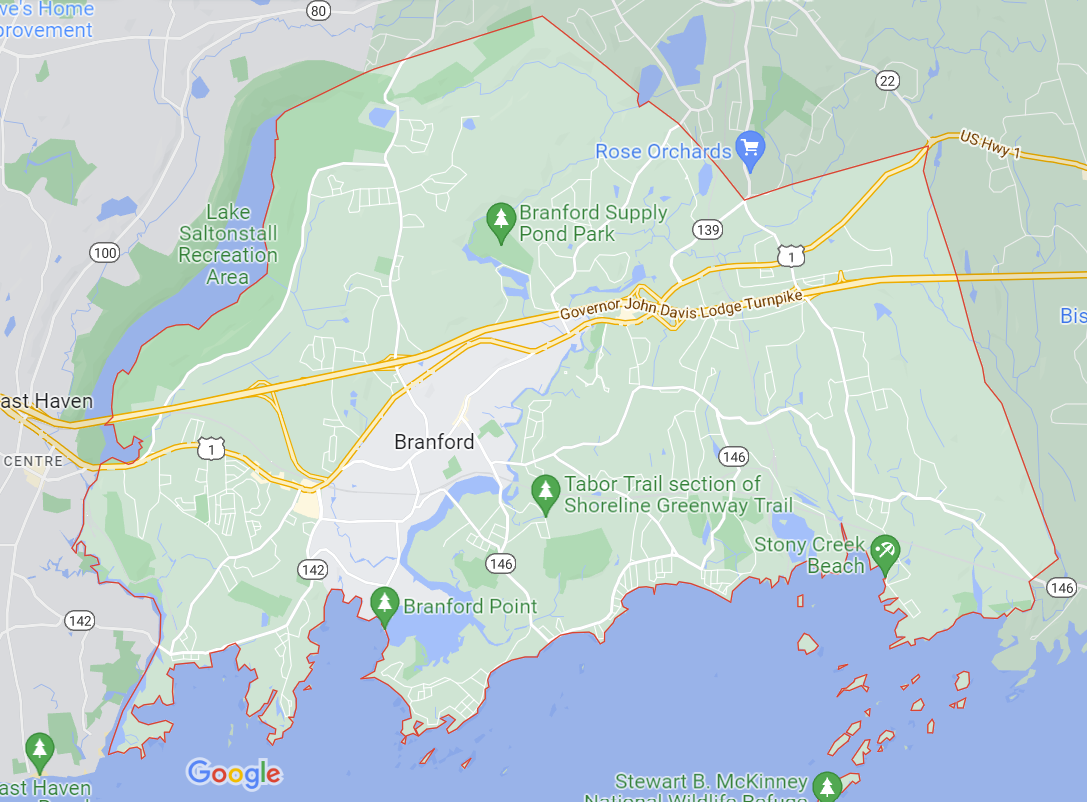 Museums
Harrison House Museum & Barn
Shore Line Trolley Museum
Stony Creek Museum
Hikes & Bikes
Branford's trail system is unique. They all blend together in a beautiful show of collaboration, so the listing below is a little different.
CFPA's Stony Creek Trails – which are a network of Branford Land Trust trails (Intro) and Branford's Town Trails (Intro). The Branford Trail is a combination as well. Just go with it.
The Branford Trail:
Pisgah Brook
North Boundary
Quarry Westwoods
Stony Creek
Pine Orchard
Indian Neck
Short Beach
Lake Saltonstall (RWA)
Beacon Hill Preserve
Brooks R. Kelly Preserve
Hoadly Creek Preserve
Lucy T. Hammer Woodlands
Pisgah Brook & Saltonstall Mountain Preserve
Short Beach Preserve
Stony Creek Preserve
The Stony Creek Partnership, Washburn Preserve, & Weil Property
The Supply Ponds & Queach Preserve
The Trolley Trail, Goss & Vedder
Van Wie Preserve
The Weis Preserve
Young's Pond & Bob's Woods
RWA Trails – Intro
Multi-Use/Rail Trails
Shoreline Greenway Trail
Trolley Trail
Food & Drink
Roadfood List: Lenny's
CT Beer Trail: Caius Farm Brewery
CT Beer Trail: DuVig Brewing Company (Closed)
CT Beer Trail: Stony Creek Brewery
CT Beer Trail: Thimble Island Brewing Company
CT Spirits Trail: AppStraw Brandies/Branford Distillery
Looking for your favorite restaurant? Here is an explanation as to why it's not here.
Everything Else
US First: Connecticut Hospice
National Champion: Umbrella Magnolia
The Interesting Thimble Islands:
Bear Island
Davis Island
High Island
Horse Island
Lewis Island
Kidd's Island
Money Island
Outer Island
Pot Island
Rogers Island/Yon Comis Island
Wheeler Island/Ghost Island
Kelsey Island
Lovers Island
Umbrella Islands
Devil's Footprint
Supply Pond Fishway
Sleepyhead
Bill Miller's Castle
Stony Creek Puppet House
CT Cool Library Tour: James Blackstone Memorial Library
CT Cool Library Tour: Money Island Library
Thimble Islands Cruise
Progressive ET Sign
Branford Wrap-Up
Completion Celebration TBD