From Heron Out…
Stony Creek Brewery, Branford
October 2015 & August 2022
Stony Creek has existed in some form for a full decade as I write this in 2022. And it has had a rather interesting and at times, stony path on their way to what they are today – a pretty darn successful taproom and brand. Some of the heat they've endured was self-inflicted… though much of it was not. Without further ado… Stony Creek Brewery of Branford.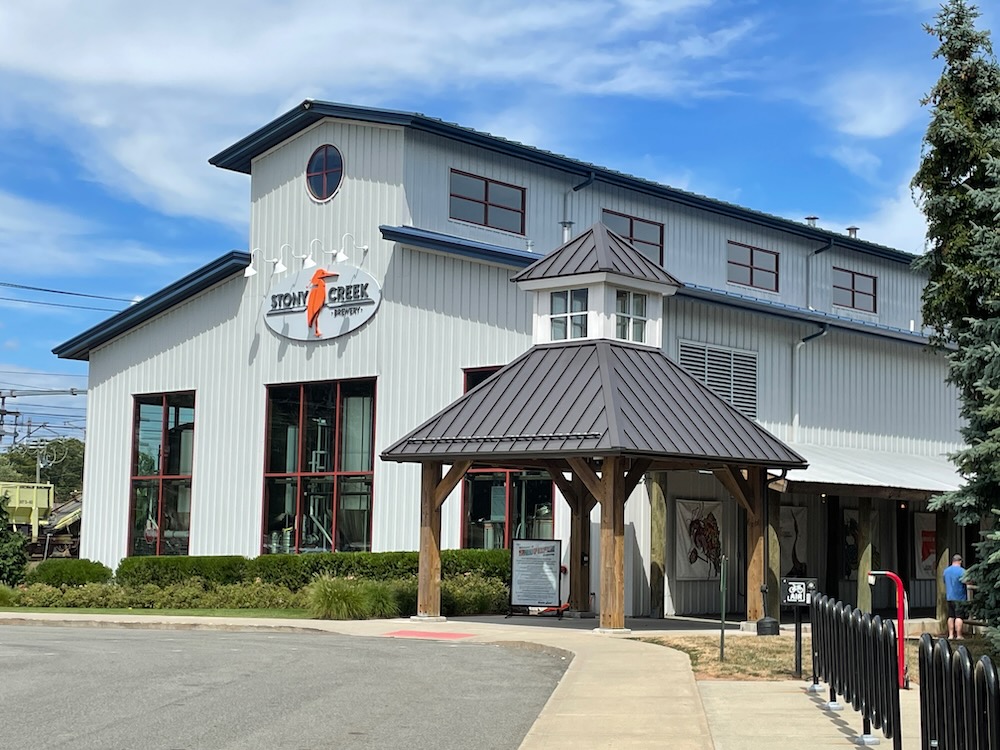 The Contract Label Years (2012-15)
Hoo boy. Y'all remember this? I do, not because the beers were memorable (they weren't at all), but because those were the years I was deeply immersed in Connecticut Beer World. Beer Twitter, Beer Facebook, breweries, rumors… all that stuff. It was an exciting time for beer in Connecticut, as those were the years the state went from six breweries to… a lot more than six.
Those were the years when taprooms were generally terrible spaces, IPA's were translucent, Citra hops weren't yet a thing, and I thought I knew stuff. Like how I knew Stony Creek was nothing but an AB InBev imprint. A fake "microbrewery" trying to cash in on the first wave of the tsunami that is craft beer. You see, Stony Creek appeared out of nowhere one day with two beers. At the same time Stony Creek appeared, AB InBev bought Goose Island and its flagship beer, the 312 Urban Wheat. 312 is a Chicago area code. Stony Creek was using 203 and 860 – Connecticut's two area codes at the time to brand their two beers. Hackles were raised, dots were connected, answers were demanded!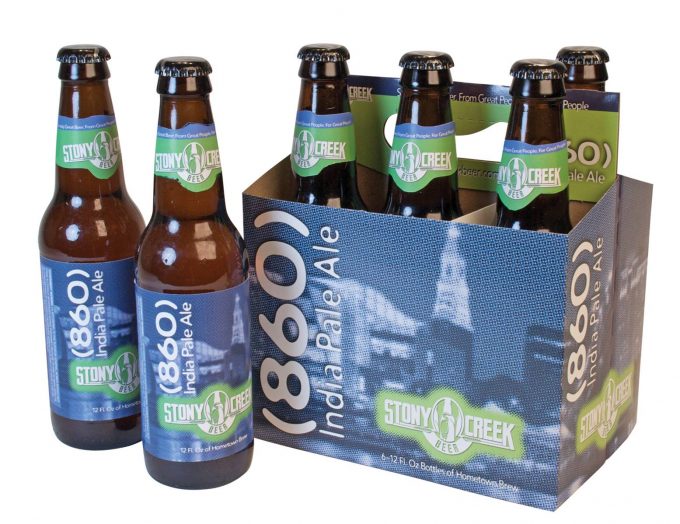 You see, AB InBev trademarked their own slew of area codes! "The company filed for trademarks for the area codes of 14 cities: 202 (Washington, D.C.), 214 (Dallas), 216 (Cleveland), 303 (Denver), 305 (Miami), 314 (St. Louis), 412 (Pittsburgh), 415 (San Francisco), 602 (Phoenix), 615 (Nashville), 619 (San Diego), 702 (Las Vegas), 704 (Charlotte) and 713 (Houston)."
The Stony Creek website at the time was all buzzwords and flash and had an age gate. No little Connecticut brewery had any of that stuff in 2012. It was clearly an AB InBev front. Clearly.
As it turned out, it wasn't at all. Yes, it was owned by locals involved in beer distribution. Yes, they brought on a marketing and sales guy from Blue Point, which had just been bought by AB InBev (Jamal Robinson, who has since moved on to New England Brewing in the same capacity), and yes, the two beers at launch were quite terrible, but no, Stony Creek was and is independently owned and operated by the Crowley family of Connecticut.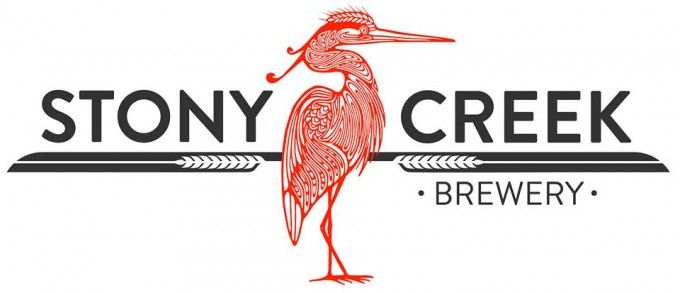 The two beers were contract brewed at Hooker Brewing in Bloomfield – a brewery that has always been more than capable of brewing good beer. The whole episode was odd and confusing.
But Stony Creek got ahead of it. They put public faces on the brewery – Manny Rodriguez, who today is Senior VP of Operations there, and Robinson – and did a ton of public reaching out. I apologized profusely for helping to foster the lies about the brewery and they announced an opening and released the plans for the stand alone new brewery in Branford.
The Early Branford Years (2015 – 2019)
One of the first things Stony Creek did was to admit that the Area Code beers were not good. In fact, the story of Stony Creek is a story of doing business right, in spite of idiot consumers. It's worth telling, I think, because it's fairly unique in Connecticut… probably because, at least in 2015, no one starting breweries had any money outside of maybe OEC and Two Roads.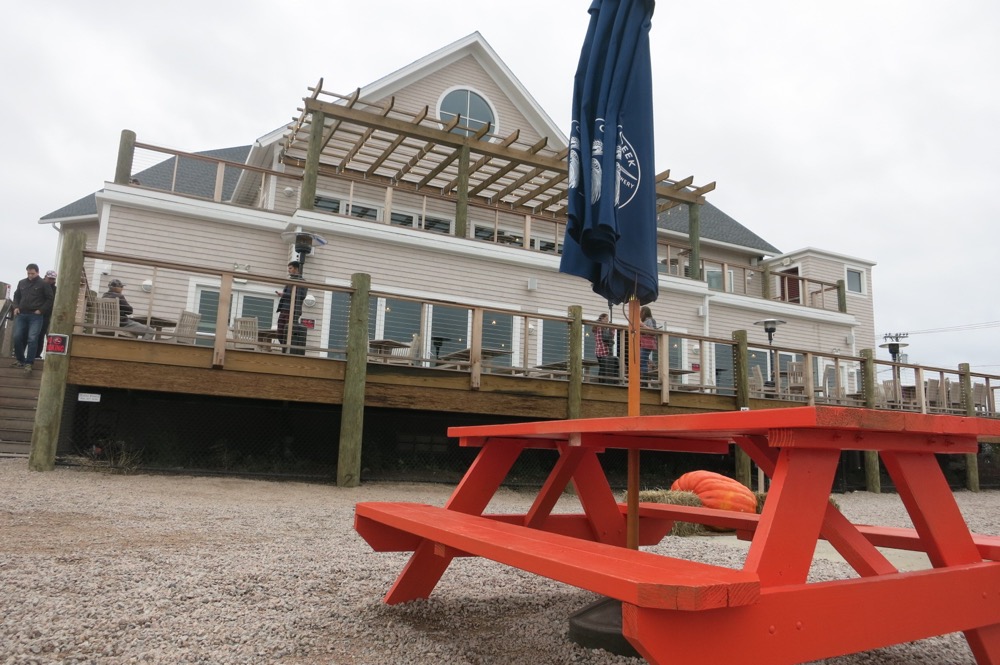 Stony Creek is owned by the Crowley family, who sold most of their shares in Dichello Distributors to plunge head first into the brewery. They knew they had to overhaul their image from the dings it had suffered from the contracted beers.
Ed Crowley, Sr. brought on experienced Andy Schwartz to sort out the beer program and be the head brewer. Andy then brought in Jamal Robinson who was quoted at the time saying, "The old brand didn't have a positive influence on the market, there weren't a lot of people who were huge fans of it. That's why we came on early — to sell the future."
One thing most people now forget is that Stony Creek tapped Good Beer Hunting's Michael Kiser to repair and build the brand. I'm not sure if Kiser is still doing this kind of work, but he was a brand strategist who helped breweries "define their identity". With Kiser's help, Stony Creek became something entirely different from what it was. They also developed the heron that stands today as the brewery's symbol – one of the most attractive and recognizable in the state.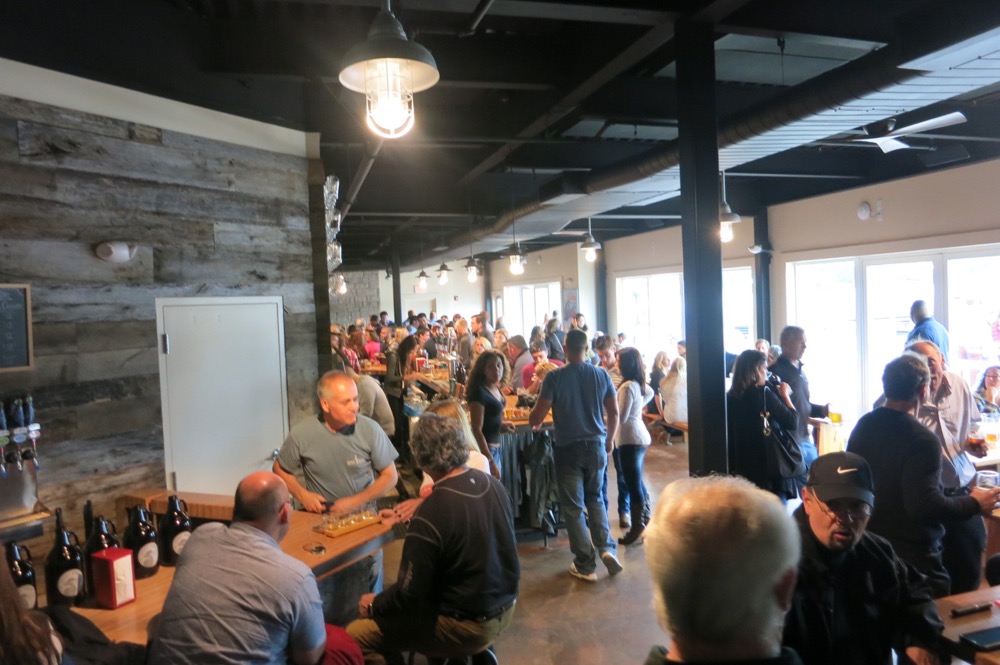 Stony Creek also became "aggressively laid-back" while working hard to get production ramped up and rolling at the brand new brewery. At the time, Stony Creek was considered huge. It's still one of the largest breweries in Connecticut and their distribution footprint has to be in the top tier as well. They put a lot of effort into their branding and image, even reaching out to me (me!) to invite me to a pre-opening tasting to show me that they'd moved well beyond the 203 and 860 beers.
The new line-up was decent enough. I had no legitimate complaints at all. And once the brewery opened in 2015, it was clear these guys meant business. The space is beautiful. It immediately became one of the most visited breweries in Connecticut and was consistently packed to the gills. I visited once back then with my wife and children on a rainy fall Saturday, and… that was a mistake. It was loud and crowded and just not a place to bring little kids. It had a fratty feel to it. The large outdoor area wasn't in use due to chill and rain, so everyone was inside.
"Great for them," I thought. "Bad for me."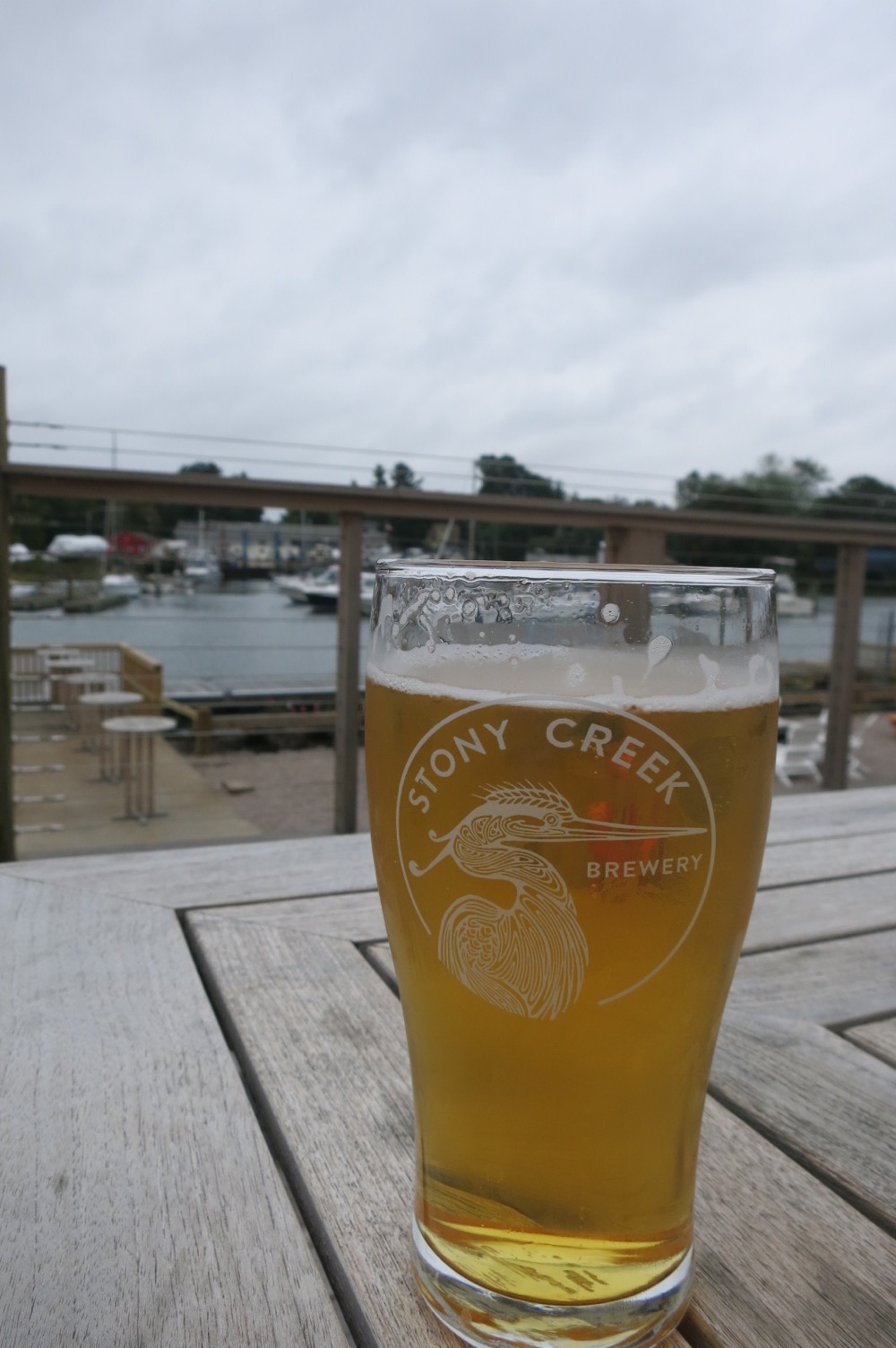 But again, the beers were decent and I couldn't deny the 30,000 square foot, $20 million brewery they'd built down in Branford was beautiful. Stony Creek was truly the first "destination brewery" in the state. You could kayak to it! Bike to it! Play games out back, sit by a fire, listen to music… all that stuff that so many breweries offer now was only here in 2015.
Enthusiasm was through the roof, and for good reason. Stony Creek had almost 300,000 taproom visitors in its first year. "This is the best thing to ever happen to this town," said one of the Crowleys, perhaps a bit drunk on his own supply and forgetting about the quarrying operation that literally built the town.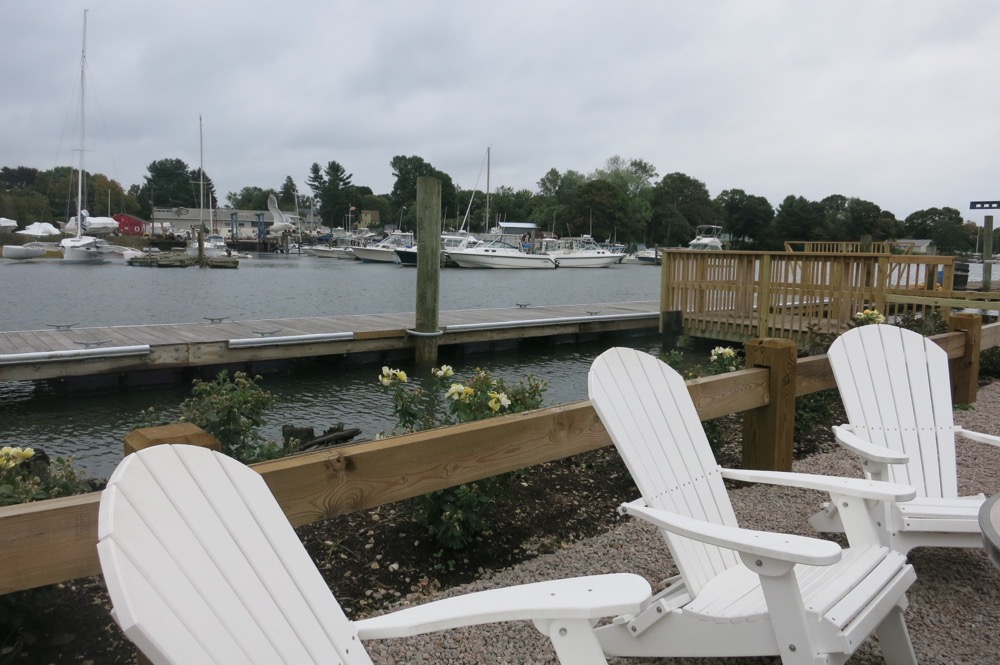 They immediately reinvested $3 million to purchase more tanks. There was talk about building out a second brewing location to meet demand. (I don't know if that ever happened.) This was an overnight success… built on the hard work of many.
So depending on who you are, you may be wondering right now what happened. If I learned one thing during my decade of Connecticut Beer World Immersion, it's that Connecticut Beer World is really, really myopic and has absolutely no self-awareness. To this day, in 2022, if you wade into the muck and slime of certain corners of social media, you'll come to believe Stony Creek is the worst brewery in the world.
Why? Because people are Cranky.
Let me explain.
Beer dudes are always right. Just like I was "right" about the AB InBev angle in 2013 – in other words, beer dudes are often wrong. Anyway, in 2017 or so IPAs were shifting from delicious translucent slightly bitter ales to sweet and citrusy high ABV beers with a soft and creamy mouthfeel. You can thank Citra hops (at the beginning) and using oat flakes in the grain bill. Almost immediately, every IPA and DIPA began to change.
Right around the same time, Stony Creek made a huge marketing push with their new line-up of "Crankies." Little Cranky, Cranky, and Big Cranky. A session IPA, an IPA, and a double IPA. And Beer Dudes hated them. I don't know if it was a vestige of the Area Code debacle or what, but the hate was real. The hate was pretty much contained to the echo chamber of Connecticut Beer World, but it was a whole thing. Andy Schwartz even spent time responding to the hate, trying to explain that his Crankies were actually perfectly normal beers and malt character isn't the worst thing in the world and the Beer Dude palate was going off the rails (it was and is.)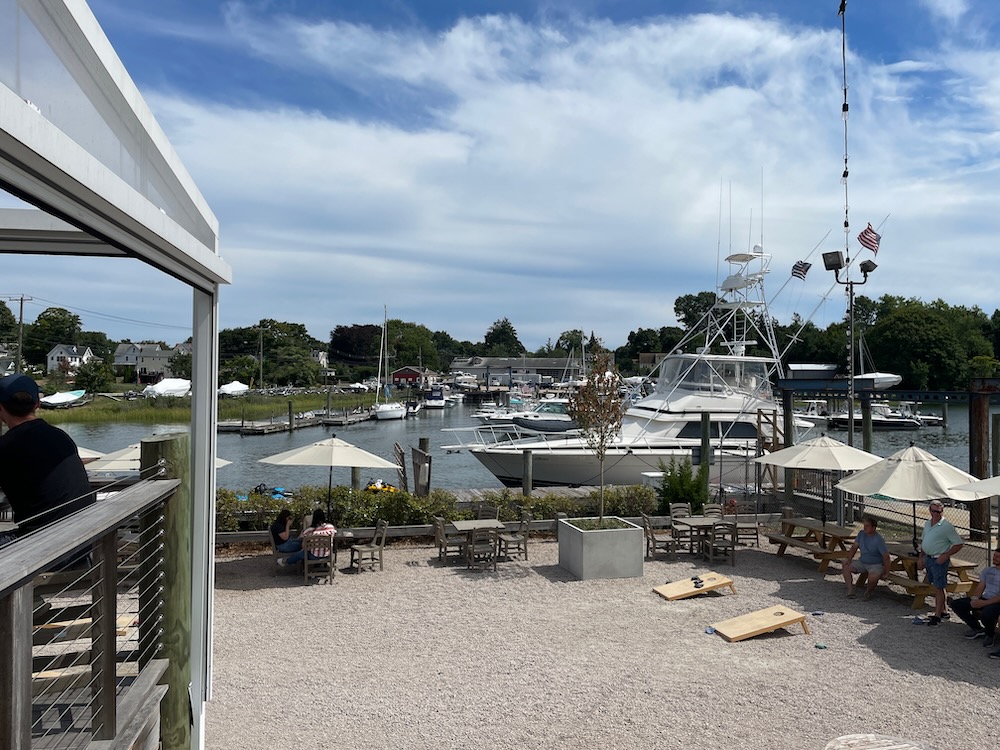 I had the beers. They were fine. Would I choose them over other options at the time? No. Did I hate them? No. What I did hate was seeing Beer Dudes (which includes plenty of women, by the way) just unload on Stony Creek. Were they mad because it was shiny and big and moneyed and craft beer was supposed to be made in dingy garages with DIY rigs?
After a year or two of seeing this unending hate, for a brewery staffed by what I came to understand were genuinely good people, I decided to run through the Crankies again. Notably Big Cranky double IPA, the poster child of Connecticut Beers to Hate.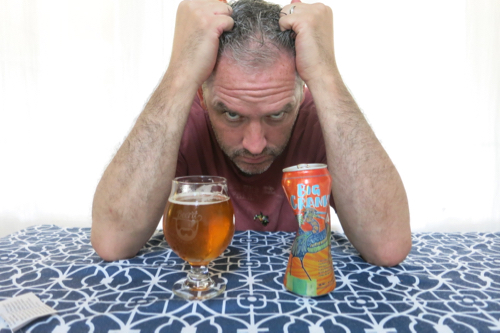 It was… terrible. Like, actually pretty terrible. Were the Beer Bros right all along? In my re-review, I wondered if Stony Creek tried to "New England-ize" Big Cranky by just dumping in a bunch of Citra hops to what was a West Coast IPA with a lot of maltiness and bittering hops still present in the profile. I have no idea, but I knew that it was not good.
I haven't had a Big Cranky in many years, and likely won't. But I'm sure it's fine again. Here's the thing: There were always worse beers being made in the state. But that hivemind echochamber latched onto to Big Cranky hate, and by association, Stony Creek hate. It persists through today, in 2022. It's nuts I tells ya, nuts.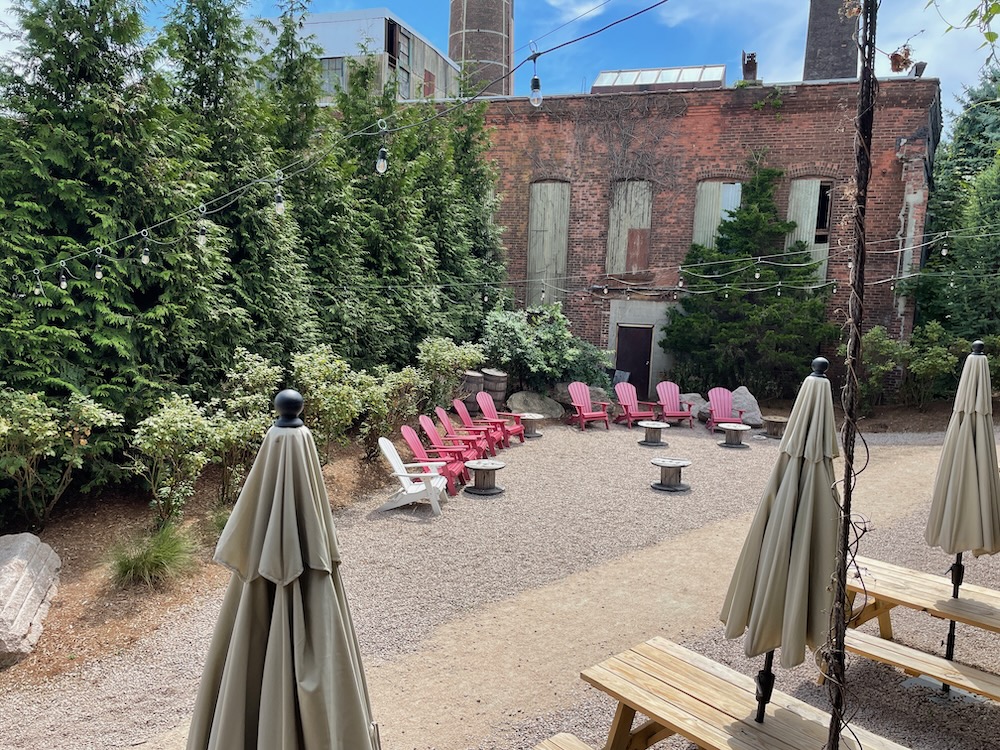 Also nuts was Stony Creek's foray into Foxwoods. Following in the footsteps of previously failed casino breweries, they apparently thought they'd be different. The space within the Black Hole of Failed Dreams was really quite impressive. It was huge, slick, and pretty.
It only lasted a short while, as all casino breweries do. But! But they still provide the casino's namesake Foxwoods IPA, so now they reap all the benefits of a captive alcoholic customer base without having pay the high rent to actually be there. Well done, Stony Creek, well done.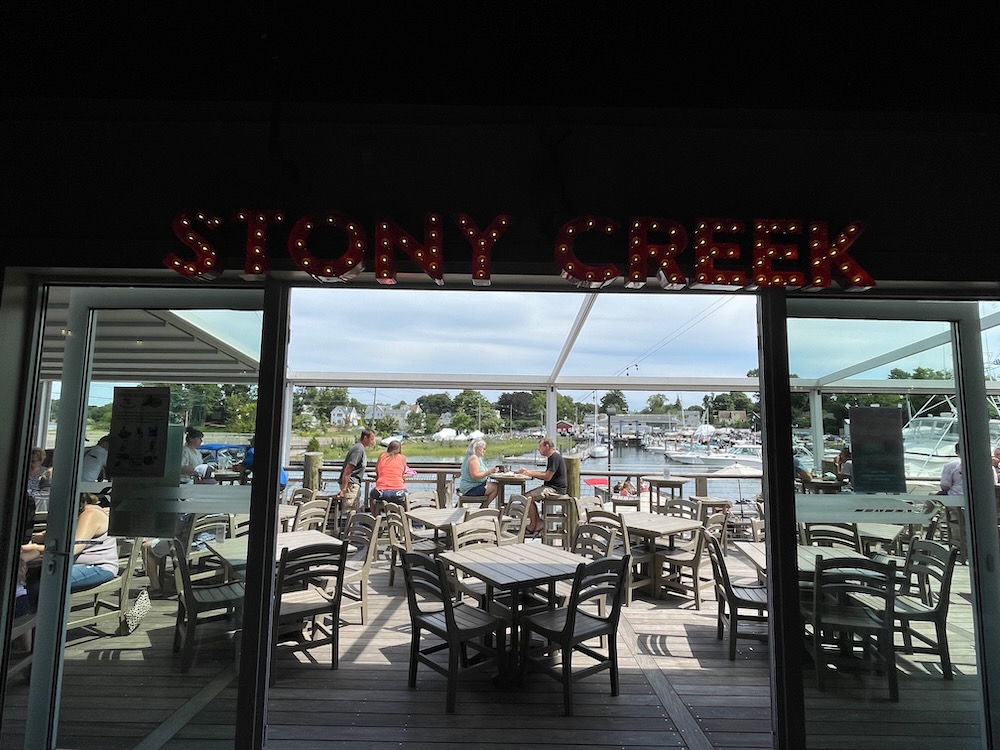 Meanwhile, the brewery's beers were being distributed all over the place and "normal" people enjoyed them. I have no insight into sales numbers or accounts or sales radius or anything, but I'd guess they were doing pretty well. A lot better, in terms of raw sales, than the large majority of local breweries. Stony Creek made, for the most part, beer for the masses. People who like to "drink local" and kind of stay in the lanes of beer-normalcy.
And guess what, Beer Bros, there are a lot more of them than there are of you.
The Pandemic Years and beyond (2020 onward)
At some point in 2019 Andy Schwartz left to lead the brewing program at Dockside Brewing in Milford, which opened in early 2020. (He then moved to WeHa Brewing.) He'd battled the Bros valiantly, but never really turned the tide of hate. Jamal Robinson had left to go to NEBCO. The brewery took on a lower profile and I can make all sorts of assumptions, but I won't.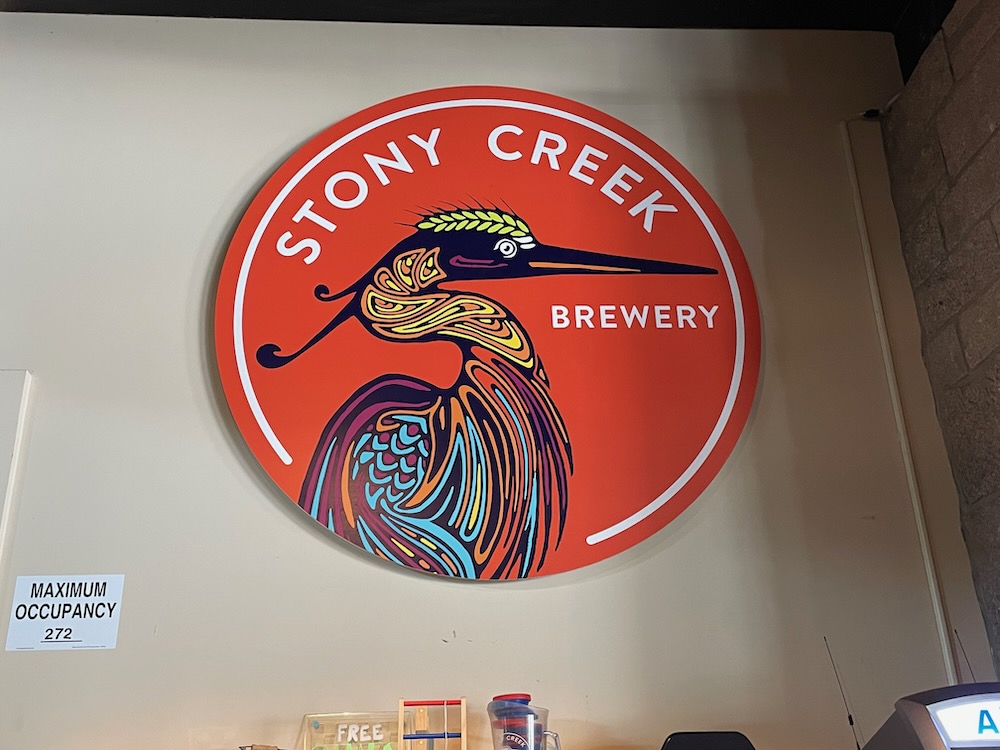 A slight rebranding happened. The heron is still there (thank goodness!), but it's cooler now. More stylized. Big Cranky is no longer trying to be their flagship beer.
And if any sort of reset was in my imagination, the pandemic forced a reset regardless. In fact, they've brought back the Area Code beers! I guess if they held the trademark on them, why not? It's not like anyone would write 2,400 words about them and dredge up the 2012 ancient history for posterity or anything. That would be ridiculous. (I think it's kind of hilarious and I applaud the cheekiness. No one remembers a decade ago in Beer World.)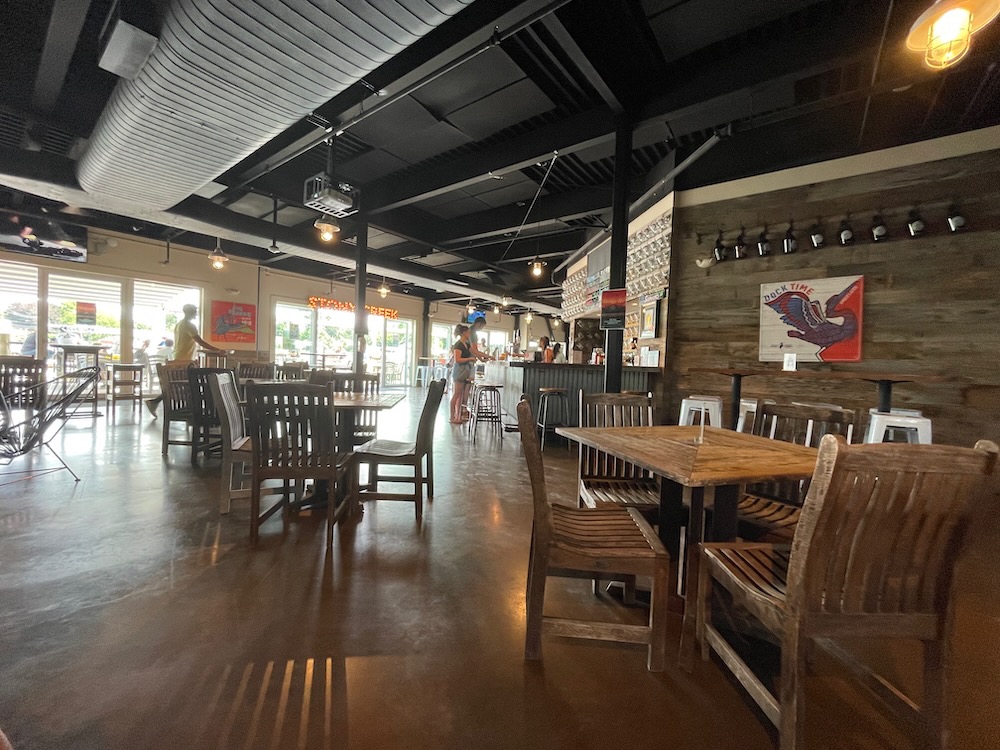 I visited on a beautiful summer Saturday in 2022 and the crowds were greatly thinned from 2015. Granted, there are 70 more breweries in the state now than there was then. People don't travel as far for breweries anymore. There are more than a dozen now with all the amenities Stony Creek pioneered (in the state) back in 2015.
The huge outdoor space is still attractive. The patio, the dock, the cornhole, the fireplaces, the handsome bar… all still really nice.
I ordered a flight. I ordered four lighter beers: Li'l Cranky, Save the Sound Lager, Cherry Sour, and Sun Juice. Three of these beers have been around forever and are canned and sold in stores.
All four were good. Perfectly fine. The Little Cranky session IPA has an "aggressively laid back" lemon zing to it. The lager wasn't the best, wasn't the worst. But again, I'd drink plenty of this when in the mood.
I liked the Cherry Sour but don't need more of it. Sun Juice, which I swear used to be a witbier, is now an India Pale Lager? Whatever, it was fine. Everything here is fine! Quite nice actually!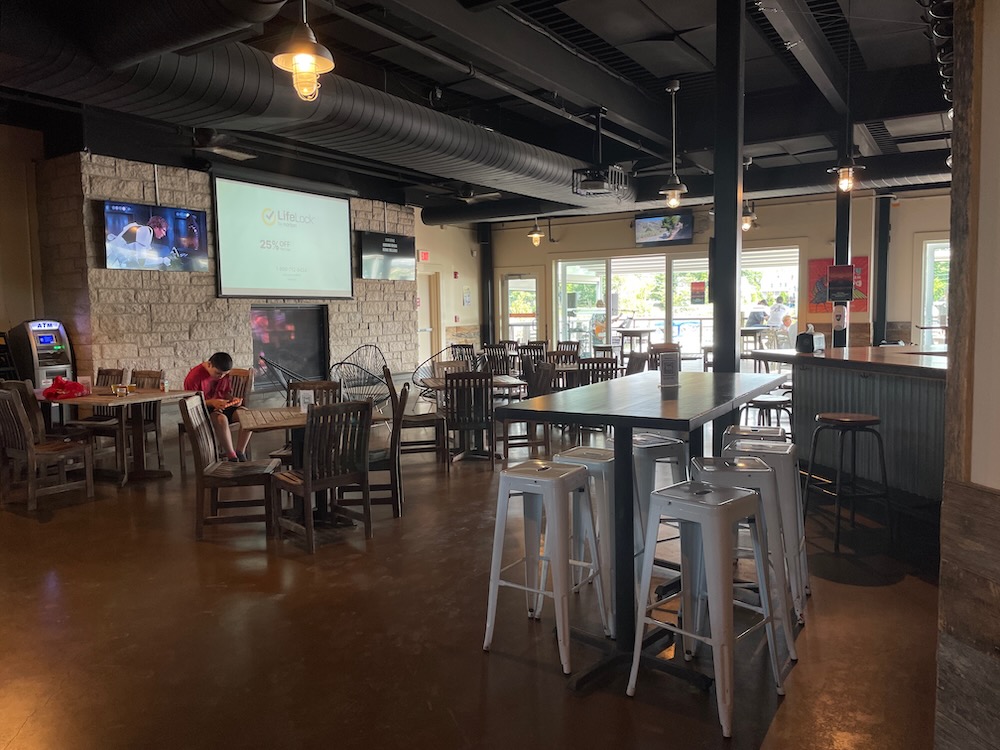 I should note that I always loved their Stony Joe, a weird "golden mocha stout" that makes no sense but tastes good. Stony Creek had/has a partnership with RIPE juices and has released all sorts of "Ripe and Cranky" beers that… never hit the mark for me. Some were downright awful, but that was years ago and I'd think that they've figured out the proper ratios of fruit juice to beer by now.
So there you have it. My amateur, poorly sourced 10 year retrospective of Stony Creek Brewery. Since the taproom opened, it's always been a really great place to hang out and have a few beers. They are still a pariah amongst the relatively tiny circle of jerks on Beer Facebook, but I hope the owners no longer care.
Never a beer stand out despite their efforts, but never a total clunker either. And through it all, I'm going to say they've always been successful. From "heron" out, let's all just leave Big Cranky alone.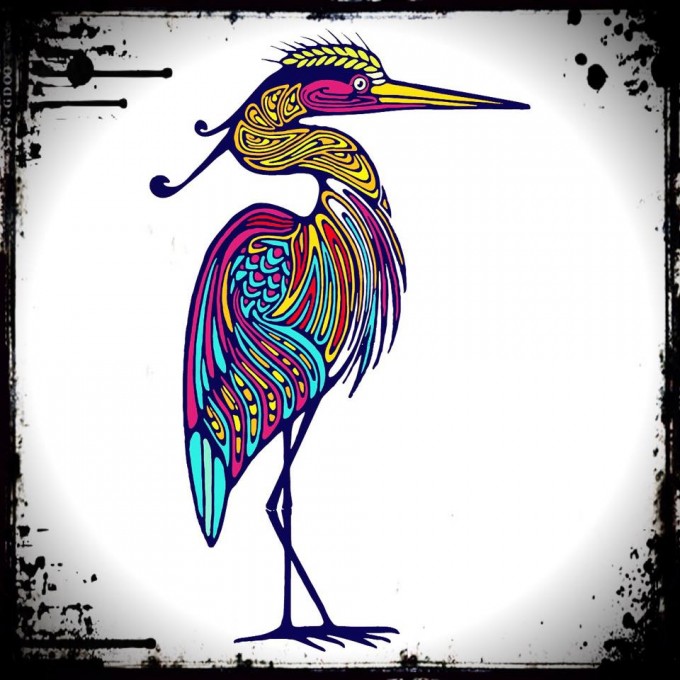 Stony Creek Brewery
CTMQ's page on CT Breweries and Brewpubs