Weeeeeee-Haaaaaaa!
WeHa Brewing & Roasting Company, West Hartford
October 2021 & 2022
So check this out. I'm writing this (or at least this first part of it) in the brewery. In the morning. A year after first visiting. I'll admit… it feels kind of weird.
I can't think of too many Connecticut breweries that are open at 7 in the morning… I'm being a bit cryptic here of course. WeHa Brewing isn't open at 7 AM, WeHa Roasting is. But it's the same space, the same tables, and the same WiFi password to be able to work while I get new tires put on a short walk away.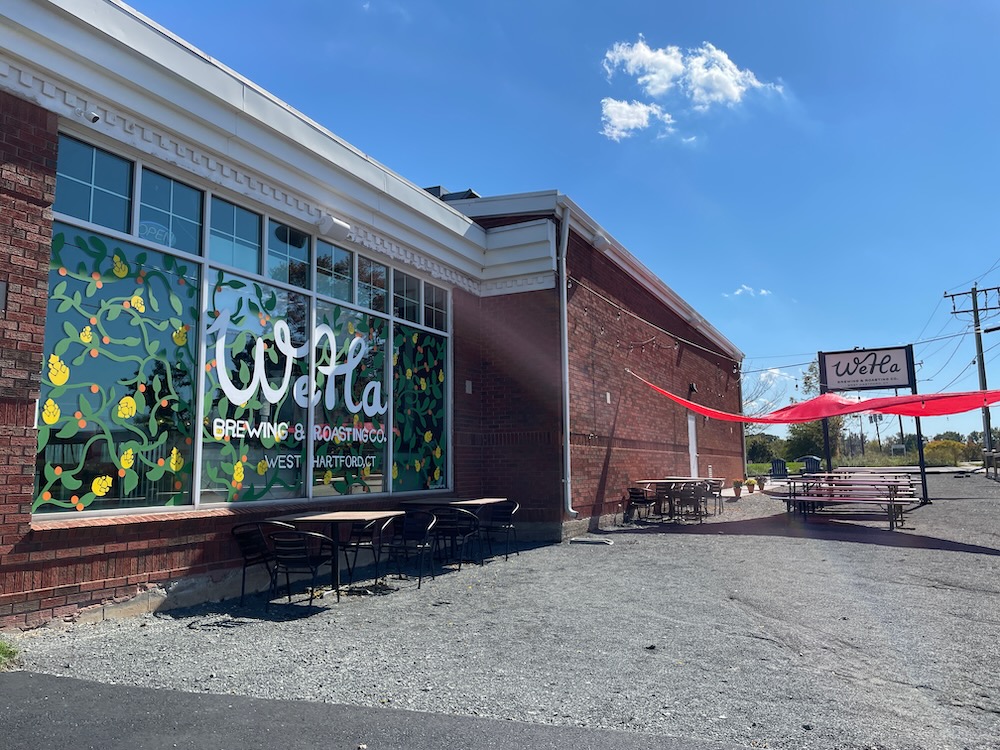 WeHa isn't the first brewery in the state with this model, as – hold up. I'll address the elephant in the room. "WeHa." I've lived in West Hartford since 2001. Over 20 years. I distinctly remember when people started using "WeHa" and I distinctly remember how much I hated it. Saying it out loud just sounds… childish. Silly. Almost like an insult.
But it's one of those things that just kept getting used and hash-tagged and while I don't think people necessarily say it in conversation, it's become as ubiquitous as SoNo insofar as Connecticut town portmanteau words. Ugh. I still hate it, but I'm now immune to it. Welcome to town, WeHa Brewing and Roasting Company!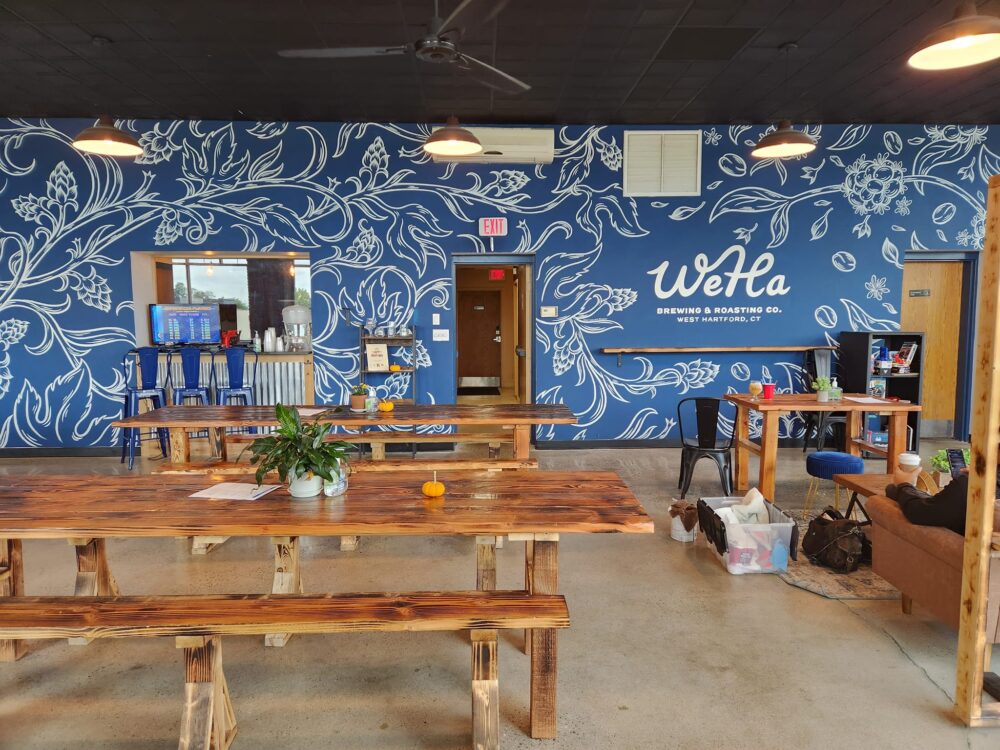 Where was I? Oh yeah, the business model. This same situation exists up at Connecticut Valley Brewing in South Windsor as well, but Birdhouse Coffee, while in the same building, is separated by space and by vibe. Here, at WeHa, it's more harmonious between the beer and the coffee factions. When WeHa describes itself, coffee and beer are on equal footing:
WeHa Brewing & Roasting Company is a small-batch coffee roaster and craft brewery that produces fresh, artisanal quality beer and coffee… We welcome you to visit us at our café and taproom in the Elmwood neighborhood of West Hartford.
Opened in October 2021, WeHa is located in the building formerly occupied by Europe.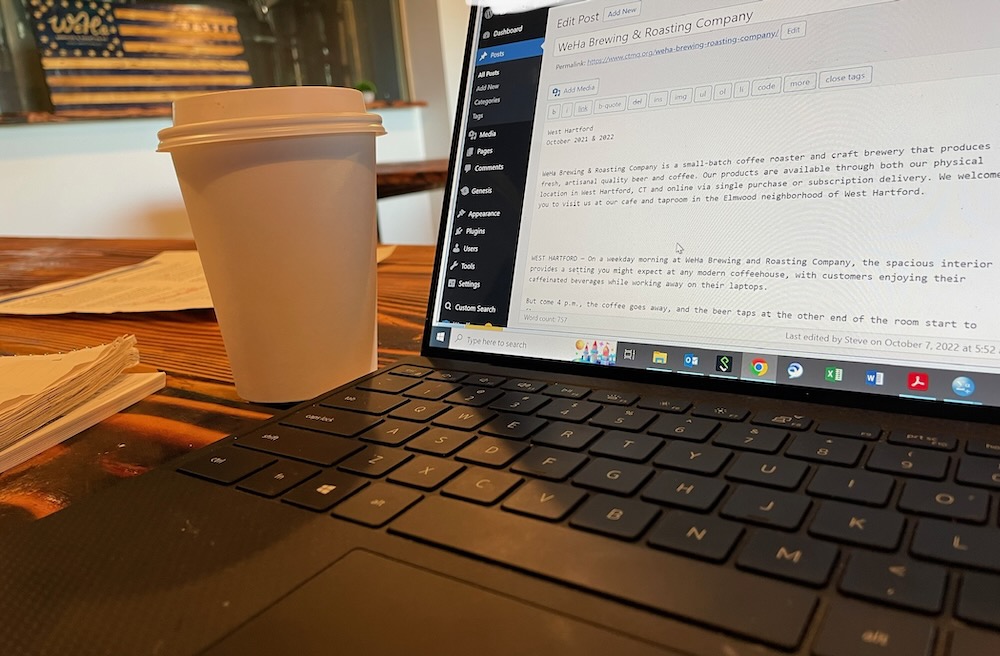 Not familiar with Europe? No one not involved in the Russian mob knew about it, don't worry. (Dear Russian mob, I'm just kidding.) Europe was a banquet hall that hosted all sorts of Eastern European weddings and parties. I have no idea which ethnicities used it the most, but every time I'd drive by it, there would be a gaggle of men in black turtlenecks under black leather long coats and crewcuts smoking cigarettes by the back door. I always wanted to somehow eat a Russian meal there, but… I never did. Now, in the same building, I can drink $7 coffees and $9 beers instead of $3 borscht.
The "Coffeehouse by day, bar at night" thing isn't a new thing. In fact, those of us old enough to remember ZuZu's on Pratt Street in Hartford in the 1990's remember that that place really was a trendsetter at the time. (ZuZu's begat XandO's begat Cosi.) And of course Tree House Brewing, among others, roasts its own coffee now.
Anyway, yes. The coffee bar… with a full menu of drip coffees, Spanish latte, regular latte, cortado, macchiato, cappuccino, cold brew, and nitro cold brew. I've had a few coffees from here and will vouch for them. Top notch. Having the space to work (like, actual work work, not this CTMQ nonsense, despite the opening paragraph above) was great. There's a little semi-private "community" room off of the main tap room, as well as a patio which was added several months after opening.
Something else opened a few months after opening that didn't quite pan out. There were always plans to use the fully operational kitchen here; initially something with HighBrow Wood Fired Kitchen from Massachusetts that I don't think ever happened. Then Phatty Wagon came through and operated their kitchen here as a separate, though closely aligned business.
It lasted only three months. Phatty's "thing" was that it was a "food circus," that offered a wide range of food options. It all seemed very Instagrammable, and the food was said to be good, but people simply weren't coming here for the food. Phatty Wagon still exists for catering, but the in-house-yet-separate restaurant thing might not happen again here.
But the coffee house and brewery continue forth. You can bring both home with you, by the way: canned beer and and coffee beans to go are available. The space hosts live music and pop-up shops and events all the time.
When WeHa opened, Will Gorry was the man on point for the beer. All I know of Mr. Gorry is that he came from Cold Creek Brewing and if I recall correctly, Sean Piel (Cold Creek, Counterweight, 12 Percent) vouched for him and that's good enough for me.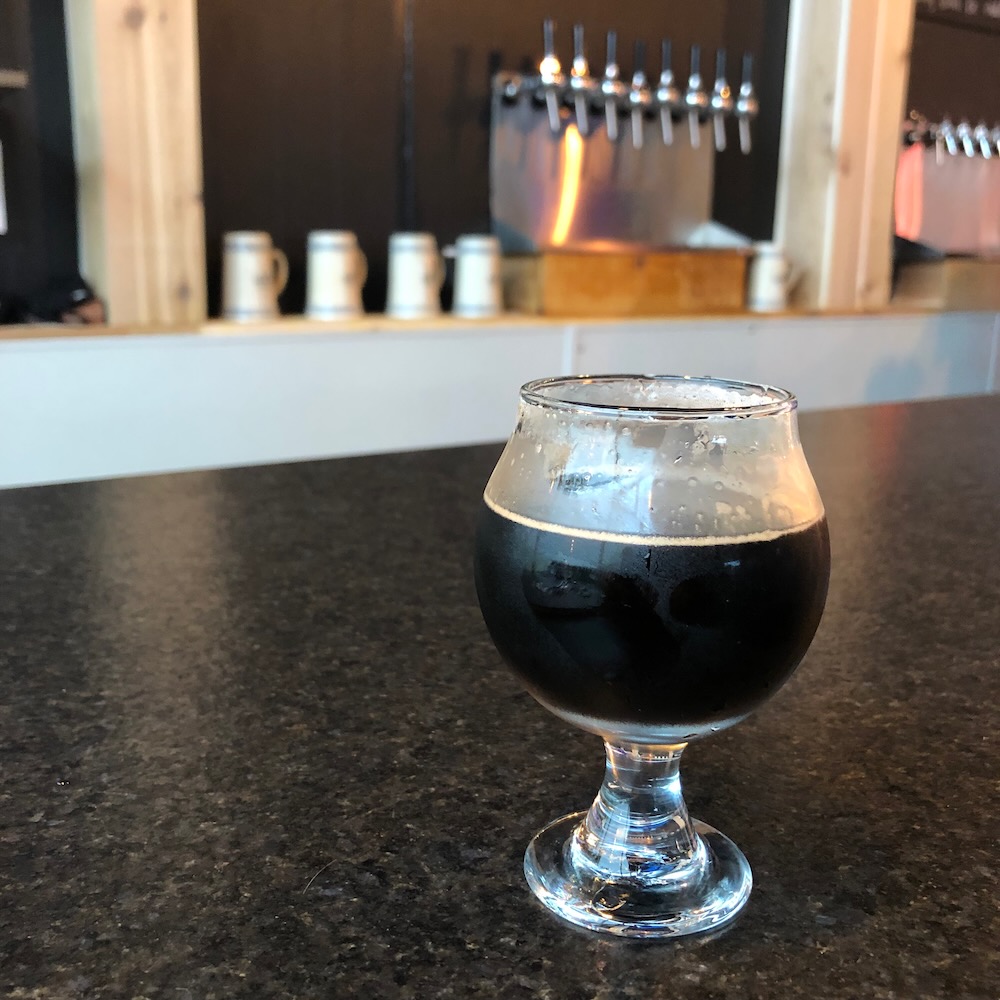 At some point WeHa brought on Andy Schwartz, following stints Stony Creek Brewing and Dockside Brewing. It's impossible to know which brewer is where on any given day these days, but for some reason I like to pretend I know something. And by the time you read this… who knows. I had the beer just a couple weeks after WeHa opened – usually something I try not to do. But I did it.
If you go to the brewery now, you'll find 12-15 beers on top. I didn't have such variety in the early days, but a farmhouse, a Kölsch , and an imperial stout would provide a nice range of styles for me. Of course WeHa brews all of your NEIPA and IPA variant needs, rest assured.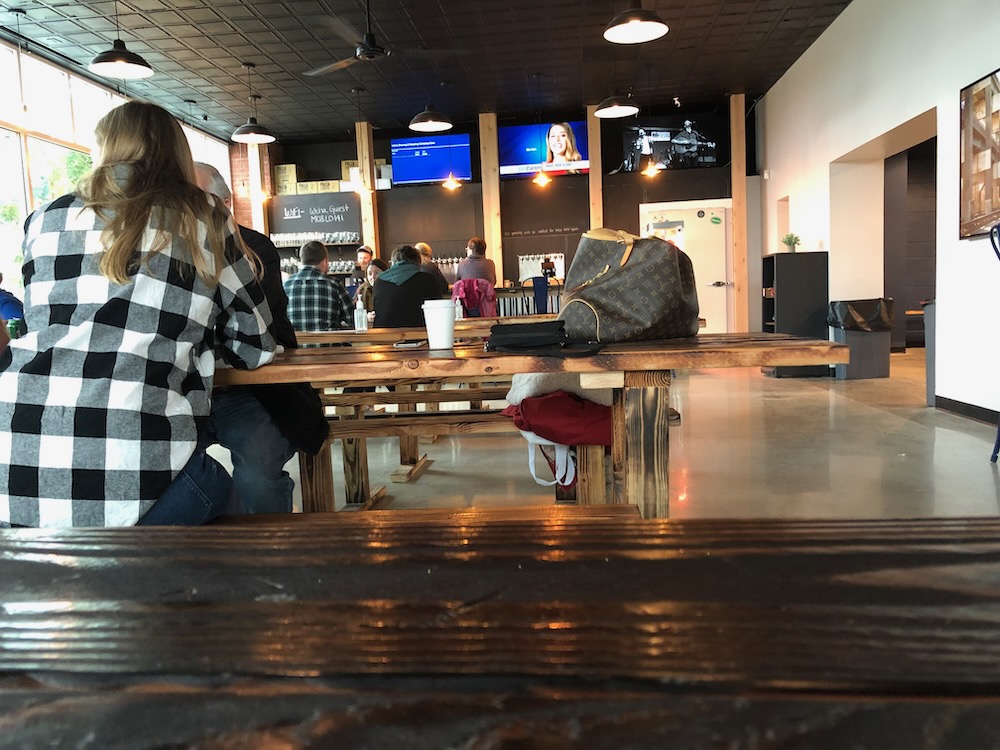 If you're wondering, yes, the brewery often adds house roasted coffee/coffee beans to beers. As I write this in October 2022, they have a beer called Latte Datte, a "coffee cream ale." According to WeHa, "the smooth, light and crisp cream ale base allows the house roasted Ethiopian Yirgacheffe beans to shine through with delicate floral and citrus coffee notes. A splash of real vanilla rounds out the finish."
Points for experimentation.
As for the beers I had, they were all good – especially considering I had them during WeHa's first weeks. The Farmhouse, which isn't a style anyone's asking for anymore, was alright, and the imperial stout was excellent.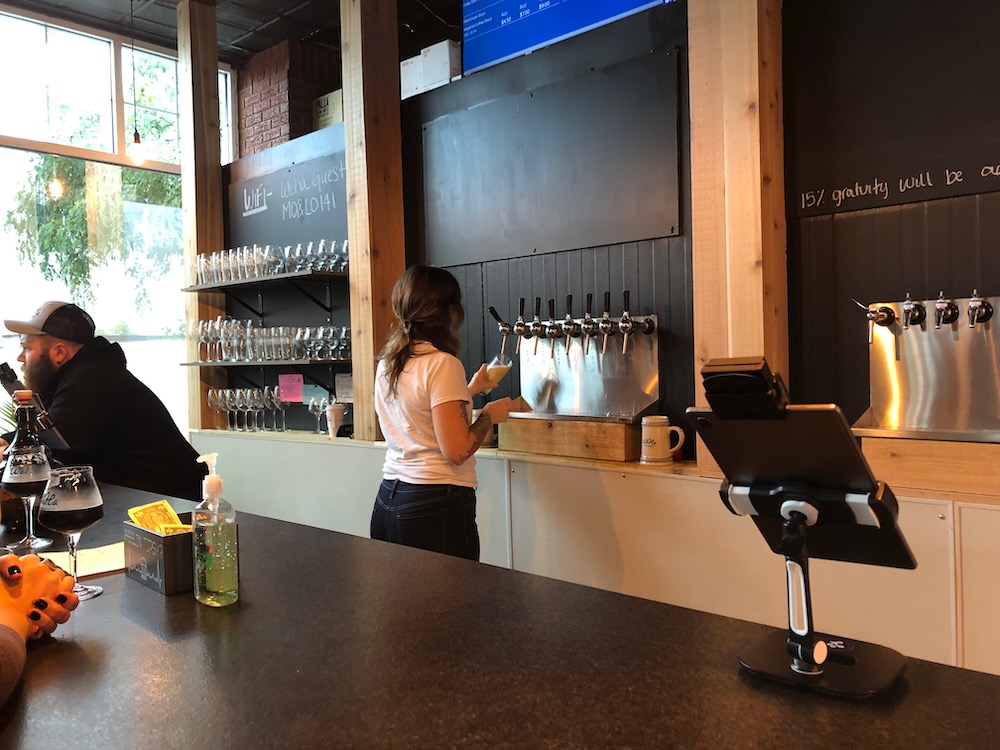 The Kölsch was too sweet. Now, I don't know if the guy behind the bar knew who I was (extremely doubtful) or if he was just being a friendly employee of a brand new brewery on a new system, but he asked me straight up how I liked the beer. I said it was too sweet and why the heck were there fruity esters in there?
The guy seemed relieved somehow. Validated? I was told a bunch of brewer-level intel about how the wheat used in that beer (instead of only malted barley) brought a weird sweetness to it and how the brewer didn't want to do that but "someone" said the consumer's palate was all about sweetness these days (very true), and… geeze. It wasn't terrible by any means.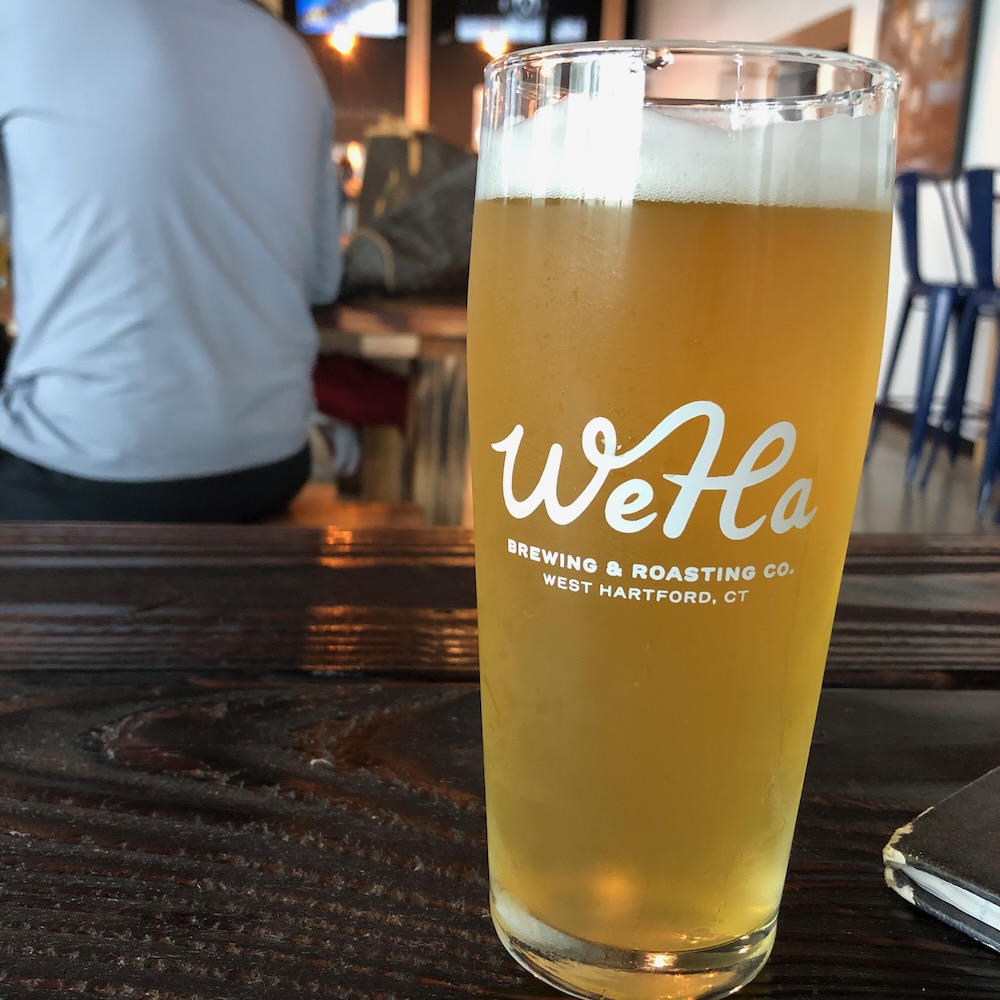 I appreciated his honesty and it must be said again, that this was like week one or two of WeHa's existence. I'm sure it's "dialed in" now as they say.
I visited WeHa again about 8 months into their life and had a low-ABV pale ale which was really very good. Properly bitter! (Which I was very happy about… you see? Not everything has to be sweet!)
WeHa is the second "hometown" brewery for me. Granted, it's about as far from my house as it could possibly be and still be in my hometown, but I'll take it. WeHa provides a slightly different vibe from New Park Brewing, which is only about a mile away. WeHa is more… Yuppie WeWork Space whereas New Park is more of a Quiet Quitter Trust Fund space. I like both well enough and toast them both and wish them long success.
(But I still hate the "WeHa" thing. Sorry.)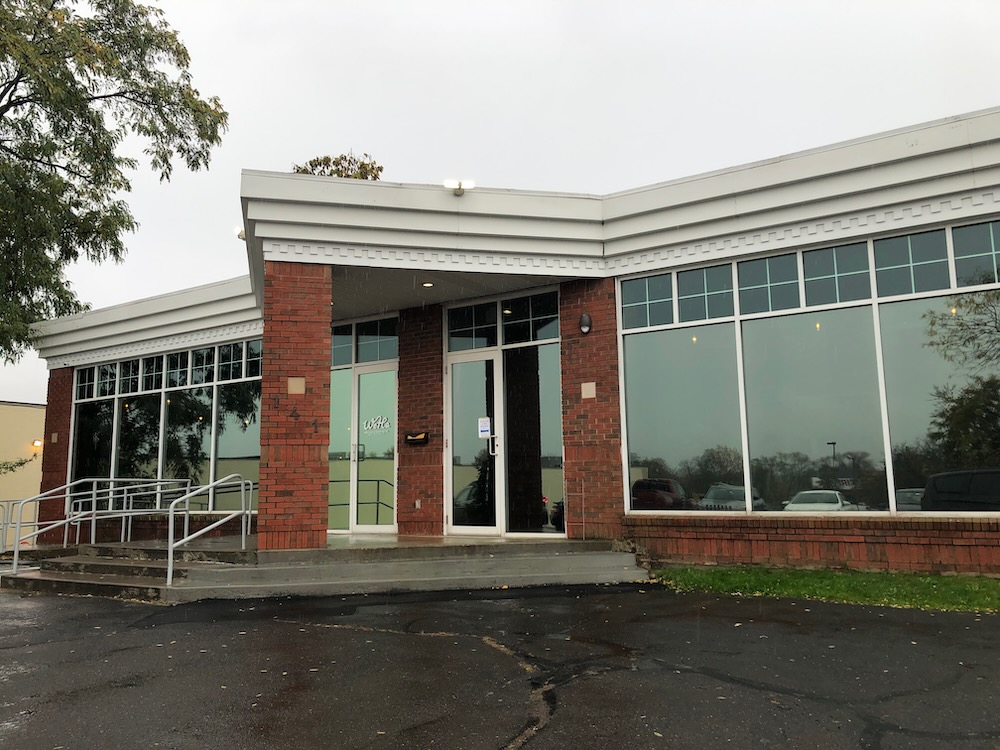 WeHa Brewing & Roasting Company
CTMQ's page on CT Breweries and Brewpubs