Cold Creek Brewery & Tavern
Ellington
Multiple 2015-2019 visits
Cold Creek called it quits in June 2021, noting it had nothing to do with the pandemic. Many are still scratching their heads why they shut down the brewery and were in fact contracting out of Powder Hollow in Enfield for the year before closing.
With the explosion of breweries in Connecticut between 2012 and (at least) 2020, there were bound to be some weird bumps along the way. One such weird bump is Cold Creek in Ellington. The brewery appeared to be fairly successful; operating like any other mid-scale brewery in a rural setting.
Then they changed everything. But we'll get to that in a bit… let's go back to when you could visit Cold Creek's brewery from 2015-2017 or so.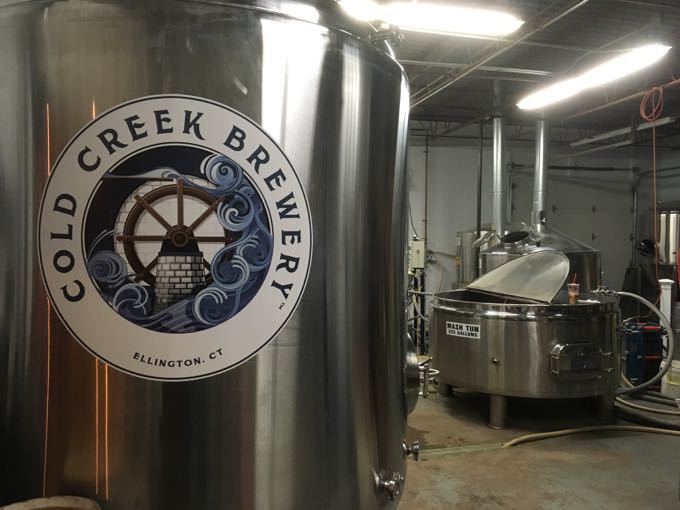 Cold Creek was weird from the start. Which, hey… that's fine. It's tough to differentiate oneself in a crowded marketplace. The name itself was always weird to me, as there is no "Cold Creek" in Connecticut, nor any place that looks remotely like their logo. They had zero social media presence, there's a successful etsy shop called "Cold Creek Brewing" and… then they were open.
This sort of "surprise brewery" may happen now, at the time you're reading this page, but this didn't happen in 2015. It just didn't. People refused to even believe Cold Creek was real. I guess location shots from the hinterlands of northern Ellington like this one didn't exactly scream "real" to many people:
Sensing this confusion, someone at Cold Creek decided that it would be best to have a woman with a British accent of some sort stand in front of a green screen and give us Cold Creek weekly updates.
Yeah, it was all a bit weird. Who were these guys? Where did they come from?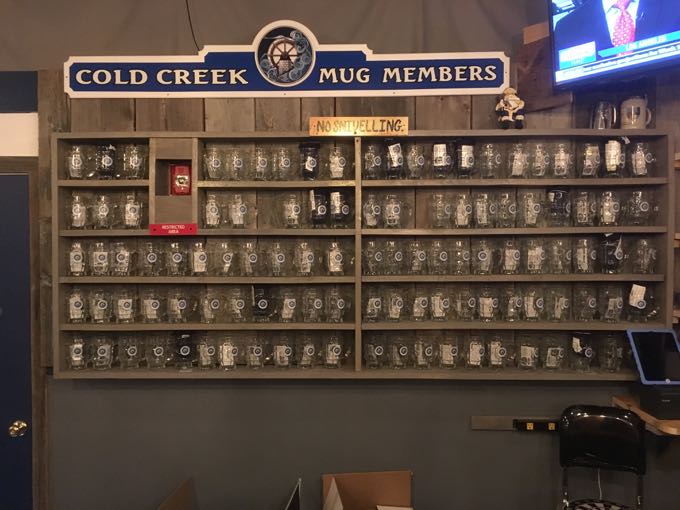 Turns out, they were a real brewery making real beer. One of the owners is Jamie Boucher who came from the equally mysterious Horse Ridge Cellars in Stafford. And the original head brewer, Sean Piel, came from Hooker in Bloomfield, like so many others around the state.
I did my research (read: asked one friend at Hooker) what I should expect from Cold Creek and the response was effusive praise of both Sean and his skills. Cool. Let's go to Ellington.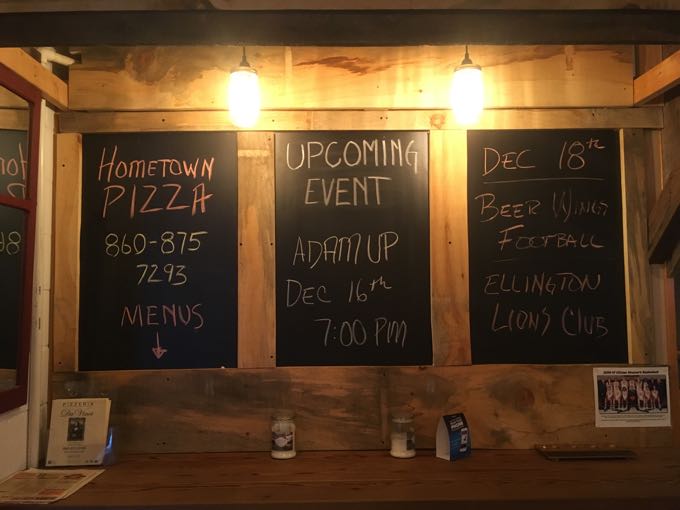 The brewery is located right next to the Ellington Airport which is worth noting because the airport is homebase to skydiving companies. At Cold Creek, you could hang out and watch people fall through the sky all afternoon. (Unfortunately, if the wind was blowing the wrong way, the town's "Smellington" moniker could sort of ruin your drinking experience.)
But still, skydivers and cows… You couldn't find that at any other breweries.
What wasn't so unique about Cold Creek was the naming conventions they used for beers. I mean, they are in New England and they name(d) all of their beers with women's names? Like, oh I don't know, one of the best breweries in the world that happens to also be in New England? Yes, plenty of breweries do this. And yes, it's perfectly fine and legal. And yes, not everyone knows what you mean when you say that you're bringing some Anna, Clara, and Dorothy to a party.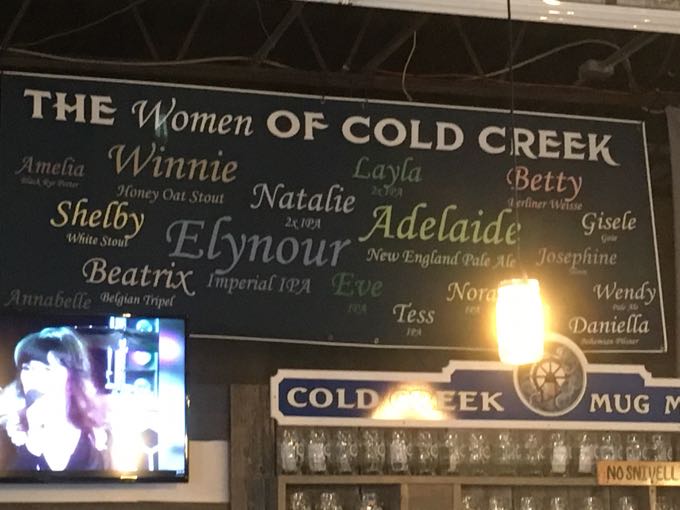 But man, I would never try to associate my brand new little brewery with Hill Freaking Farmstead. Even if I was in New Mexico, let alone New England.
But that's me. This is was them:
Here at Cold Creek Brewery we take great pride in giving our community the most consistent, quality, handcrafted beers. Our 15-barrel direct fired system lends a unique character to our beers, as do our traditional brewing methods and fresh ingredients. The inspiration for our style and recipes originates from our travels to the greatest craft beer cities in the world. From studying the monks in Bruges, the stouts of Dublin, the altbiers of Dusseldorf, the kolschs in Cologne, and the hefeweizens of Bavaria, the global impact is apparent in all of our beers. We also enjoy drawing inspiration from breweries in our backyard! Our goal is to prove our passion and love for brewing in every pint.
Wow. Impressive.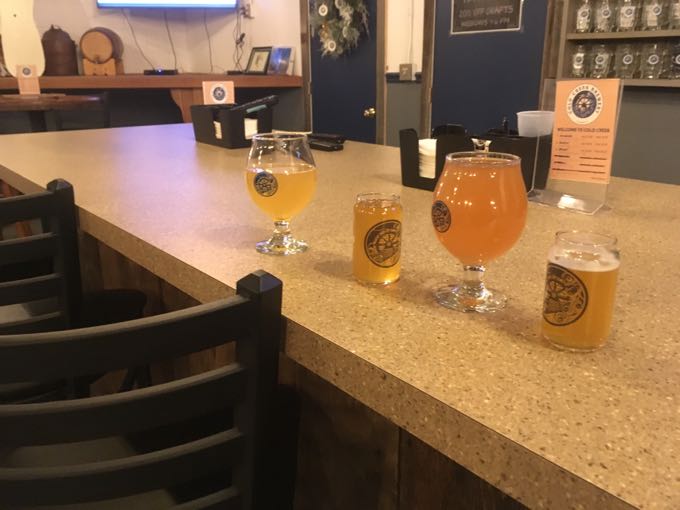 What's more impressive is that Sean and the crew at Cold Creek pretty much backed that up. Even after all the secretive and weird stuff at the birth of brewery, they quickly gained cred. The beers were good… some were really, really good. I had my first "white stout" there and distinctly recall it melting my brain.
I had a blueberry sour that showed me that hey, blueberries in beer can actually not be a terrible idea. Then Cold Creek did what every brewery simply had to do around the time and began pumping out the cloudy, murky, hop-laden NEIPA's. And yes, they had lines a few times. In cow-town Ellington.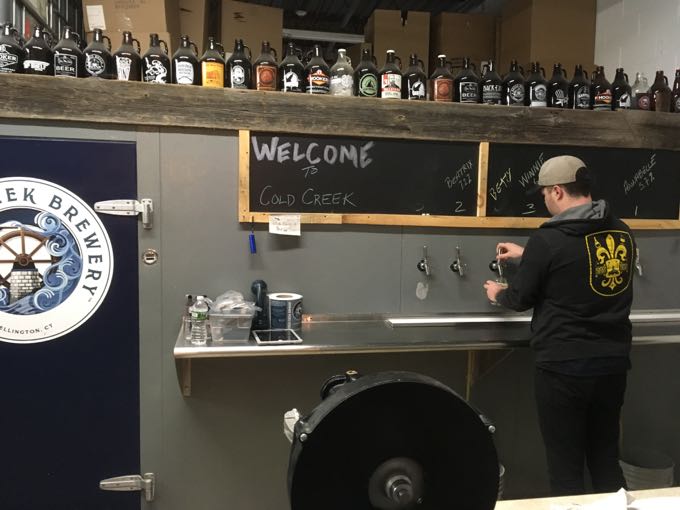 Everything was humming along, the taproom was crowded and fun on the weekends, the beer was in the top third echelon in Connecticut breweries, they won that Onyx Moonshine's "Secret Stash Beer Bash" in 2016 which I only mention because Onyx never gave Cold Creek their prize – or even the crappy made-up prize they promised upon being called out. I only mention this because I like to point out how Onyx was nothing more than a marketing firm. But I digress.
But because Cold Creek has always done things somewhat oddly, they closed. No one knew why, but word trickled out that they were going to redo the taproom. Or something. More tanks? More seats? Food?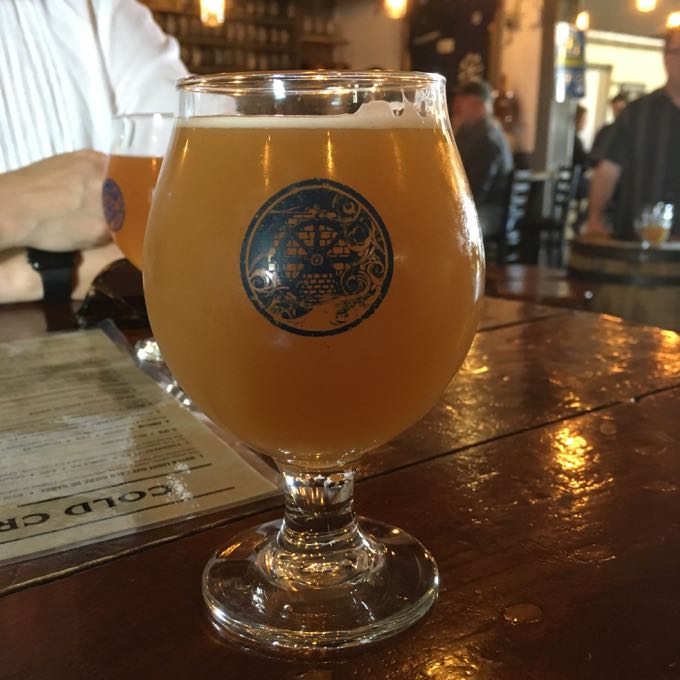 Meanwhile, another brewery was just starting up down in Hamden. Li'l place called Counterweight Brewing. Those in the know knew that Counterweight would be a heavy-hitter right out of gate. And they were. What would make them even better?
Sean Piel. Sean took his talents south to Hamden during Cold Creek's closure and continues there into 2019. Hm. What did that mean for Cold Creek though?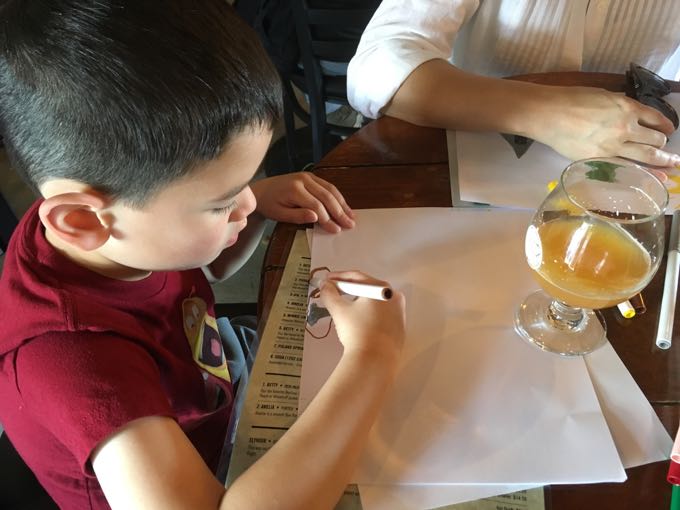 Sean told me that he trained others on his recipes and said all the proper things one is supposed to say when they leave one employer for a competitor. I wasn't buying it, but whatever. Months passed and we finally learned what the new business model would be:
The brewery remains where it is, but the taproom is no more. It is just a brewspace and storefront; a spot at which consumers can pop in a purchase beer.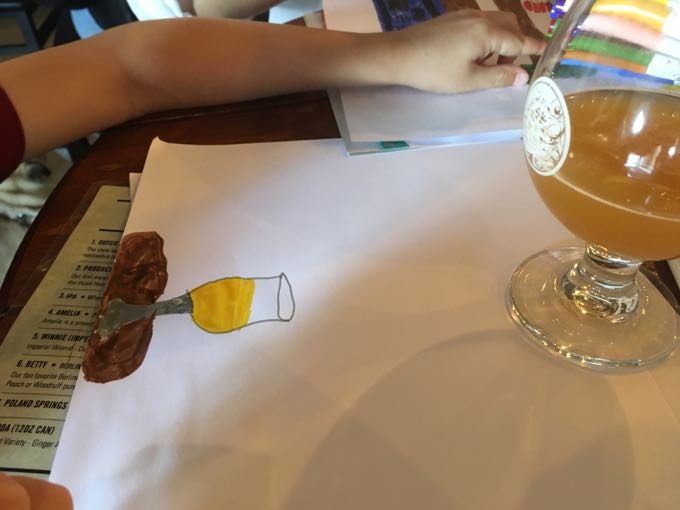 Cold Creek Tavern opened up a couple miles south of the brewspace. This is a "gastropub" with a full menu and all of that good stuff. They have all sorts of beers on tap, including Cold Creek beers. However, during my visit they only had two of their own beers, and one was the pedestrian "Cold Creek Tavern Ale." You can check their BeerMenu and see that there are never really too many of their own beers on tap.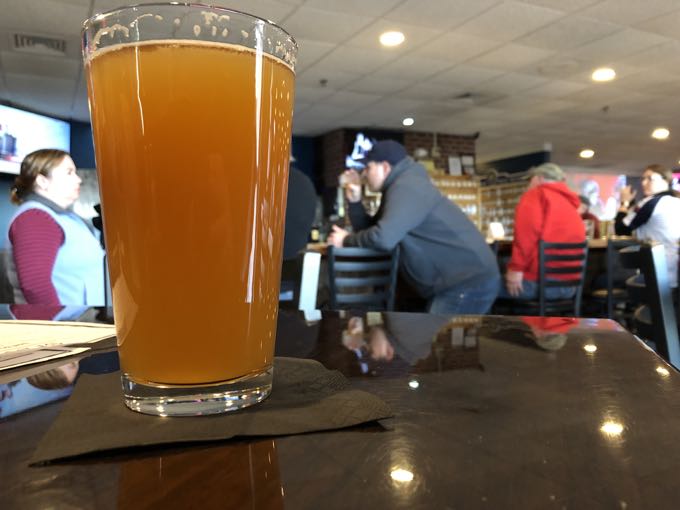 Which is weird, right? I'm no businessman, and I'm sure they've run the numbers and have landed on the sweet spot. I guess. I've no idea. The Tavern seems to do well, and my experiences there have been very good. But I have no idea how the brewery itself is doing. Do people swing by in any sort of measurable numbers on Saturdays to pick up fresh Cold Creek beer from the source?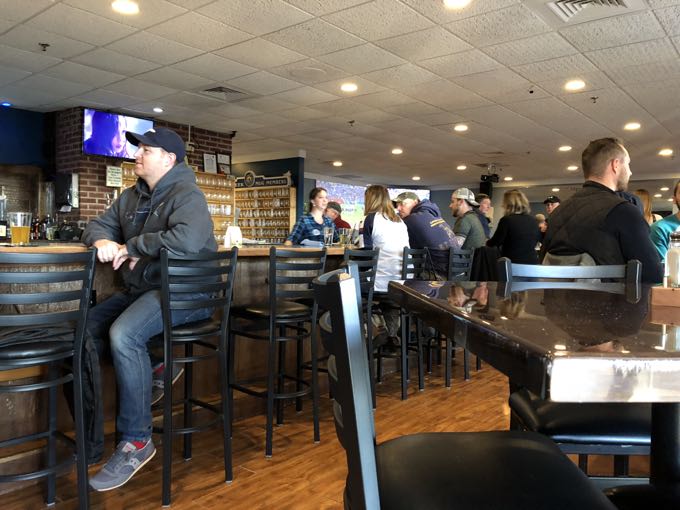 The business plan is unique and appears risky, although it seems almost more of a hedge to me… The brewery can fail – heck, the Connecticut brewery industry could fall apart – but the Tavern could remain unscathed. Sean's now ensconced at one of the best top two breweries in Connecticut. And cows continue to stink up the town of Ellington.
All seems okay with the world.

Cold Creek Tavern Facebook page
CTMQ's Breweries & Brewpubs