Hope Springs Eternal
Center Springs Park, Manchester
December 2016
When I decided to visit and write-up "everything" in Connecticut's 169 towns, the one area I wavered on was these little "town land trails." I still don't really know where to draw the line to be honest with you.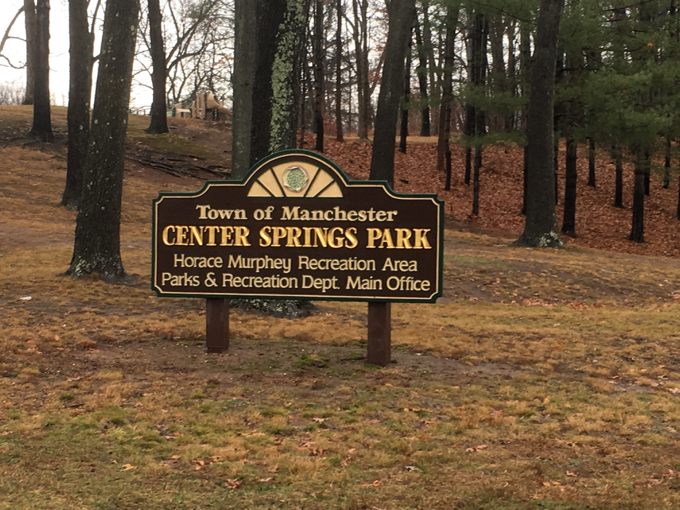 I've sort of settled on, "If the town claims there are 'walking trails' I'll at least check it out" and slap together a quick little page on the place. I've now visited a few in Manchester and while these places aren't exactly destinations, I'm okay with their inclusion.
Center Springs Park has several features that may pique your interest. There's the Center Springs Falls which, if you bother to read my page about them, has a fairly interesting history.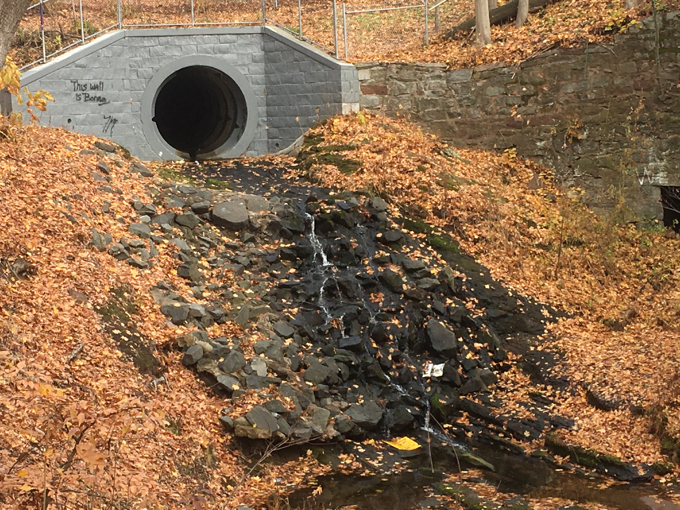 There's a decent sledding hill for the locals.
There's a disc golf course.
There's a supposedly 1.5 mile gravel loop trail up and down both sides of Bigelow Brook.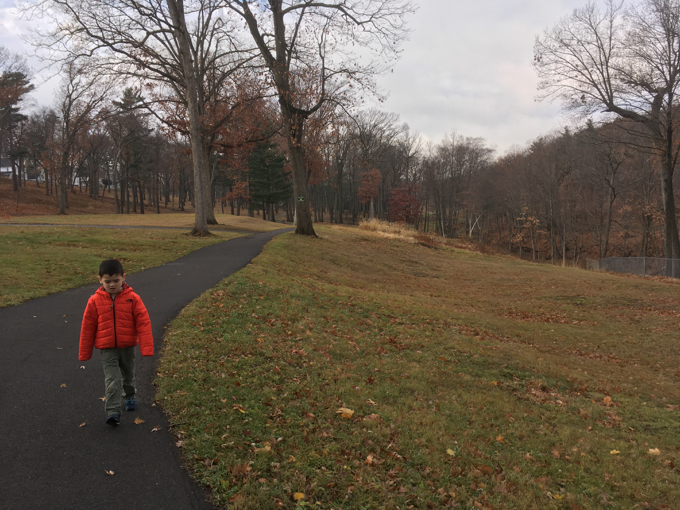 You can fish!
There's a pier!
There's a building with bathrooms!
There's a skating pond!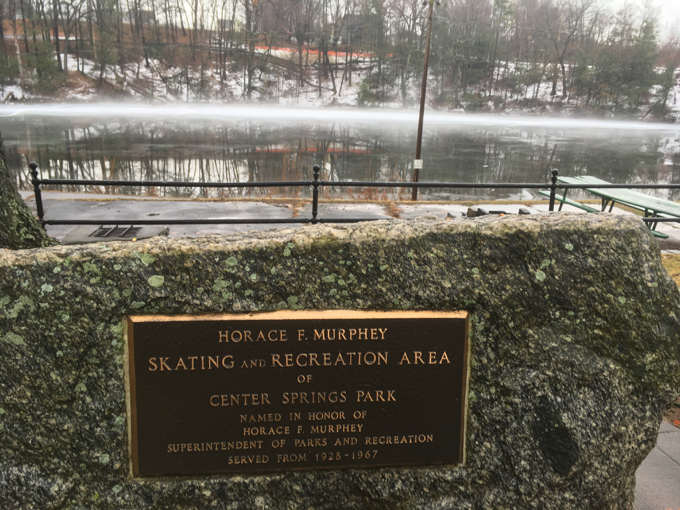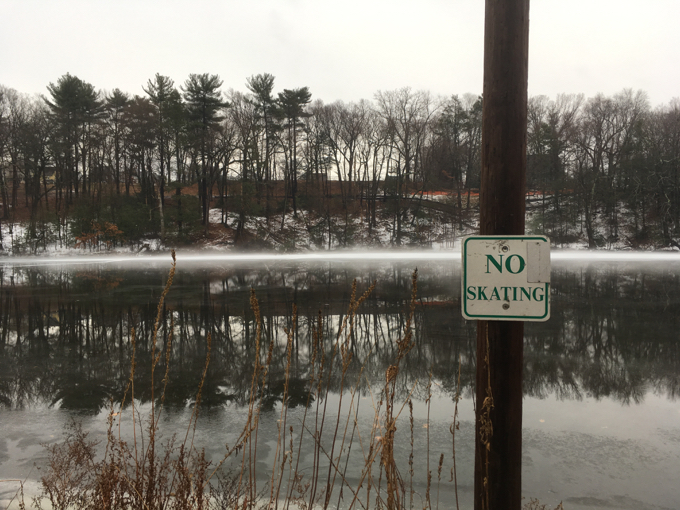 Or not!
And there's access to the historic Cheney Rail Trail and the fancy new bridge for it as well.
Center Springs Park is right in the middle of Manchester, and seems to be a pretty cool place to hang out for residents. I visited twice, actually; once with Calvin to check out the falls and once with Damian to walk the rail trail.
Now aren't you glad I wrote this page?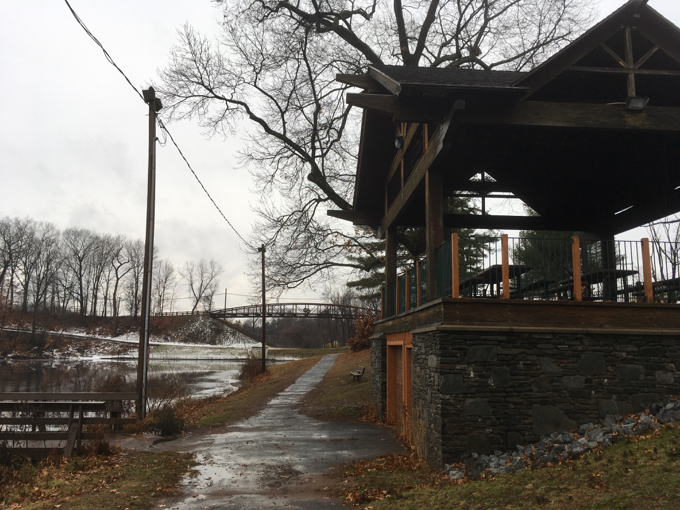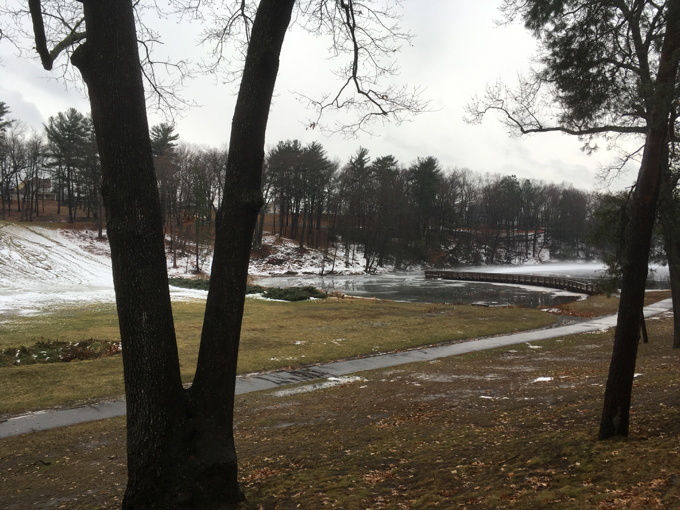 Manchester Trails
CTMQ's Manchester Town Land Trails Main Page