A Visit to HOTH
Hops on the Hill Brewery, Glastonbury
November 2019
Most prominently featured in "The Empire Strikes Back," Hoth is the sixth planet in the remote system of the same name. As you recall, it was the site of the Rebel Alliance's Echo Base. It is a world of snow and ice, surrounded by numerous moons, and home to deadly creatures like the wampa. If you're like me, every time you drive to the Cape and pass the exit for Taunton, you're reminded of the tamed Tauntauns the Rebel Alliance rode around to patrol Echo Base.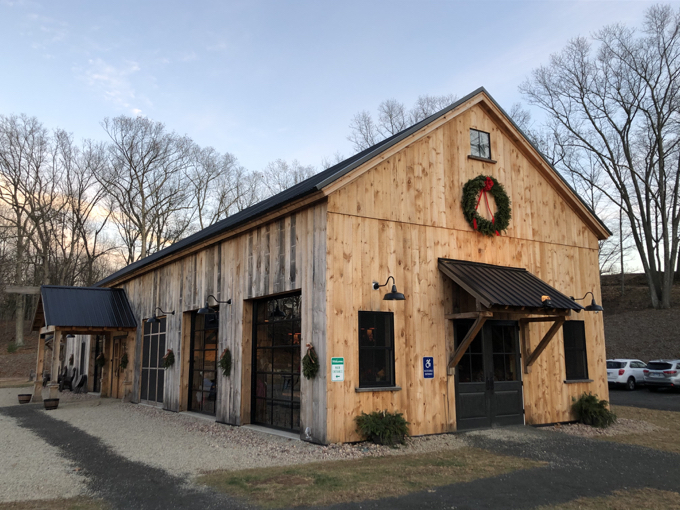 And by the way, Luke should have died in the tauntaun belly at night. It's just science.
The hills and dales near the Connecticut River in South Glastonbury never get quite as cold as Hoth, but that's where Hops on the Hill (HOTH) is located. The brewery obviously must adhere to whatever codes exist for plumbing and heating, but I was impressed that the large, high-ceilinged tobacco barn was comfy and cozy on the chilly late November day of my visit.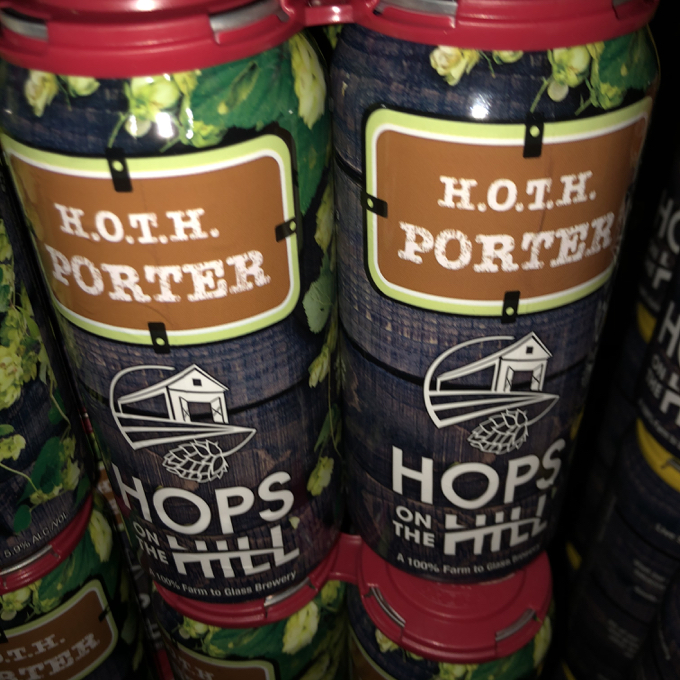 Hops on the Hill is an impressive property. You can arrive via ferry, the long-way-round paved road, or the unpaved Dug Road. The ferry should always be your number one option, but in lieu of that, go for the Dug Road route. Dirt roads are fun, and this one is, yes, dug into the hill so the trees on the embankments along the way tower over you, forming a sort of tunnel. It's cool.
Also cool is the winding drive up to the brewery itself. If you weren't already aware, the driveway assures you that you are at a true farm brewery. There is an impressive number of hop bines planted here with tons of room to grow.
And that's good, because these guys make some bold claims:
Hops on the Hill is Connecticut's only 100% "farm to glass" brewery. All of our beers are made with hops and grains grown on our farm and other family run farms within 30 miles of our brewery. The brewery and tasting room reside in a tobacco drying barn and are surrounded by operating farmland where we grow hops, broadleaf tobacco, pumpkins and other crops.
Impressive. Audacious. Kinda silly? The whole "local" thing is cool and all, but there are times when its best to sort of let it go a bit. We are limited in Connecticut with what we can grow – and we are even more limited by our seasonality. Everyone loves southern hemisphere hops these days, and while I applaud the idea, the market may demand a bit of loosey-gooseyness with it.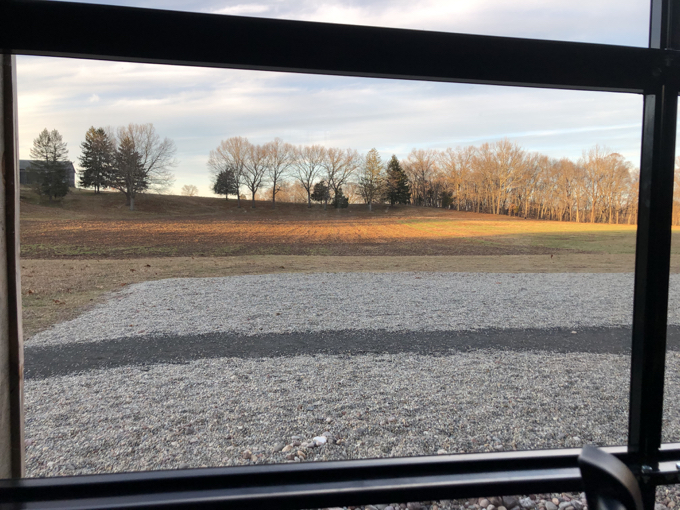 And really, if HOTH becomes popular, the demand will very quickly outpace the availability of estate grown hops. But who knows, as I've said, they have the land. Land that has been in the owner's family since the 1950's, mostly growing CT Valley broadleaf tobacco. I mentioned that the brewery and taproom are in a refurbished tobacco drying barn – and they've even hung some for decoration.
I wonder how many people even notice that.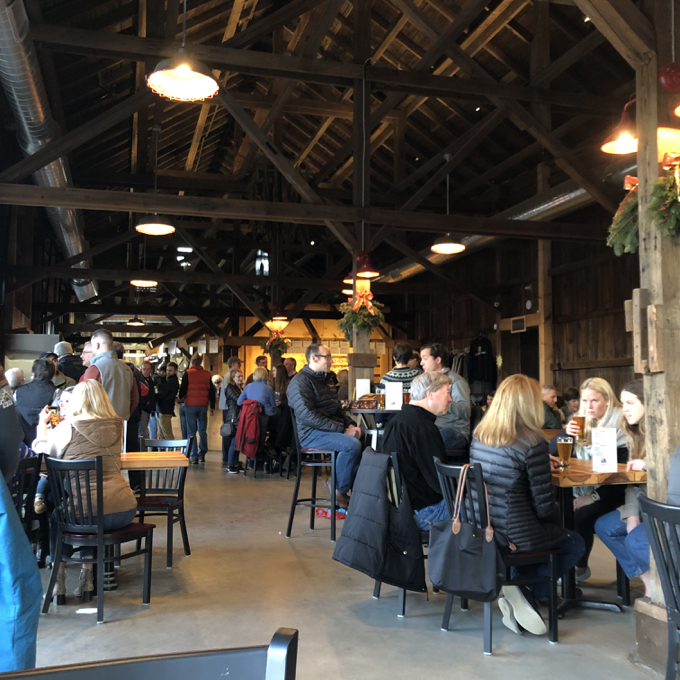 What people do notice is that this place is doing pretty well, based on crowds alone. I tried to go a couple times over the summer but never made it inside from one reason or another. (Ok, I had my son with me and it was too crowded for him.) Even on the Friday afternoon after Thanksgiving it was pretty bumpin'.
That didn't stop them from being a bit overly friendly and eager. All up in my business to order the second I walked in the door. I immediately noticed that there's no actual bar here. Well, there is a bar, but there's no seating and they use it as counter space more than anything else.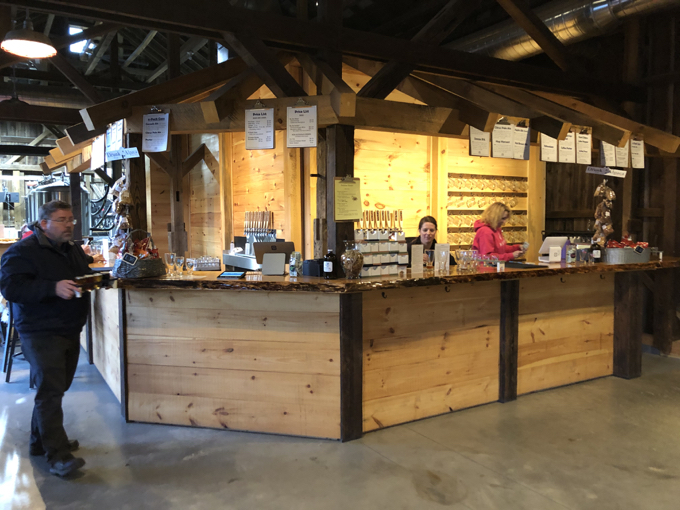 In other words, Hops on the Hill is like a cafeteria. You enter, place your order, shuffle down the bar/counter, pay, shuffle a few more feet, pick up your order and search for the cool table at which to sit. This arrangement is fine, but there was something a bit too utilitarian about it for me.
All of our beers are made from local farm ingredients. Like all the great beer cultures of the world, we think of beer as food. Our hope is that when you drink our beers you have the same "mmmm" reaction as when you take a bite of fresh baked bread still warm from the oven.
Ah! There you go! The beer here is like food… like a cafeteria!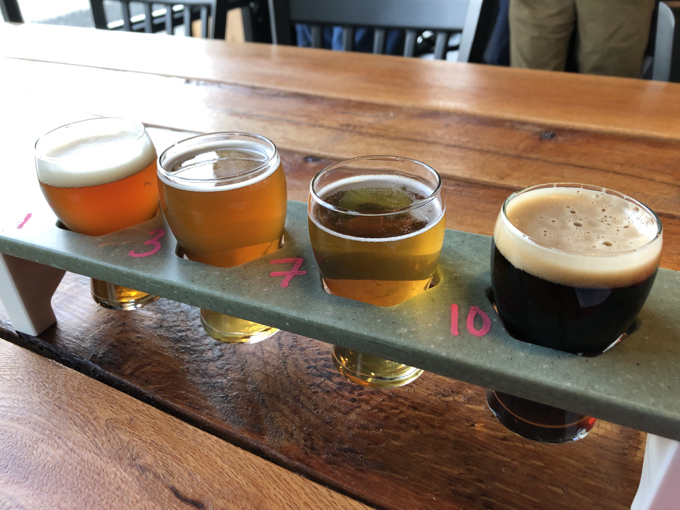 I ordered my flight of four tasters (typical pricing around $11), shuffled to my left, paid the guy, shuffled to my left, picked up my flight… and went to the cool table. In my case, that was the one all the way in the back with no one sitting at it.
Several Connecticut breweries make Connecticut-grown beers. With the growth of Thrall Family Malt and Valley Malt in recent years, lots of beers can claim local grains. There are also now a bunch of Connecticutian hop growers, and many breweries grow their own. I was eager to see how the guys in South Glastonbury could do with the limitations they've put on themselves.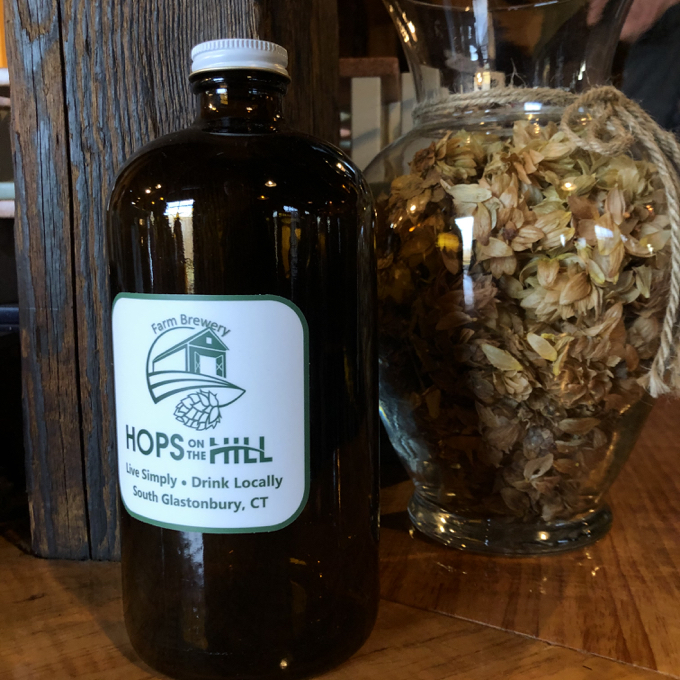 Up first, the CT IPA. No need for fanciful naming here. Its description is from that wonderful time of IPA, back when bittering hops were an actual thing. And… I liked the beer! It was pretty good with the proper balance of bitter and floral. We were off to a good Connecticut-grown start!
That came to an abrupt end with the "Citrus Pale Ale" with farm-grown Chinook and Cascade. It had that weird tinny sweetness that thin beer has sometimes. I am not a brewer, so I can't say why or how this seems to happen at newer breweries, but it's fairly common. Not enough hops? grains? fermentation?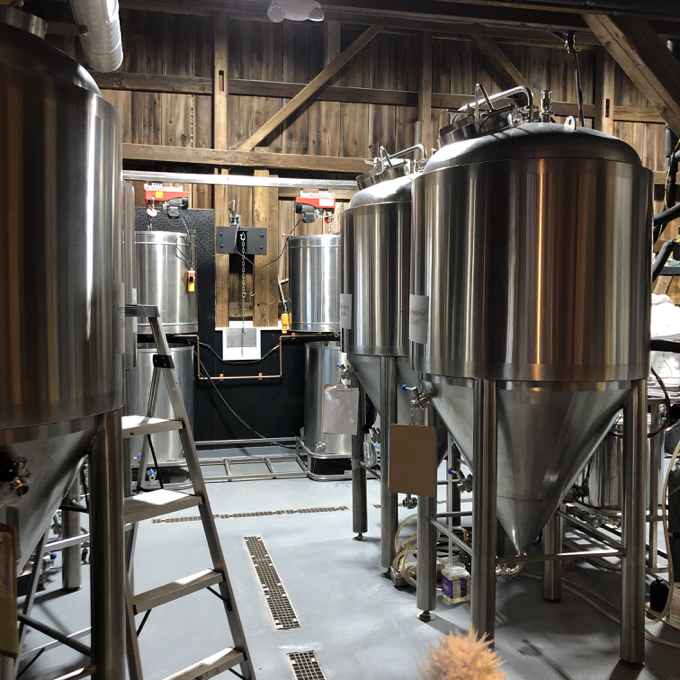 HOTH prides themselves on the the low ABV of their line-up. And I love that about them too; but the Citrus Pale Ale and the Munich Lager both suffered from the same tinny thinness. It's similar to what I've found at other breweries' "session ales," so there must be some relation here.
Neither were "bad," at all, and HOTH claims the Citrus Pale Ale flies out of their fridge in the 16 ounce can format. The last beer I had was their coffee porter. It was a decent enough porter, but despite working with not one, but two local coffee joints (Glastonbury is a coffee hotspot), I wasn't getting the coffee in the porter.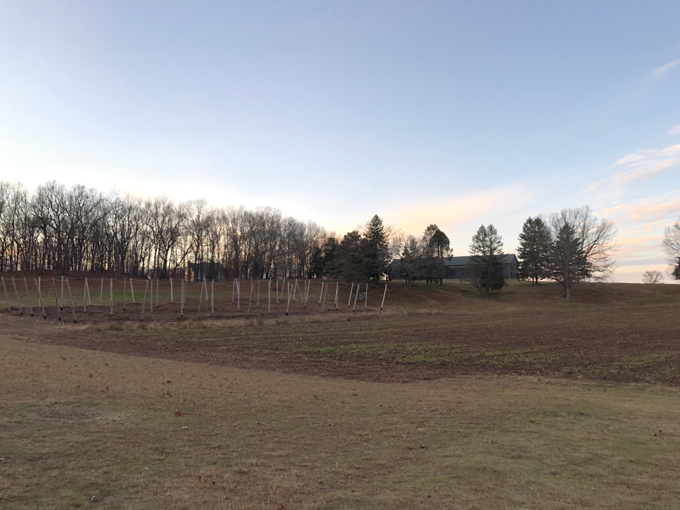 I just read that Hops on the Hill collaborated with Powder Hollow Brewing on the coffee porter and a cider that I didn't have. I've no idea how that came about. Was it a space limitation thing for HOTH? Powder Hollow doesn't have the best reputation for, you know, drinkable beers, and I found HOTH's offerings good to "good enough" across the board.
But it's crazy times in Connecticut brewing. I'm confident that the crew on the hill on the river in the valley in South Glastonbury will be just fine. They clearly have a following already, they have a beautiful location with room to grow, and they didn't serve me anything terrible.
So get on your tauntaun and ride on down to HOTH.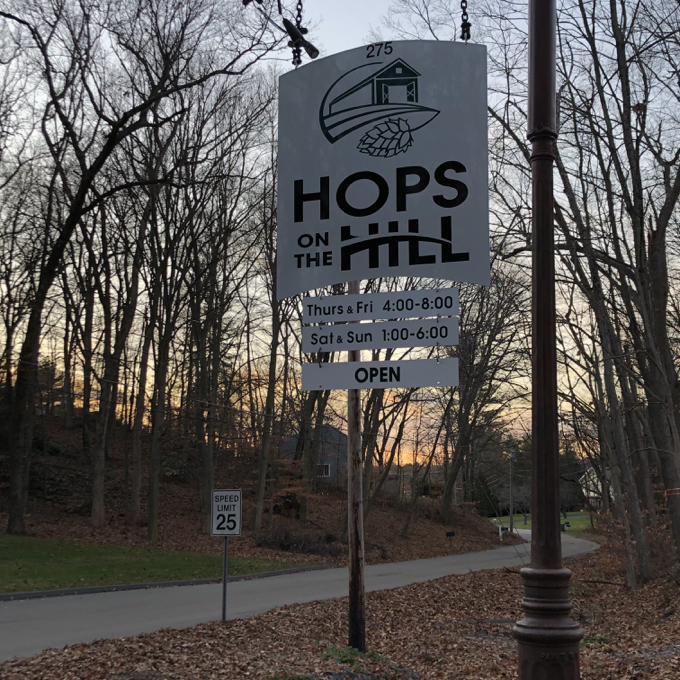 Hops on the Hill Brewery
CTMQ's Breweries and Brewpubs