Laissez Le Mauvais Temps Rouler
Chateau Le' Gari', Marlborough
July, 2019
Let's start with the name of this winery and event space in Marlborough. "Chateau Le' Gari'." I'm missing something. Chateau implies a bit of a more stately structure than what I found in Marlborough, and Le' doesn't really mean anything and what is a Gari'?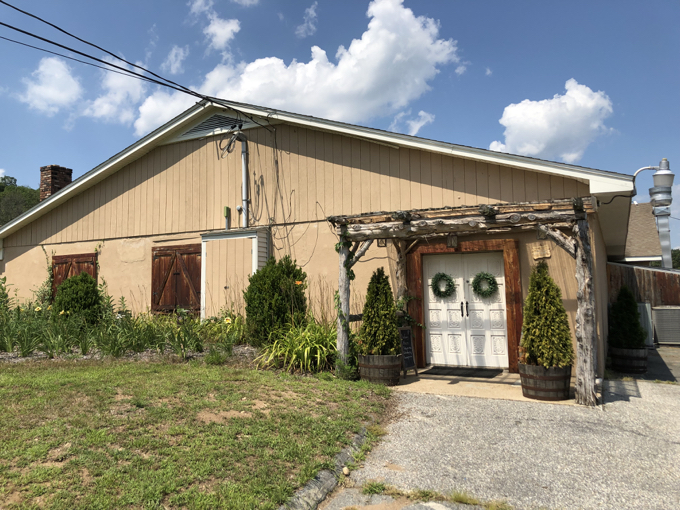 Well, the owner and vinter is Gary Crump, so we can safely assume that's the Gari', part, even if it makes no sense. I learned that Crump grew up in Louisiana, so perhaps this is some sort of Creole/French-Canadian amalgamation of the French I know. Like how Maison de Gary is "House of Gary" rather than the "Castle le' Gari'" name that is attached.
But proper nouns can be anything, right? No big deal. What matters is everything else.
In 2015, Crump sold his interest in Priam Vineyards, just down route 2 in Colchester and began what has become Chateau Le' Gari'. Priam was one of the earlier wineries in Connecticut I believe, and has a pretty good following. Priam has grown quite a bit since I first visited many years ago, adding a kitchen and event space.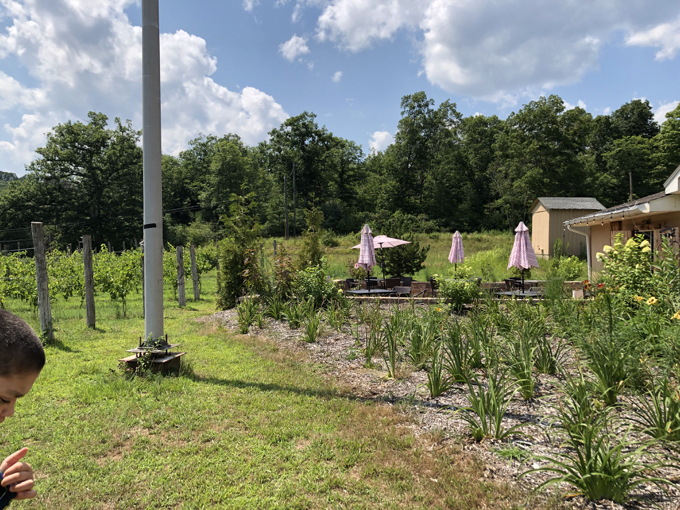 Crump skipped a few growth steps at his new winery, building out a very large space for weddings, parties, meetings… whatever. To have the winery tell it,
The Chateau tasting room serves to welcome visitors to this outstanding grape growing and wine producing region, offering two large picnic areas, a tasting room featuring two separate indoor seating areas, the Barrel Lounge and Jazz Lounge. Also, two patios and spectacular views in Marlborough, Connecticut.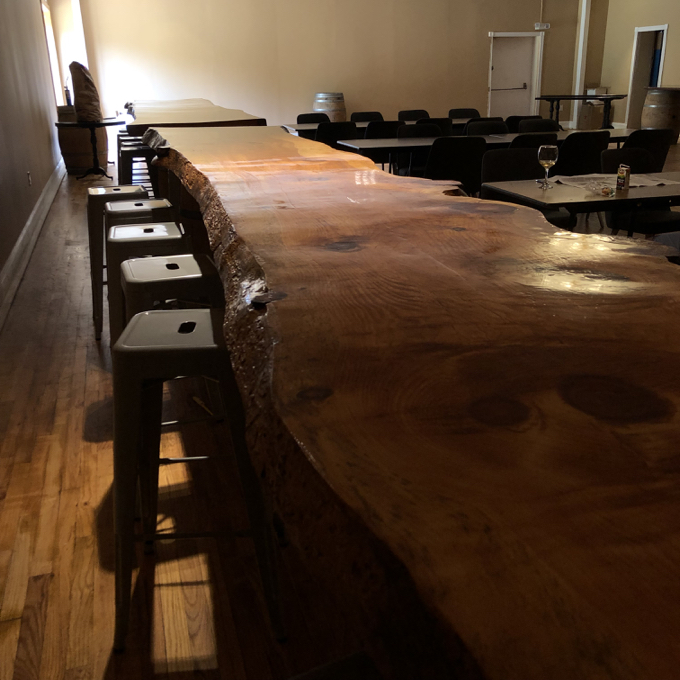 Whoa. Slow down there Le' Gari'. Yes, the indoor rooms are nice and spacious and there are the outdoor patios but seriously? Not only are there no views here, spectacular or not, there are no views in all of Marlborough that would be considered spectacular. C'mon now.
The building is still a bit rough around the edges, but in an acceptable, rustic way. The main bar/tasting area is rather nice. Le' Gari' was talking up several patrons who all seemed to enjoy his stories of France and Louisiana and elsewhere. He's a gregarious and charming man; that much is clear. He certainly would have chatted me up if I was into it, but I wasn't feeling it. I just wanted to drink some wine.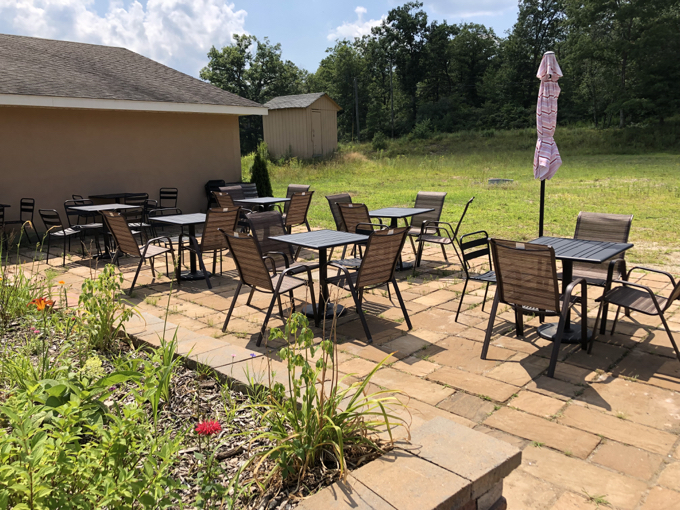 Marlborough, Connecticut: The gravelly soils and temperate weather provide the ideal micro-climate for growing grapes. The grounds are beautiful and the spacious, elegant facility offers an unmatched experience to wine lovers. Is this France? or Napa? No, it's Connecticut and it's right in your backyard!
I ordered a glass of the Mardi Gras White. This glass of Mardi Gras White cost $10. Mr. Le' Gari' says that this wine is "beautifully fragrant, floral and herbal nose, full of tropical fruit on the palate, finishing with ripe apricot." He spelled palate correctly, so that's one up on Connecticut's breweries.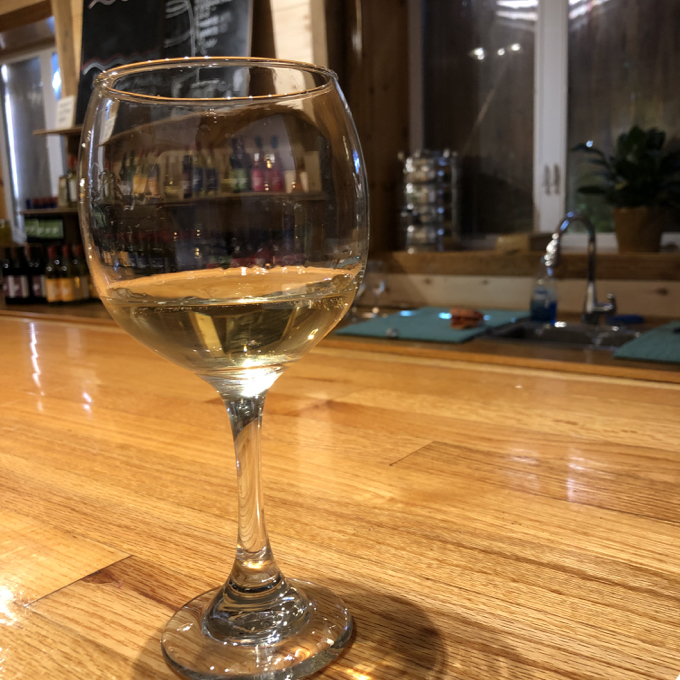 Mr. Le CTMQ' says that this wine is "HOLY COW, Did I just pay 10 bucks for this?! Terribly sweet and cloying with no balance at all, I rather hated my choice." So what did I, noted smart guy do? Went back to the bar and ordered a second glass of $10 wine.
This would be a good time to tell you that I had Damian with me. As many of you know, Damian has significant special needs, so social norms aren't really his thing. I guess I had audibly complained to him during my first glass, alone in the backroom – something like, "man, this wine tastes like crap." I didn't even notice I'd said it, as Damian is often my silent partner.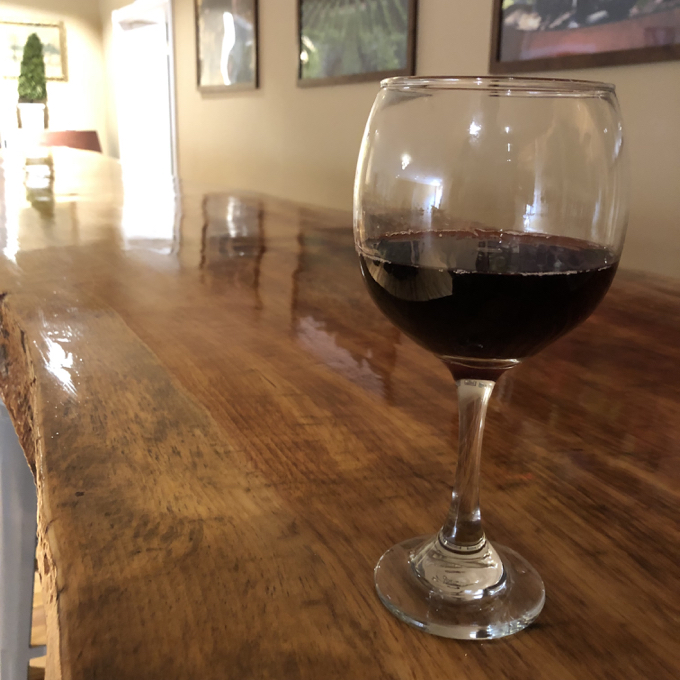 Upon ordering the second glass with Damian at my side, staring at his iPad, he said, "Does that wine taste like crap too?" Oh, Damian.
Fortunately, he is very difficult to understand and no one did understand him other than me. Phew. But to answer your question, D, yes. Yes it did. Actually the Fawn Brook Red didn't taste like crap, it was just thin and weak for a ten dollar glass of wine that claims to have a "Bright and crisp nose of chocolate cherry and wood-smoke, smooth vanilla and lingering sour cherry on the palate. Finishes with long vanilla tannins and more chocolate."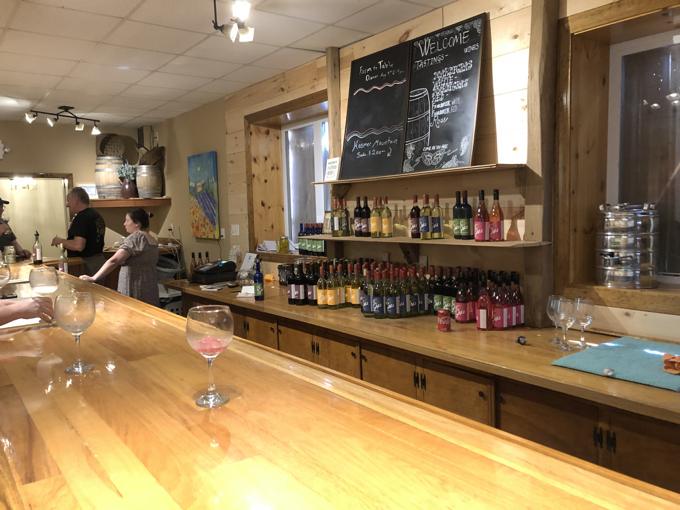 Wow, that sounds like a wine I'd really enjoy! But… while I am certainly no wine expert, I tasted no chocolate, no cherry, no wood-smoke, and no vanilla. I did, however, notice and appreciate the correct spelling of palate again. So there's that. Also, again, there's a good chance I have no idea what I'm talking about:
Gary has been making classic, award winning wines for most of his adult life, winning over 100 international medals at his previous winery. We continue that tradition using both Old World and Modern wine making methods. Time and care are taken with each small batch of grapes as we hand harvest and create our wines.

For over twenty years Gary has been welcoming guests to his vineyard and winery. Chateau is continuing this tradition in a new location and new focus on estate grown wines. We hope you make Chateau Le' Gari' your favorite destination for your next wine adventure.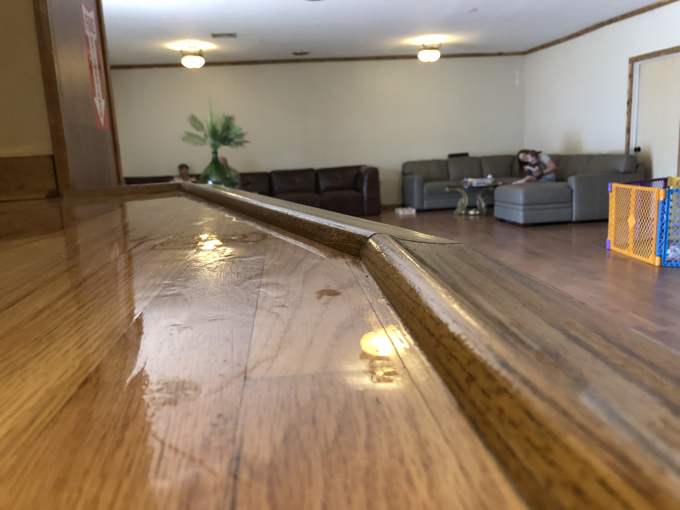 I'd visited two other rural eastern Connecticut wineries within the same summer. I thought the two in Columbia and Franklin were both more enjoyable. I'm not sure what went wrong for me at the Marlborough entry – Other than spending 20 bucks plus tip – as Le' Gari' is an accomplished winemaker who has been successfully selling his creations for decades.
I guess I'm just a Le' Jerc'.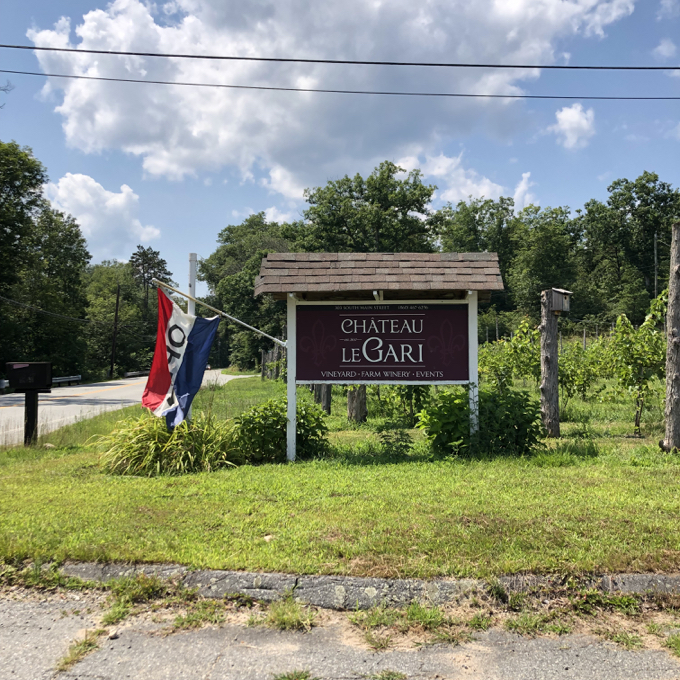 Chateau Le' Gari'
CTMQ Goes to Every Connecticut Winery