Horsing Around
Christensen Pond, Granby
November 2020
Look, if I made the effort to "hike" here, the least you could do is spend the next 90 seconds of your life reading about it. No? You don't? Of course you don't. Why would you? You could at least look at this pretty picture though.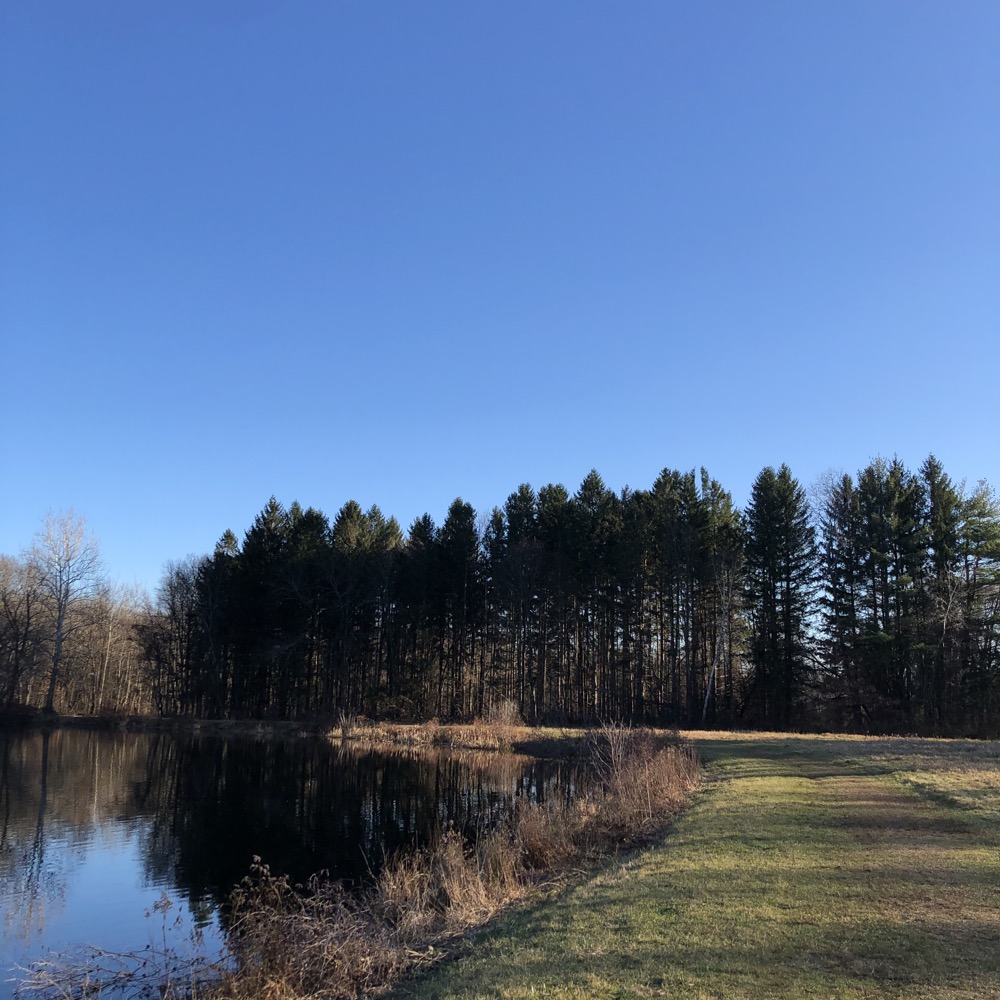 See? It looks like a nice enough place in North Granby. And it is! I'm guessing this is a mad-made pond. I know that it is a local fishing hole. And it's surrounding by horse farms. (One horse farm here is the Strain Family Farm at which we visited the Strain Family Horse Farm Cowboy Museum back in 2011.
Seriously. We did that. There really is (was?) a Cowboy Museum in Granby. And there really is a site somewhere that told me there is a trail to hike at Christensen Pond.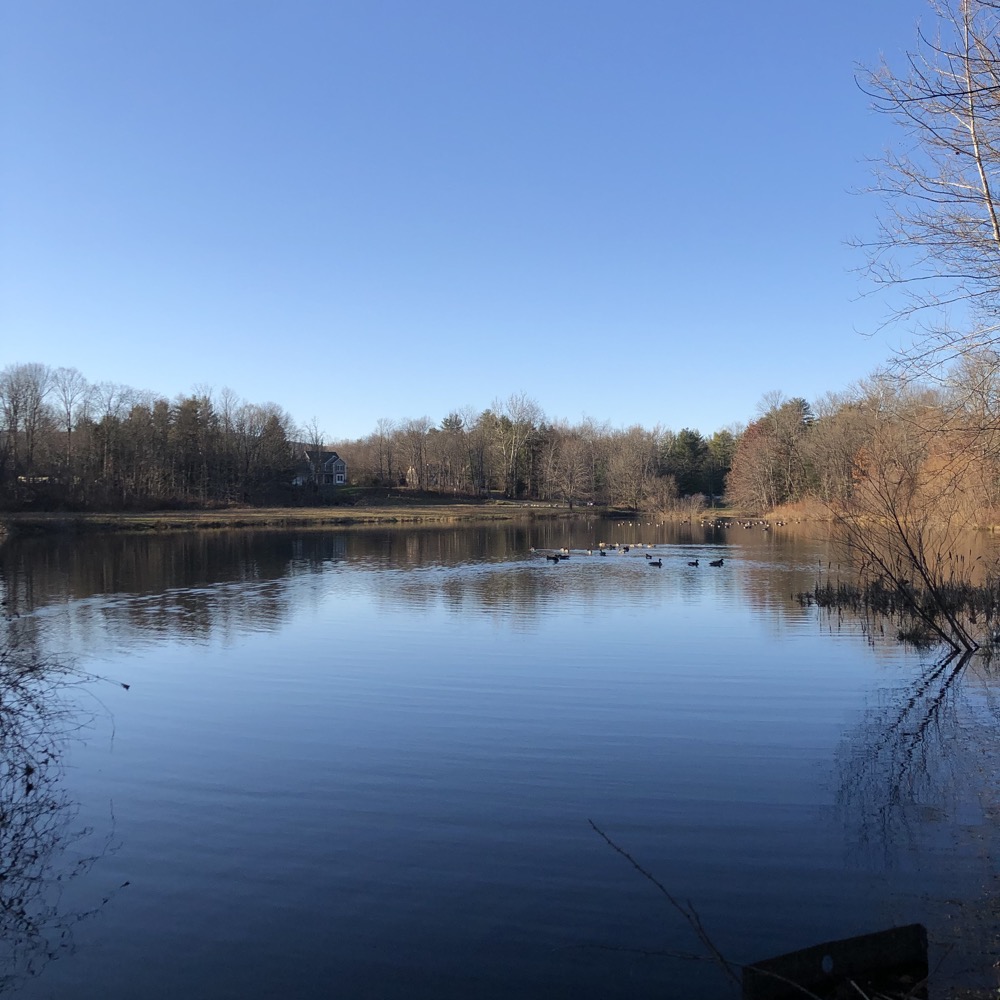 And there is. It travels from the parking lot, alongside the pond, and into the woods along the East Branch of Salmon Brook. The pond is a dammed portion of that brook which becomes a much bigger brook and eventually feeds into the Farmington River at the Tariffville section of Simsbury.
I walked into the woods and the followed a couple trail splits and came to private property signs and bumbled around a bit and realized they didn't really go anywhere worth going. So I turned around and returned to my car.