Goodnight, Moon. Goodnight, Fun.
New Haven (Google Maps location)
October 3, 2015
I don't know what's going on at this place.
No, I don't mean I don't know what's going on with it at the time you're reading this, although it appears to have closed for the pandemic, which has no end, so I don't know if and when it will reopen. The museum's website is rather vague on the rather important topic of, y'know, being open.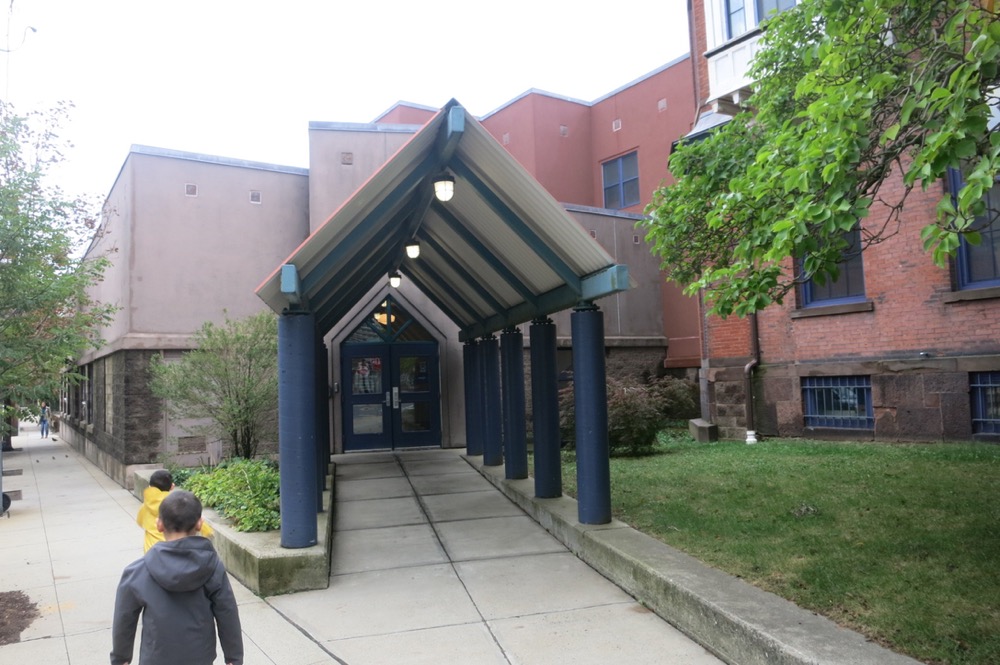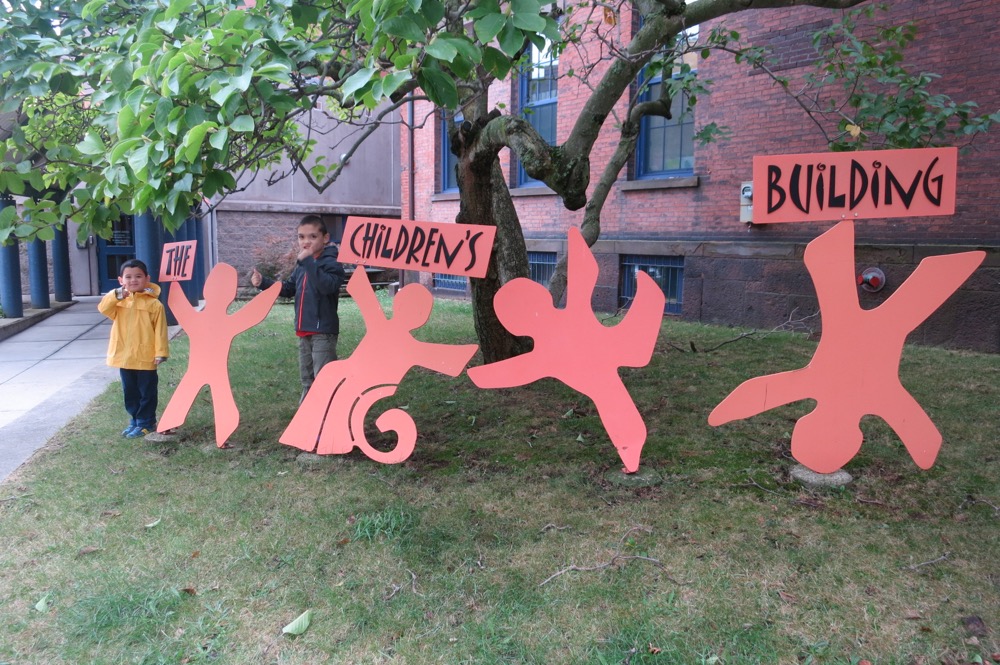 I mean I didn't know what was going on with the place while we were there. First of all – and frequent readers know that I don't complain about prices of things too much at all – 10 bucks a head is bonkers. Yes, children's museums are always relatively pricey, but children's museums can usually justify their priciness. I'm not sure this smallish one in downtown New Haven can.
Or at least couldn't when we visited in 2015.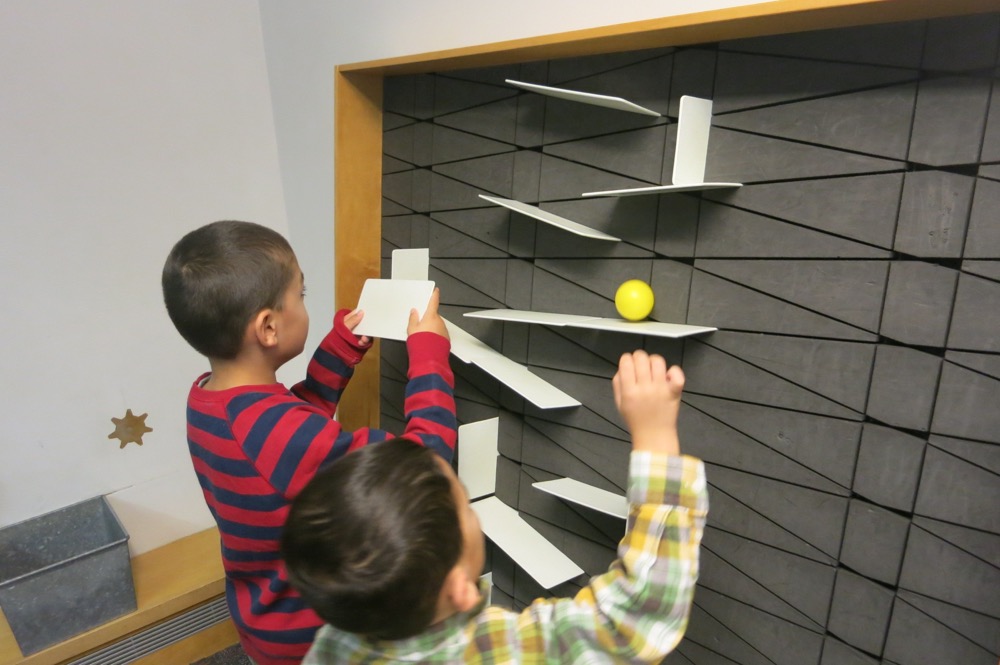 Welcome to this majestic and magical children's building on the corner of Orange and Wall Streets. In the Connecticut Children's Museum there are eight thematic and community-inspired rooms. There are also books to enrich each exhibit and a template of textures and languages to support absolute accessibility.
I've taken my sons to children's sections of town libraries that provide the same. For free.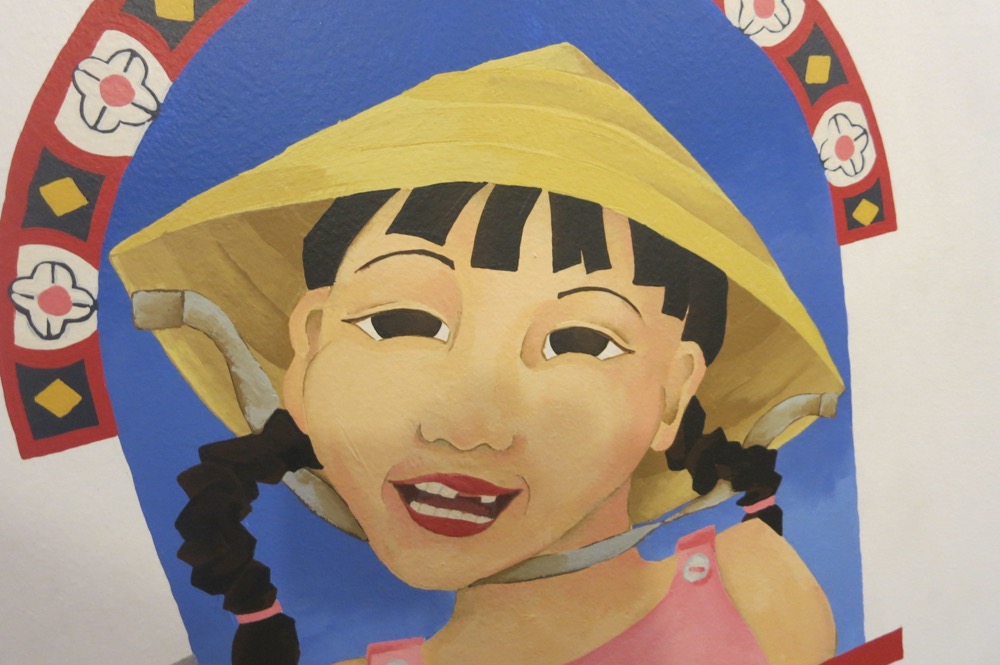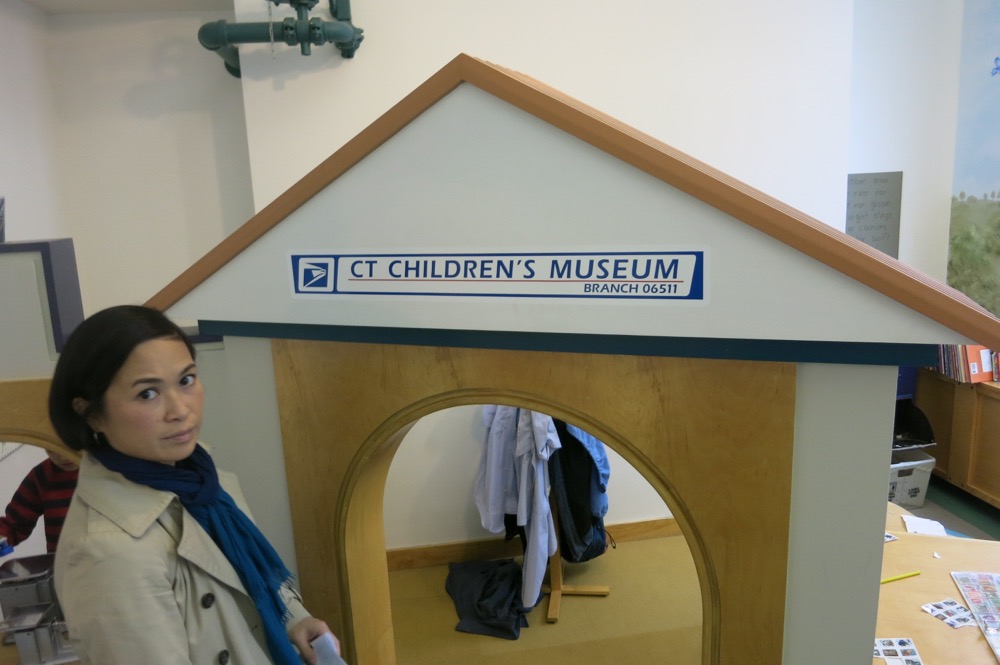 Look, I don't want to dump on this place too much. It has an interesting history and certainly serves noble goals. In fact, it's almost as old as I am. It was started in Hamden in a bus in 1973. Three years later, the museum moved into a former electrical shop on State Street in New Haven and then when the city planned to demolish the building to widen the street in the late 1980s, it moved to the building at College and Wall.
The 1990's were tumultuous for the museum. It was closed in favor of a magnet school, then redesigned and was a sort of private affair for those in the know. Then it was a daycare center… I think? Finally, in the early 2000's, money was raised and the museum as it is today was created and opened again – in tandem with a daycare that still exists there.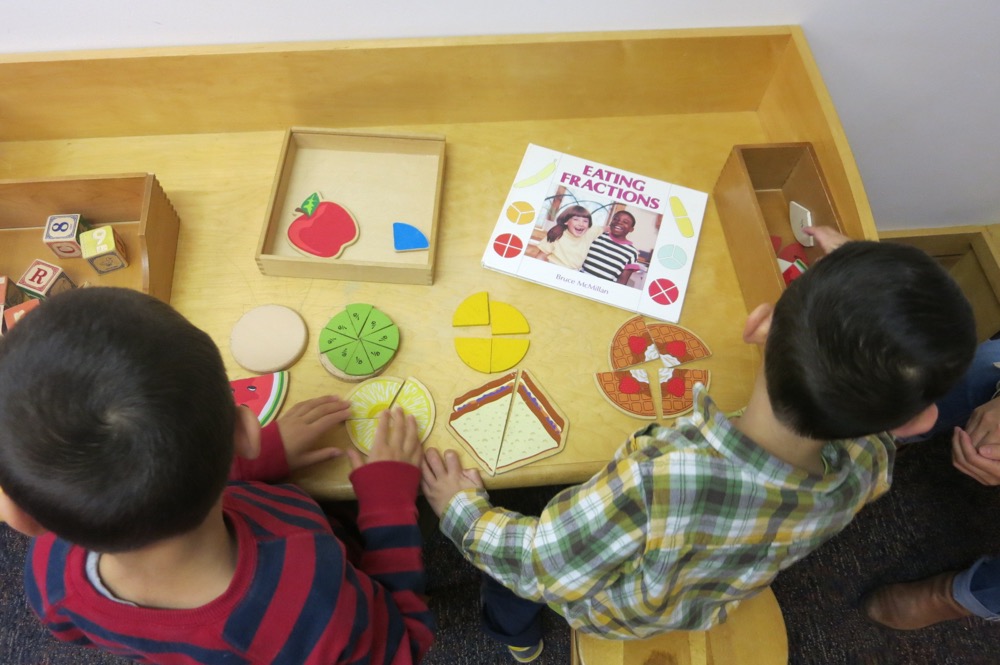 Which explains why the museum experience felt like… well, it felt like a fancyish daycare. Or, as I said, a children's section of a library. I've been to hundreds of Connecticut museums and define "museum" very loosely. Defining "children's museum" is really, really tough since little kids aren't going to enjoy a "typical" museum experience. I'm okay with whatever a children's museum director wants to say is a museum.
This place is colorful and cute and certainly looks like a children's museum.
The exhibits for the Connecticut Children's Museum were inspired by educators, artists, health care providers, scientists, community organizers, businesspeople, architects and parents who worked together–meeting, dreaming, and drawing. Hundreds of people generated the reservoir of ideas that now shape the eight thematic and community-inspired rooms.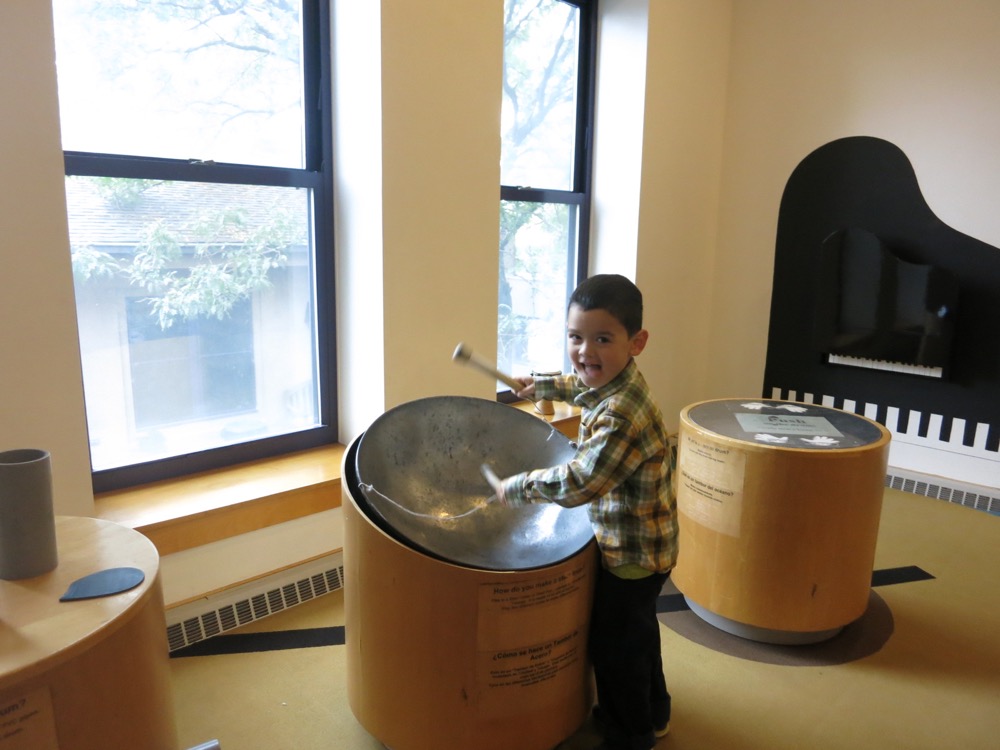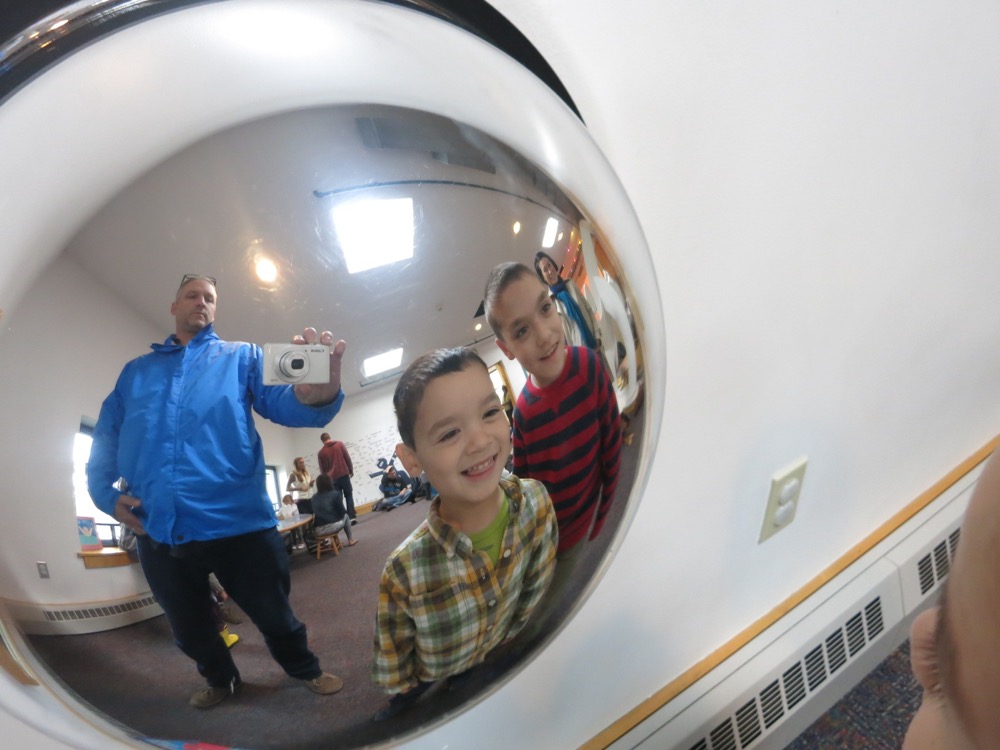 And here's the thing. The Connecticut Children's Museum is more focused on serving an often underserved community than serving my spoiled brats from out of town. A lot of what they do here, as well as out in the community, is to serve as educators. They run literacy programs and art programs that reach beyond the building's walls and straight into some of the parts of New Haven that can most benefit from such things.
And there is a whole philosophy going on here that you may not recognize. The museum is based on Harvard psychologist Howard Garner's Theory of Multiple Intelligences. Supposedly, each of the rooms is dedicated to one of the eight intelligences Garner articulated: Musical, Logical-Mathematical, Spatial, Interpersonal, Intrapersonal, Bodily- Kinesthetic, Linguistic, and Naturalist.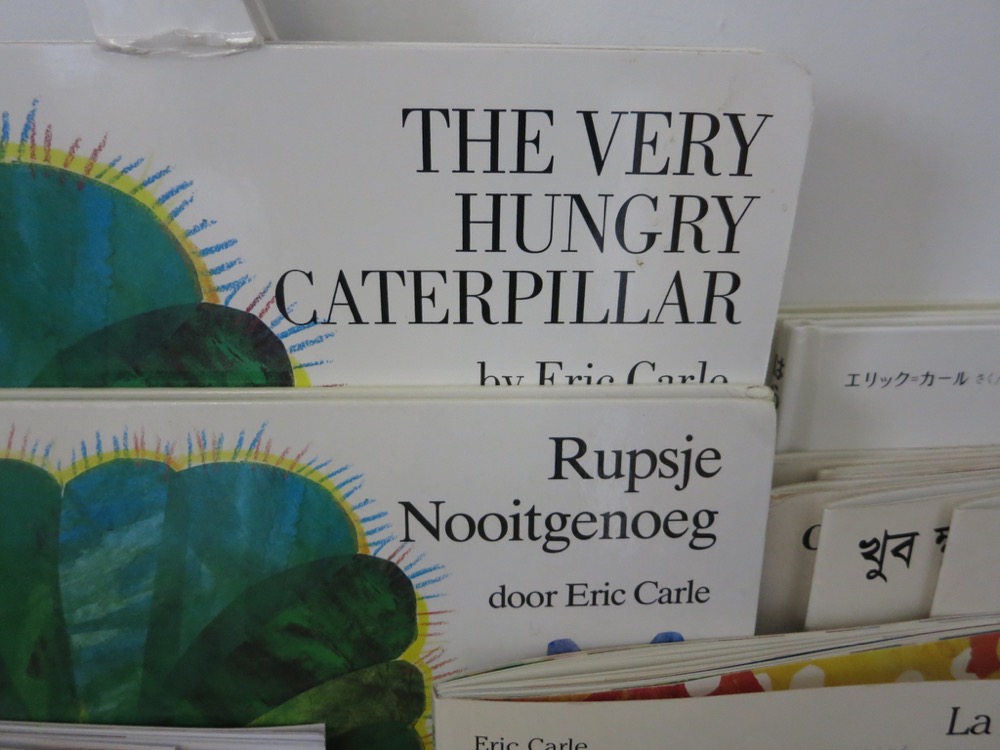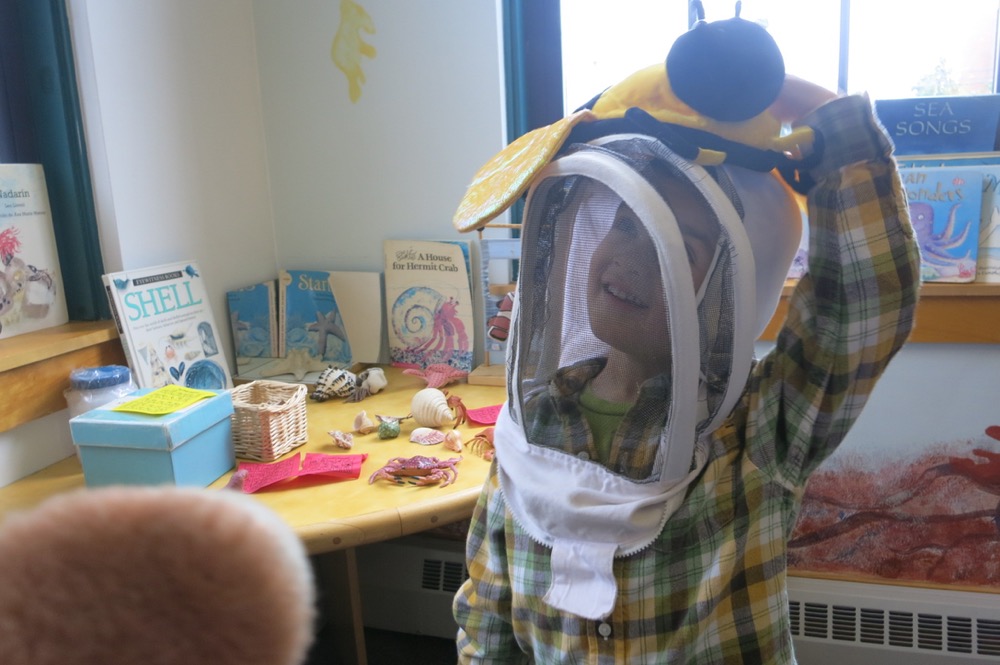 I won't pretend that was noticed by any of us. The most memorable thing here is the "Goodnight Moon" room. That room is, apparently, the Linguistic Room. (Okay, that makes perfect sense now that I'm reading the very words I've typed.) The room also brings up another great thing this little museum strives to do.
There are copies of Margaret Wise Brown's beloved children's bedtime classic in Spanish, French, Korean, Japanese, and Hebrew, among others. There's a Braille edition. The whole room is created in such a way as to feel as though one is inside the story. It's pretty neat.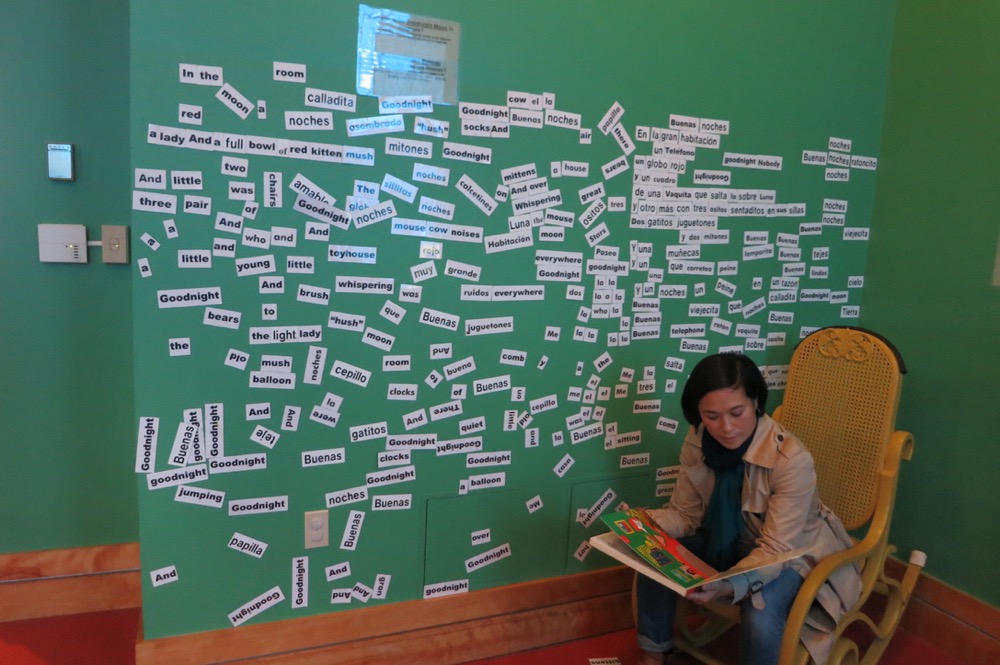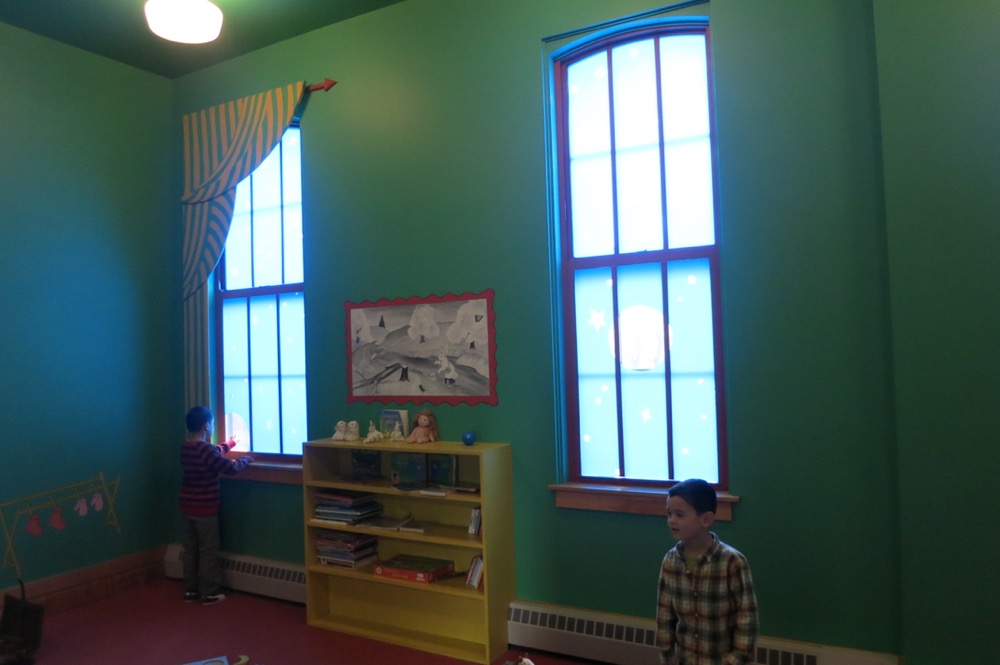 The rest of the museum is, I'm afraid, somewhat forgettable. Not because it's "bad" or anything; and if my boys had only been to one children's museum, this place would be perfectly fine. Calvin and Damian had plenty of fun here.
Damian is always happy with Rube Goldberg type things or physics and gravity demonstrations. Calvin got to bang on some drums and build a gear chain! These activities could keep them both busy for a good long while.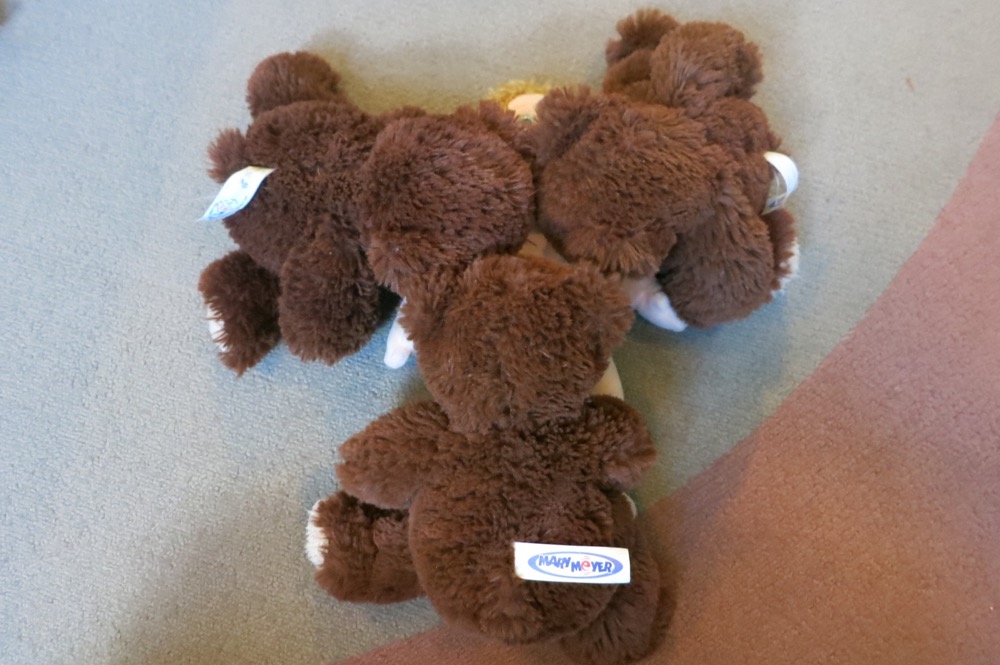 But as the adults in the equation, Hoang and I found the Connecticut Children's Museum a bit lacking. Again, with their focus split between community outreach, running a daycare, and a museum with far-reaching and noble goals beyond just occupying four-year-olds for 90 minutes on Saturday afternoons, I can dig what they're doing.
So at this point I'll just say Goodnight. Moon.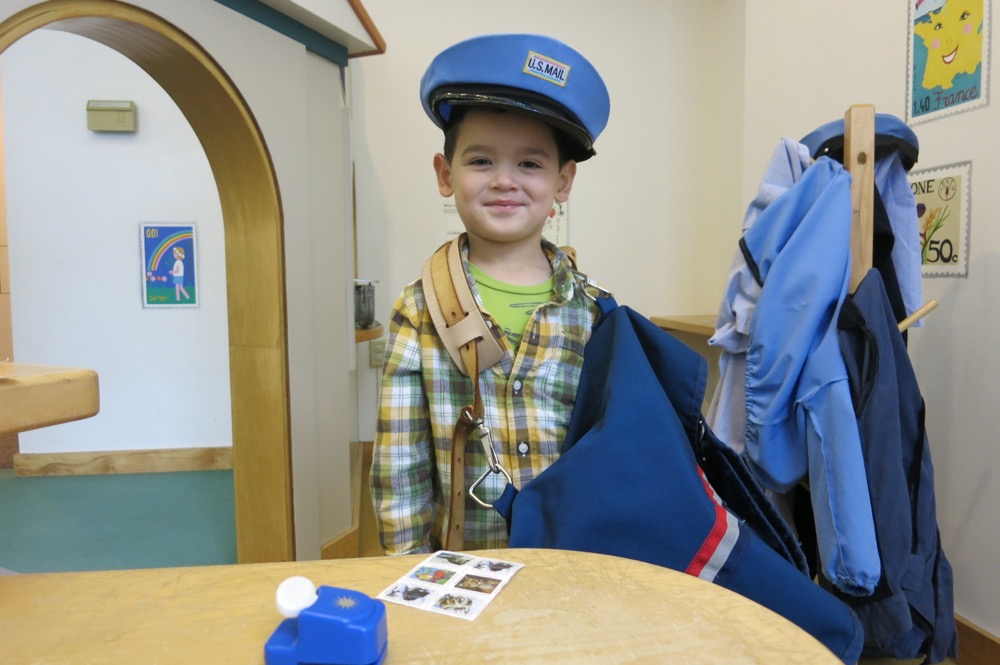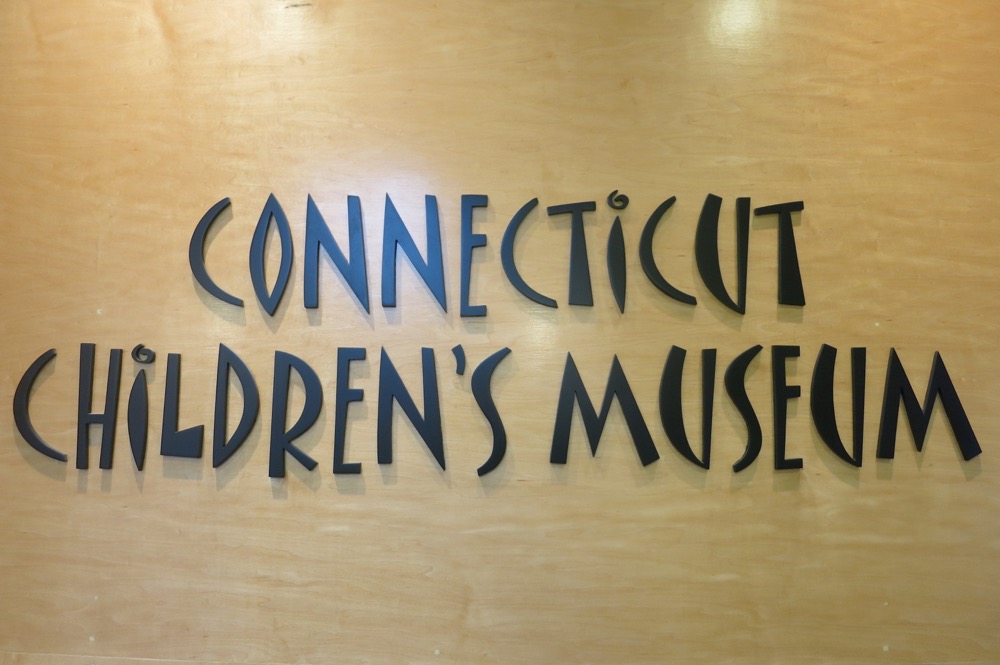 Connecticut Children's Museum
CTMQ's Museum Visits