Cornwall's Town Trails
You don't go to Cornwall to hike and end up hiking the town's trail along the Housatonic River. You just don't. It's Cornwall, a land of dozens of fantastic hiking opportunities up mountains and through rolling hayfields with views of covered bridges and white churches.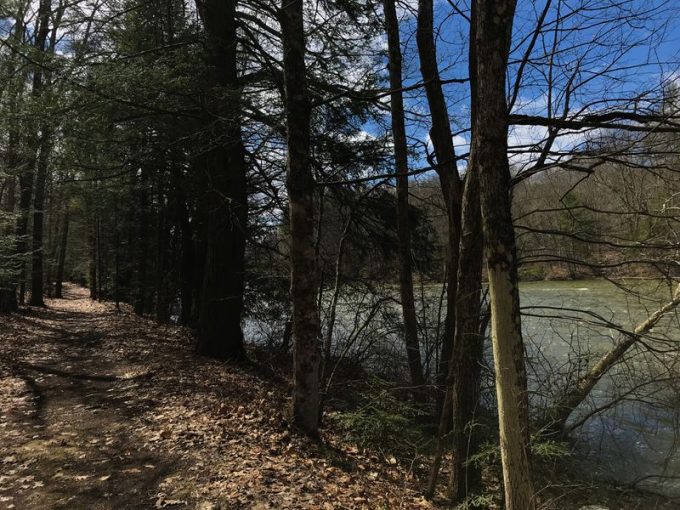 But you're not me. For in fact, I will go to Cornwall and hike this riverside trail. I will enjoy it and I will give it the respect it deserves. So for all of you just interested in the incredible old growth forests and vistas in town… good. More Cornwall town trail for me.


My Cornwall Town Hikes:
Cornwall Riverside Trail


Cornwall hiking/mapping resources:
Various maps of Cornwall (UConn)
CTMQ's Town Owned Land Trails