Don't be Cowled
Cowles Park, East Granby
May 2019
Before setting out at Cowles Park, whether on foot or on mountain bike, just know that you will take a wrong turn somewhere. You won't get lost in any real sense, but you will get confused. (If you get lost in a real sense, your sense of direction needs some work, as you are bounded by major roads, a major river, a huge powerline cut and plenty of marked trails.)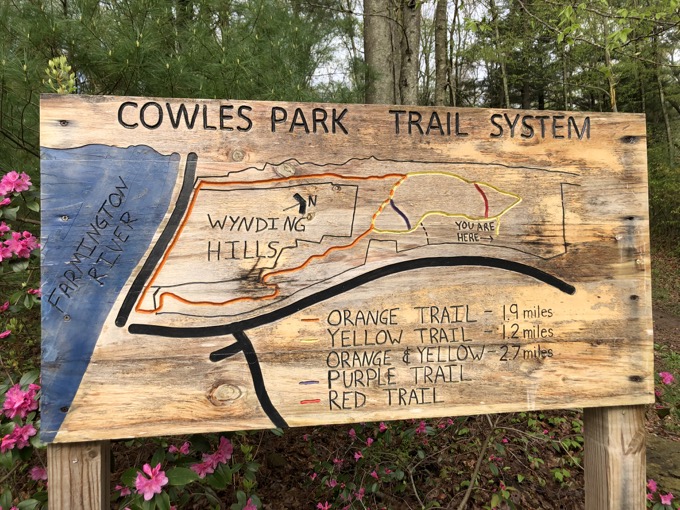 I hiked the park, but it also serves as a sort of hub for mountain biking. The New England Mountain Bike Association has partnered with East Granby and maintains a lot of trails here and north into the woods. They've built and maintained bridges and it seems to be a rather nice partnership.
Anyone who has hiked the Metacomet Trail section just east of the Farmington River surely noticed all the weirdly named trails peeling off on both sides – those are mountain biking trails that connect over to Cowles Park.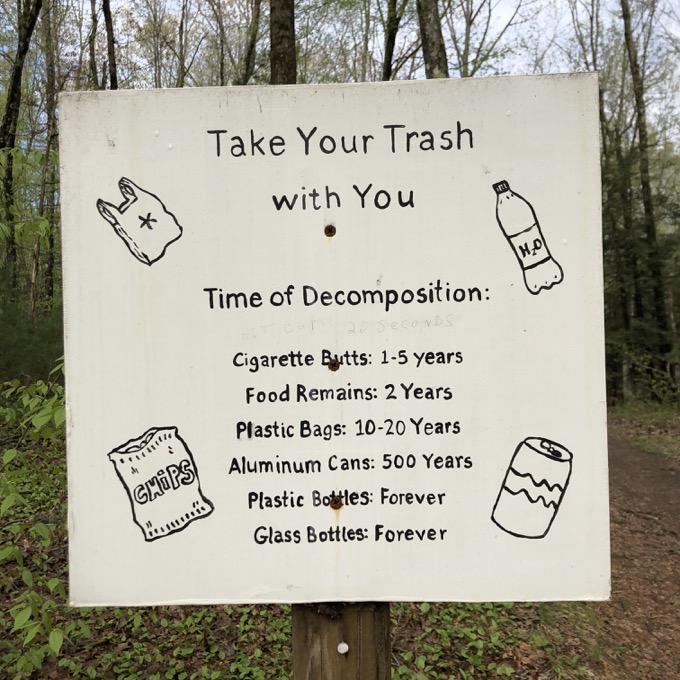 Throw in the Eversource Land Trust's Tariffville Gorge parcel that's in the mix here and you have a mish-mash of land parcels that no one but me actually cares about who oversees them.
Cowles Park isn't very old, having been created from land donated in 1981. There are two main trails here, the orange and the yellow. If your goal is to hike for a little while and not get crazy, stick to the yellow loop.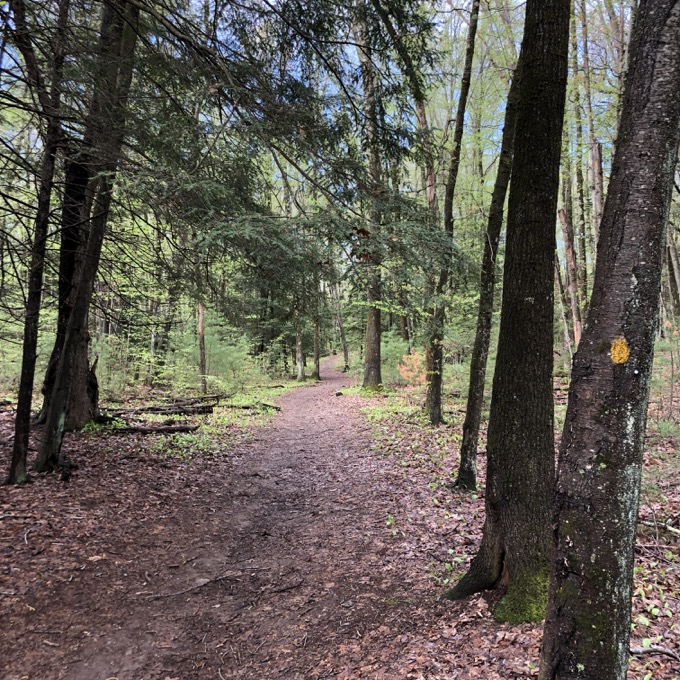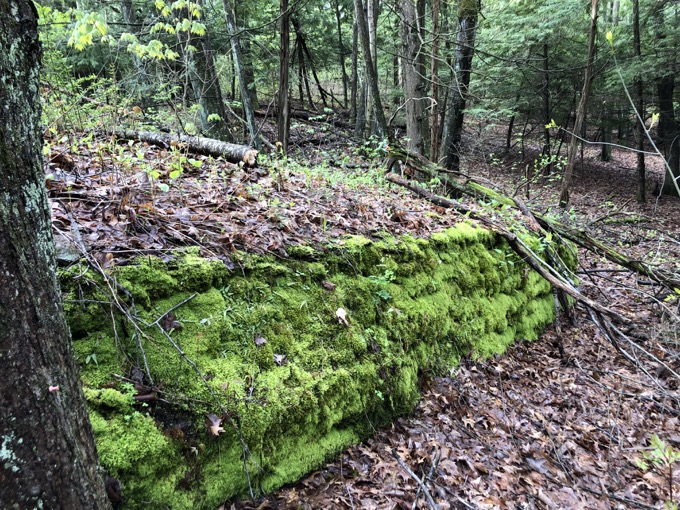 You won't get any views, but it affords a nice, level walk through towering pines and alongside some nice fern and moss gullies. But how can you just stick to the yellow trail when the orange trail is right there?
Essentially an extended loop, the orange trail is an entirely different animal. If you scroll back up to that picture of the map at the parking lot, you'd think you'd get some sort of Farmington River view or sight or touch or something.
Nope. In fact, the Orange loop here is one of those weird trails that are weird enough for me to be a little weirded out by it. It seems to literally traverse backyards on the flat and straight more western side.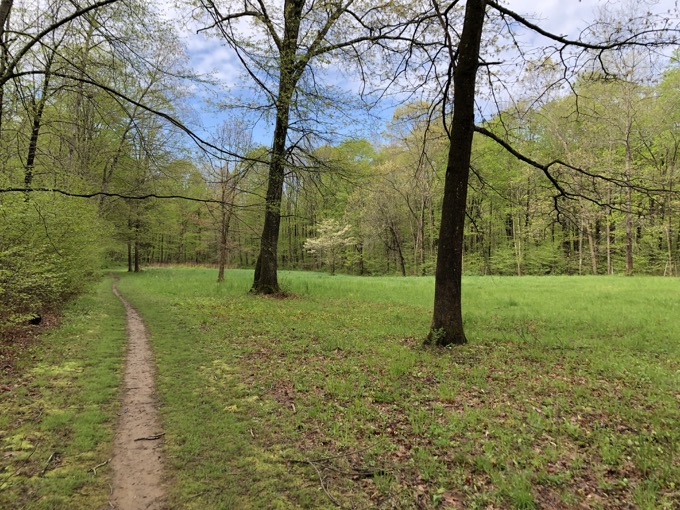 I'd recommend taking the orange trail clockwise actually. You'll have a much easier time re-entering the park from Tunxis Avenue. Cowles Park extends to the road in a 10-foot wide corridor.
Which is fine. After walking across someone's yard, there are little Orange Trail/Cowles Park signs which are nice.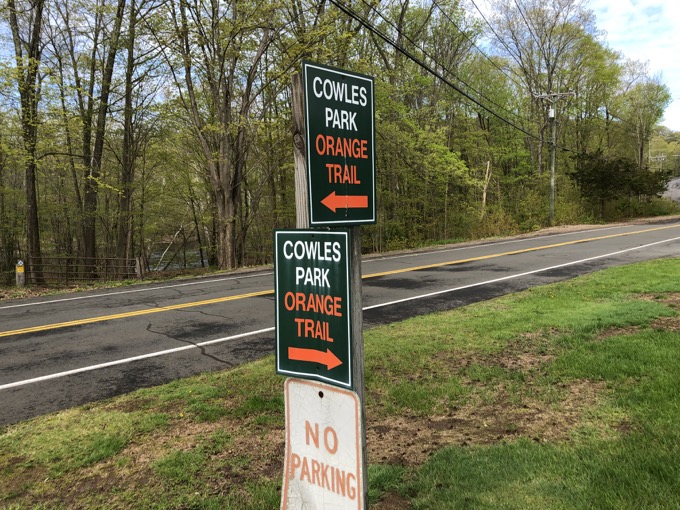 Walk down Tunxis Avenue and like I said, going counter-clockwise, good luck. (It is entirely possible that a sign will exist for you though.) If you have trouble, before the bridge over the road immediately after the last house, there's a tiny trail up a steep incline. Welcome back to Cowles Park's Orange Trail!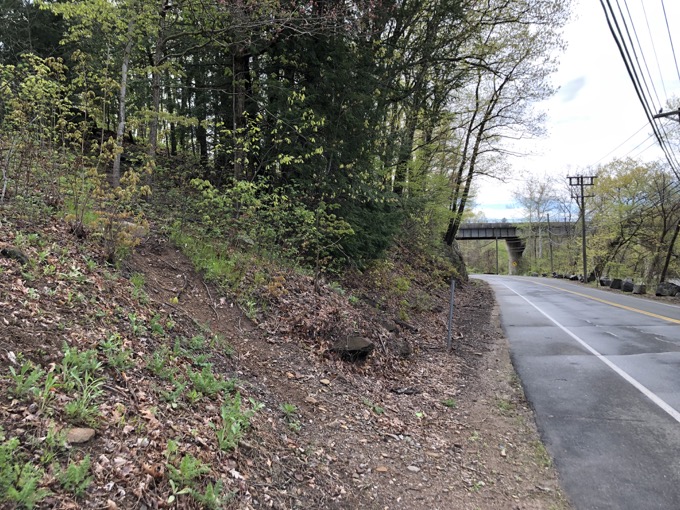 This side of the park is entirely different from the other. It's hilly and wet and darker and there are remnants of parties and buildings – not to mention it parallels the fairly busy route 187 as well.
That's not to say it's not cool – for it is! The NEMBA folks have built a series of really nice bridges here, and – hold on. The trail just dumped me into someone's yard and onto a suburban road for a minute.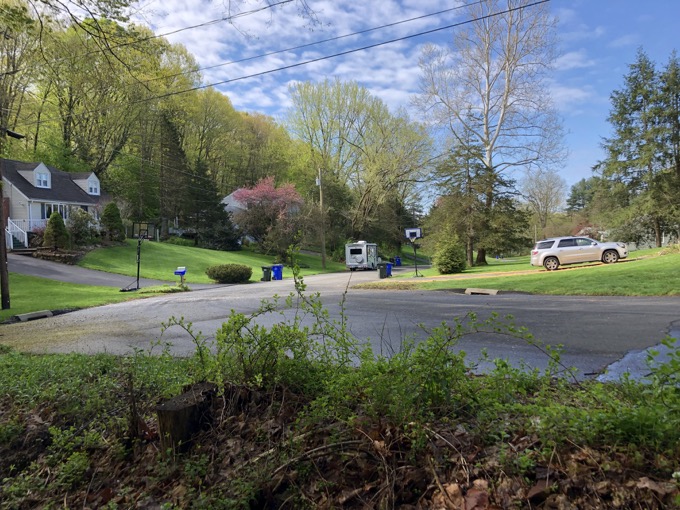 Cool, cool. Anyway, back into the woods and more fine bridgework. Well done, NEMBA. I've had many conversations on whether NEMBA and CFPA can ever build a partnership – in other words: bikes on blue trails – and… I just don't think it's going to happen.
I also don't think it should happen. But here at Cowles, it sort of does unofficially happen. Along the yellow trail, you'll find a bench and a bridge across a brook. The trail is unmarked but you can't miss it.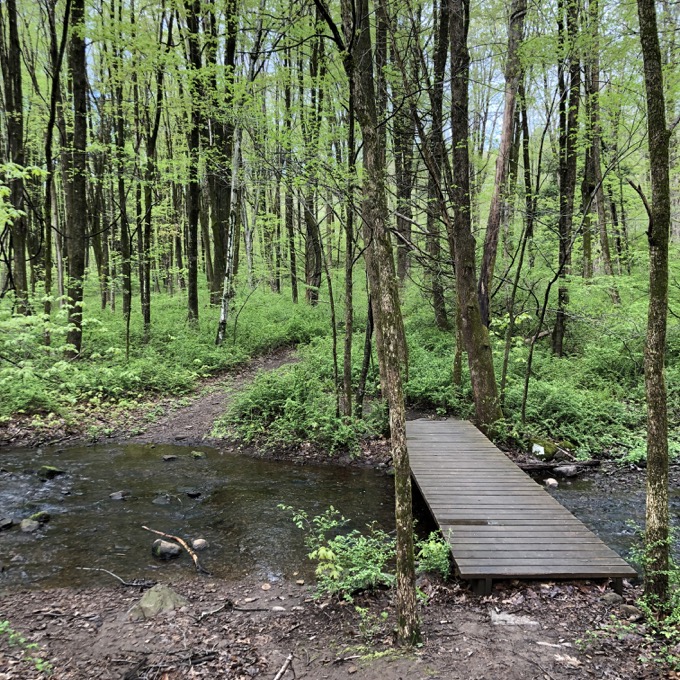 This trail will bring you to the power transmission line and into the woods on the other side. Now the trail takes hikers (and bikers) high above the Farmington River. I poked around the trails; some nice berms and fun, winding paths for the bikers here.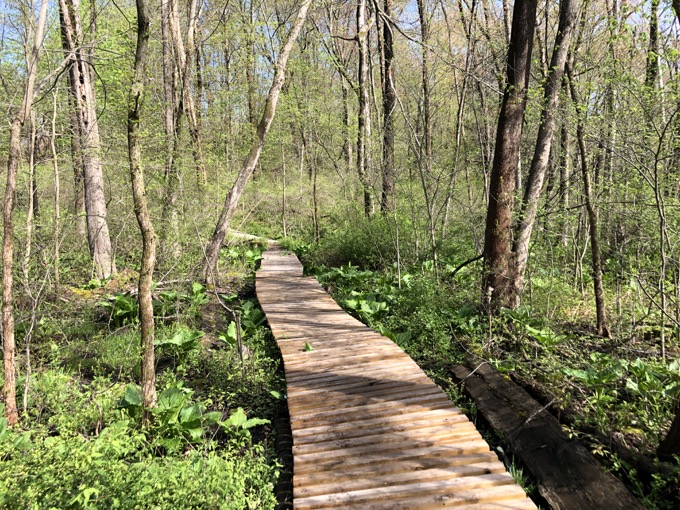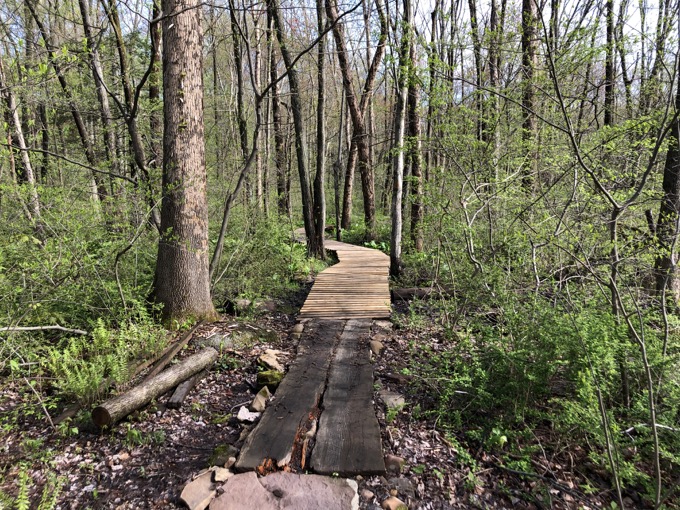 I don't know who owns this bit of land. I believe it is outside of Eversource's domain, it is definitely outside of Cowles… it's sort of just backcountry. Rogue trail-builders can apparently do whatever they please.
The main trail ultimately connects to the Metacomet Trail if you happen to take the correct path into the woods after the powerline. If you head left on the mighty Metacomet, you'll reach a cool lookout in fairly short order.
And quite frankly, if you make the effort to do Cowles, you might as well head over to the Metacomet for the view alone – and to gain a greater appreciation of the work that goes into the mountain biking trails I guess.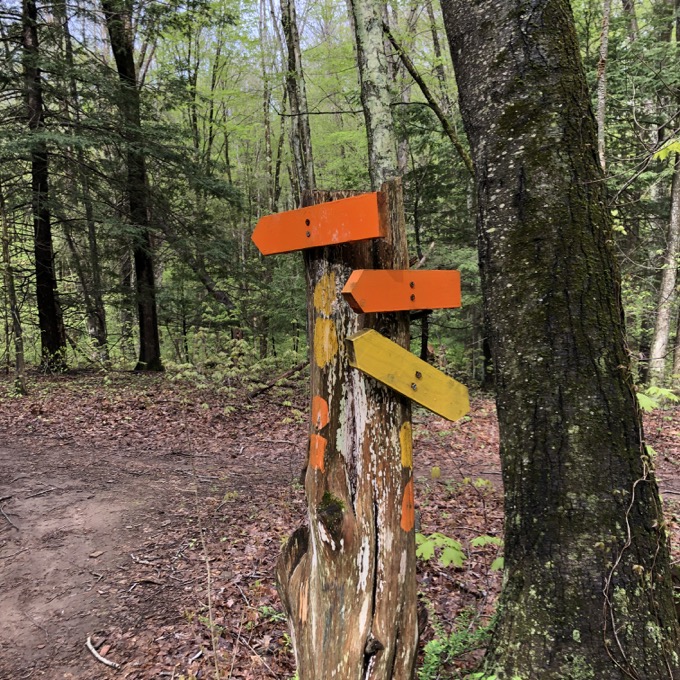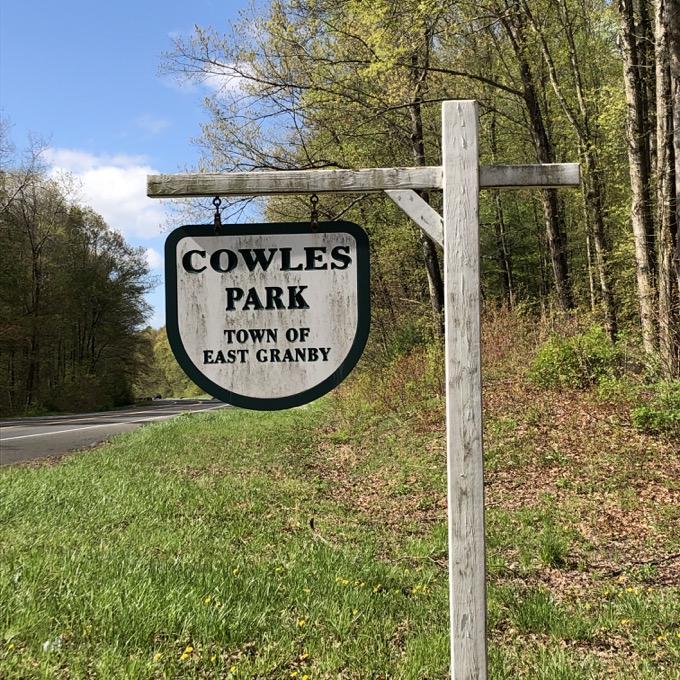 Map of NEMBA Trails
CTMQ's East Granby Town Trails
CTMQ's Town Trails Page