East Granby's Town Trails
There are some nice natural areas in East Granby – especially up on the Metacomet Ridgeline that cuts the town in two from south to north. So it's no surprise that lots of trailed properties in town are sited on the hillsides and up to the ridge.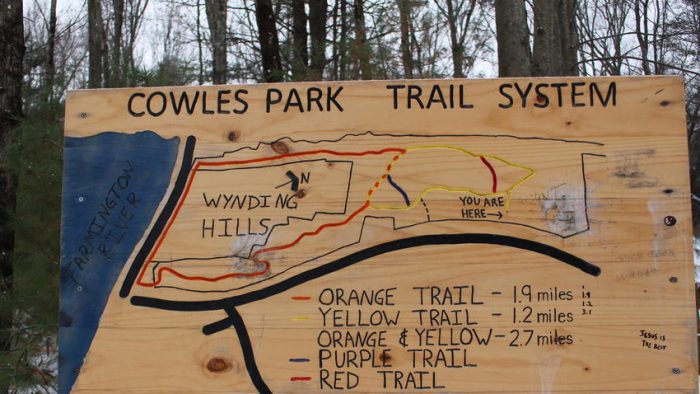 Cowles Park has sort of been overtaken by mountain bikers to a degree, but I do know that several of their trails were built and are maintained by local MTB enthusiasts so that makes sense. They've connected some trails up to the Metacomet Trail and by most accounts, these offer some of the best riding in the state. But we're here to hike, not ride. Let's get to it.

My East Granby Town Hikes:
Cowles Park
East Granby Farms (Brian Spears Trail)

CTMQ's Guide to East Granby
Various maps of East Granby
CTMQ's Town Owned Land Trails