CT Hops for Hope Spotlight 16
Hog River Brewing Company, Hartford
If you happened to pick up the latest issue of Yankee Brew News you surely noticed the handsome visage of one Mr. Ben Braddock on the cover. Ben is the owner and brewer at Hartford's Hog River Brewing. If you happen to have a chance to speak with Ben, you'll find him genial and passionate about his business. Maybe he'll even sign your copy of Yankee Brew News if you're lucky. Of course, if you're at Hog River, you're already lucky… since you're about to enjoy the Ben's beers.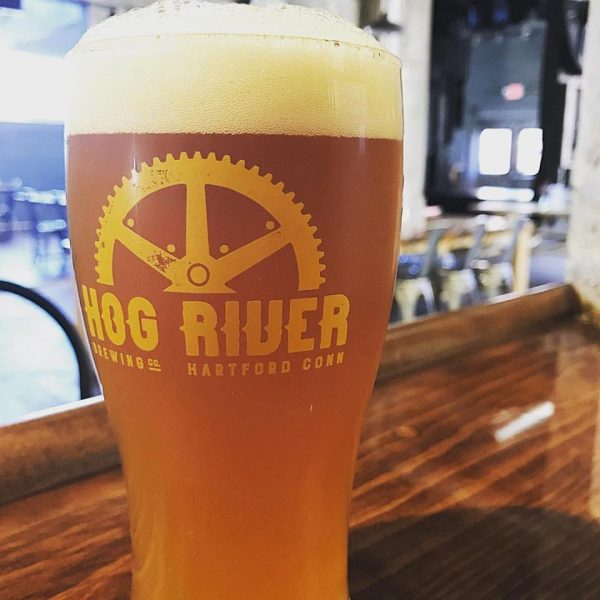 Learn more about the charity we benefit and why we do it
Ben was the head brewer at Willimantic Brewing for a while, under the tutelage of Connecticut brewing legend Dave Wollner. WilliBrew (another CT Hops for Hope participant!) has been the king of Connecticut brewpubs for… forever, and Ben has played a huge role in that. Now out on his own, he's sticking to his roots for the most part. That is, classic beer. Real beer. True to style beer. Great beer. That doesn't mean he can't (or won't) pump out a DIPA every now and then… it means that he appeals to a wider range of beer drinker. I happen to love knowing I'm going to get a perfect ESB, gose, kölsch, dunkel, alt, and the like. We NEED the Hog Rivers of the world to keep doing what they're doing. After all is said and done, Siebel trained brewers like Ben brewing the beers he brews are what's going to be around in a decade. Which again reminds me how lucky we are to have Hog River in our capital city.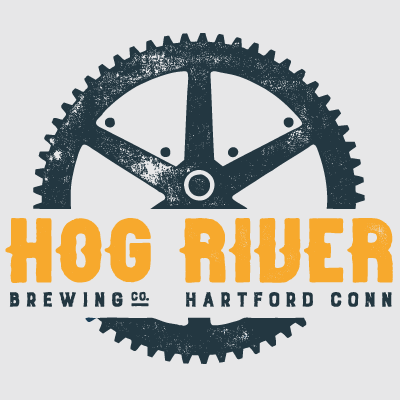 And continuing the theme, CT Hops for Hope is lucky to have Hog River pouring at our 100% charitable event on September 2nd in New Britain. Ben actually helped us with Willibrew two years ago and was quick to sign on with us this year with his own brewery. It's amazing what he pumps out of his seven-barrel system – and if you haven't been to the taproom, it is absolutely one of the coolest around. Historic, spacious, unique, and with a decidedly urban-cum-hipster (in a good way) vibe. Thanks to Ben and Hog River for being part of our event!
CT Hops for Hope, September 2nd in New Britain
Get your tickets now!