Everything Colebrook
I've been exploring and writing about Connecticut since 2006. After a decade, I began compiling CTMQ guides for each town in the state. I plan on "completing" Colebrook CTMQ-style… as well as the other 168 towns, cities, and boroughs in Connecticut. That is the ultimate goal of CTMQ.
If I've missed anything in town or if anything has closed or changed, please let me know.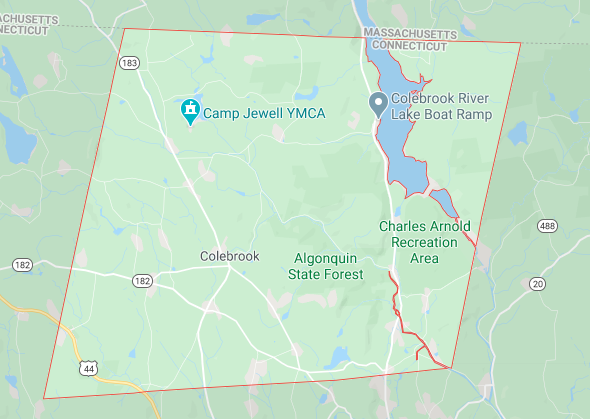 Museums
Colebrook Historical Society Museum
Rock Schoolhouse
Hikes
Explore Connecticut's Colebrook Outdoor Guide
Algonquin State Forest – Intro
Sandy Brook NAP
Kitchel Wilderness NAP
CFPA's East-West Trail – Intro
Colebrook Land Conservancy – Intro
Deer Hill Trail
Hale Trail
Rockwell Trail
Colebrook's Town Trails – Intro
Bobriwka (private)
Camp Jewell Trails (private)
Norbrook Brewery Farm Trails
Food & Drink
CT Beer Trail: Norbrook Farm Brewery
Looking for your favorite restaurant? Here is an explanation as to why it's not here.
Everything Else
Beulah Falls
Colebrook Falls
Still River Gorge Falls
Ghost Rock
The Legend of Colebrook Cave
Evil in Colebrook
The Colonial Pine
The Colebrook Store
Colebrook Dam
Camp Jewell Covered Bridge
Norbrook Farm Tower
Wild Guinea Fowl!
Iron Heritage Trail – Intro
Colebrook Wrap-Up
Completion Celebration Meal at TBD