What's Old is Newington Again
Newington (Google Maps location)
June 2015
I have a skewed view of Newington's Deming-Young Farm and House Museum simply because I visited it on Connecticut's annual Open House Day. My sons and I got the full show with period costumes and acting! The house is pretty much never open on normal weekends, but it's cool that the house exists at all in its current form.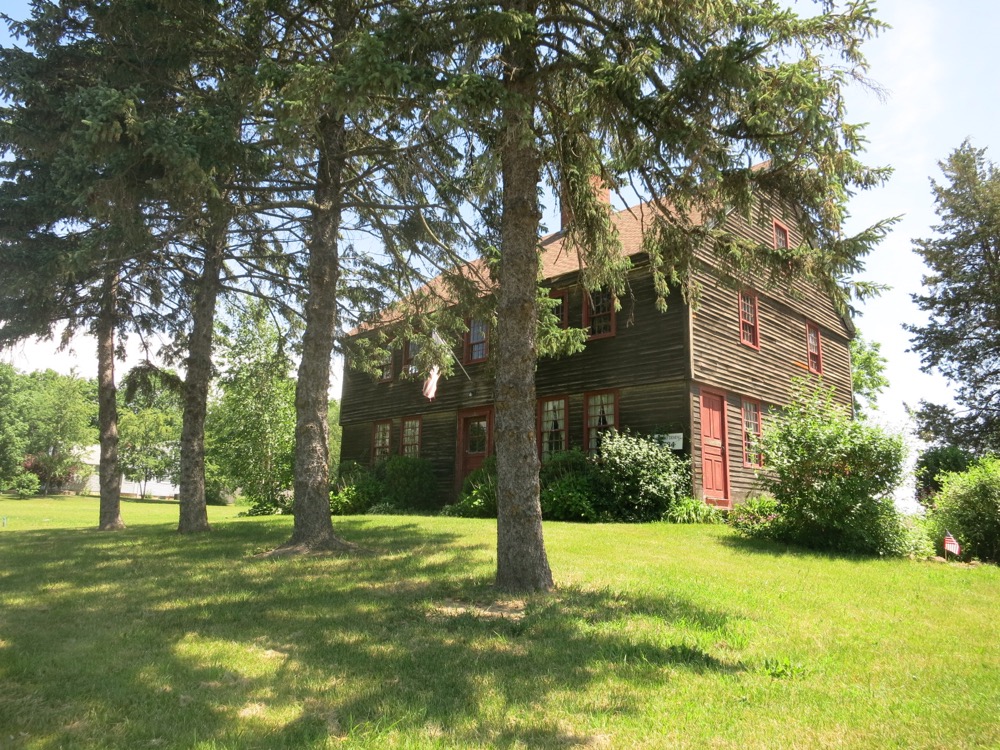 I can't pretend there's anything too terribly interesting about the house itself though. (However, some walking trails starting at the property do make it more attractive to me than many other historic house museums across the state.)
In 1784, Thomas Deming built a farmhouse on land in Newington (then still a part of Wethersfield) that had been in the Deming family since 1671. Thomas and his brother, Daniel, who had fought in the Revolutionary War, were both shoemakers. Thomas was also a founder and officer of Christ Church in what is now Newington.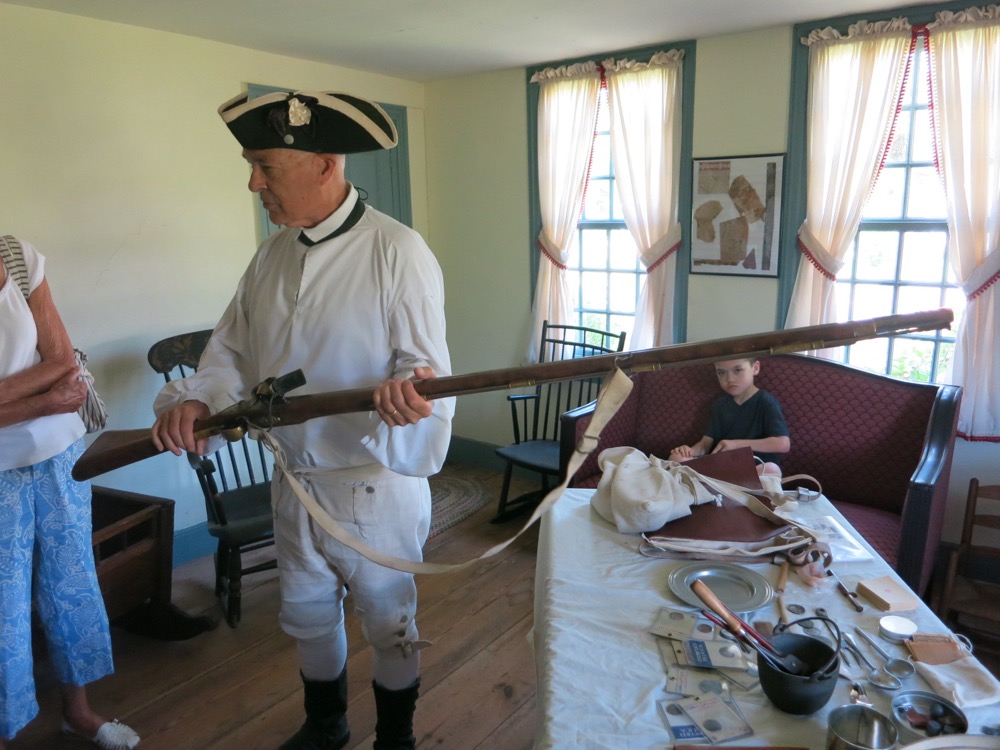 And really, that's about it. I've written before that we have a lot of historic house museums in Connecticut that are such simply because they're still standing. No important, extraordinary, or really all that interesting people lived in these houses. Either through luck or foresight though, their houses were spared fire and wrecking balls and at some point were preserved during the 20th century.
At least with this house, we know who built it and who lived here. And we know it was a working dairy farm for centuries. Skip ahead a hundred years and the property was purchased by Fred Young in 1918 and was later inherited by his son, who died in 1990. That's better provenance than a lot of these places.
In 1998, the Town of Newington seized the Deming-Young Farm through eminent domain to prevent the house from being torn down and the land subdivided. The Deming-Young Farm Foundation was founded in 2001 to restore the house. At that point, the town put out a call: "Does anyone want to oversee the maintenance of a historic house on Church Street?"
Newington wanted to preserve the public property, but it wasn't all that interested in the house itself – even suggesting using it as a burn exercise for the local fire department. The town's historical society, which maintains the Kellogg-Eddy and Enoch Kelsey houses, declined any part of helping. But one member of the society, David Goodale, decided he would handle the restoration himself as he learned he had a connection to the property – his great-great-aunt, Frances Goodale Deming had lived there.
Both the town and historical society wished Goodale good luck, and both told him they wouldn't be giving him a dime. Nice. In the 15 years prior to my visit, Goodale had raised some money through tag sales and small fundraising campaigns with his wife and a few friends.
Tri-corner hats off to Mr. Goodale. He poured himself into researching the Demings and learned that the land was given to John Deming through a grant from the king in 1676. John Deming was one of the original settlers in Wethersfield in 1674. Dang. Thomas Deming was born and later built the house and provided shoes for the Continental Army during the Revolutionary War. That's something I guess.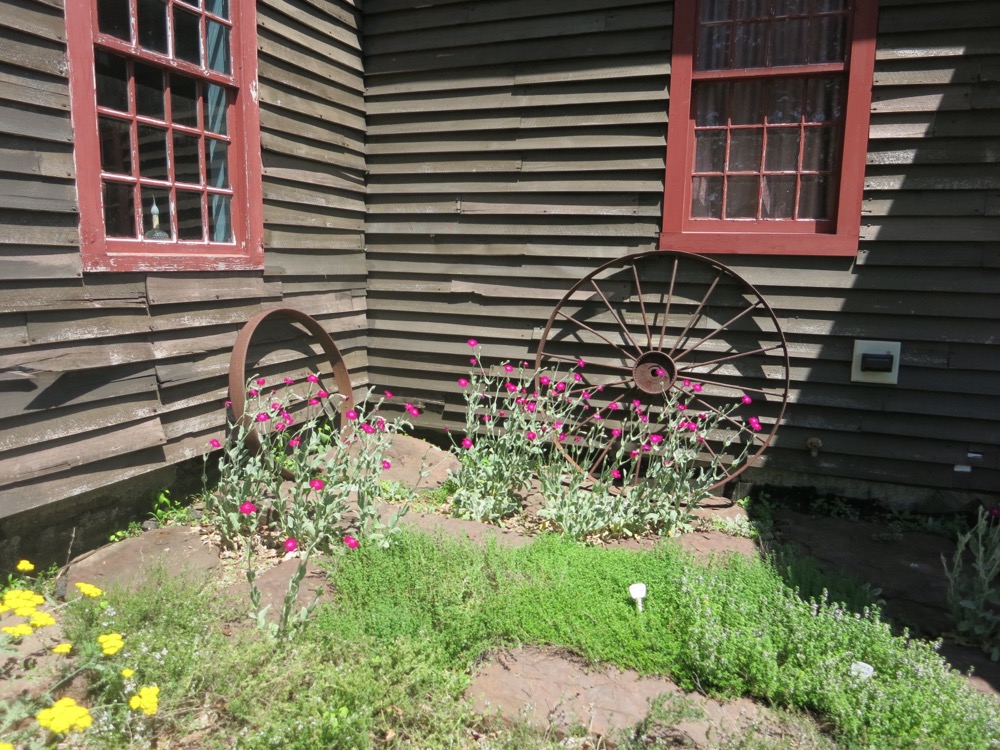 The land was farmed for centuries and David Goodale's aunt lived here until WWI, when the Young family bought the property. Only Demings and Youngs have ever lived here. And Goodale and his crew have tried to restore the property to look as 18th century as possible.
They tore down an enclosed patio added by the Youngs, replaced the roof, installed period windows and stripped away layers of wallpaper — sometimes four layers, sometimes six — to get down to the original plaster, which was reinforced with horse hair. There are no original artifacts in the home, but an inventory taken at the time of Thomas Deming's death has allowed Goodale, when he had the money, to purchase replica items. The man is a historical hero.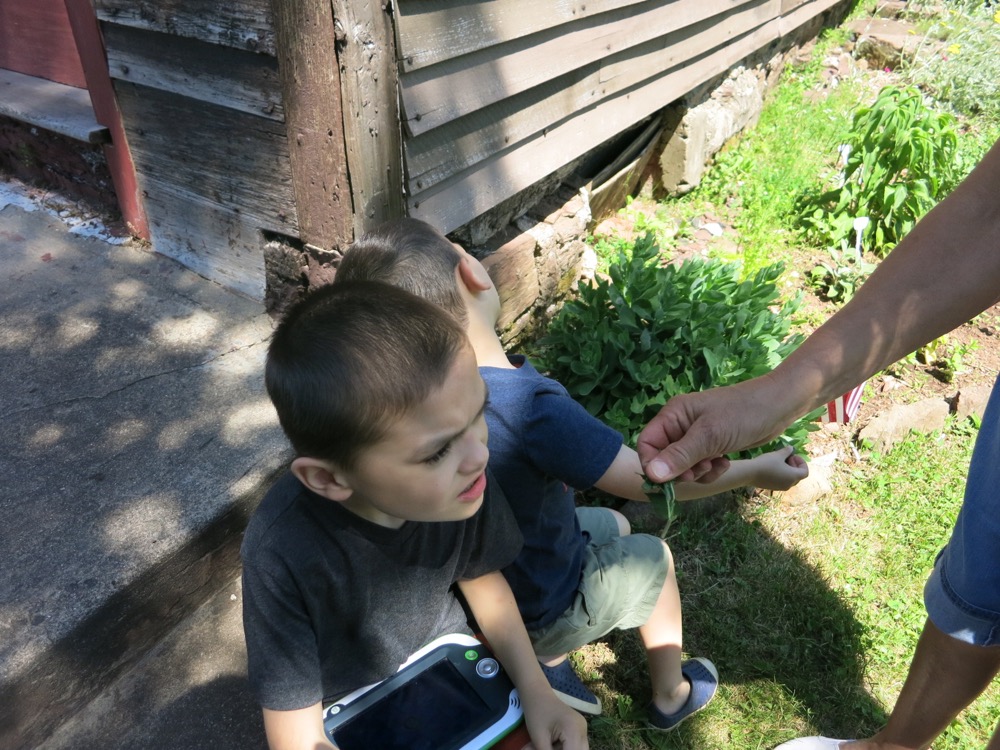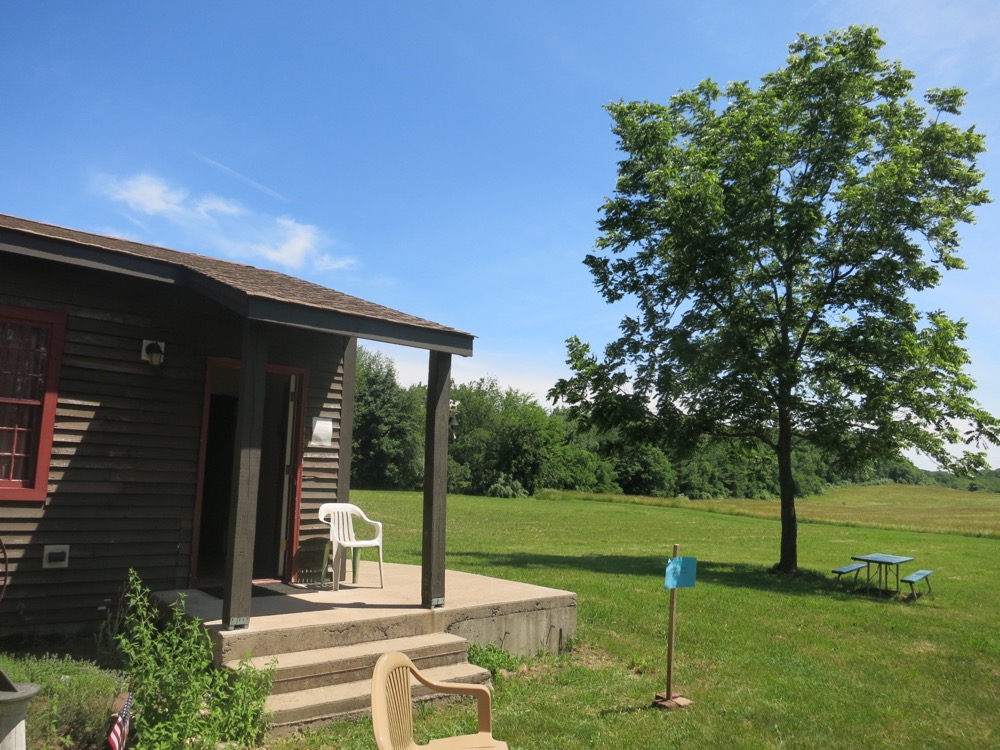 I think the house is only open once or twice per year. I used to get super excited about picking off these types of properties – the white whales on my giant list of Connecticut museums – but not so much anymore.
Now? Now I get excited to meet the David Goodales of the world. Passionate people who devote their retirements to preserving local history. Newington isn't Connecticut's sexiest town and frankly the Deming-Young history isn't remotely unique in any way. But so what. The boys and I enjoyed our visit, our hosts made it fun and interesting, and the house is cooler than any slap dash housing development would be.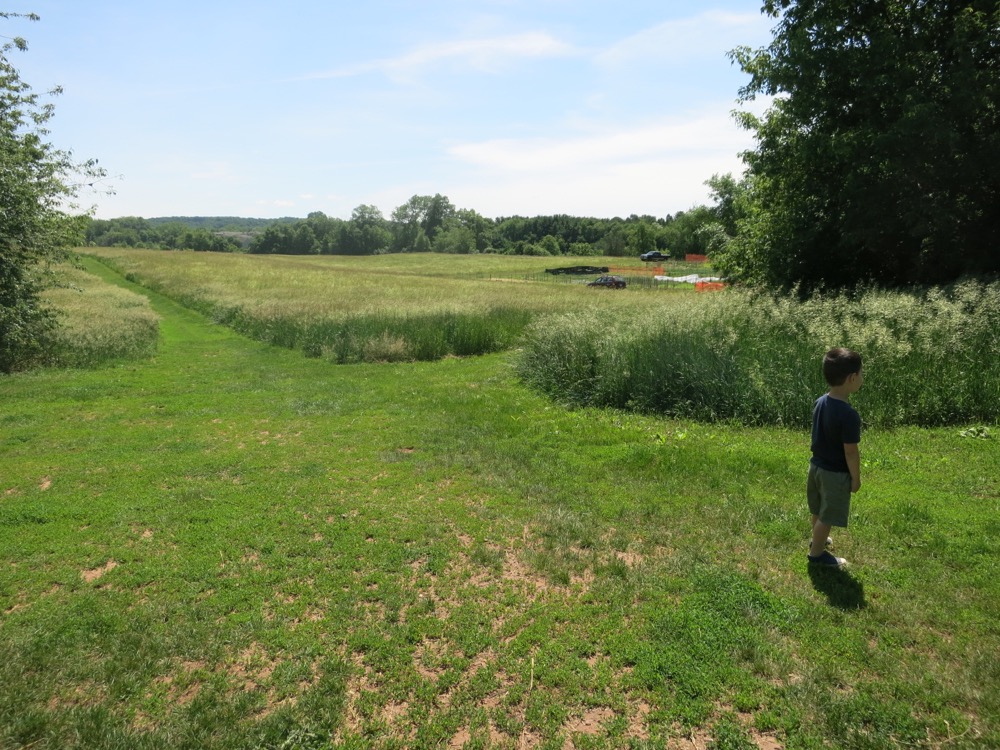 The Deming-Young Farm Foundation
Source Material from The Hartford Courant
CTMQ's Hike on the Young Farm/Rock Hole Trails
CTMQ's Museum Visits