Not Lyon, It's Good!
Evening Sky Brewing Company, Burlington
December 2021
Evening Sky caught my eye in 2019 or so for a couple of reasons. One, I had "completed" Burlington the year prior with the smug assumption that nothing new would be coming to the town requiring me to visit at any point in the near future. I remember thinking to myself, "holy cow, if Burlington is getting a brewery, every town in the state will be getting one at some point."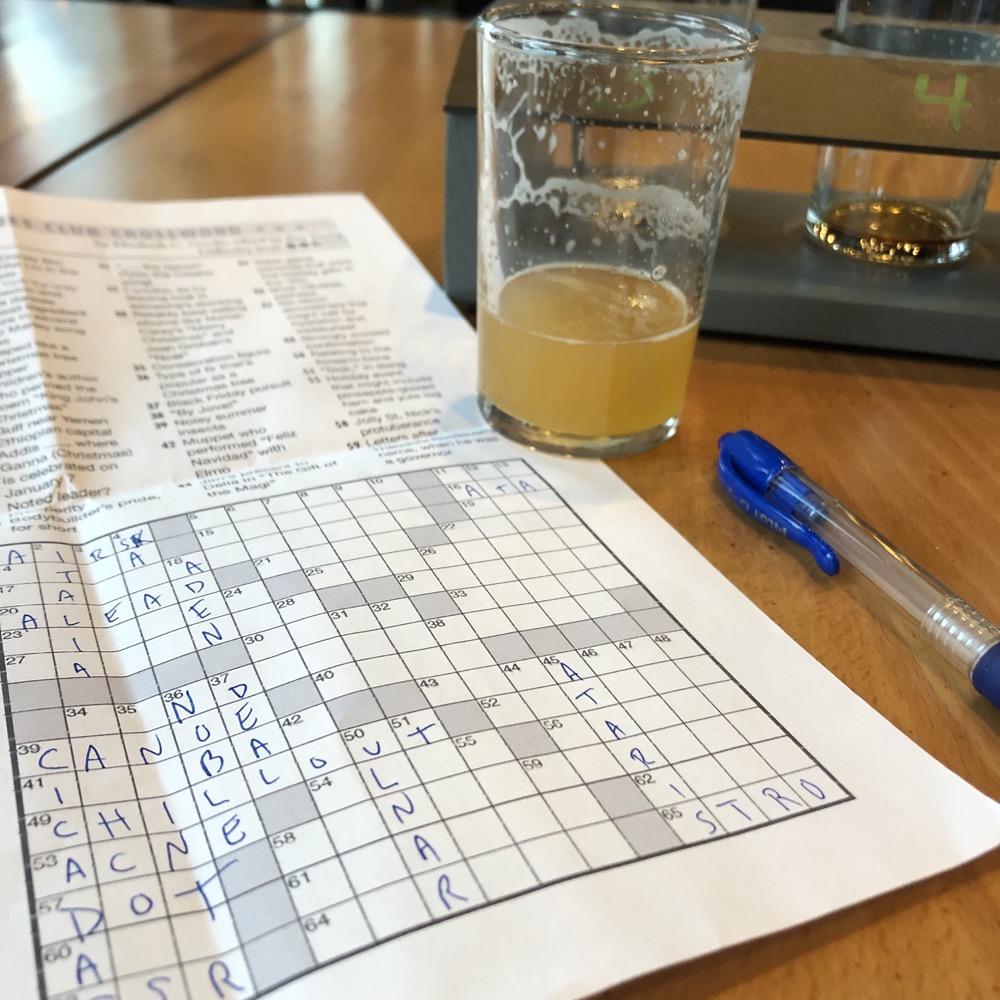 Which… good for every town I guess.
The other thing that caught my eye was the eye-popping beauty of the site where Evening Sky's barn brewery would be built. Burlington has several beauty spots, and the brewery coming to a grassy hillside overlooking the Farmington River Valley looked stunning. I was impressed and excited.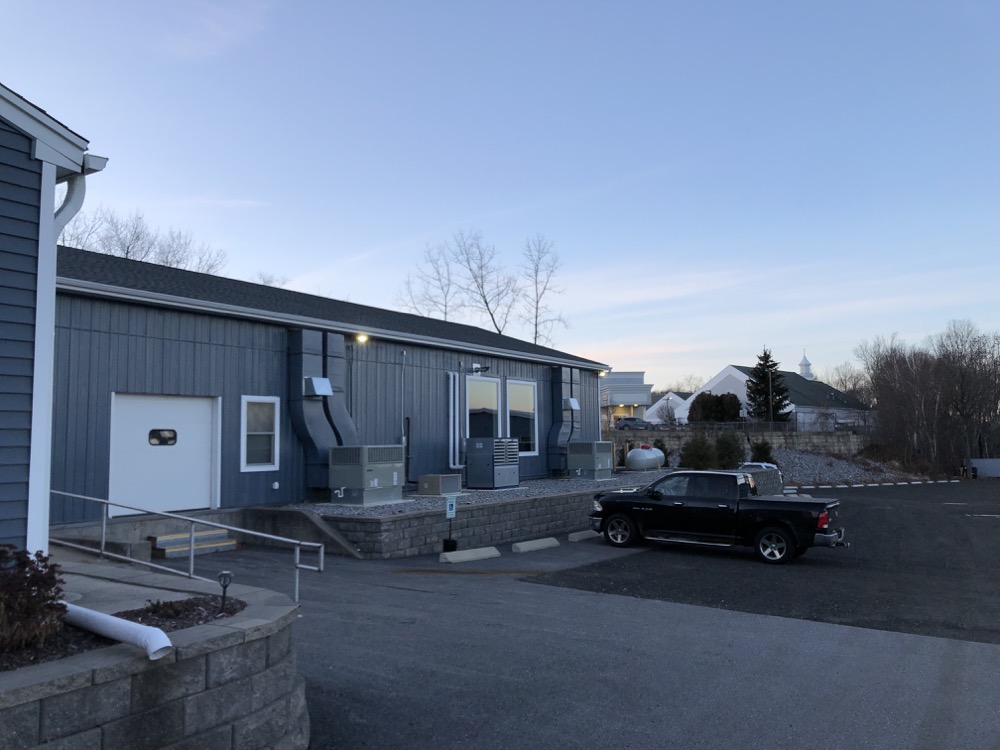 Then we had a multi-year pandemic and other breweries opened and I sort of lost sight of Evening Sky. It came back onto my radar in late 2021 as they prepared to open. I merely noted it and didn't really think about it at all until one day in October when my wife and I went out Route 4 for an afternoon in Litchfield County.
We drove through the center of Burlington and I saw a sign for Evening Sky. I slowed, turned to my right and saw a nondescript blue warehouse-looking building in the middle of other businesses and audibly gasped. Where was the grassy hilltop? The endless views of starry evening skies? The beautiful Burlington beer garden I was remembering? The scenes from the start-up's social media, like this?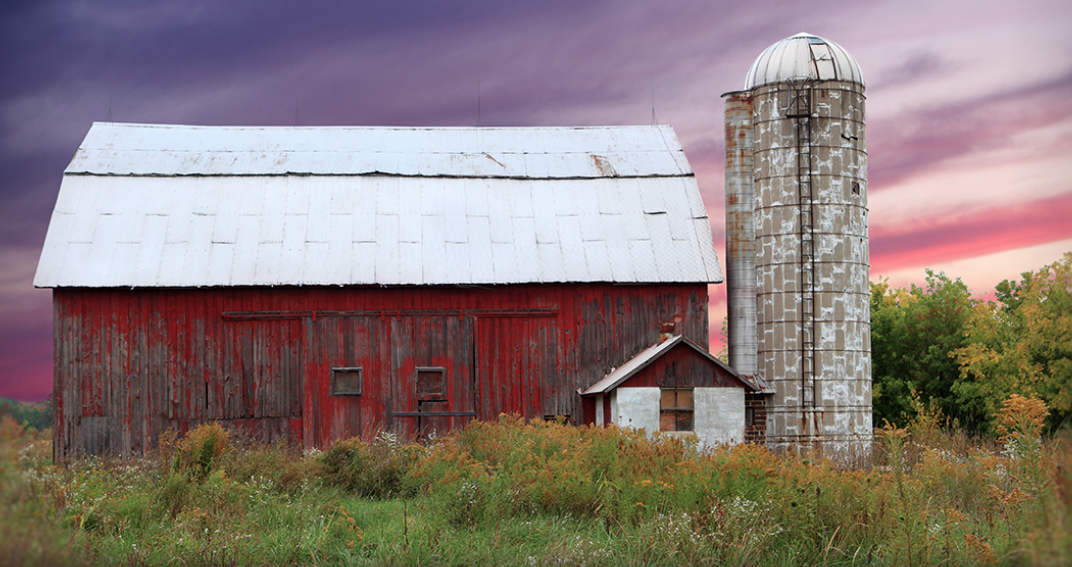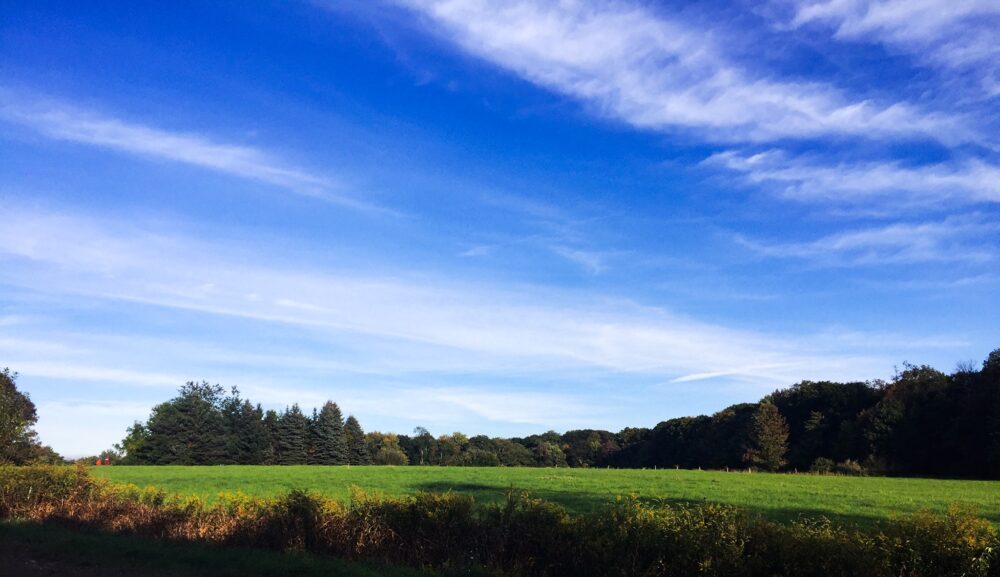 Well, those plans were scuttled. The original plan to build from the ground up in a field on Lyon Road didn't work out. I don't know if that was because the high school would have been down the street or neighbors didn't fancy a brewery in their little slice of heaven or money or what. But it didn't happen. And that's a bummer.
But credit to the owners and brewers behind the venture for forging ahead with their plans to open a brewery in Burlington. That is ultimately what they wanted and it's ultimately what they built. And the building and site? Both fine.
Pro-tip: The Cumberland Farms across from the brewery has consistently had the cheapest gas around for years and years.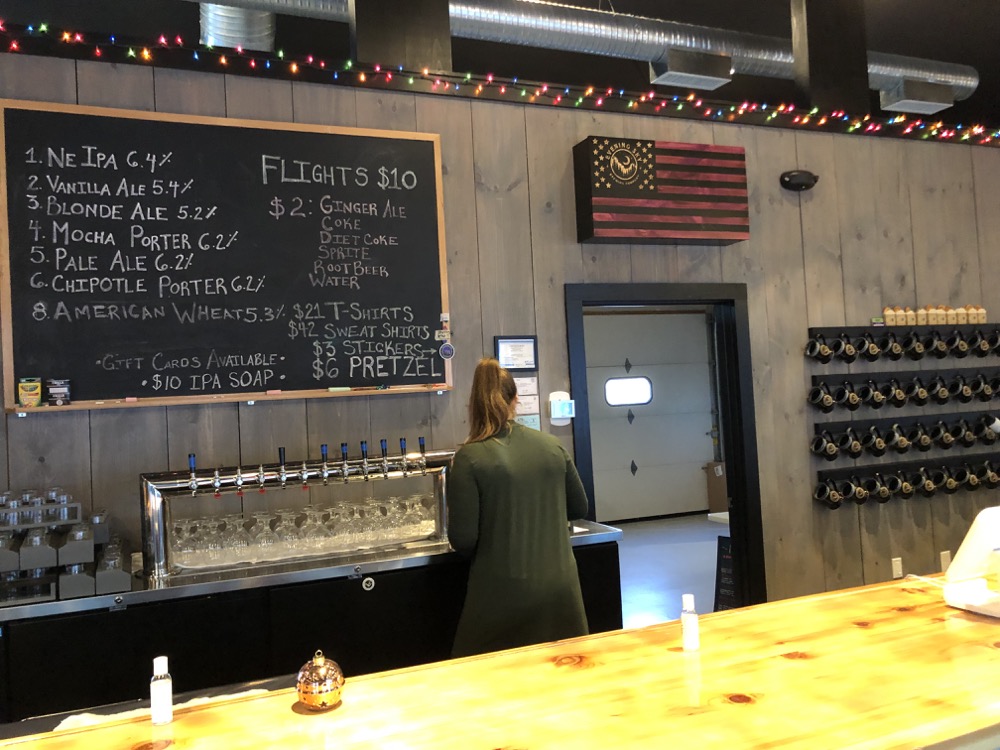 I visited the brewery when it was only a couple months old. I arrived a few minutes after opening on a weekday afternoon two days before Christmas. It was, as you'd imagine, empty. This is not indicative of how it usually is here, however. I just like visiting breweries at odd hours – especially during pandemic times now, and years ago when I'd drag one of my sons along.
I was greeted by an effervescent server whom I noticed treated ever subsequent visitor and gift certificate purchaser the same. I'm always amazed at people in the service industry who can pull this off. Hats off to her.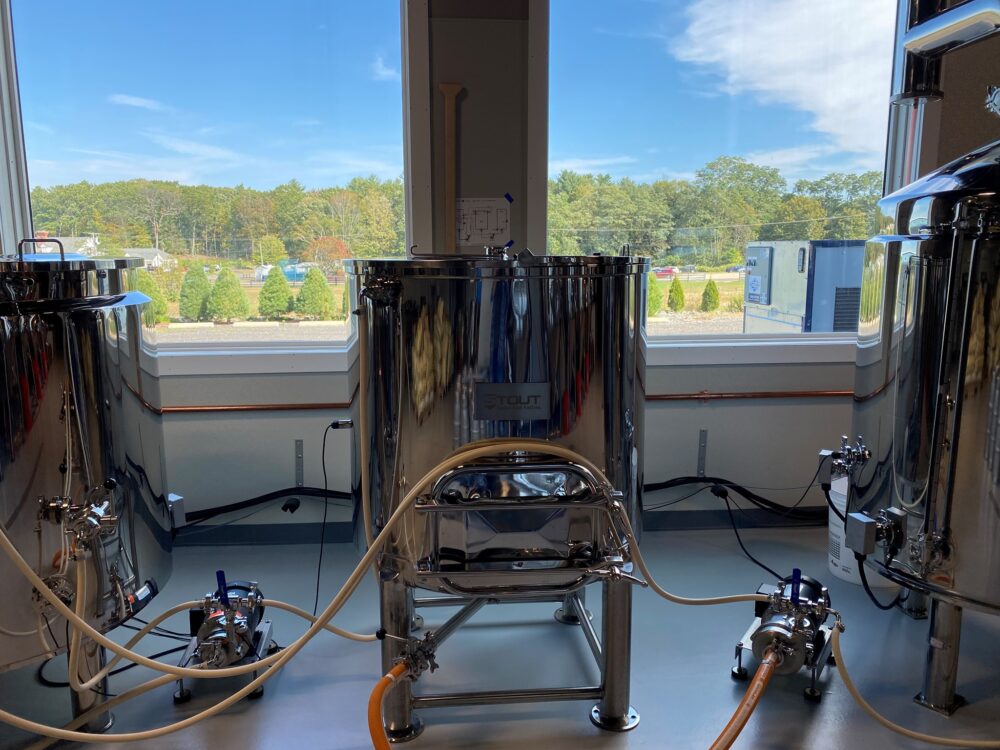 Evening Sky had eight beers on tap and none of them were stupid! Huzzah. A new brewery serving actual beer beer. Okay, there was a vanilla ale, but that's fine. I went with a flight of blonde ale, pale ale, mocha porter, and the NEIPA.
The taproom is nice enough. Nothing stands out but they did try to "bring the outside inside" with their lighting scheme of dozens of small lights hanging from the ceiling – mimicking the "evening sky" they originally wanted at their farm brewery on a grassy hill… sigh. I feel bad for them. That would have been lovely.
And speaking of lovely, a couple of the beers I had were lovely as well. The mocha porter and the NEIPA were both on point. Not overly adjunked or hopped or anything. Maybe a touch overly cold, but whatever. If I still drank beer on the regular, I'd have loved full pours of both.
On the more subtle end of the spectrum, the blonde ale here is a simple blonde ale. Not the most flavorful beer, but still a good entry point for any Burlingtoner who is leery of these fancified newfangled breweries popping up all over. The pale ale was decent and Evening Sky actually used bittering hops. In 2021! Praise be.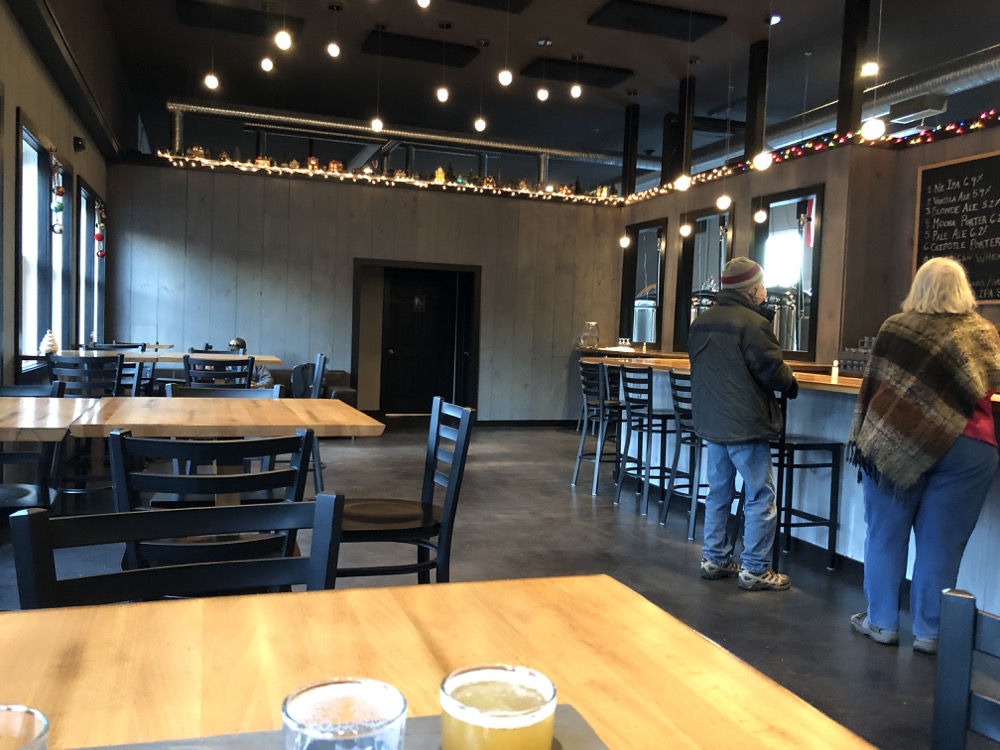 The brewery has an outdoor patio hidden from the busy Route 4, but it overlooks the parking lot and another nondescript building. Not the view that first attracted me to this venture a few years prior, but certainly not the worst Connecticut brewery "view" I've experienced.
Evening Sky has food trucks and will have live music when they can. The brewer seems to know what he's doing; having a few nice beers available only two months out of the gate seems like a no-brainer, but we all know that's certainly not always the case.
Now there's another reason to hit up the center of Burlington besides slightly cheaper gas. Well done, Evening Sky.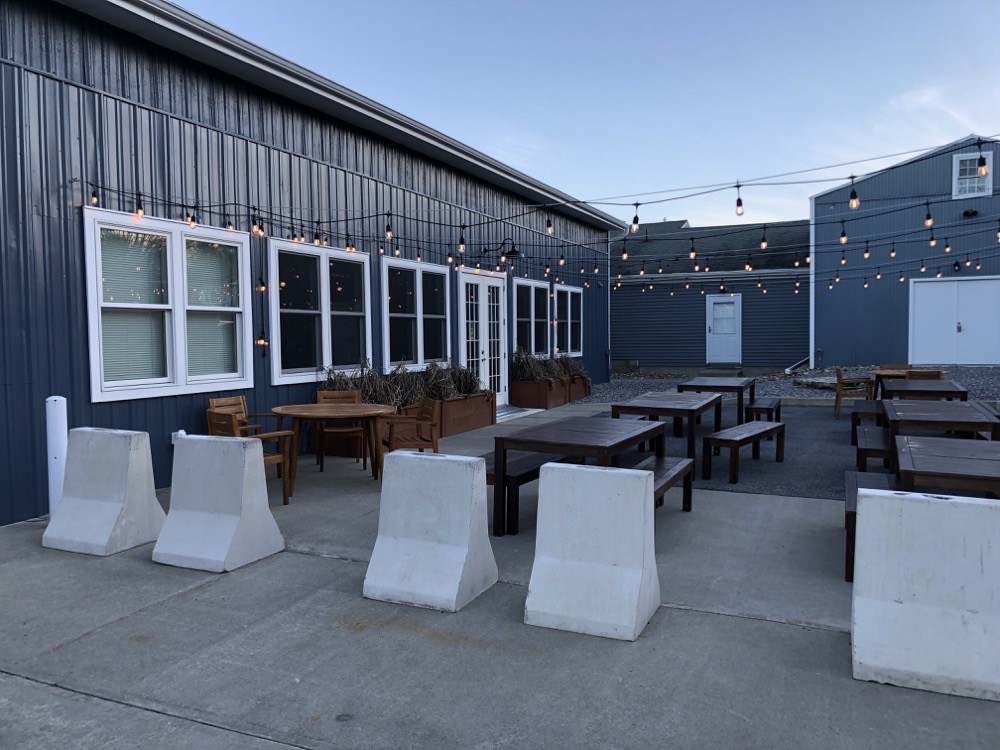 Evening Sky Brewing Company
CTMQ's Breweries and Brewpubs