It's a Brewery. In a Garage. Not on a Porch
Front Porch Brewing Company, Wallingford
May 2018
The brewery closed its taproom in February 2023, moving the entire operation to a contract at Twelve Percent Brewing Project in North Haven.
I have a porch on the front of my house. It is very small. Maybe three friends could join me there for a beer. The first time I visited Front Porch brewing in Wallingford, the space felt similar. It was tiny. It was also pretty busy and since I prefer personal space, I turned around and left.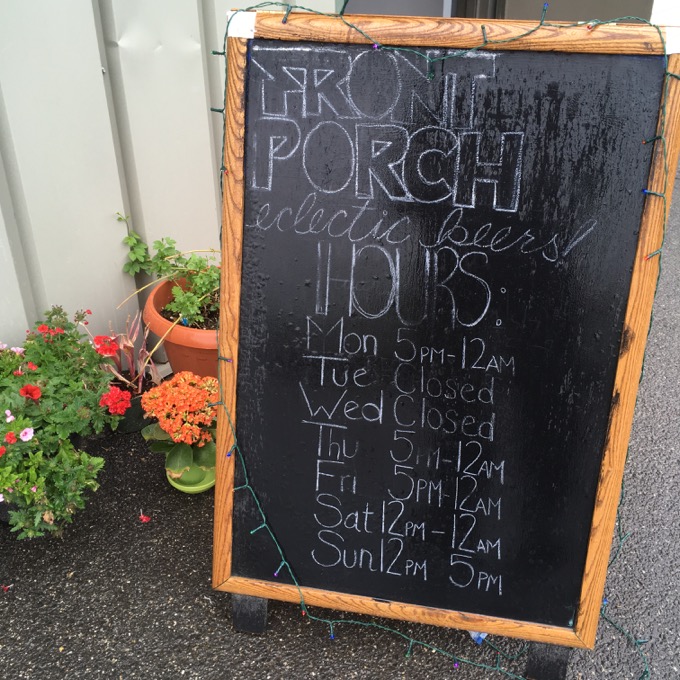 Upon revisiting, it seemed bigger to me. Was it? I honestly don't know, but it's not as small as my front porch, and it's not as small as it once was – or as I once thought it was anyway. I'd guess they could fit 30 or 40 people in there before it got too annoying.
Wallingford's Cliffside brewing is not on the side of a cliff and the town's Paradise Hills Vineyard is in Wallingford, not paradise. And Front Porch brewing is in a garage with no porch. But that's not really the point, of course, as the idea of a front porch is that it's a place for people to hang out and meet each other – preferably over a beer.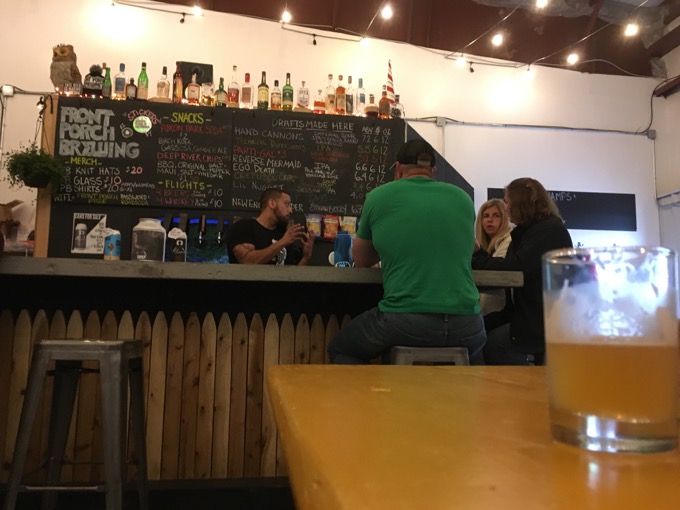 Hence, Front Porch Brewing. There's even a picket fence along the bar. Cute. Located in a strip of industrial blandness, next to a truck repair shop, it feels reminiscent of one of those random tiny little Portland, Oregon breweries that attract neighborhood residents and not much else. When the weather is decent and the garage door is open, it's airy and inviting.
When it's cold outside, it's dark and homey. There's a little couch and a video game of some sort for those who truly want to feel like they're in their own garage. Or well-appointed front porch. With someone else supplying the beer.
Sounds like a good deal to me.
Wallingford's other brewery (at the time of my May 2018 visit), specializes in being nothing special. Cliffside's menu is filled with red ale, brown ale, pale ale, etc. Front Porch states on their welcoming sign, "Eclectic Beers!" One way to look at it is if you want to go to a 1997 "microbrewery," go to Cliffside. If you'd prefer a 2018 brewery, stop by Front Porch.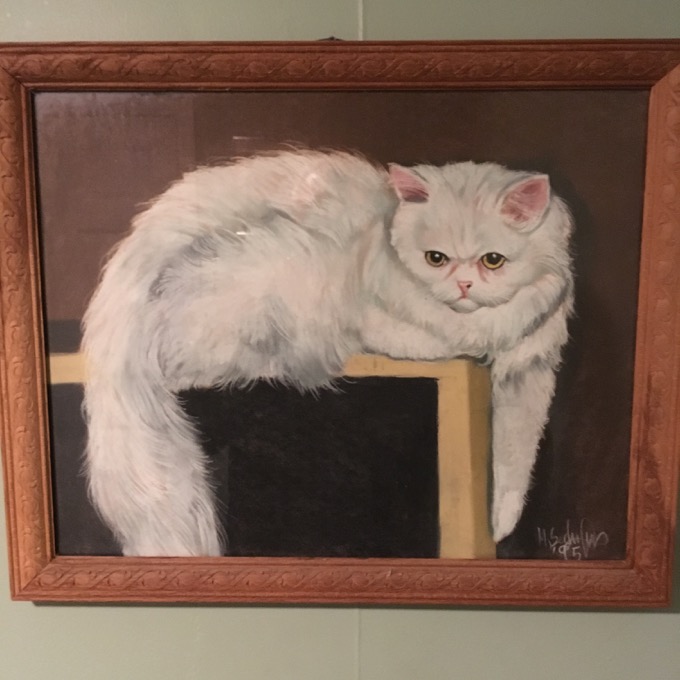 The guy working here was personable and outgoing. But not annoying so… points for that as well. Front Porch offers a bunch of snacks and whiskies and perhaps other booze. The brewing rig is quite tiny, but they are currently part of The Beeracks in East Haven where they brew and can some of their beers. Small scale onsite, larger scale offsite… a wide range of styles, some quite wacky, some pretty standard… Front Porch has found their niche.
I decided on an eclectic flight to go with the eclectic theme – heck, they describe themselves as an "experimental nanobrewery" on untappd. I figured their NEIPA and IPA were like every other decent NEIPA and IPA and I wanted to test their limits of style. Perhaps not the wisest choice for a first-time visit, but they've been in business for a while, so I figured they'd have their brews sorted out by now.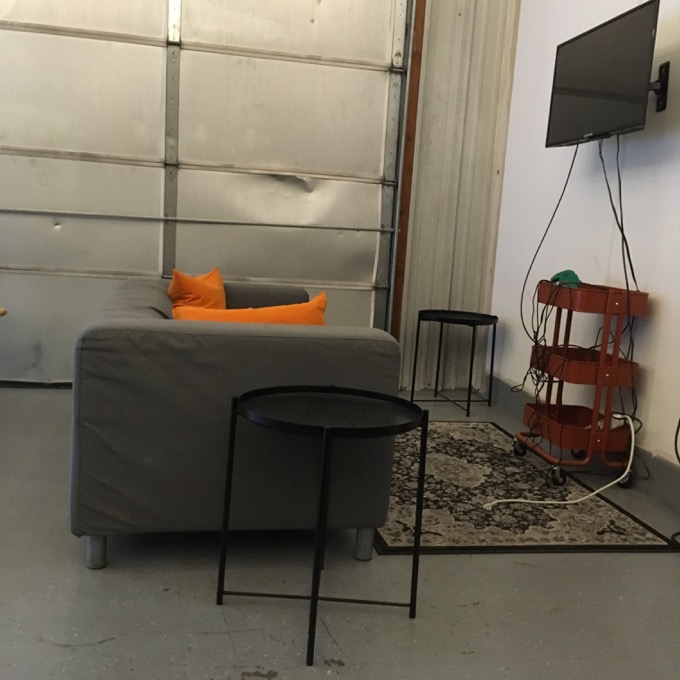 We'll go through my flight from least experimental to most, which incidentally, is almost the exact order of worst to best.
Li'l Nugget Session IPA was awful. These low ABV ales (4%) are a fickle beast, and I'm a fickle drinker. I don't know what they were trying to do with this beer, but it was a mess. It tasted of wood and grass and pure homebrew from some guy's garage who has no idea what he's doing. Let's move on.
Parti Gal #3; a sour Berliner with melon. According to untappd, those melons are honeydew and cantaloupe. No one likes honeydew. It's always the leftover fruit on a fruit platter. But I must say, in a Berliner, it wasn't bad. Refreshing actually. I mean, I have no need for a melon sour beer, but if I had to have one, this one was well done.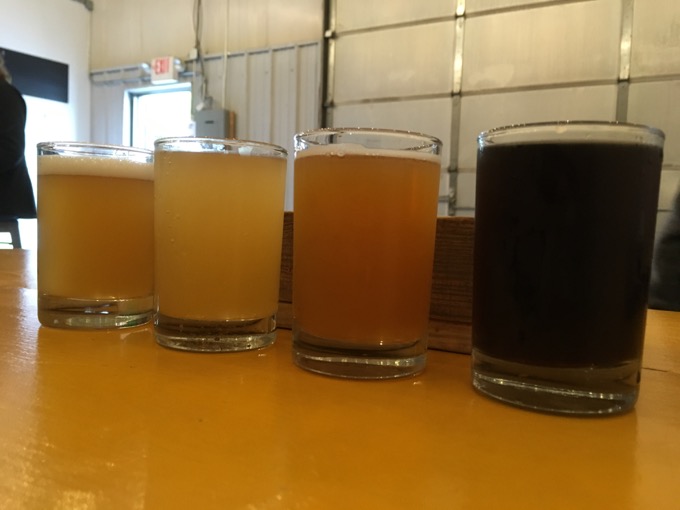 Parti Gal reminds me that they have a beer called "Girlie Beer." It caused a bit of a stir among a few women I know – as it should have. Front Porch states that
Many of our friends are women in the craft beer industry, and we find that oftentimes the type of beer one implies with this quip is not representative of their taste. So in tribute we give you our interpretation of a "girlie beer," meant to break the paradigm…
It's an imperial stout. I get what they're doing here, but it still falls a bit flat for me. In a way, by trying to "break the paradigm," they're still saying women don't typically drink heavy stouts. Which is totally not their intent, sure, but… I dunno, just seems a bit off-key.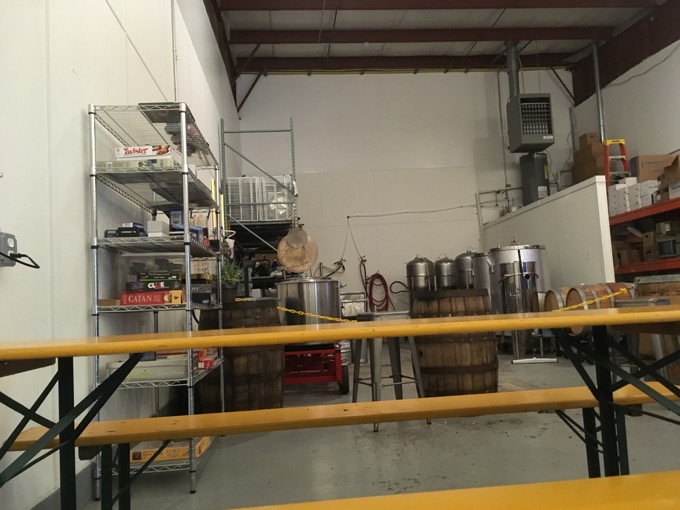 Crepuscular is a sour stout. While the word "crepuscular" sounds like an awful thing, it actually just means relating to twilight. Which is a lovely thing. Someone called my son a "mensch" the other day and I was like, "Hey! Shut your mouth!" but then learned that a mensch is a person of integrity and honor.
Words are funny things. The Crepuscular was also a funny thing. Way, way too sour and what they hell is a sour stout anyway? Experimental indeed. Yes, I know many other, larger breweries have done sour stouts but that doesn't make them any less stupid. And yet, like the Parti Gal, I kind of liked it. I can't imagine drinking more than one of these things though, which probably means it's not the greatest beer in the world, but I think they nailed what they were trying to nail.
Lastly, I had the Hand Cannons, a sour IPA. Sour IPAs were a stupid thing a short while ago too, but now everyone's doing it. This one is brewed with Rakau, Amarillo & Azacca hops which shined through the souring of the beer. It was intensely hopped and intensely soured and pretty good. Again, I'm not sure if I would want to sit back with even two full pours of this, but like the Crepuscular, this beer was what they wanted this beer to be.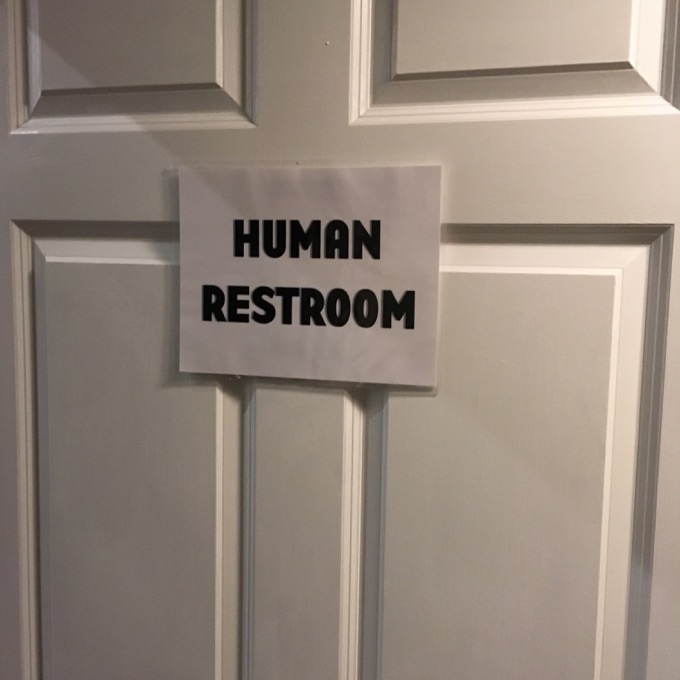 Front Porch does have a few "normal" beers and I think most of what they can is what the kids want these days. So it's not like they're shooting themselves in the foot by limiting themselves to weirdness. And good for them; they're probably having fun, pushing the boundaries, and selling enough "sexy" beer to keep them going and doing what they love.
The whole vibe at Front Porch is that they're someone's front porch. This is a cool concept in theory, but in practice they are still located in an ugly industrial zone in a garage in a giant metal box next to other giant metal boxes.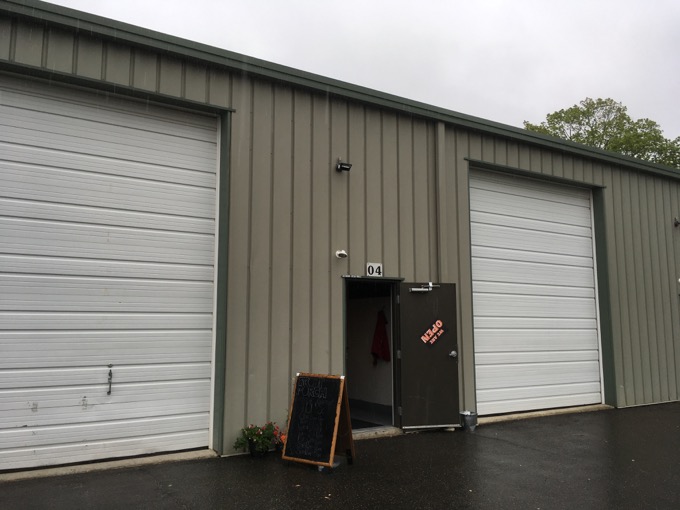 However, after slipping into a cushy chair and diving into a couple of their interesting beers, I can buy into the idea of forgetting the larger setting outside and losing oneself to what's inside.
And that's what counts, right?

Front Porch Brewing Company
CTMQ's page on CT Breweries and Brewpubs