Harrison and Garrison
Harrison Park Park, Wallingford
March 2023
When I put together my lists of trailed properties, one place I would always check is the parks and recreation section of each town's website. On several occasions, I'd list some little league diamond with a "walking trail" that is merely a 200 yard paved path to the field. On other occasions, I'd list a place like Harrison Park in the heart of Wallingford that has pickle ball courts and a little league field, but promised a trail through the woods.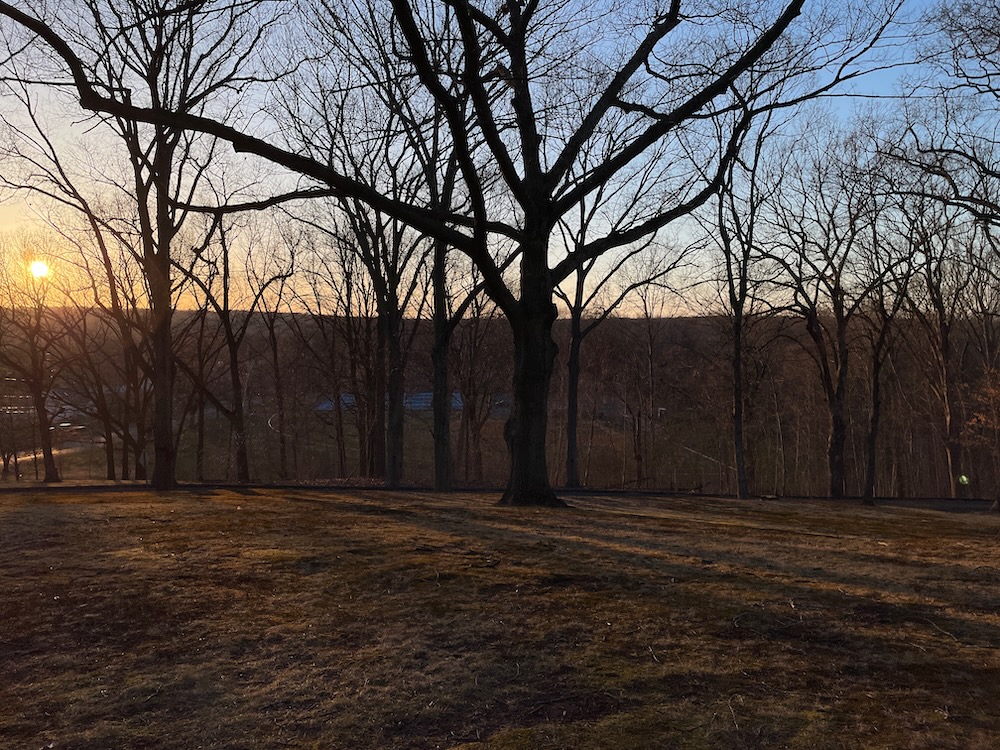 Despite a sign at the hypothetical trailhead, there is no trail in the woods here. At least not in the spring of 2023. By the looks of the condition of the "trail," there hasn't been a trail here in at least decade if not more.
Moreover, if there ever was a trail here, it could not have been much of a hiking experience. The patch of woods are very small, bounded by roads, industrial businesses… pickleball courts, and a little league field.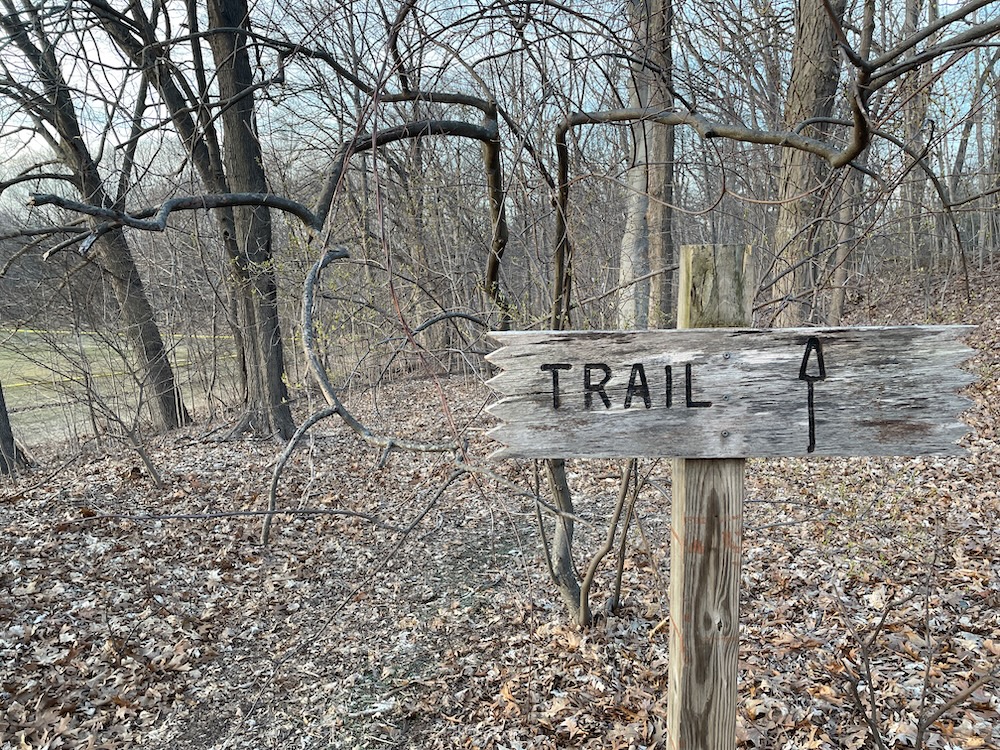 Ninety-nine times out of a hundred, I'd simple delete a place like Harrison Park from this website and forget about it. So why am I writing this page that you're reading?
Because we should all know who Wallingford physician Dr. Benjamin F. Harrison was… Civil War veteran and public health hero.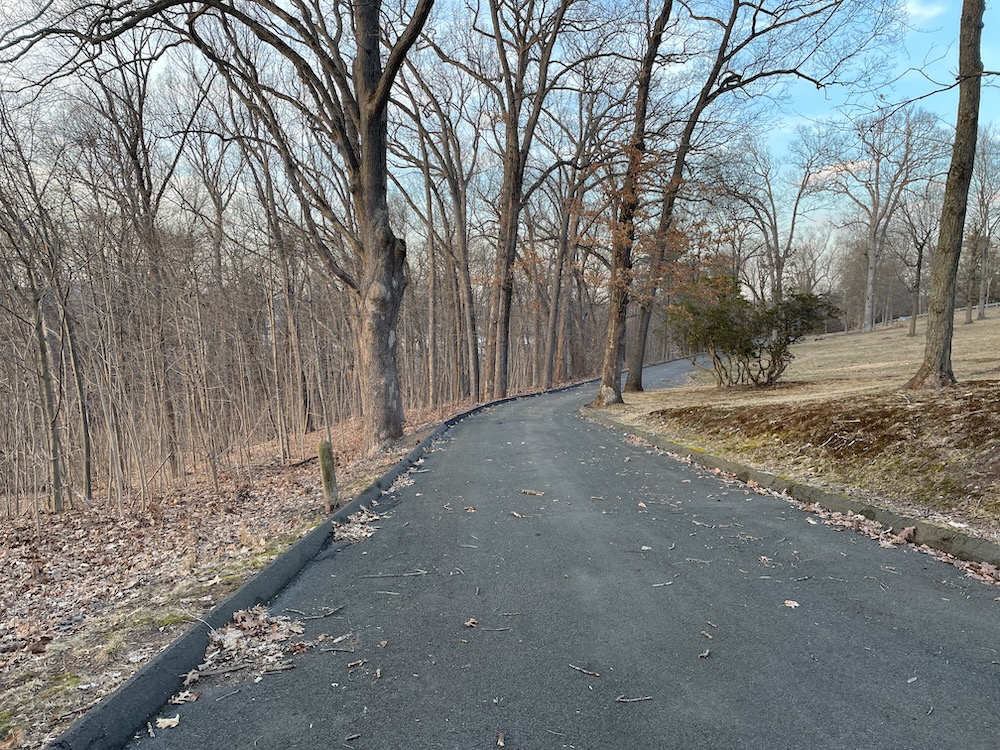 While treating injured Union men, Harrison saw firsthand the importance of clean water and sanitation. The following history of the man's role in Wallingford is from a 2020 My Record Journal by Lauren Takores:
Upon his return to Wallingford, he led the charge in founding the town's water division.

Bob Beaumont, town historian and chairman of the Public Utilities Commission, said a combination of things made Harrison want to ensure Wallingford had a municipal water supply; his experience as a sawbones in the grim battlefields—where disease and infection often killed soldiers if battle wounds didn't—but also the changing demographics of Wallingford in the late 1860s.

"The center of town was beginning to get somewhat densely populated," Beaumont said, "and there were beginning to be issues with fouled wells due to septic systems of sorts that were not that effective."

The townspeople's waste, at that time, was put into long, open trenches behind buildings, which flowed downhill to near the current location of the wastewater treatment plant, he said.

Harrison started pushing for a town water works to ensure a potable water supply and improve sanitation around 1870. A water works formation committee was created in 1871.

Momentum had been building slowly, but really gained traction when the manufacturers in town joined the effort in 1880, after a particularly bad fire at the Wallingford Wheel Shop on North Cherry Street and Hall Avenue made them realize the importance of water for extinguishing fires.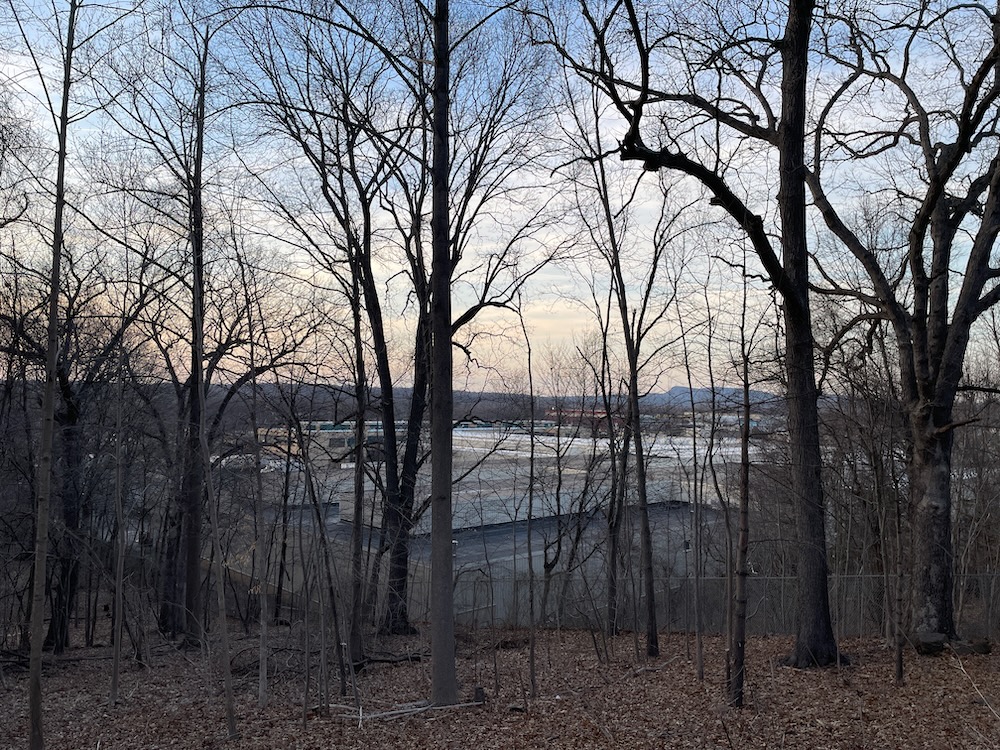 Man, humanity will never change will we? "Oh no, we don't want to spend the time, effort, and money for this obviously good thing… until our factories burn down and we're personally affected. Now where do we sign up?"
Harrison lived a full and longish life. His third wife (the previous two died) donated the land to Wallingford that is now the park bearing the Harrison name. There are memorial trees and a dead-end road (that I walked) and a few various plaques scattered about. There's a large sign at the ball field documenting the exploits of someone who is not Dr. Benjamin F. Harrison.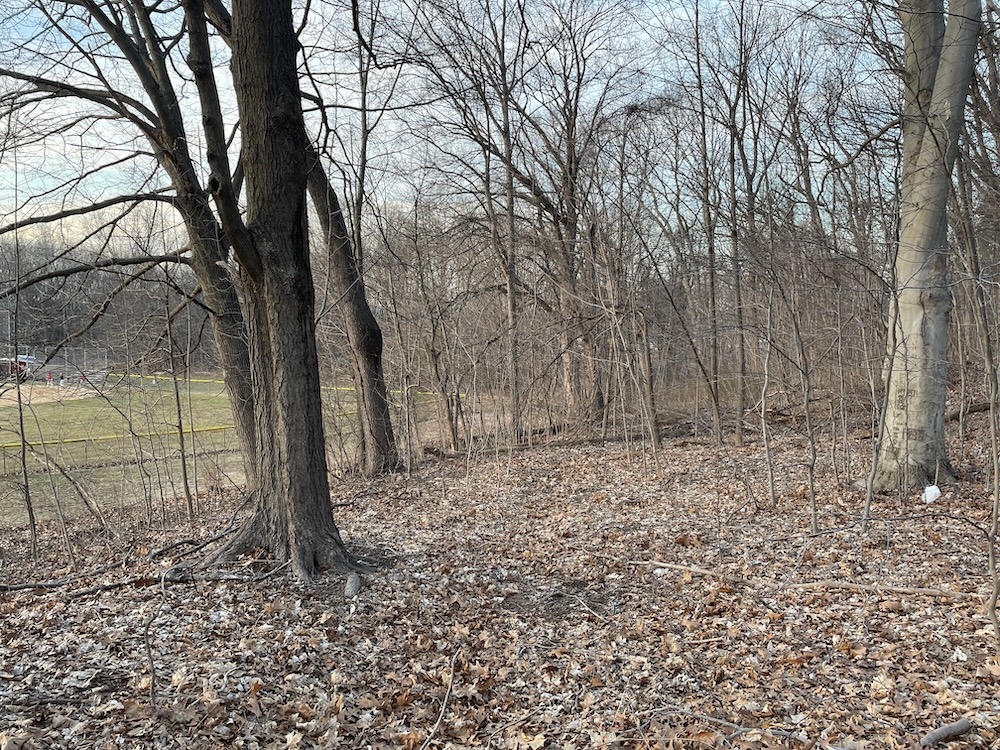 The field is named Edward Riccio Field and if you'd like, you can go there and read all about Mr. Riccio. The poor guy went into the military in 1941 and was shipped off to the New Georgia Island is the Pacific Ocean between the… let's see… between the Solomon Islands and Papua New Guinea. He was killed in his first battle against the Japanese in 1942, leaving behind a daughter he never met and a widow. That's it. It's quite a bummer of a story, but cool that his family (I assume) sponsored this field somehow and had his story told here.
And then of course there's the pickleball nonsense that took over the tennis courts as well.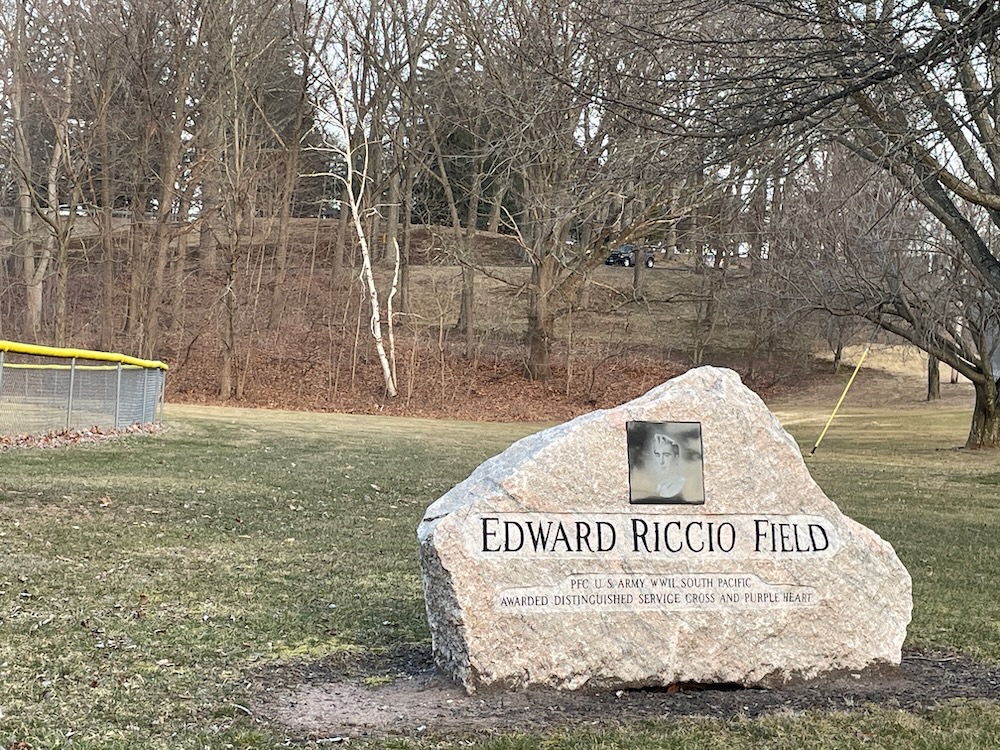 I visited Harrison Park a couple times, and even spent some time atop the hill just before sunset one evening. It's nice. And it's nice to have a place to sit and think about clean drinking water, sewer systems, pickleball, and the devastating fight for random tiny islands in the middle of the Pacific Ocean in WWII.
And if you're not watching or playing a game here, that's all you can do at Harrison Park. And that's okay.